AR Talk | Ines Hilz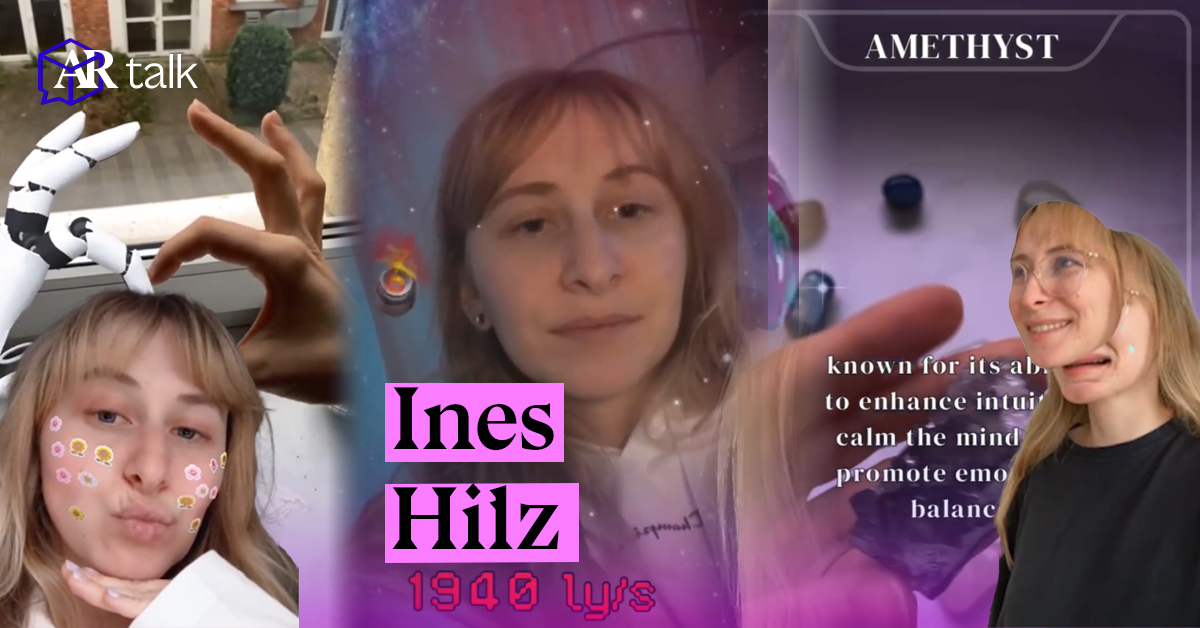 There's a lot of work that comes with being an AR Creator and luckily, the community is full of talented people willing to share their knowledge with the rest of us. 📖 And that's just one of the reasons why AR Talks hold such a special place in our hearts. 🥰 Today we are honored to introduce you to an exceptionally talented ARtist, who already considers helping other Creators as a very significant part of her career. 👾
But there's more to Ines Hilz's portfolio than developing the know-how of AR design. It's easy to say she's one of the most creative people we had the opportunity to meet! 🧑‍🎨 With so many spectacular projects including XR, game design, and much more, we just couldn't miss the opportunity to hear about her story! 🤯
From what we've seen, you were always connected with art, but can you tell us how you discovered XR? What's your journey with digital design?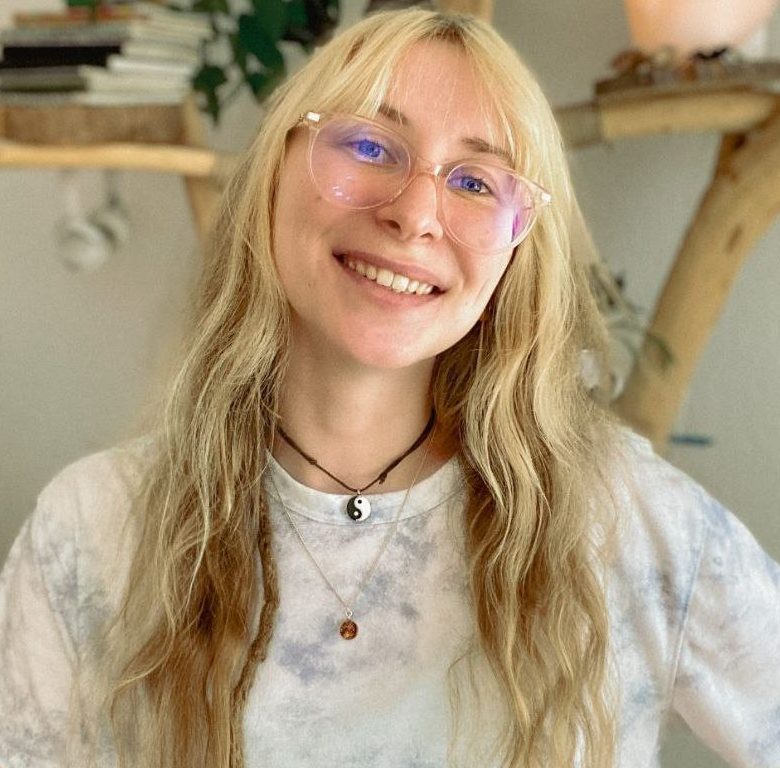 Growing up I was fascinated by the unique potential of XR to transport people into different worlds. I wanted to create virtual spaces and experiences that invite people to interact, be playful and explore my work in three dimensions. Since AR is more accessible to the majority of people, I started to create AR effects for Snapchat and Instagram. I love seeing people play with the effects, having fun, and sharing it with their friends!
What are the 3 tips you'd give someone who's just starting their journey with XR?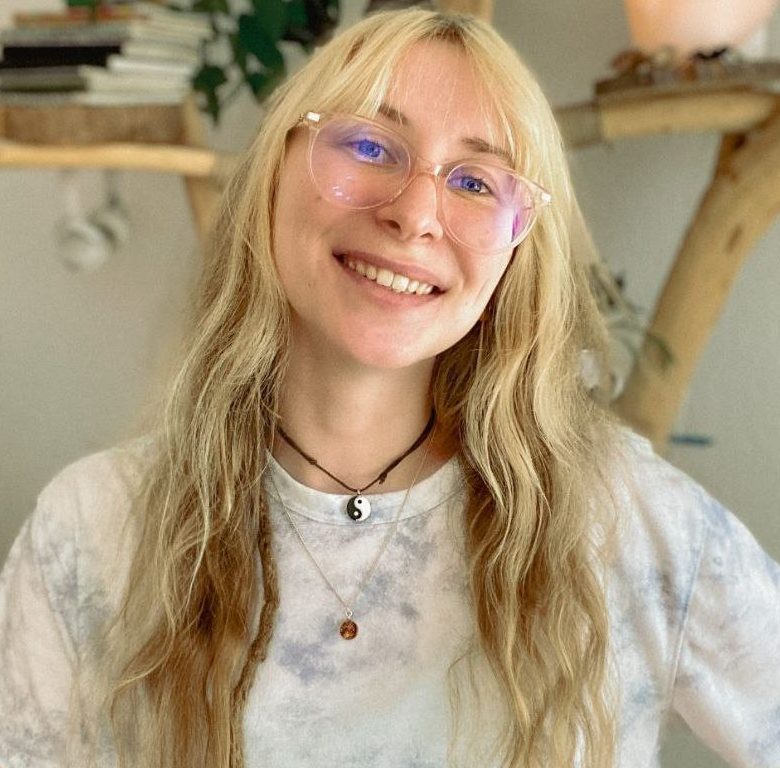 👉 Start with a small idea and just get started – the project will grow automatically once you get the hang of it and figure out what works and what doesn't.
👉 Be resilient, XR development is about solving problems 90% of the time and it's helpful to view every bug and error as a challenge and an opportunity to grow.
👉 Document everything. Share sketches, thoughts, work-in-progress, screenshots and little videos of whatever you are building. This will help to build community support around your project and provide you with valuable feedback throughout the development process. Once it's finished, invest some time into creating a really nice video or demo you can share online. Chances are high that most people won't try the actual experience but only look at this material and judge your work by that so you want to showcase it as best as you can.
What would you say was your favorite collaboration/project so far?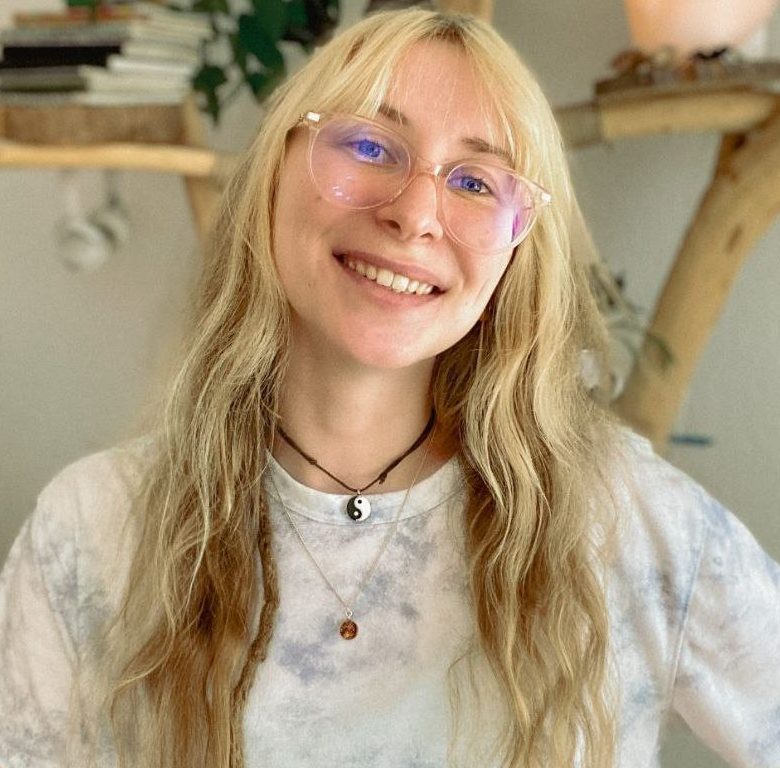 Earlier this year I got invited to a Spotlight Lens Residency by Snapchat. It was such a cool experience to meet other AR Creators from across the world and work on fun and silly Lenses for the Snapchat platform. The amount of trust, support and good vibes in the room was incredible!
Woke up this morning half cyborg 🥺
link to the lens below 👇@SnapAR @lenslist #AugmentedReality pic.twitter.com/vO9ZCzSHfW

— Inidewin (@InesHilz) July 11, 2023
We would love to ask you about the Crabby Collabby studio. Could you tell us the story behind it? What inspired you to start?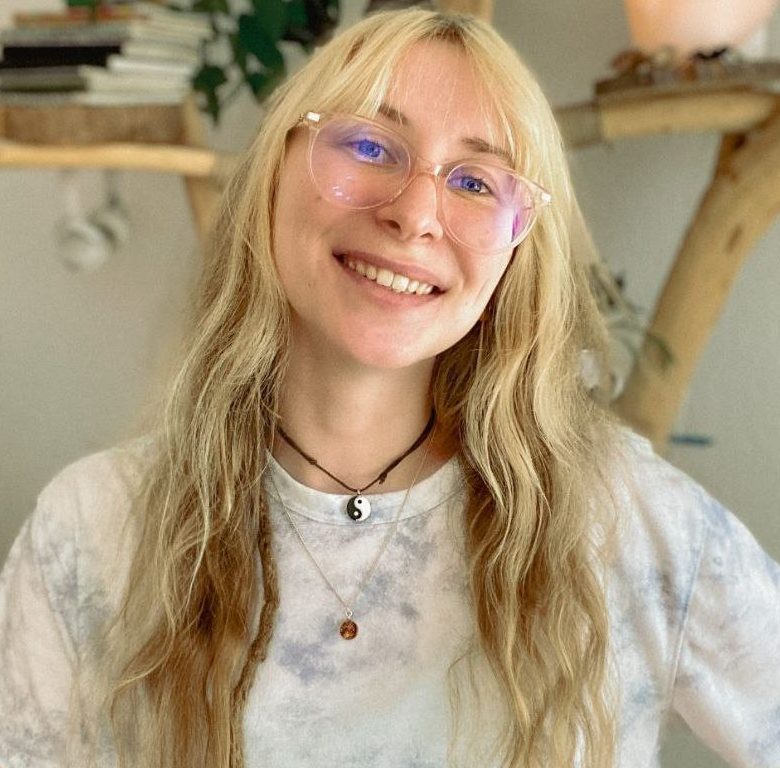 I was lucky to meet Robin Gerndt in 2019, a very talented programmer, game designer and music composer, who shared my passion for games and basically taught me how to code when I worked on a small VR platformer – my bachelor project for university. After that we decided to make a game together and developed some prototypes. We are just a really good team, so that's how Crabby Collabby was born!
In the description of your game Purry furry adventurry (which looks amazing, by the way), you said that "it had only one rule, to make it fast and crappy". Is there any meaning behind it?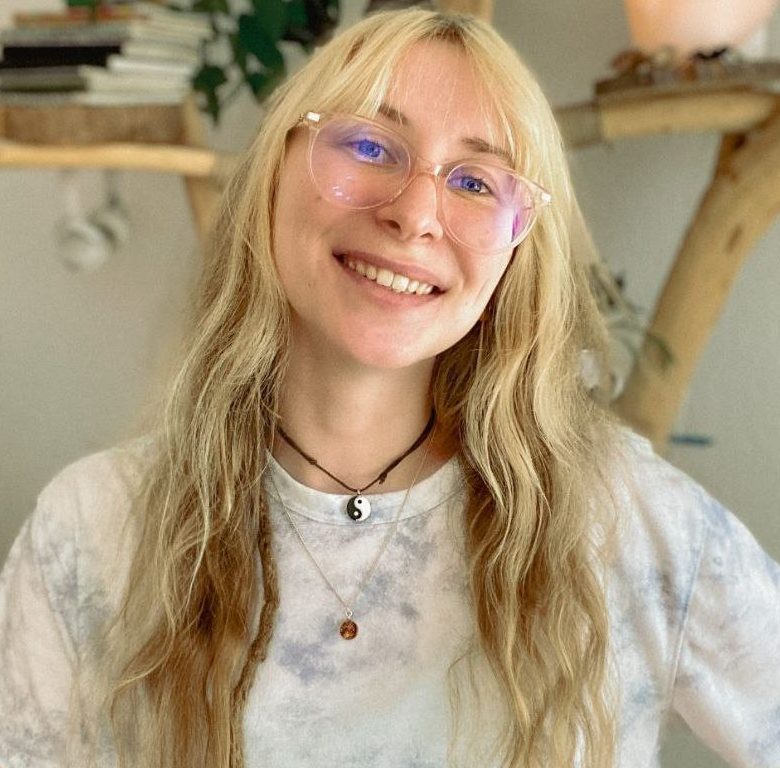 In the first few prototypes we built, we had big ambitions because we both knew how a game should look and feel in an ideal world. But in reality, trying to get everything right and have amazing graphics with cool innovative game mechanics just stopped us from actually finishing anything. So we set up this rule for ourselves, to make something fast and crappy, to just go with the first idea and the first design that comes to our minds and roll with it. As a result, we were really fast with the development and able to publish a not-so-perfect but even more charming game in one year, which we are still very proud of today.
Your work schedule is quite busy! XR designs, youtube tutorials, working with video games – how do you balance it out with your private life?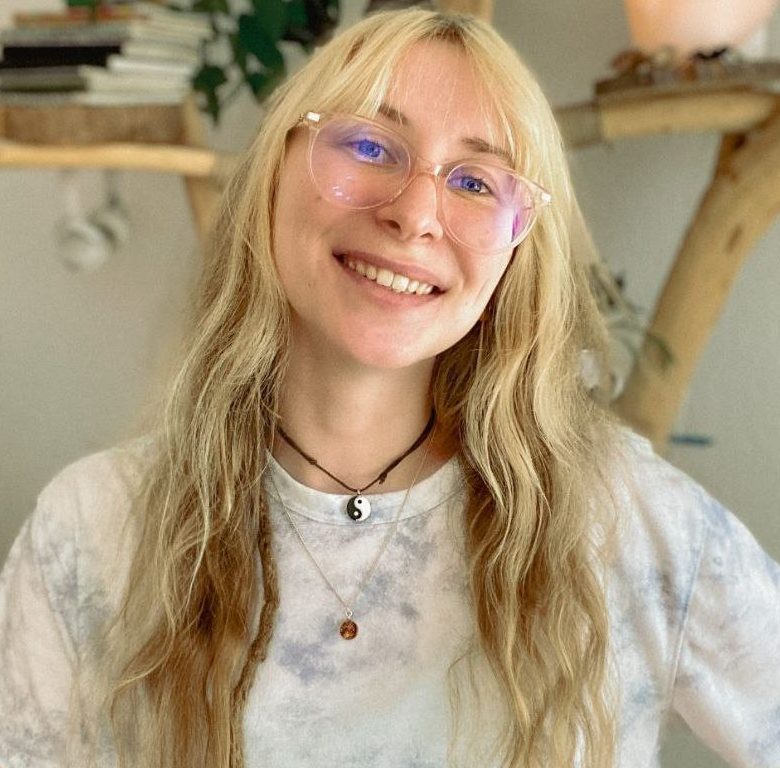 If possible I like to work in sprints, so after one or two weeks of obsessing over my work or a project I allow myself to completely wind down again for a generous amount of days and do things to recharge my batteries. It can be tricky sometimes to leave the digital world and stop working, so that makes it even more important to go outside, look at trees, make friends with a bug and touch some grass. Also prioritizing friends and family. I like to go to exhibitions and galleries to get new artistic input and meet new people and new ideas.
What do you think is your next step? Is there something you're currently working on or want to do?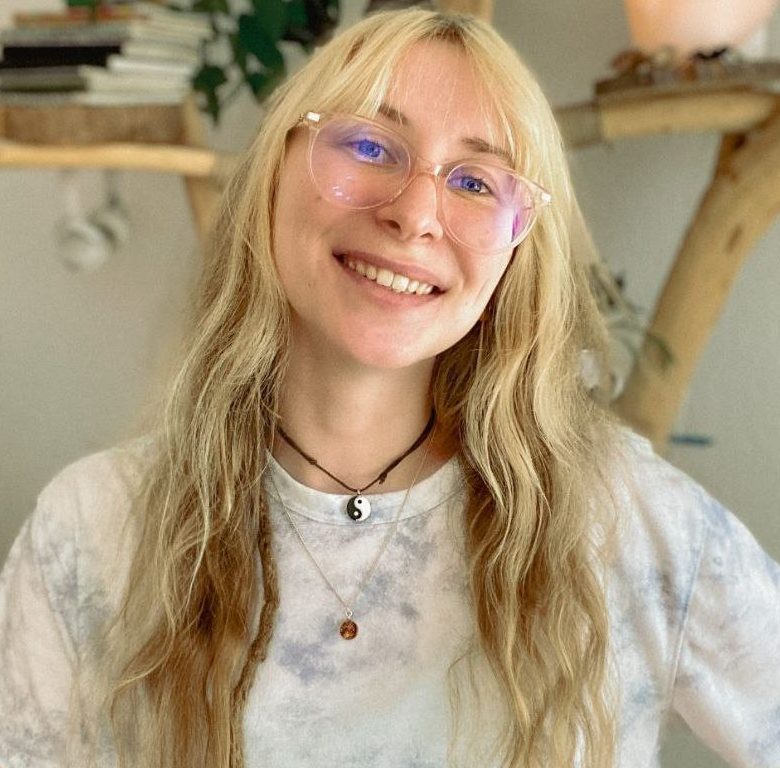 There are a few things moving right now. I have some exciting ideas for AR lenses that I want to make for Snapchat, but also looking forward to scale my projects and build XR apps in Unity again. I really enjoy making YouTube tutorials and getting more into content creation, so I'm looking into possibilities to teach on- and offline about XR development.
With Crabby Collabby we are working on a new game idea and currently deciding on the concept and the gameplay, so keep an eye open for that!
⭐⭐⭐
First, we would love to thank Ines for the huge inspiration boost. 🔥 We loved talking to you about your experience, and we're looking forward to witnessing your next steps. 💜 As always, giving Creators a platform to talk about their journey is a great adventure for us too!
The community is growing, and we love to see that the Creators can count on each other for advice and support. But count us in! We definitely want to be a part of your journey as well 🥰
So stay tuned for more… 👀 There's a lot of inspiration coming your way! ✨