TikTok Selection | June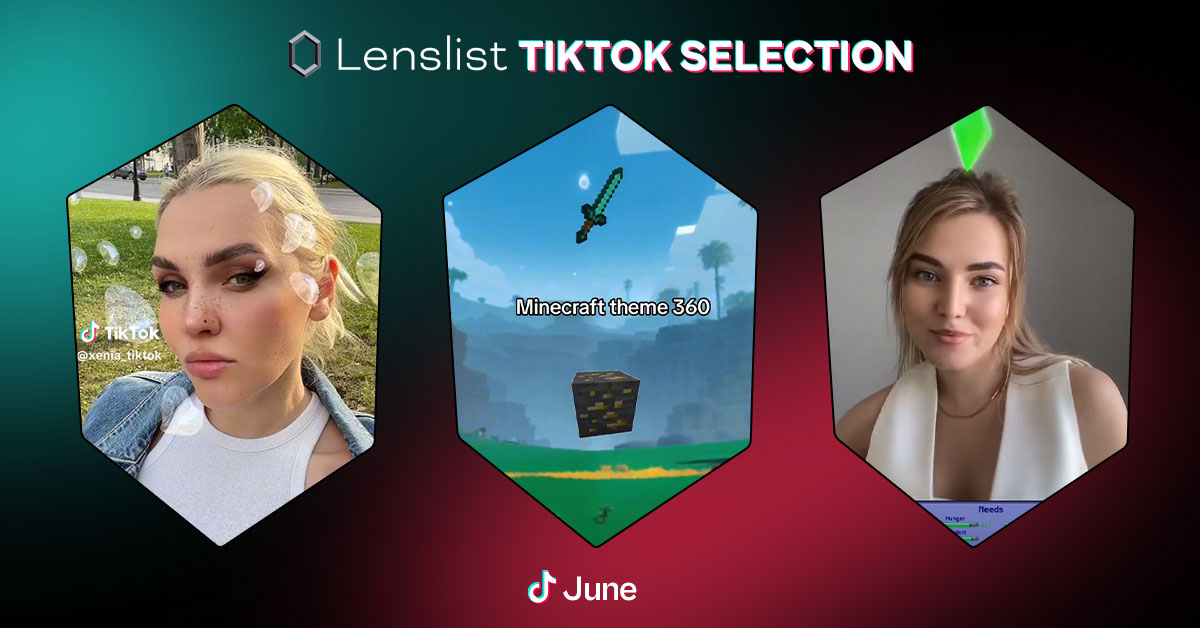 Each month we stand before an impossible challenge: choosing the best from all of the new, amazing designs. And June was no different! It took a lot of – sometimes heated – discussions, to reach the final look of June's TikTok Selection. What can we say? 🤷 The new effects are simply too good. 🔥 But we won't spoil you too much. 🤫 Walk into the world of magical experiences and immersive designs, that will (literally) change the way you look at reality.
💡 Our Lenslist database includes thousands of Instagram, Snapchat and TikTok effects. Every one of them is teased by a demo video, has a direct link that opens it on mobile social apps, and is tagged depending on its style and functionalities it uses. To help you take full advantage of Lenslist, we've linked some tags related to the filters mentioned in this article. Don't hesitate to try them out!
⭐⭐⭐
So much magic in one place! 😍 From turning into little mermaid yourself, to becoming an astronaut, with AR there are really no limits. Games, makeovers, fortune tellers – all of this and more is waiting for you to explore the dazzling world of Augmented Reality. We can't wait for more! 👀