AR Talk | Katrina Iosia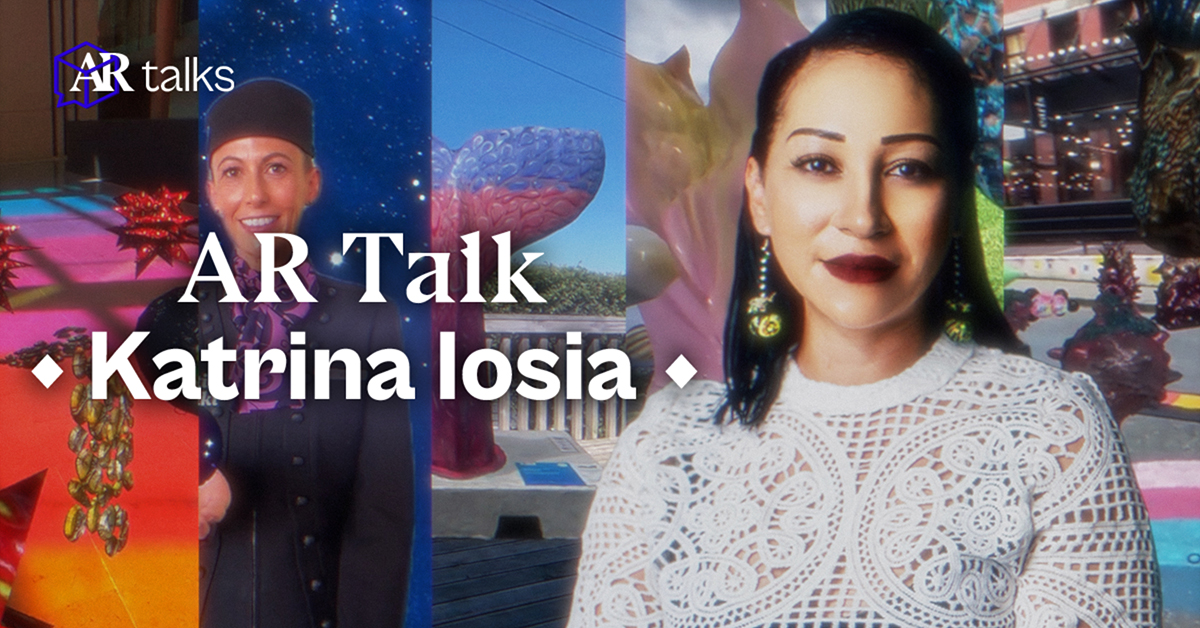 Just like any other form of art, AR is a form of self expression. 🪞 Visual image can become a bridge between the audience and creator's mind and that's exactly what we love about the AR Community. 💜 With that many talented people, we get to (literally) look at life through lenses of different mind and cultures, discovering new perspectives and broadening our horizons. 🔍
In the next edition of the AR Talk format, we chat with Katrina Iosia, an extremely skillful Creator whose experience in numerous types of art makes her the best person to ask for knowledge and inspiration. Katrina shared with us her experience about representing the Niuean women in the industry, and thoughts about connecting two worlds: digital, and physical one. 🤝 We must admit – her words were truly inspiring. 💜

⭐️⭐️⭐️
How did your journey with digital art begin? Did it evolve gradually from interest in more physical forms of art, or were you always focused on technology?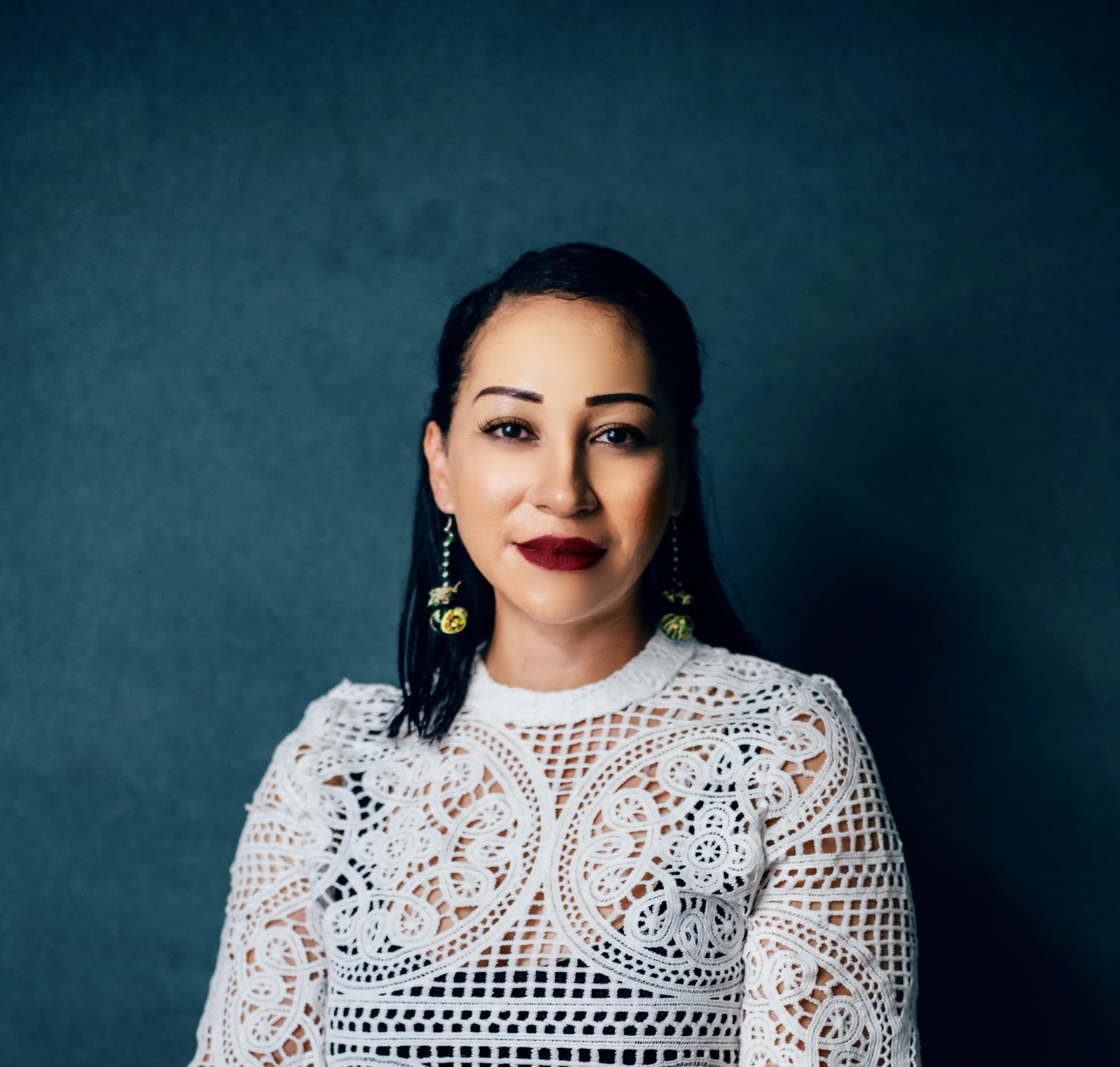 My journey into digital art has been a gradual one, stemming from my experience and expertise in contemporary and traditional art forms of painting, sculpting, installations, printmaking. As a multidisciplinary artist, I've always been interested in exploring new mediums. The curiosity of technology and using it creatively, integrating into digital art was inevitable, a natural progression for me. My creative research has always revolved around materiality as a basis, and I found that digital mediums allowed me to explore this concept.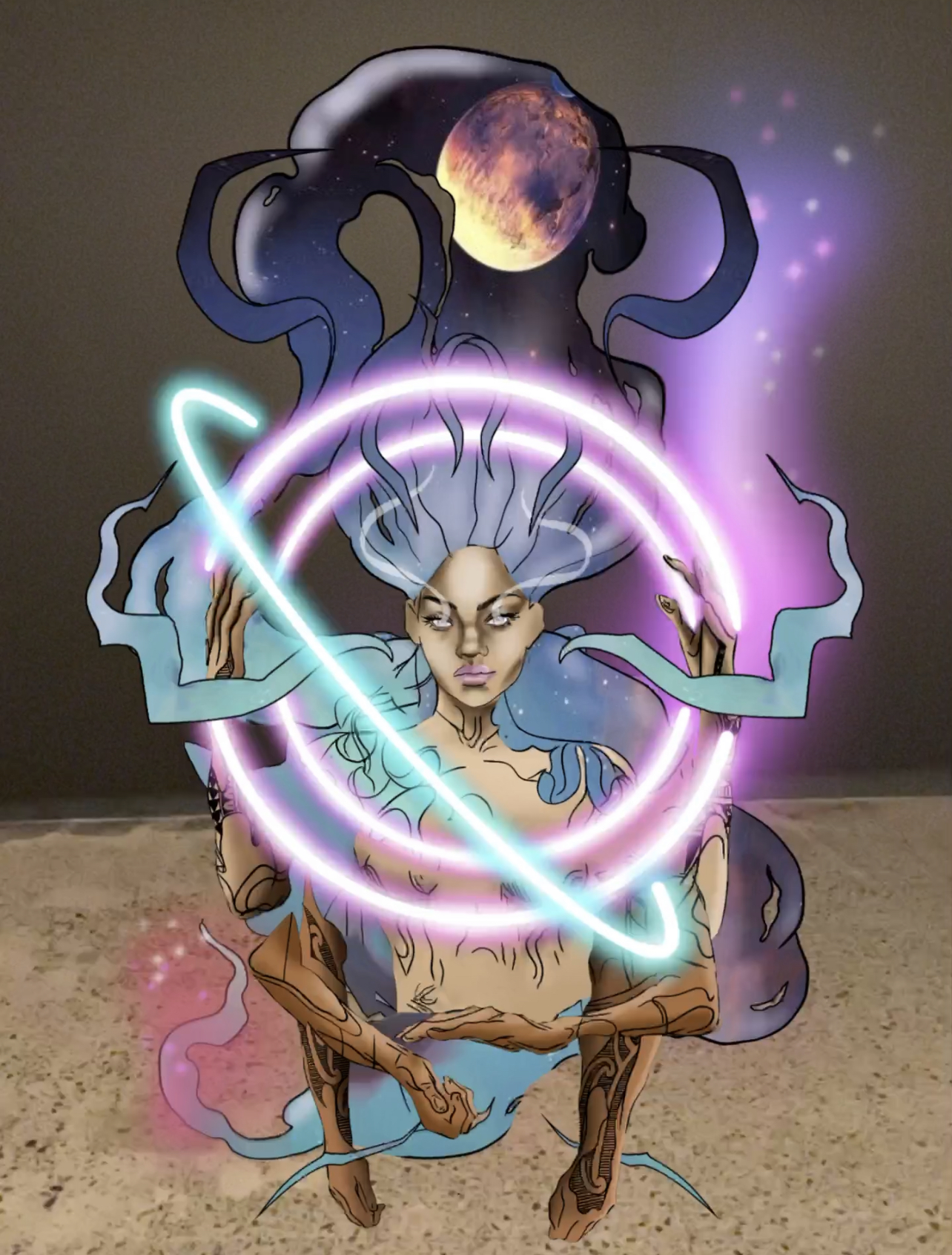 You will see that in a lot of my AR designs I have used my physical paintings as the materials keeping the lineage of my arts practices woven throughout my work, the tactile paintings are representations of Niue's coral landscapes and the unique application pays tribute to my a past lifetime where I was a small business owner, a caker and decorator. By exploring digital art I wanted to create works that exist in both worlds and challenge traditional ideas of what art can be.
You have experience in working with many different forms of the digital world like AR, VR, NFTs and even AI! Do you have your favorite area, something you enjoy the most?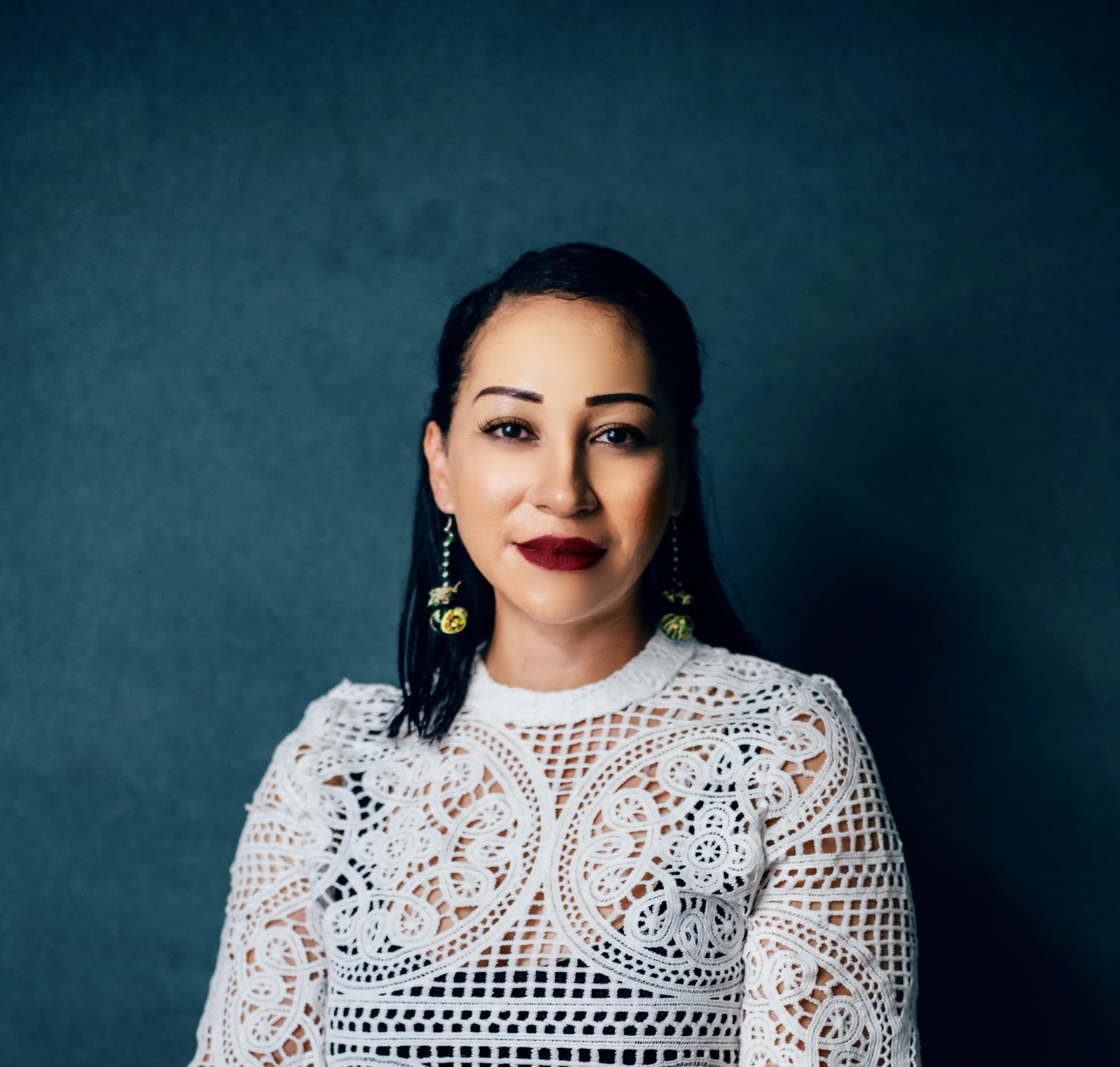 Working with various digital mediums such as AR, VR, NFTs, and AI has been a great experience for me. Each medium has its own unique aesthetic value, and I have enjoyed working with all of them. However, if I had to pick a favorite, I would say that AR has given me the most freedom to experiment with my works. I started my movement of research-based works called 'Hijacking Creative Spaces' (2017) using my AR sculptures to reclaim space by documenting the disruption to exhibition spaces. The sculptures I created for the movement went viral, and I have since documented my AR work in different galleries both in Aotearoa and Australia. AR has allowed me to experiment the most, and it has given me the opportunity to challenge perceptions and reclaim space as an artist of the moana, Pasifika.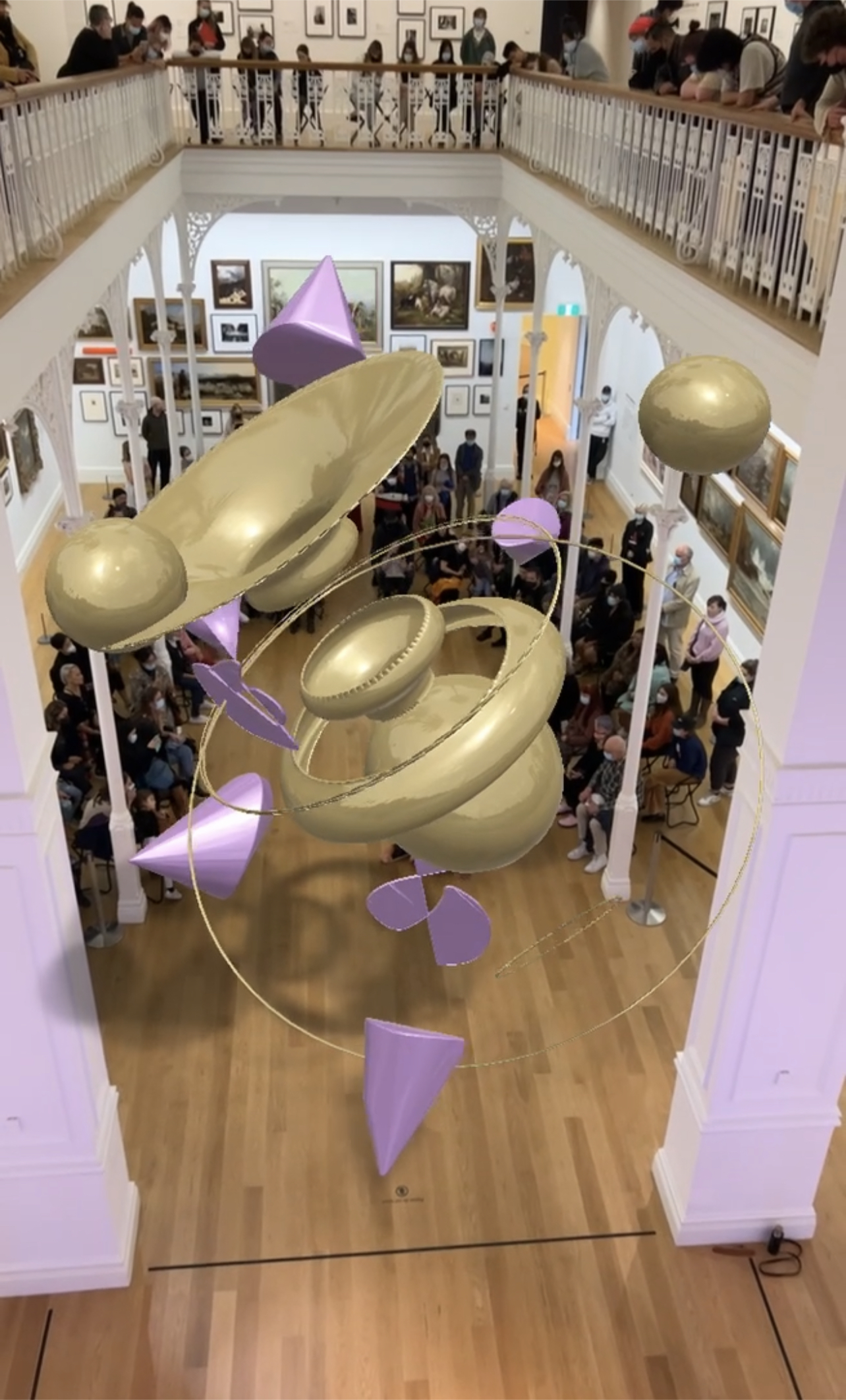 Although I enjoy working with AR the most, I have also created AR and AI NFTs, and I am currently developing the materiality of my work through AI. One of my AI NFTs titled "Funfetti" was showcased in the Artificial Intelligence NFT exhibition titled Playlist on Makersplace. I have found that conversations surrounding AI are quite controversial, but I have trained the AI to complement my work and not to compromise its value. Overall, working with different digital mediums has contributed to my artistic development in various way.
We would like to ask you about 'The Kahoa' series you mentioned on your Instagram. Could you tell us more about it?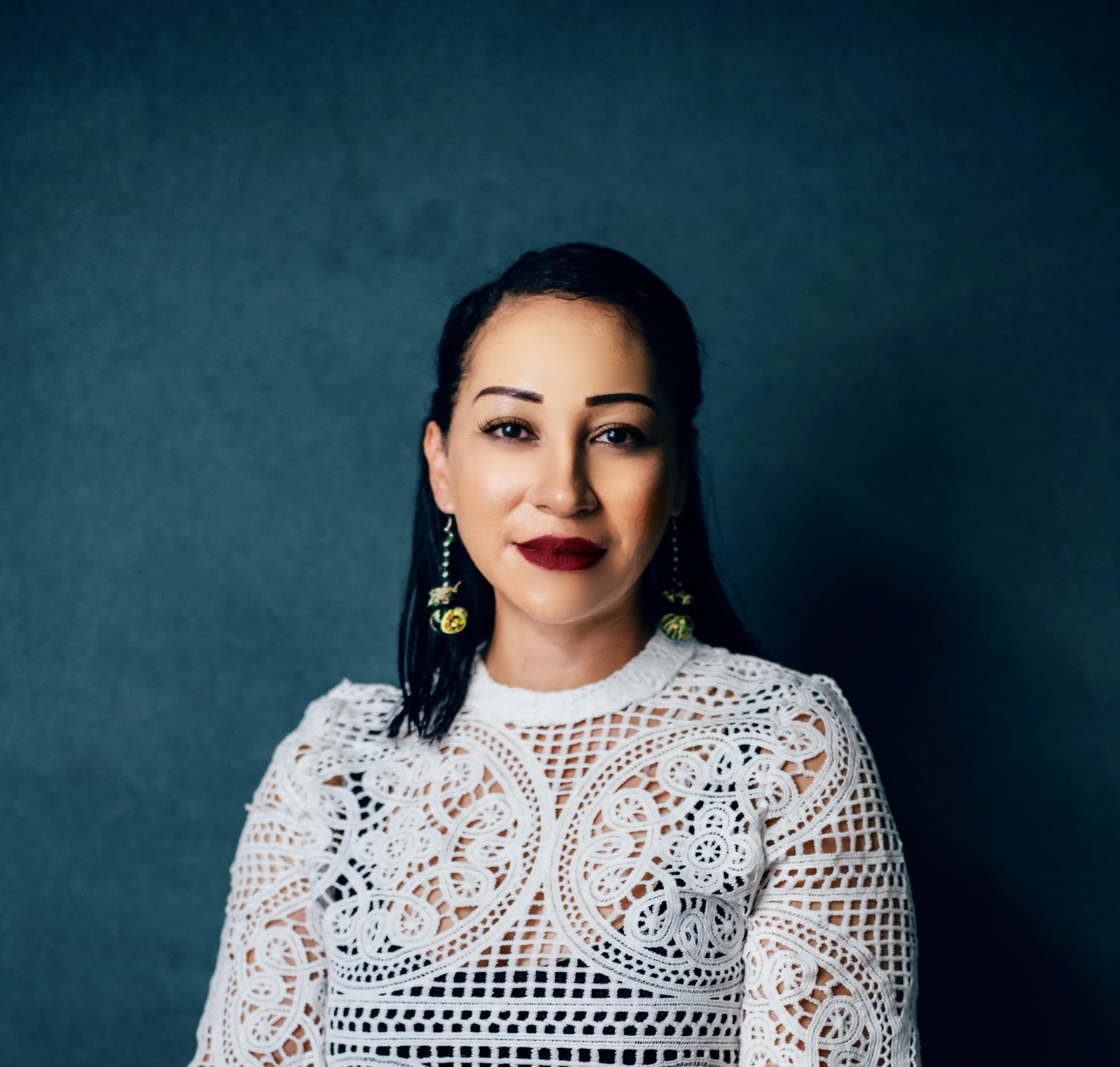 As a marginalized voice in the vast worldwide digital landscape, I started learning how to create, design and develop my own AR lenses. As a passionate learner I want to be self-sufficient and sustainable in my practice and develop a rapport in these communities creating a safe space for myself and have a voice, before I could draw inspiration from my culture as a Niuean woman. I wanted 'The Kahoa' series to be recognisable and resonate with the Pacific community at large. The kahoa, which is known as a flower garland in western worlds, for the pacific holds a significant place in Pacific culture for Niue it is worn by men and women in performances and celebrations. I used this as the starting point to develop a work that celebrated Niuean culture and incorporated other elements to create the Hiapo AR garden.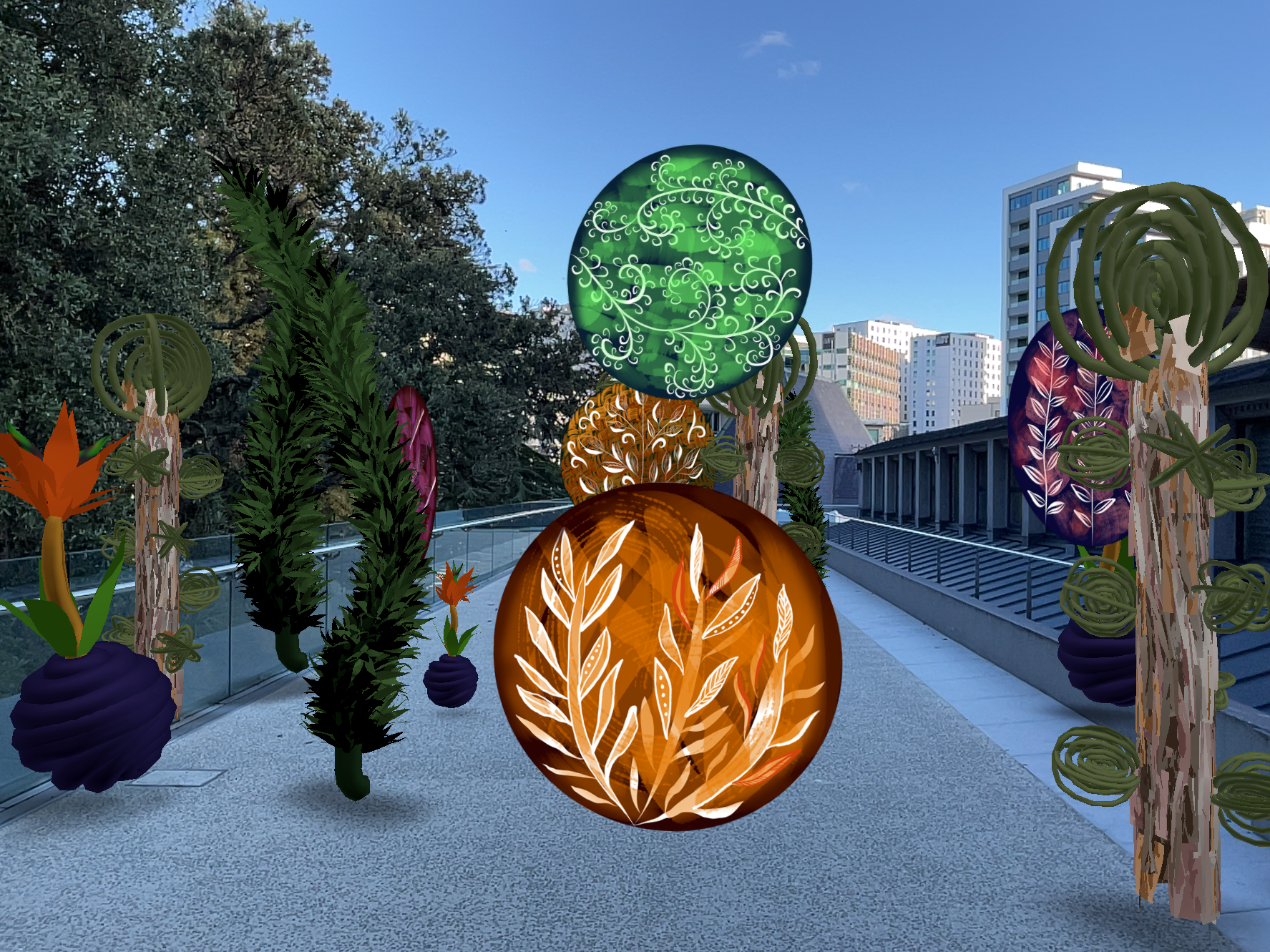 The Hiapo AR garden was a part of an exhibition earlier this year based on storytelling, bridging the connectedness of past paternal histories of my grandmother, myself being present and my daughter is the future. The work pays tribute to the cultural fabric of who I am and the rich lineage of a creative arts practice that has developed over time, and woven through different mediums and spaces. In this work, I celebrate culture and family highlighting the beauty and diversity of Pacific arts and culture in Aotearoa NZ.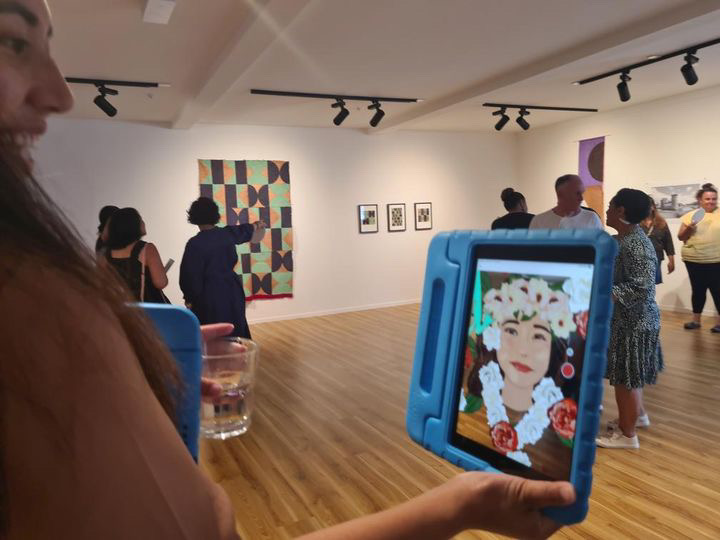 Your work is often showcased in real-life exhibitions. What do you think about connecting digital art with the physical world through such displays? Does it help bring people not usually involved with the digital world closer to it?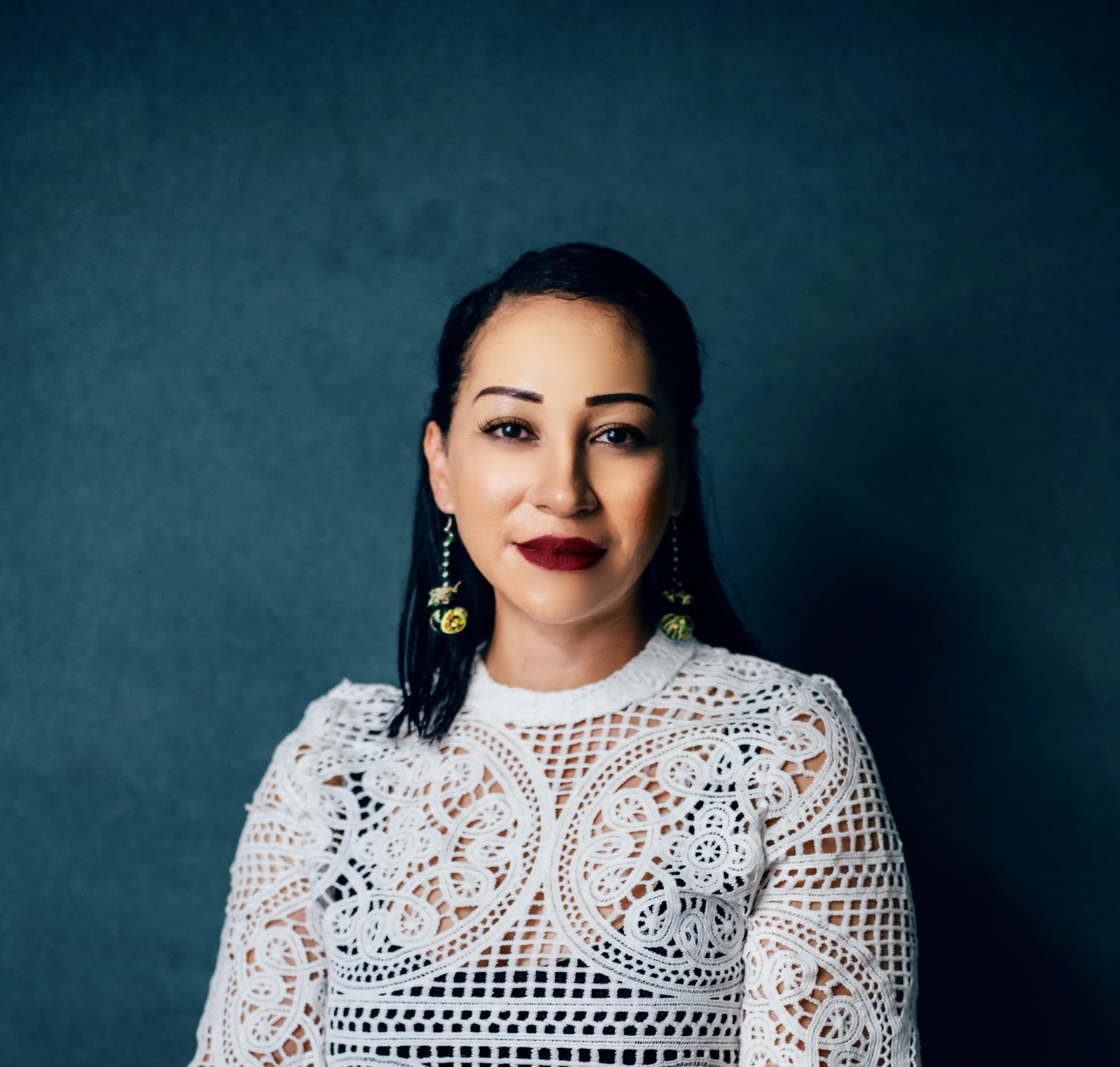 As an artist, I believe that connecting digital art with the physical world through real-life exhibitions is crucial in bridging the gap between the two fields. These exhibitions provide a unique interactive experience for the viewer and can bring people who are not typically involved with the digital world closer to it. From my experience of having my AR work selected for the CADAF Paris outdoor AR exhibition 2021, to having space inside a gallery for a full powered AR work for the South-versed exhibition 2022.
Currently I have been working on a phigital piece that will be exhibited in this year's South -Versed exhibition next month. I chose to create something a little different from last year's AR and focus on something that is a lot more current like NFTS and the use of Ai and the controversial conversations about it. The research on how I utilize Ai and the importance of using technology as a medium to complement my existing practice, rather than compromising it.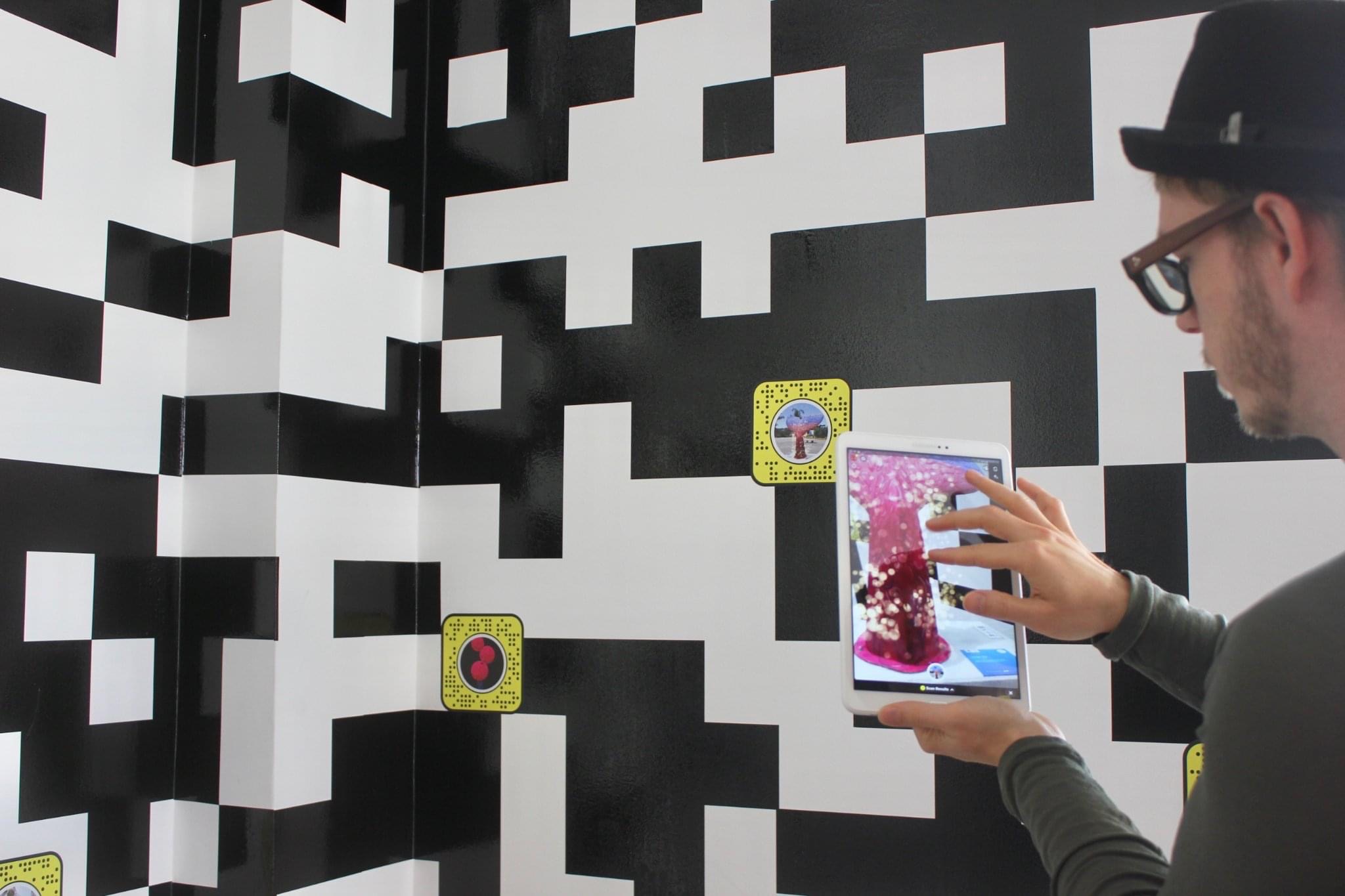 The phigital piece is an AI-animated NFT based on a physical painting I created in 2016, it showcases the past, present, and emerging future of my work. By using AI, I have been able to develop a futuristic piece that still maintains the aesthetics in the work. Overall, I believe that real-life exhibitions that showcase digital art can help to educate people about the value of this medium and encourage collaboration between the worlds of art and technology.
What usually inspires you in the creative process?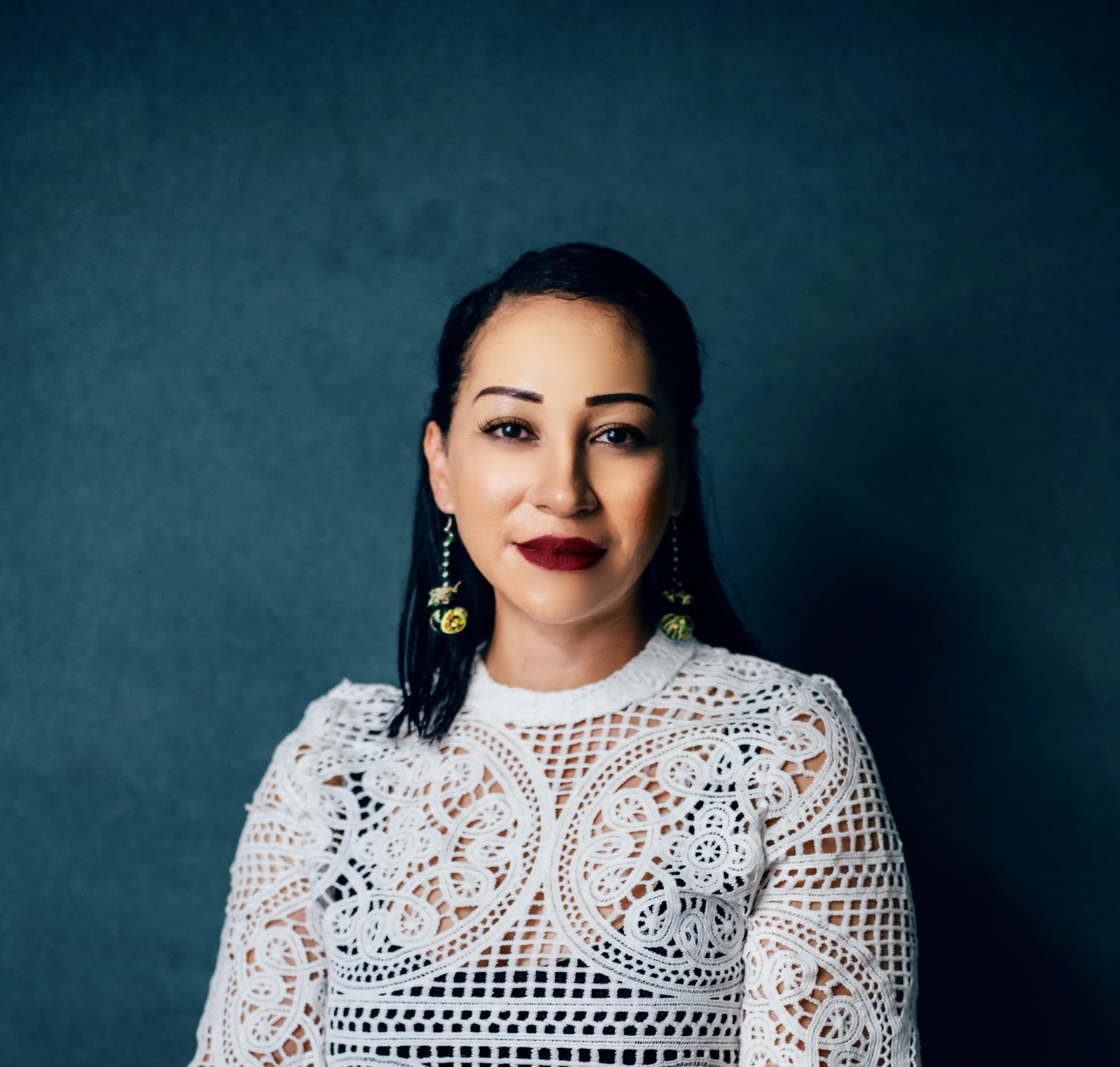 There's never really one creative process that inspires my work, it tends to differ depending what digital medium I'm working in. I find a lot of my inspiration by revisiting my earlier physical more tangible works, paintings, wood blocks, lino prints, and sculptures, and exploring how they can be transformed into a digital space. This nostalgic process of reimagining my past creations allows me to generate new ideas and push the boundaries of what is possible in the digital world, leading to exciting and innovative results.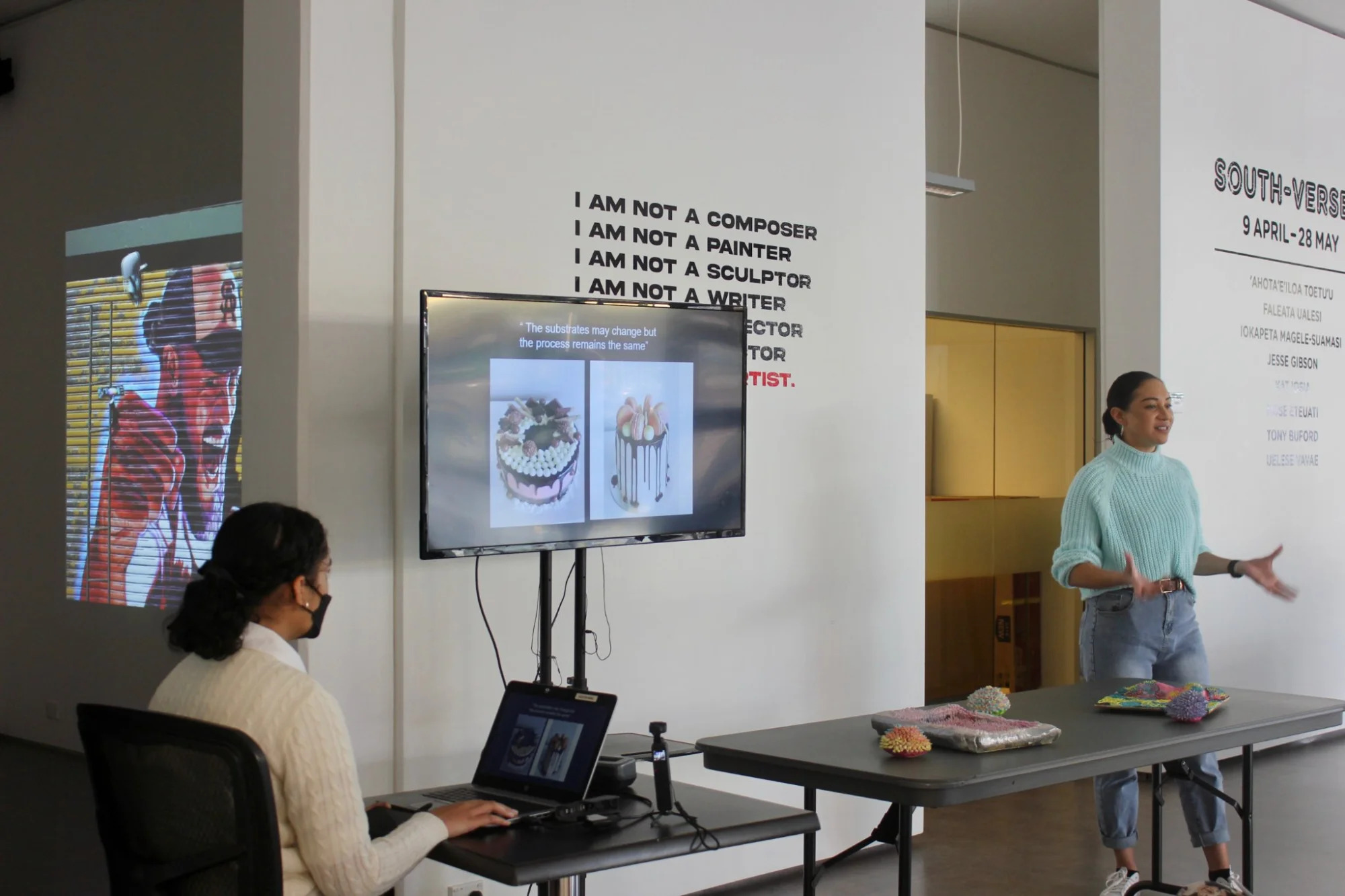 One key factor in my work is the use of my tactile paintings. I am drawn to sensory experiences of working with physical materiality which is the basis of my practice. This tactile element provides me with a deep source of inspiration that can be found in the final outcome.
I enjoy being experimental with new technologies and developing digital materials that continue to push the boundaries of what is possible in my creative process. For example, I merged physical and digital media by creating AR work for a giant light installation inflatable, using one of my paintings as the material for the AR. The experimentation and willingness to try new things is a powerful source of inspiration, enabling me to constantly explore new avenues and take my work in exciting new directions.
Popping Candy
by katrina10514
Coral Gardens
by katrina10514
CoralscapeGarden VMF
by katrina10514
We can read on your website that you're dedicated to creating a safe and inclusive space for artists, which sounds amazing! Can you tell us more about what you mean by that?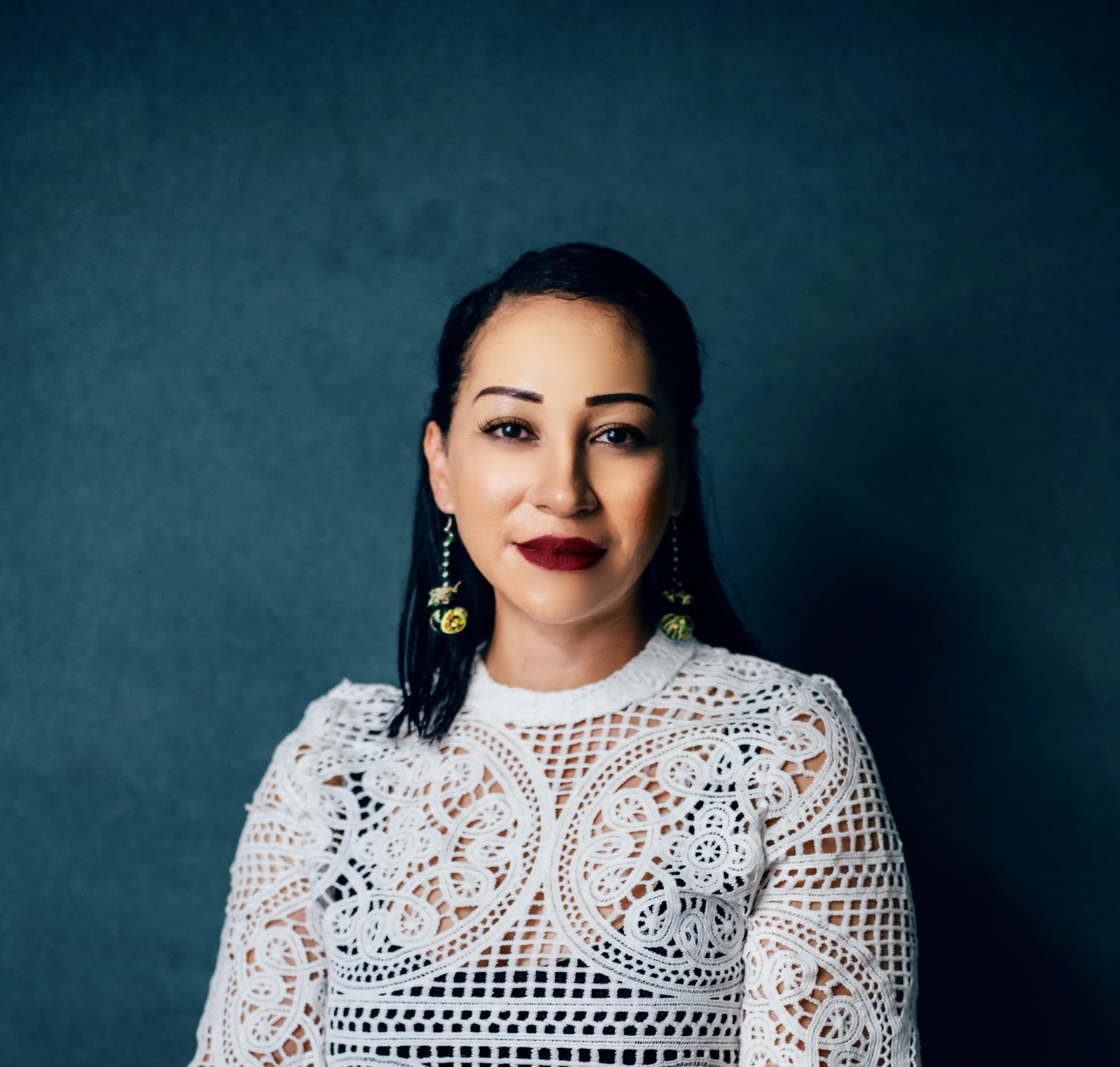 Thank you, as amazing as it sounds it could be more amazing and supported. There are so many biases when it comes to what is deemed as art and what is not. Through my years of experience it's not news that I am a huge minority, there are not a lot of people like me in these spaces especially being being the only Niuean verified lens creator in Aotearoa since 2020 and still the accolades are slow to be acknowledged and I am too often overlooked. Most of these places promote and 'say' they are inclusive yet there is still a lack of representation.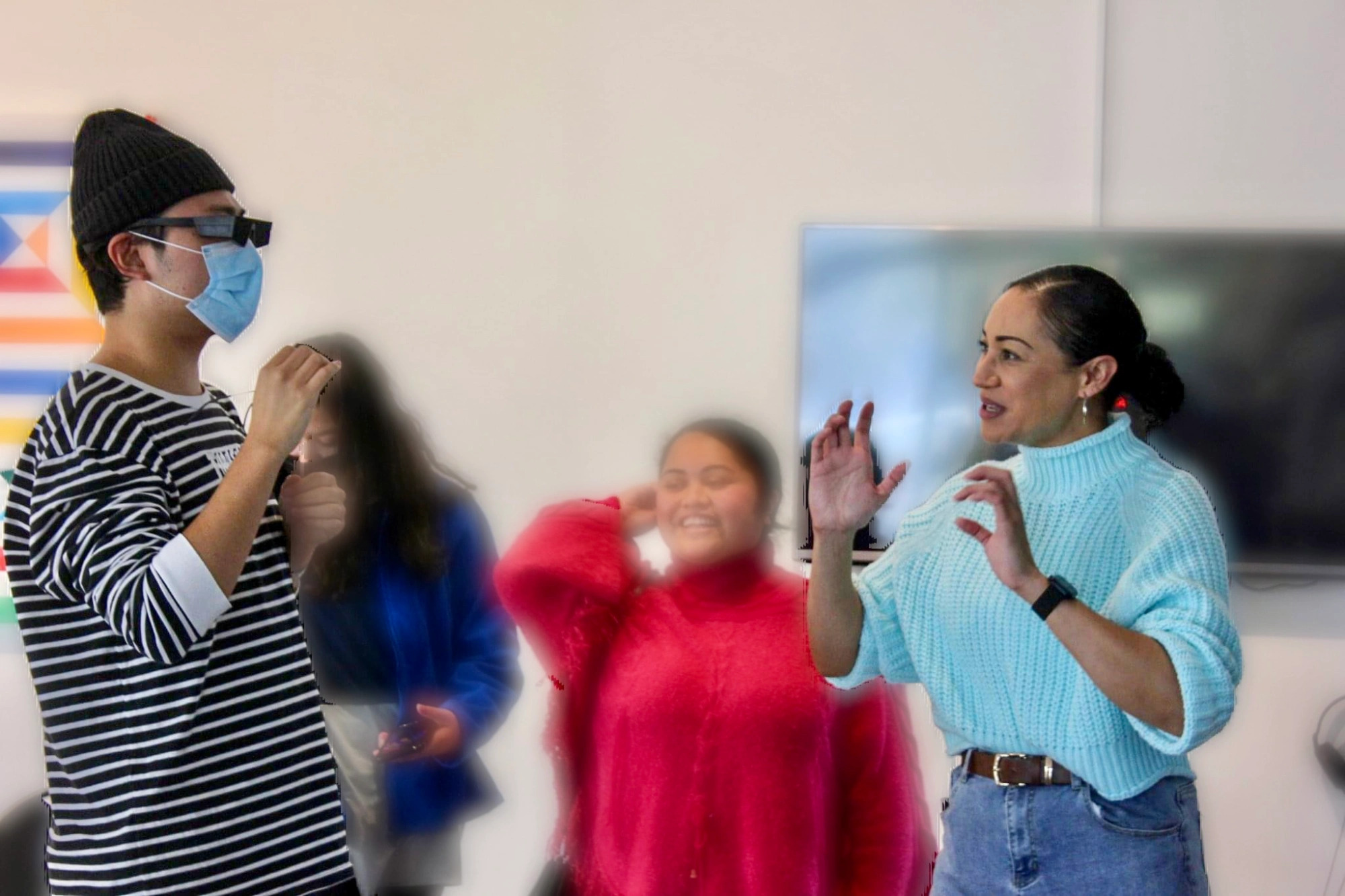 I am a proud Pasifika woman of the moana in creative technologies being passionate about what I do pays off on its own. The NFT market for example is heavily saturated and dominated by males. When I talk about 'safe' and 'inclusive' I mean just that keeping myself safe and sharing my knowledge with others that are like me interested in entering into these spaces. I work in the arts industry as the program's coordinator and I believe in being the change I want to see. Being in this role allows me to build ethics around design. In the coming months I will be delivering workshops for artists that are interested in creative technology, talking about the lived experience and how to engage with a heavily saturated space. Being a voice is one thing yet being heard is another.
What do you consider your best achievement in your journey as a digital artist?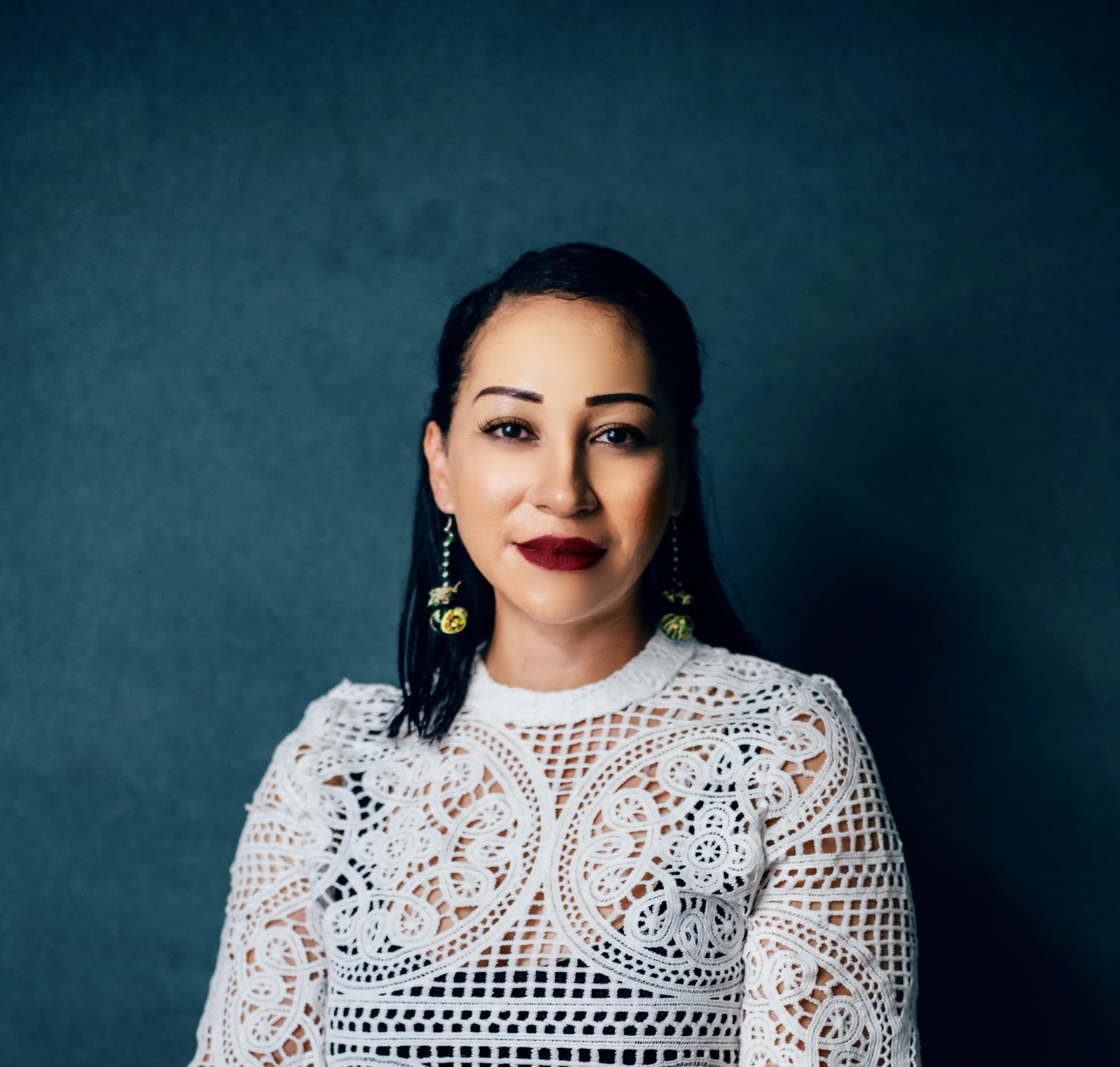 As an artist, I believe that the best parts of my achievements are not any specific individual event, but rather the collective lived and learned experiences and processes that have led me to where I am today. Every new journey and project brings a different outcome and different emotions, all of which contribute to my growth as an artist. What I consider an achievement is being confident in creating AR experience in Lens Studio, SparkAR, Adobe Aero.
That being said, if I had to choose one achievement that stands out as particularly significant, it would be my invitation to be a creator with Snap spectacles and the commissioning of an AR experience for Air New Zealand airlines. The AR experience launched on the day of Aotearoa's (New Zealand's) first indigenous holiday, Matariki, which made it even more special to me. Being able to work on such a high-profile project with a respected brand was an amazing opportunity and an honor. It was also exciting to see my work being enjoyed by a wider audience and being recognized on a larger scale.
⭐️⭐️⭐️
We've said it before and we will say it again: no one inspires more than the AR community. 💅 Despite different experiences, creators are still able to connect and share their knowledge, stories and culture. 🥰 We want to hear your voices loud and clear, and giving you the platform to do that is something we do happily. 🔊
Huge thank you to Katrina Iosia for taking the time to answer all of our questions and sharing her experience with us. We hope to see more of you and your works! 💜 Can't wait to hear about your next steps 👂