The Future of Digital Fashion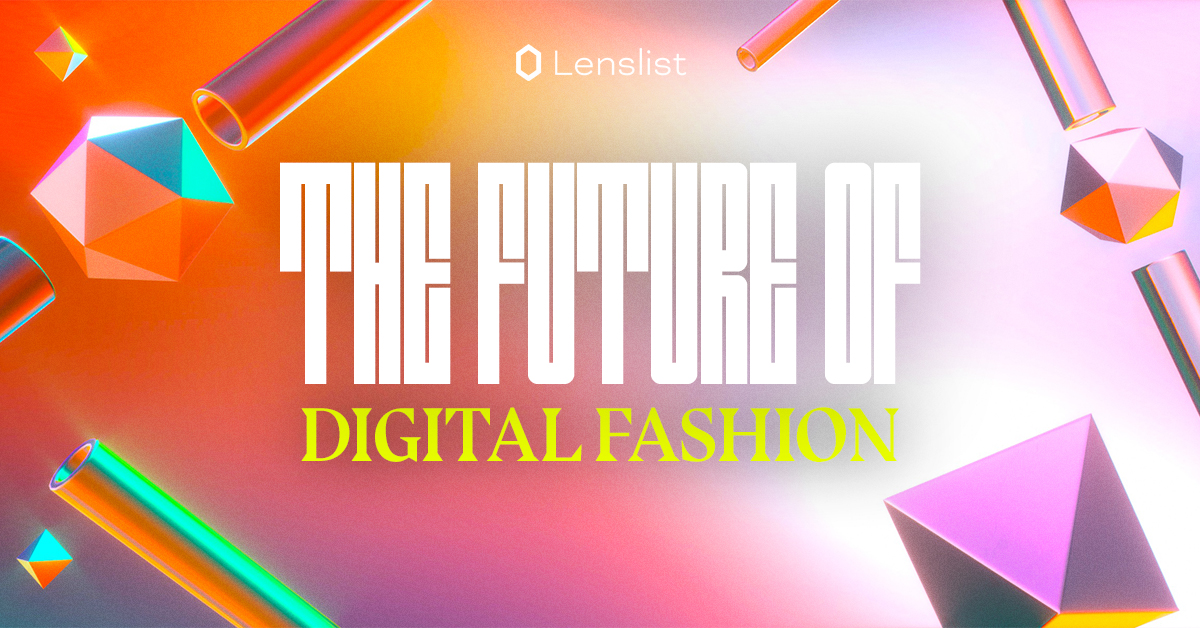 Digital fashion… It's definitely something enchanting that requires a lot of work, art as in physical fashion, and in addition to all – technology. 🦾 But what is its potential? Can it partly become an ecological solution in the world of fast fashion, trends, and massive physical production of clothing? 👾🌱 What is the relationship between the digital and the physical one, can they coexist, and what are the consequences? Are the technological possibilities based on Augmented Reality, or is it something else entirely? Meet our experts on this complex but eye-opening topic – Liam O'Neill, Mabu Yussif, and the Institute of Digital Fashion – and let's explore the digital fashion universe together! 💃🏻🪐
⭐️⭐️⭐️
What is your/your company's approach to digital fashion? Do you have any specific goals or a role you want to play in this space?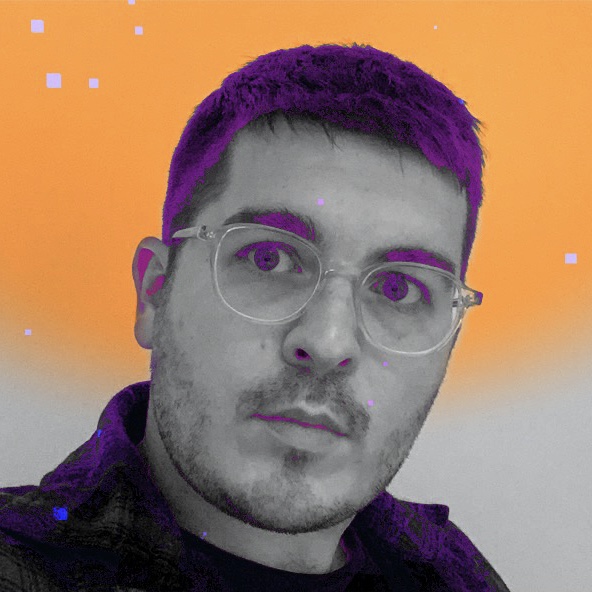 Liam O'Neill
At the moment, we're still in the early stages of digital fashion so it's a very open landscape. Our company's approach is to embrace the possibilities that digital fashion offers, while retaining a focus on design and expression from our previous work in physical fashion. The role we are currently playing in this space is helping brands navigate this new area. How do they approach digital? How do they translate their products into a world where anything is possible and still remain true to their brand?
How that is currently playing out day-to-day is that we're creating AR Lenses for brands, we're creating 3D assets of products and helping them adapt their outlook of what is now possible. In the future, I want our role to be a mark of quality in this space, a company that pushes what is possible and hopefully creates something new and interesting in the process.
Mabu Yussif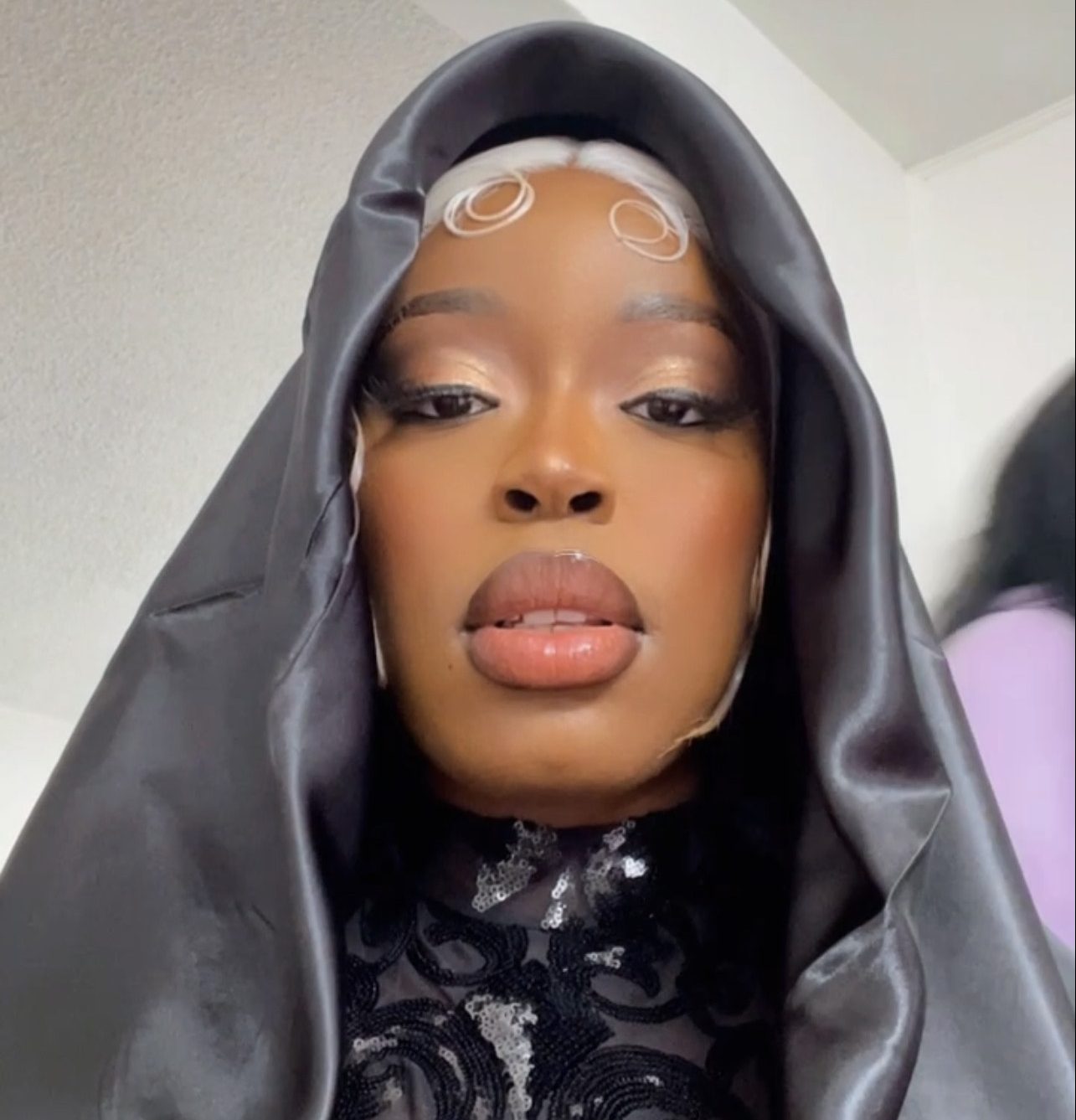 My approach to digital fashion is multilayered, utilizing a combination of XR and AI technologies. As a company, OurARWorld collaborates with various brands to showcase their unique identities through Augmented Reality on social media platforms like Instagram, TikTok, and Snapchat. In contrast, Inner Pattern (another company I founded in the digital fashion space) is an AI-generated fashion company that focuses on designing digital textile fabrics. It is multidimensional and creates real-world garments, complemented by XR showcases and AR experiences.
With the promising future of digital fashion in mind, I have specific short-term and long-term goals and roles I want to play in this space. As an innovator, my primary objective is to introduce brands to the Metaverse. An additional goal is to develop a significant impact, representing communities that have been deserted within the industry, despite having a very rich cultural heritage and history. This includes West Africa and its diaspora, which I closely relate to due to my Ghanaian and Afro-Italian background. Building a POC community in this scene is a current work in progress I'm heavily focused on as we grow bigger. I believe that creating an inclusive environment will not only empower these communities but also enrich the digital landscape with a wealth of diverse perspectives and artistic expressions.
Having showcased my digital fashion work at prestigious events such as Hollywood, Milan Fashion Week at a VOGUE event, NFT NYC, and NYC AI Fashion Week, by presenting to pioneers in the fashion space such as Anna Wintour, Tina Knowles, Dame Pat McGrath, Michael Mente, and more.
D&G
by miss_gijck
The Golden Walk
by miss_gijck
Brass Nation
by miss_gijck
I aim to further demonstrate the potential and reach of digital fashion technologies in transforming the fashion industry and enhancing the user experience while emphasizing the importance of inclusivity and diversity in this growing field.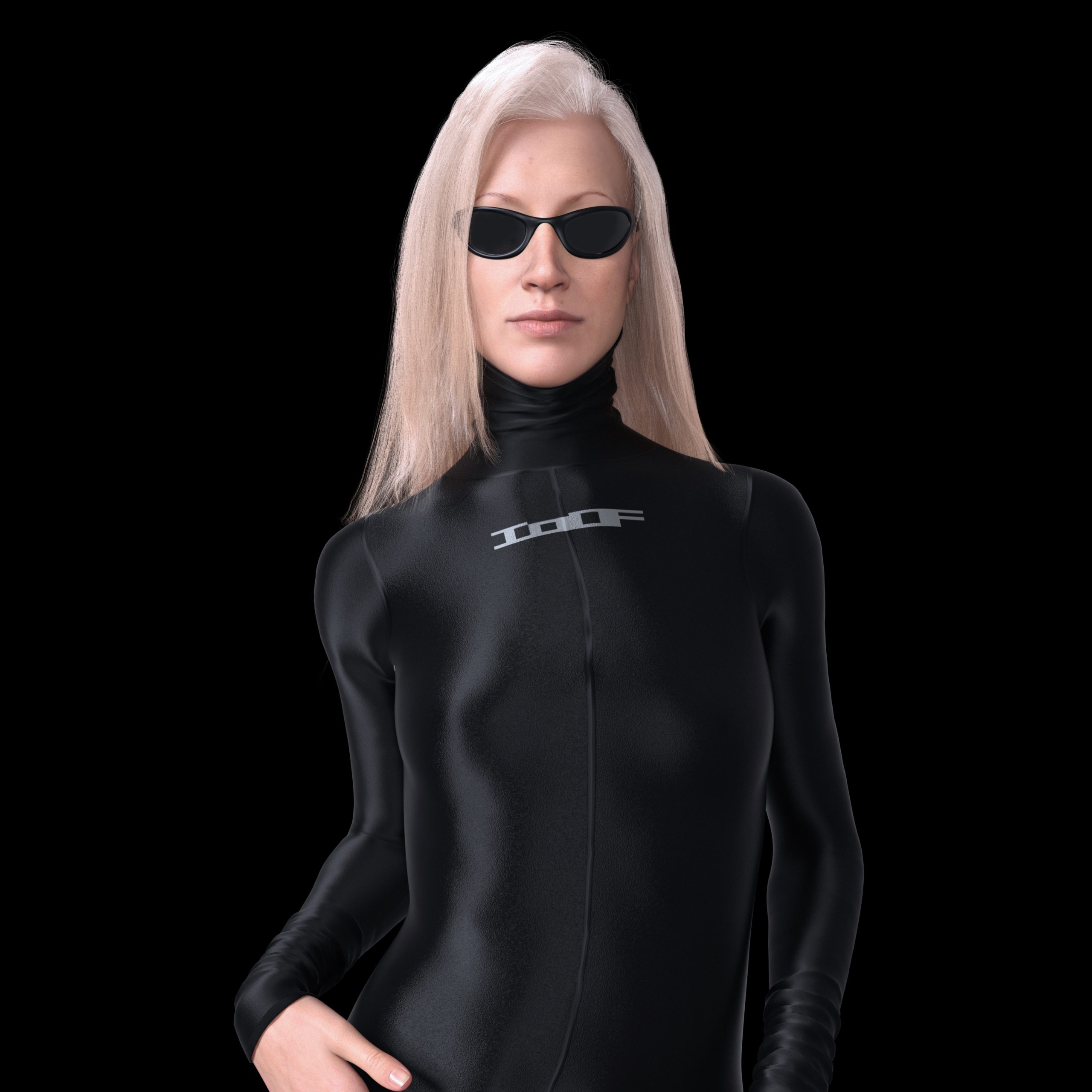 The Institute of Digital Fashion
Digital fashion is an opportunity for innovation and creativity as well as a space where we can activate behavioral changes whether they may be focused on inclusivity and sustainability. It's also about growing and shaping a community – one of our main goals is to engage with our audiences and build a tighter, more supportive community from there. We want to do more!
Collectively we can change the system! But, more than that, it's about IoDF being an 'emblem for change' and pivoting the fashion industry away from some of the tired, hierarchical structures. We aim to facilitate emerging designers to become the luxury fashion houses of the future. We are creating a space of economic buoyancy for emerging and established designers to work alongside one another, a space for individuals to make, play, wear, share, buy, sell, trade – digital fashion.
We believe in supporting the creator's economy and utilizing web3 positioning and technologies, brand kudos and archives to drive worth to assets through scarcity and scalability. We are also putting talent at the forefront of IoDF's work. We're finding a way to solve the pain points of web2, where workflow and ethos are at complete odds with the Web3 mindset. One of these solutions involves elevating creators, putting them at the forefront of this exciting shift in creative production.
What role will AR play in further development of digital fashion?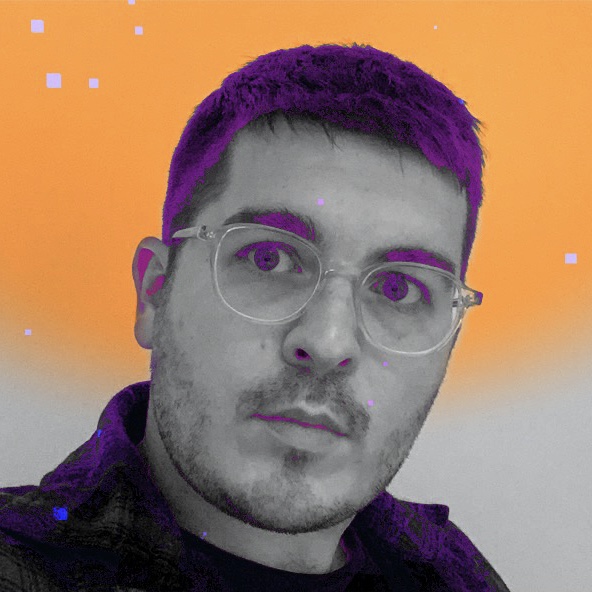 Liam O'Neill
I think AR is vitally important to the future of digital fashion. If fashion is expression, wearing fashion is how you express yourself. AR will allow us to see people in the world as they wish to be seen, being able to present to the world our vision of how we see ourselves. Maybe that's a beautifully tailored outfit made of animated light, maybe that's as a 12 ft tall alien, all will be possible due to the digital layer over our world.
Mabu Yussif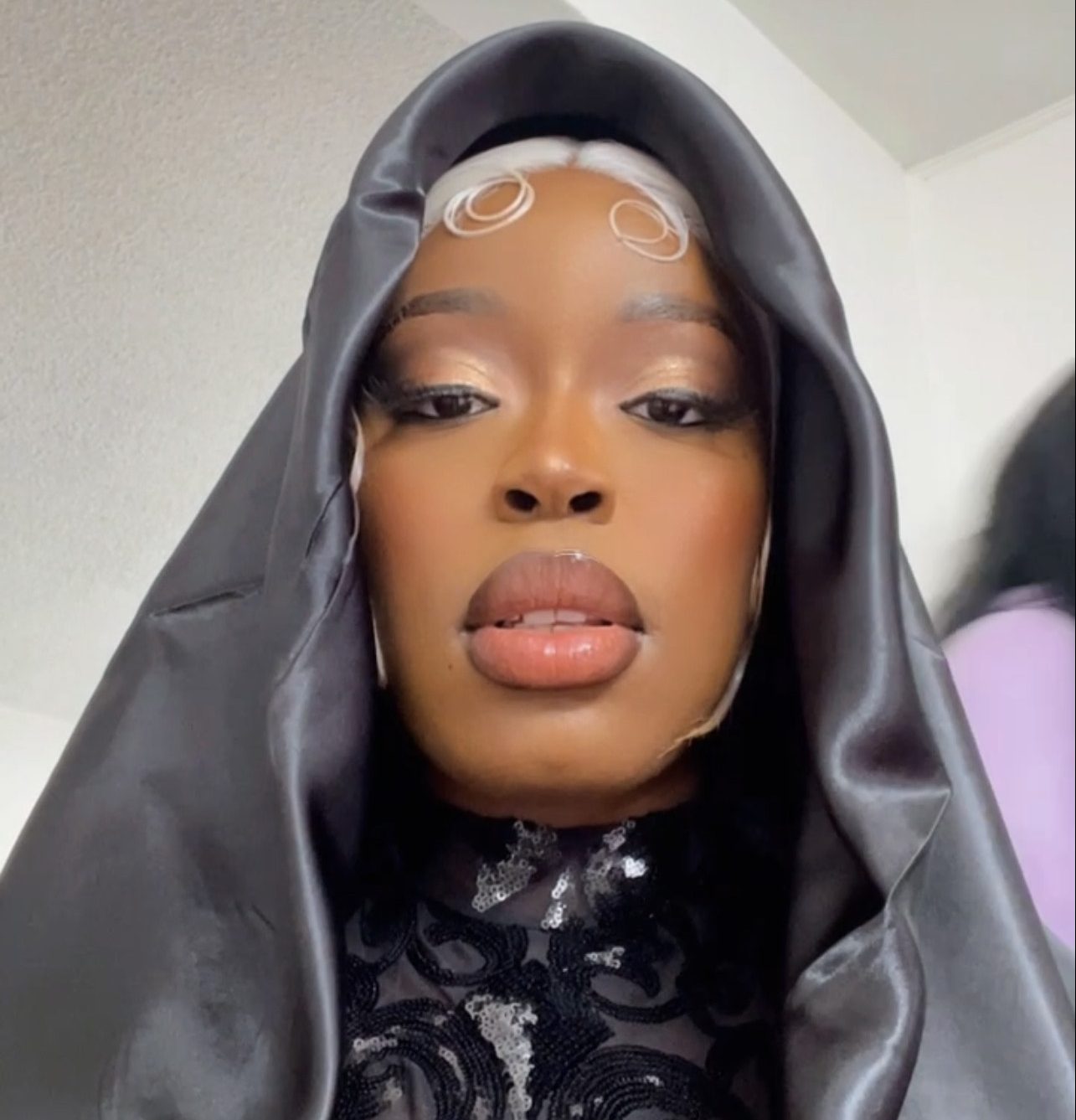 I strongly believe AR will play a significant role in the further development of digital fashion. It offers an immersive and interactive shopping experience and allows for more creative ways to design and produce fashion. AR can also help bridge the gap between the physical and digital world by allowing customers to try on virtual clothes before making a purchase or making customizations. My work showcased at previously mentioned events such as Hollywood, Milan, and NYC AI Fashion Week, serves as evidence of the growing significance of AR and digital fashion in the industry.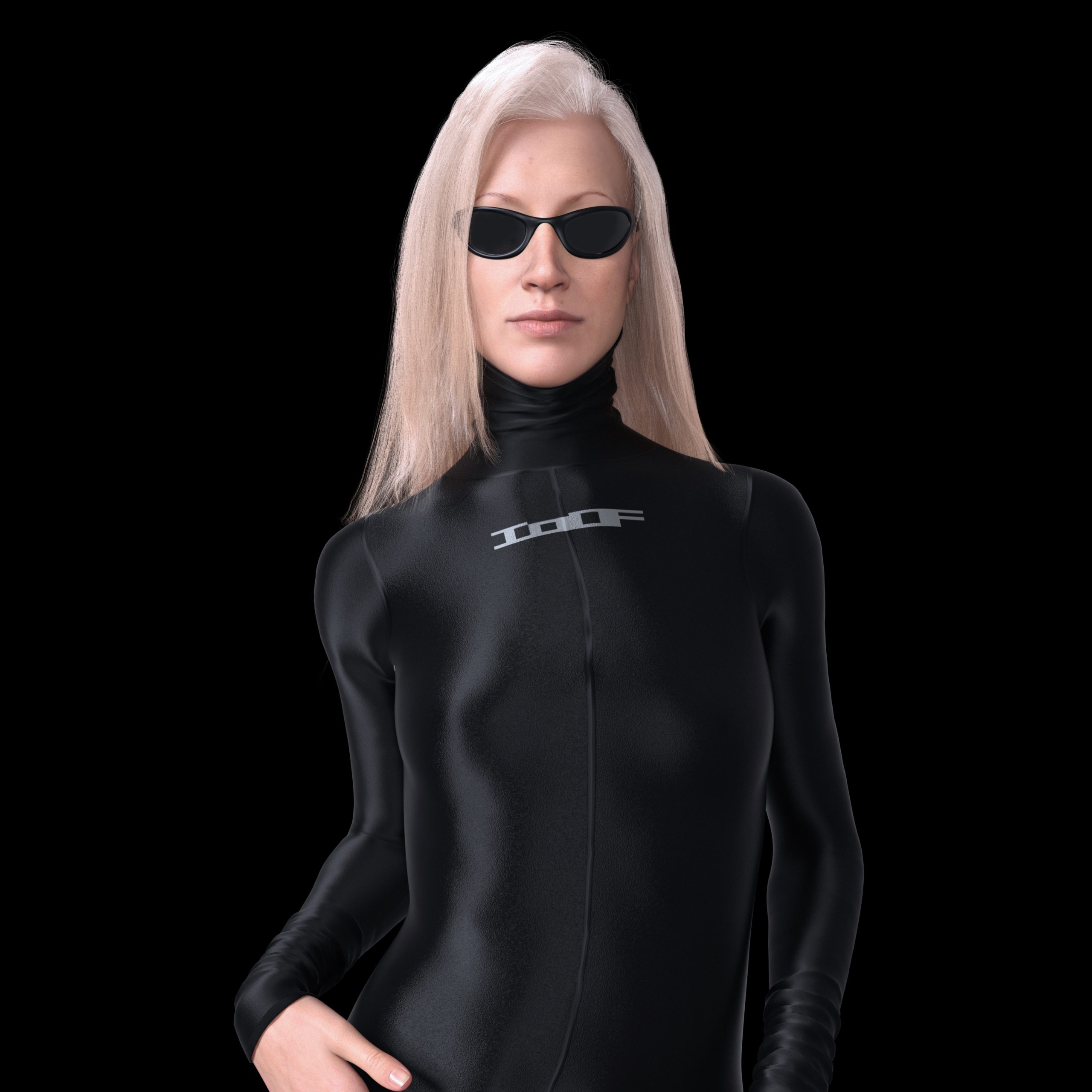 The Institute of Digital Fashion
We believe in the IRL x URL working in unison; we do not negate the physical world or physical production. That's the biggest misconception about IoDF and the digital fashion arena. We believe digital transformation benefits physical fashion production in terms of sales, retail propositions, and entering new markets. Digital fashion has, and allows for, sizable scalability – in a way that's centered on growth and sustainability.
But more specifically, AR is a perfect example of how digital trials are still in their infancy and will be one of the major areas, in the next two years, where we'll see a pivot through AI implementation. It's a really exciting proposition for digital fashion right now – we are wholeheartedly behind AR as one of the constellation points of the future of fashion.
AR enhances experiences. It creates interactivity, bringing the IRL and URL close together in a more tangible way that can be experienced and integrated into everyday life. It can be practical (virtual try-ons) but it can also be much more innovative and experimental – you can go beyond the physical and build new narratives with these fully immersive experiences.
The scope of AR fashion is far more expansive. We took our AR to the Fashion Awards 2021 as a 'world's first' with Vogue Singapore and 2022 in partnership with Vogue Italia where we dressed influential individuals and our IoDF muses on the red carpet in IoDF digital garments, creating a wider discourse on new technologies & the merge of IRL x URL working in unison.
The activation allowed users to step into a future proof Web3 moment with seamlessness. It's about making digital fashion and the wider metaverse a space where anyone can engage and understand the capabilities of tech and the many ways digital will shape our futures.

– IoDF Co-Founders, Leanne Elliott Young & Cattytay
These kinds of activities aim to aggregate change by bringing digital fashion to the public arena, to showcase how digital fashion = couture for everyone. Our world's first AR moment showcased during The Fashion Awards in 2021 (activated via Snap) was built for inclusivity: it functions so as to allow for tracking on any body type, ability, or gender.
When designing this AR garment, we thought about structure, adaptability and
creating a module garment. We work beyond the restraints of our physical world, so
you can swipe for different textures, colours and feathers. They all have physics so they can move around with your body. This is couture, it's for any body type, the fit is not grounded by design or gender/ability.

Ultimately, we're always aiming to continue a conversation on how to open up access to the metaverse, and the ever evolving construct of what it is and can be. Collectively we have the power to create the building blocks of this new arena, it holds seismic potential; for sustainability, for creatively, for authorship, but more importantly the economic growth for the creative industries and individuals, building new models to earn more and grow further. We see AR as an important part of an interoperable future that's accessible to all.

– IoDF Co-Founders, Leanne Elliott Young & Cattytay
Apart from metaverse geeks, gamers and marketing campaigns, do you think digital fashion will impact our reality in a significant way?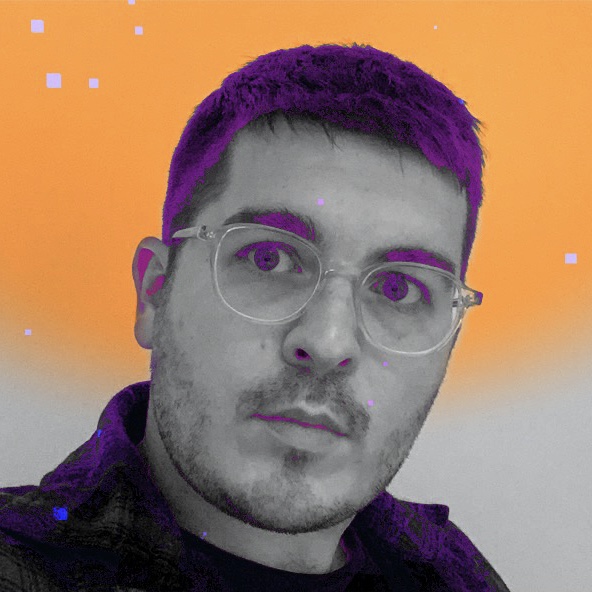 Liam O'Neill
I believe so. Once the form factors of AR wearable technology like glasses arrive and become ubiquitous, which I truly believe will happen, avatars and identity will become extremely fluid. People wear fashion to be seen and grab attention as well as to tell us about themselves. The instagram face filters people use are already an example of that, they are an expression of how they want to be viewed by others and they are a form of digital fashion. The more capabilities become available to us, the more forms of visual expression we will have and the more digital fashion will just become fashion.
PUMAxDUA
by pumachile
VHI_Concept_Store
by liamo.studio
Mabu Yussif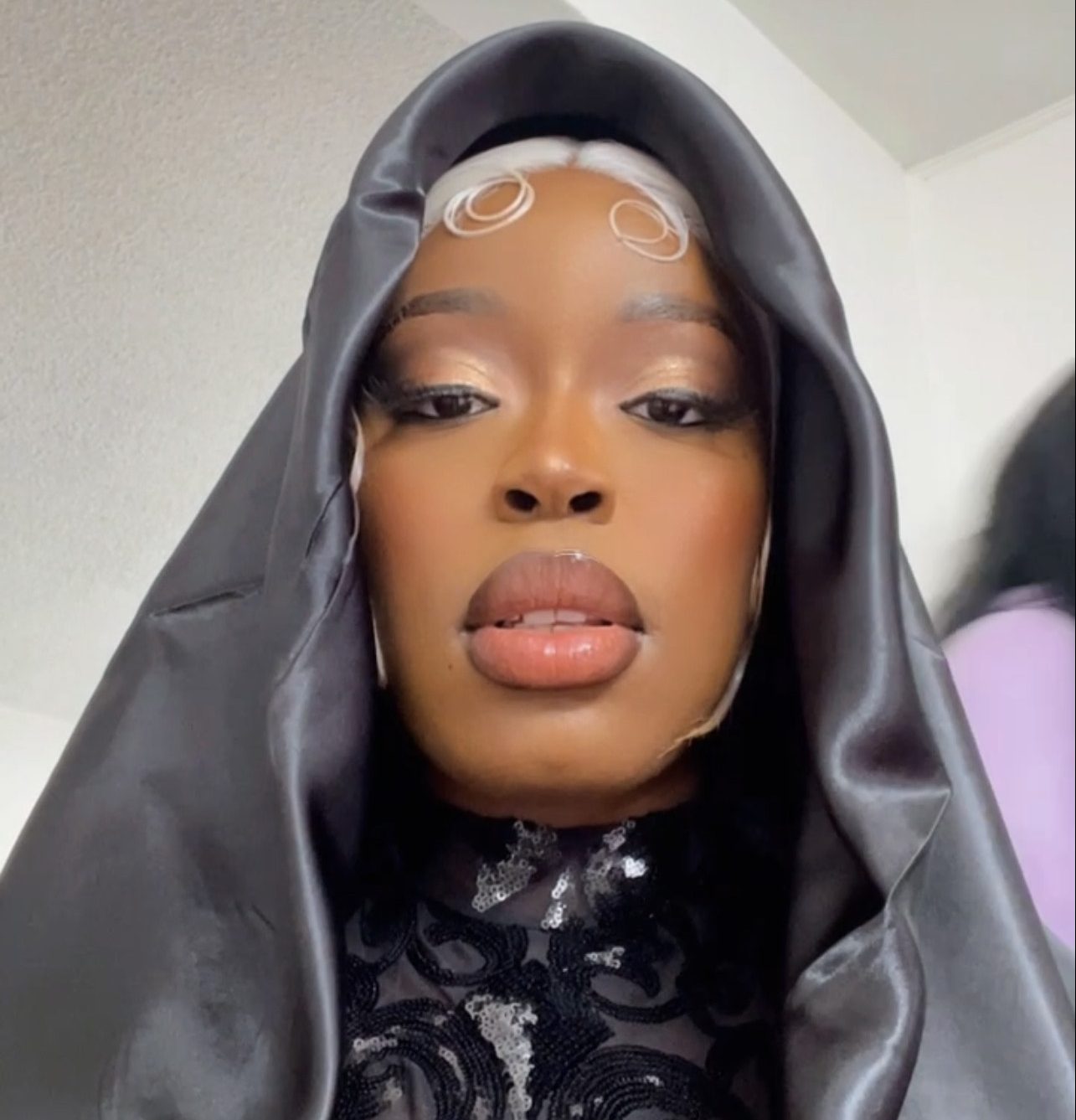 Yes, I firmly believe that digital fashion has the potential to significantly impact our reality. By translating certain aspects of digital fashion into real-life wearable textile patterns and showcasing them, we can alter the way we create and consume fashion. My work on digital fashion projects demonstrates the potential of digital fashion to make the industry more cutting-edge, as well as more sustainable through AI-generated designs and environmentally friendly production methods.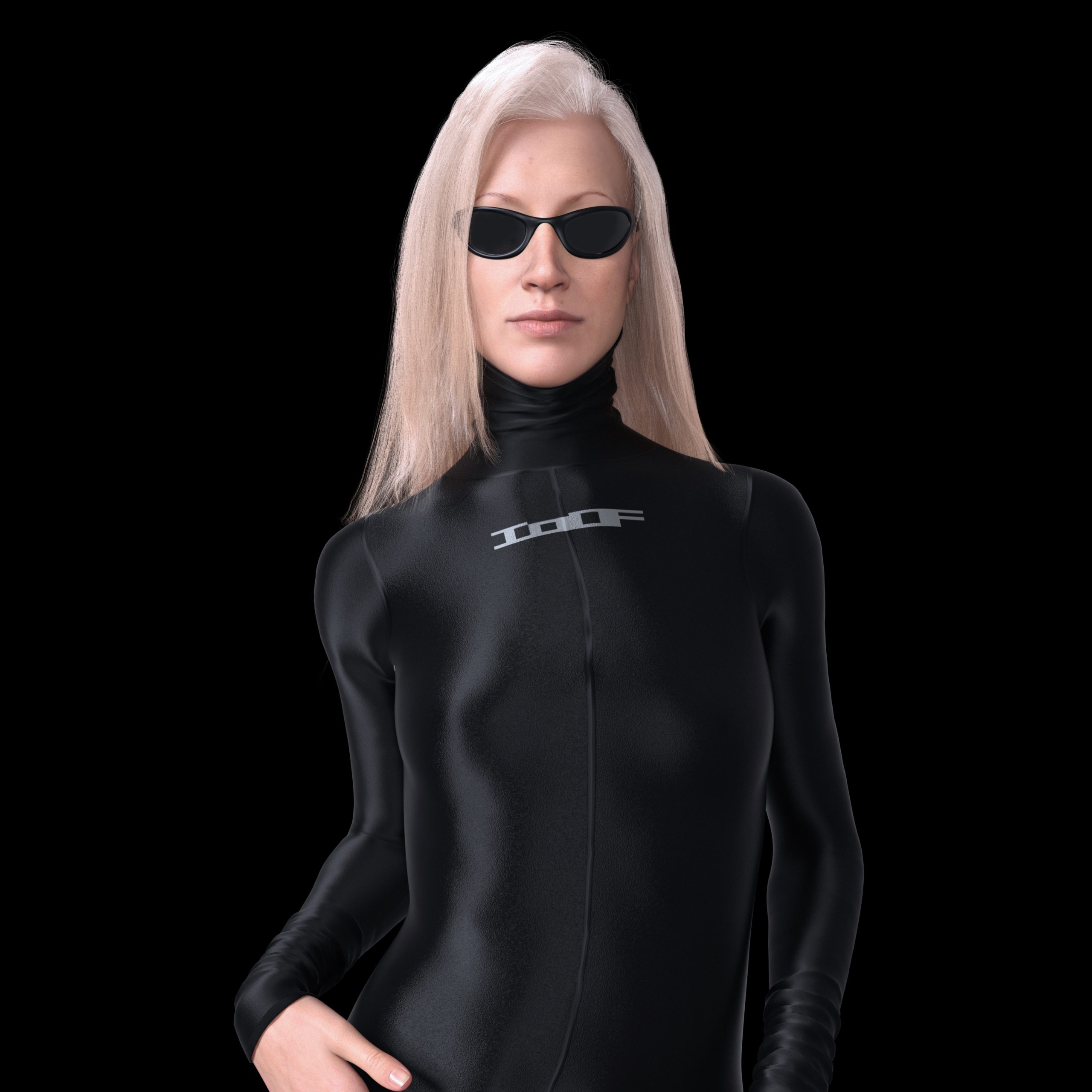 The Institute of Digital Fashion
Our aim at IoDF is to make sure it does, every one knows IODF as the community that brings digital fashion to the masses.
At NFT Paris, we launched our Emblems for Change Series, as our IoDF pillar unlocked a larger-than-life AR billboard that was first seen at London fashion week.
It echoed our foundational ethos of harnessing the powers of digital fashion to create more sustainable practices within the fashion industry. Our messaging read AT THE END OF THE WORLD DO YOU NEED MORE CLOTHES? pointing to the absurdity of our culture which constantly pushes for newness, even in the face of the climate crisis.
Moreover, compatible via your mobile camera, our AR billboard works in any landscape, allowing users to be a part of the discourse anywhere in the world, making the moment accessible to the hands and homes to consumers globally. So, this is also an integral example of how AR technologies go a long way to combat the issue of physical fashion's notorious exclusivity.
Digital fashion gives us a very real opportunity to solve the long-standing problems with physical fashion. If we ever truly want to make this industry more diverse, inclusive, more sustainable, then we need to pay attention to digital fashion – we need to collectively take notice of and embrace the solutions that digital fashion provides and roll them out at large scale.
Based on the observed trends and activity visible on the market, what do you think is the future of digital fashion?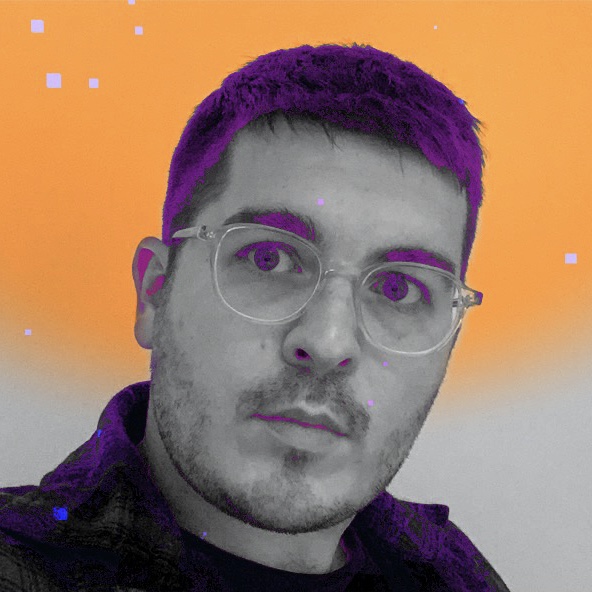 Liam O'Neill
In our current activity, we are already helping produce full collections in 3D and AR so we know it's happening right now. But I also think the peak is still quite a way off. AR try-on is already pushing physical sales, but also feeds into brands as producers of aspirational goods. Parts of the market that may not have access to these luxury products get to see how they would look when tried on. I think in the immediate future, we're going to see a lot more digital 3D models of physical goods, it really helps give a sense of the product which you just don't get from photos.
Looking further out, it's clear our online lives are becoming ever more intertwined with our offline lives, I think the boundaries of those identities are going to blur even further there. If I go shopping and buy a great jacket or pair of shoes offline, why shouldn't I have them online? In fashion, the cost to retailers should be minimal as products are designed in 3D already. Digital fashion, physical fashion, avatars and online/offline identity are all going to blur into each other and I think that's a really interesting and exciting prospect!
Mabu Yussif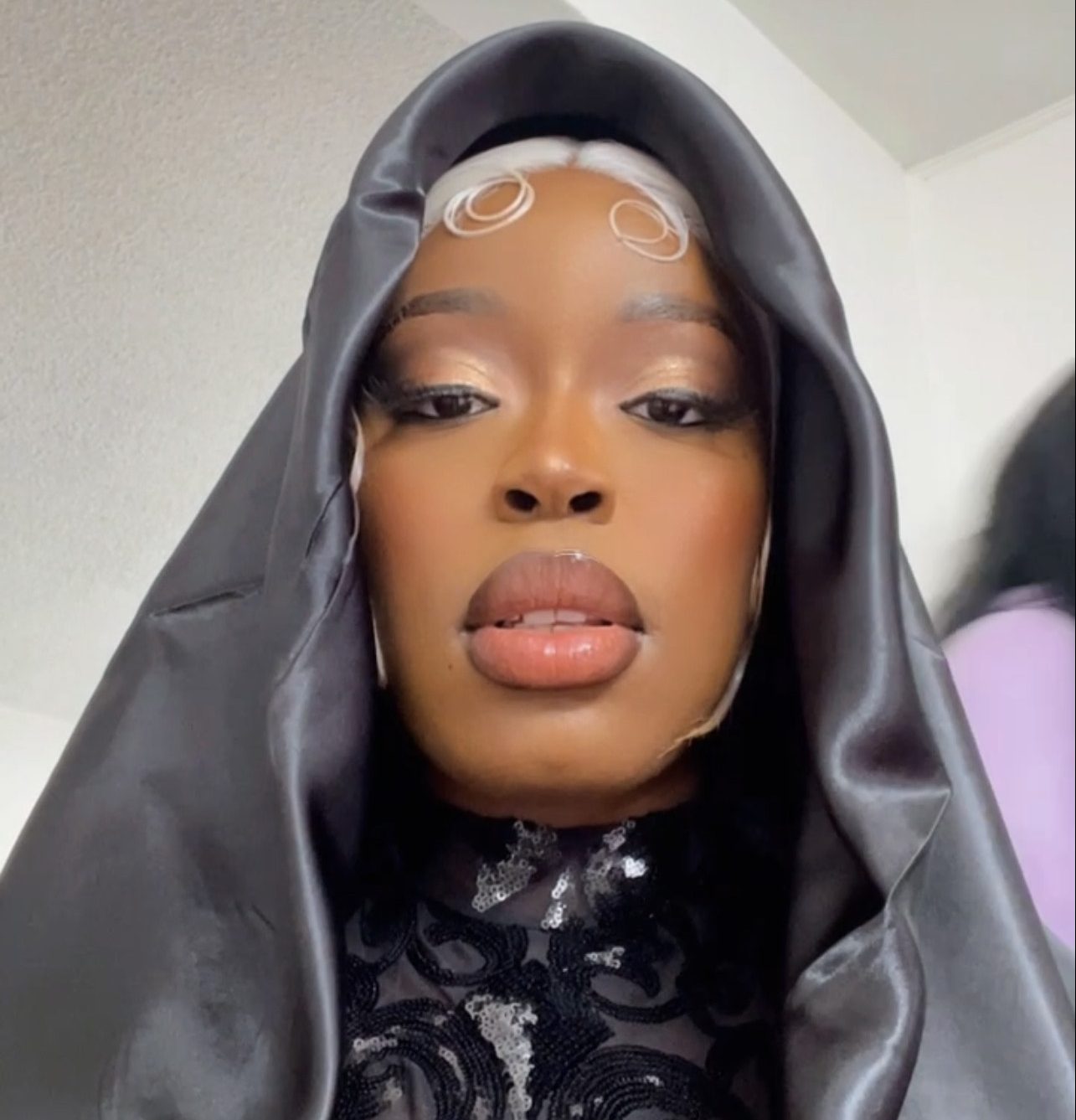 Based on observed trends and market activity, the future of digital fashion appears to be highly promising. With AI-generated design combined with XR and sustainable production methods, digital fashion has the potential to revolutionize the way we traditionally used fashion by combining different forms, such as AI and AR fashion or AR fashion in a VR space. The Metaverse will play a significant role in the future of fashion, particularly in terms of education and diversity. It will also play a big part in providing resources to people who may not have the accessibility to bring their visions to life that may have in the past required more heavy duty technical devices and allow their creativity to be noticed. The integration of digital fashion is already making waves in the industry.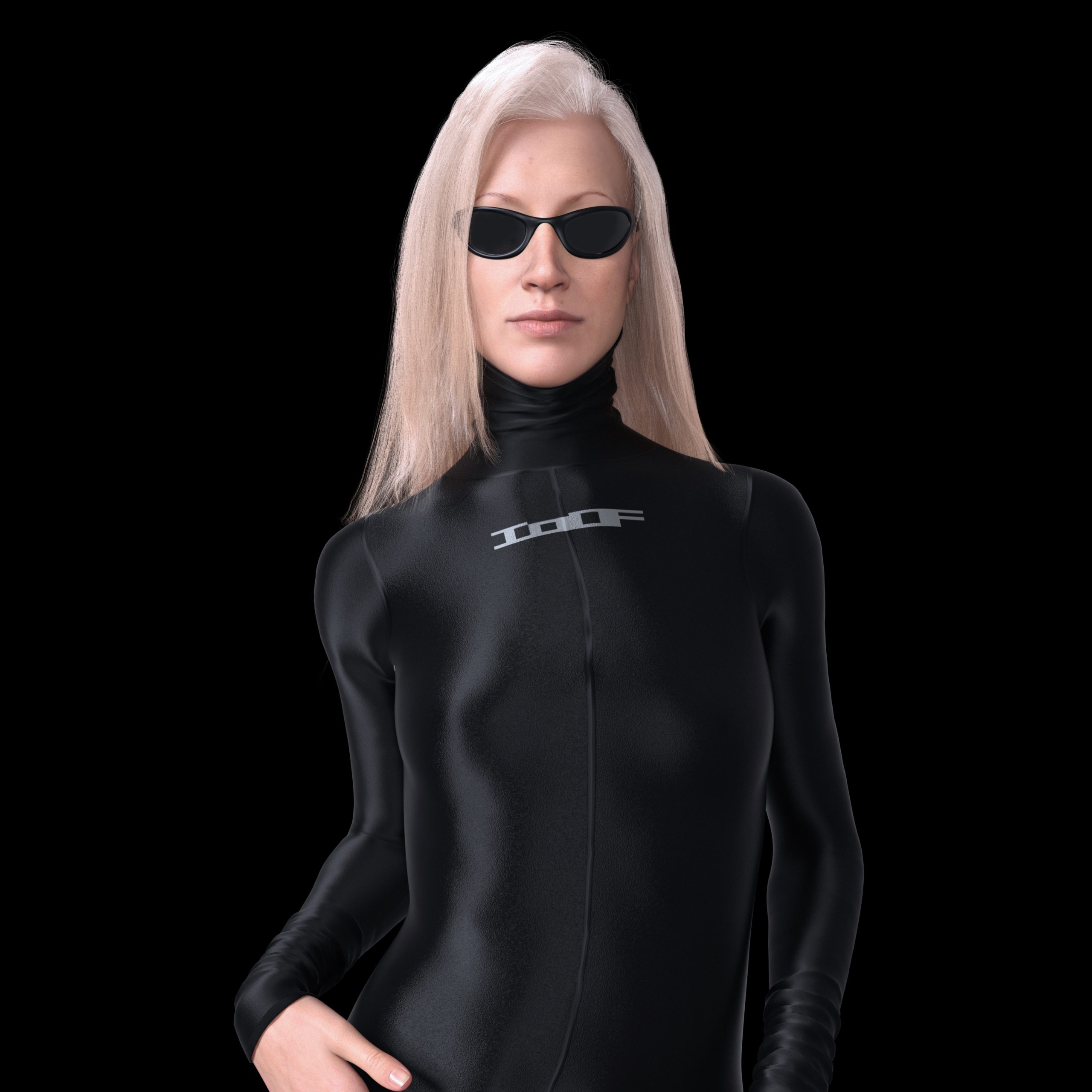 The Institute of Digital Fashion
IoDF!
Community-building is the most crucial thing in this new fashion-tech landscape. This is an aspect and ethos that is sadly largely missing from fashion, traditionally, where you have consumers and audiences but not a community in the cooperative sense, where the value and asset chain is equally shared.
IODF Billboard
by institute_digital_fashion
Every Body
by voguesingapore
The Edge of Beauty
by institute_digital_fashion
It is this kind of community-driven thinking we are embedding, and that is key moving forward. It's at the centre of foundational web3 systems – DAOs are a great example of this value being built into infrastructures. Value is attached not only to (often financial) asset values, but to an individual's stake and influence within the company that they are engaging with. As we're seeing investment democratised alongside product ownership, this is a super interesting time to be reconfiguring the relationship between brand and consumer.
We're building for, and with, the community at the very centre of what we do. It's really exciting to see so many people embracing this new conceptualisation of ownership – knowing that you're all in it together creates a much greater level of satisfaction. And for us, being more connected to our consumers and the designers we work with accentuates how rewarding our work is.
⭐️⭐️⭐️
The point is that fashion is the armor to survive the reality of everyday life – Bill Cunningham.
And what if it's not just reality, but also augmented, extended, and virtual? Then the chances of survival are even higher! 😁 All in all, it was an honor to speak with such knowledgeable guests! See you soon and can't wait for new, even more, refined digital fashion projects! 👗