TikTok Selection | April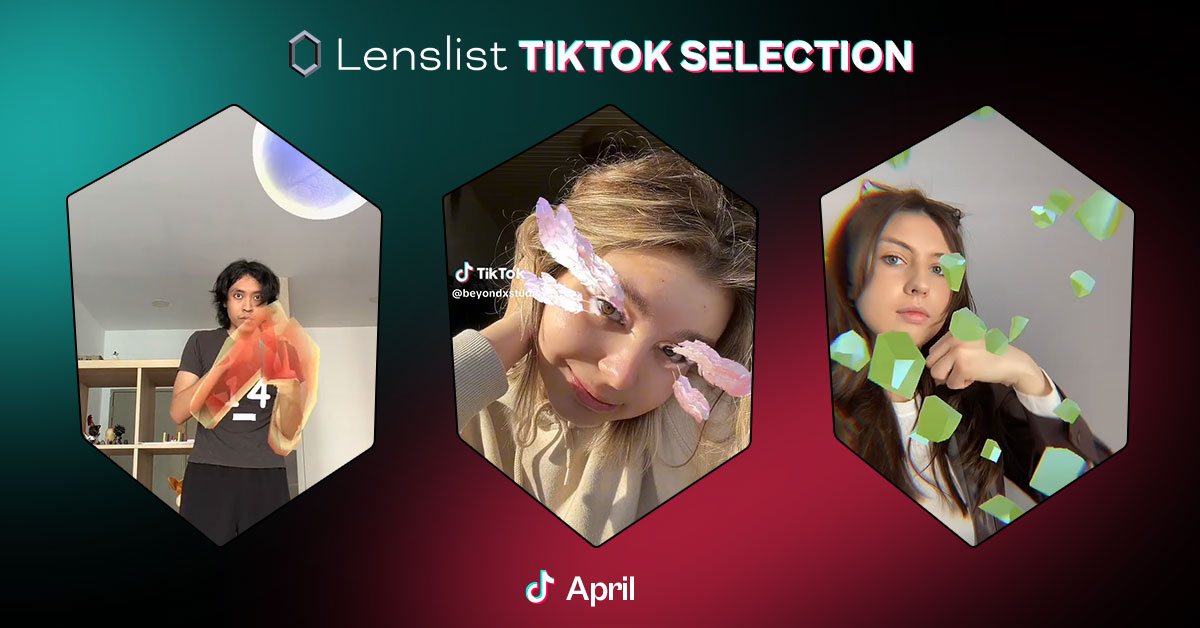 From what we saw this month, it seems that the weather getting warmer worked as a great source of inspiration for everyone! 🌞 Choosing just a few of that many amazing designs was an incredibly hard task, but we hope that you'll love them as much as we do. 💜 Here we are with another portion of wonderful AR experiences directly from the talented Creators of TikTok.
Want to ask someone if they would still love you if you were a worm? 🪱 Now you can do it with a visual effect! But that's not the only thing you can do with today's selection… 👀 Become your favorite anime character, play fun mini-games, or try on different make-up looks to find the best one for you. 💄The world of TikTok effects is open for your imagination!
⭐️⭐️⭐️
💡 Our Lenslist database includes thousands of Instagram, Snapchat and TikTok effects. Every one of them is teased by a demo video, has a direct link that opens it on mobile social apps, and is tagged depending on its style and functionalities it uses. To help you take full advantage of Lenslist, we've linked some tags related to the filters mentioned in this article. Don't hesitate to try them out!
Related tags:
Related tags:
Related tags:
Related tags:
Related tags:
Related tags:
Related tags:
⭐️⭐️⭐️
We have to say, the Creators surprised us again! 🤭 We are truly lucky to be a part of such a creative Community. 💜 But the best thing is that we know it's not all we will see in the months to come… 😉 With so many heads full of ideas we are looking forward to discovering new designs and talents on TikTok. And we hope you will accompany us on this journey! 🤩