Snapchat Lens Selection | March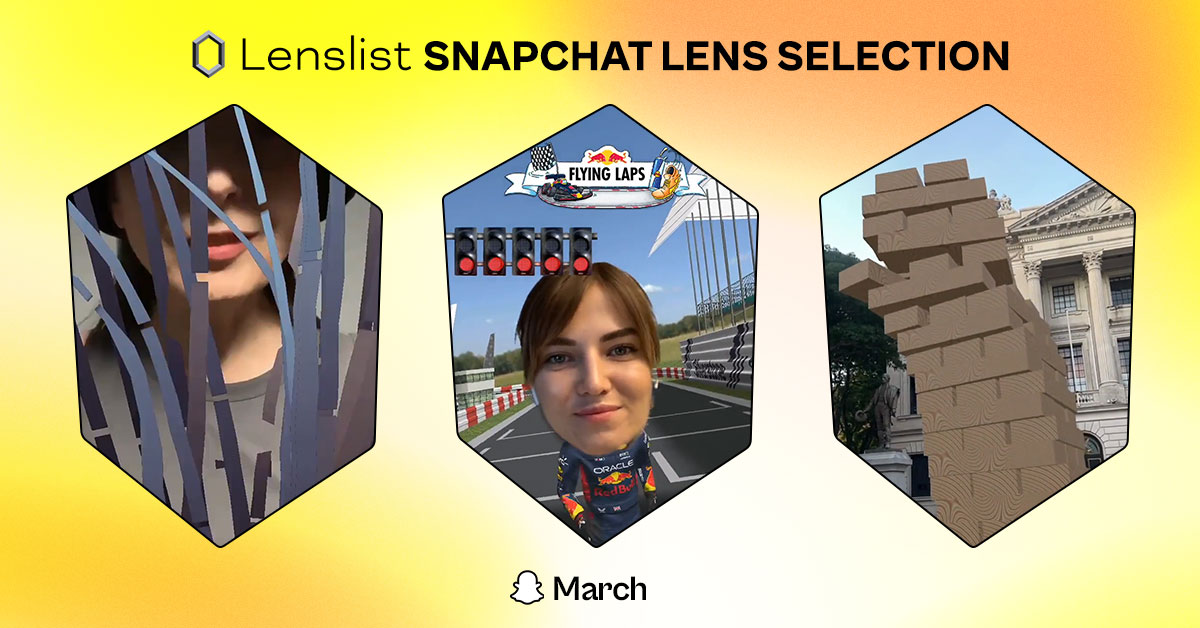 Get prepared to experience the most jaw-dropping, awe-inspiring Lenses yet! 🤪 Our March Snapchat Selection is ready and bursting with unique and breathtaking options that will take your snaps to the next level.
From jungle-inspired fashion to delicate floral designs, and sophisticated glamour from the Snapchat and Vogue collaboration. 💃🏻
Allow yourself to be fully immersed in the world of Snap! Play animated action games, interact with virtual reality literally with your own hands, or dive into the brightest colors of the popular Hindu festival – Holi. 🎨🌟 Yes, there's going to be a lot of color, fun, and spatial art! 🦋🌸
So what are you waiting for? Join us on this journey of discovery and let's get snapping together! 🙌
⭐️⭐️⭐️
💡 Our Lenslist database includes thousands of Instagram, Snapchat and TikTok effects. Every one of them is teased by a demo video, has a direct link that opens it on mobile social apps, and is tagged depending on its style and functionalities it uses. To help you take full advantage of Lenslist, we've linked some tags related to the filters mentioned in this article. Don't hesitate to try them out!
Related tags:
Related tags:
Related tags:
Related tags:
Related tags:
Related tags:
Related tags:
⭐️⭐️⭐️
We hope you enjoyed immersing yourself in this diverse Selection of incredible looks, trying on trendy pieces, and getting inspired by the outstanding ARt. We love how the imagination of talented Creators becomes a real thing and spreads around the world. 💖🎈 It was a joy to show you all these Lenses, and we can hardly wait for what's next! We're sure you feel the same, so stay tuned for more! ✨