Weekly Selection #134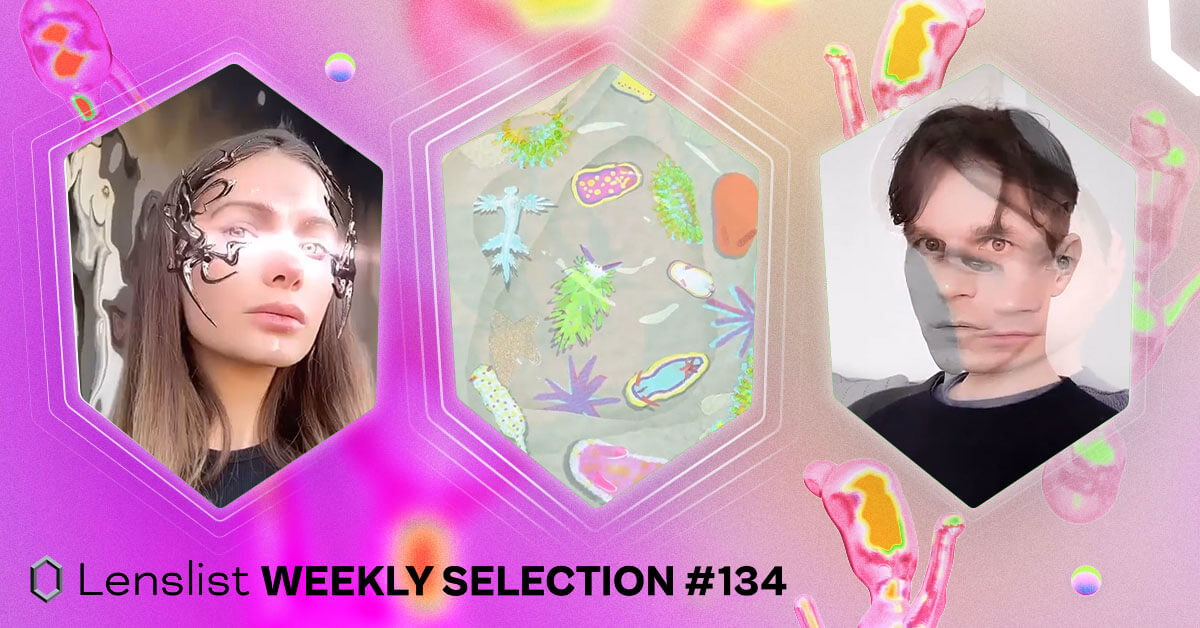 Are you excited about what awaits us in today's 134th Weekly Selection? 🚀 If you are looking for inspiration and want to fly into the creative universe, then you are in the right place!
Get lost in planetary space, see what else comic and cartoon art can be, or make ARt yourself and create your own original tattoo! 🦋🌸 Check out the predictions from fashion brands, find out the news from the world of movies, and sit back and relax under the magical starry sky… ✨ Take a journey through all the amazing designs and experiment with overlaying them on your surroundings! 🙌

💡 Our Lenslist database includes thousands of Instagram filters and Snapchat Lenses. Every one of them is teased by a demo video, has a direct link that opens it on mobile social apps, and is tagged depending on its style and functionalities it uses. To help you take full advantage of Lenslist, we've linked some tags related to the filters mentioned in this article. Don't hesitate to try them out!
A whole world has unfolded before us, full of cyber twists and extraordinARy elements in the most unpredictable colors. 🎭 It was full of inspiration and space to fly… 💫 We hope that your weekend will be no less bright and vARied. And see you next week with a new delivery of exceptional ideas! 🤪⚡️