AR Talk | Florencia Raffa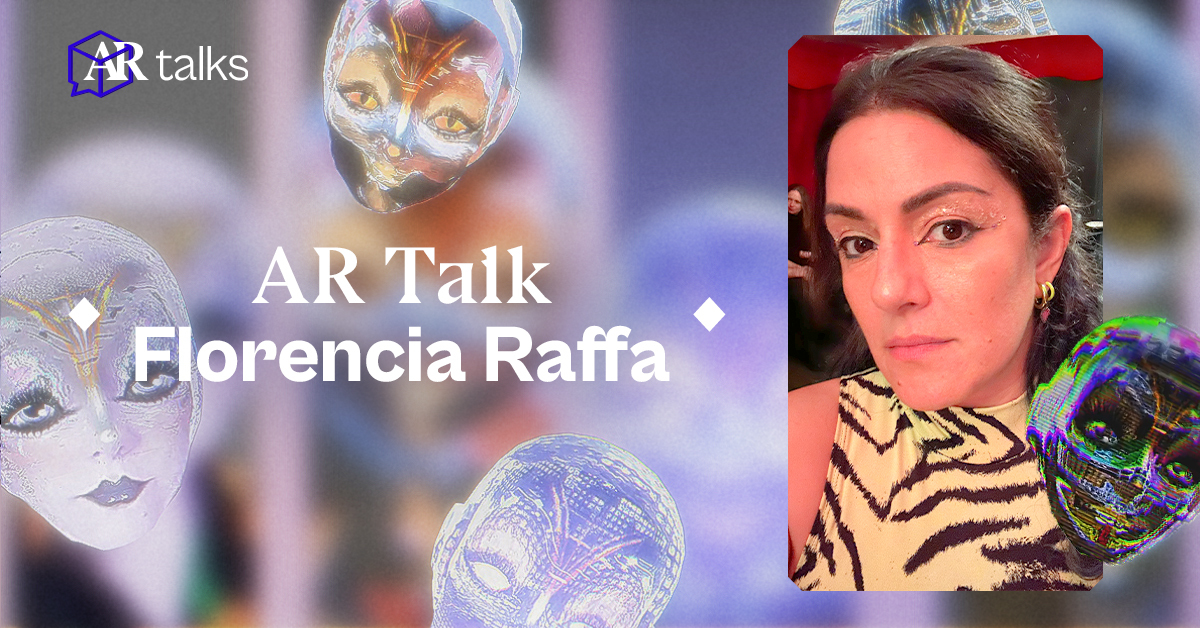 Behind every effect, there's a person with great talent and passion for Augmented Reality, and we love giving Creators the platform to share their stories! 💜 Each of them is unique, and thanks to this diversity, we get to look at the Community and the AR itself through different lenses (literally).
For this edition of our AR Talk format, we had the pleasure to invite the one and only Florencia Raffa, an AR Creator who shared with us her inspirational story, tips, and thoughts about the Augmented Reality journey. 🚀 We can easily say that connecting with Florencia was a great experience for us! 👏
And we can assure you: her amazing energy is contagious – even through the text. 💥
⭐️⭐️⭐️
We know that you are strongly connected with the Meta Spark Community, but you also have experience with other platforms. Which one of them in your opinion is the most user-friendly? Maybe you could recommend one that is best for starting one's journey with AR?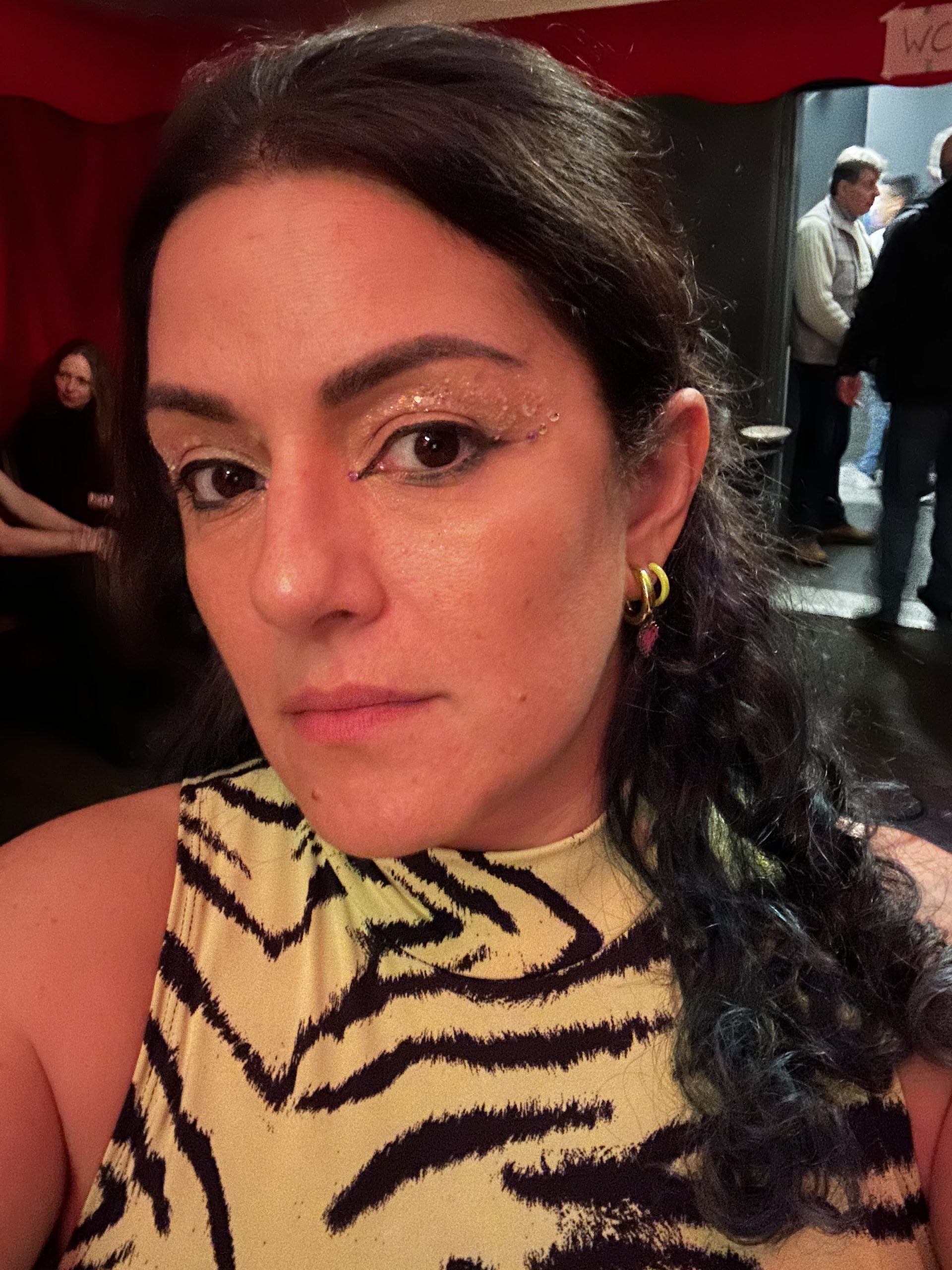 Each platform has something remarkable, but I think when starting with Spark AR always look for the other platforms to be similar. Effect House is very good in terms of face effects and for people who know how to draw, and even with body rigging with 3D files. Spark Ar has a lot of potential, because not only is the platform intuitive, but it has a lot of documentation, and if you have any doubts about something, you just have to explore a bit and you will find the result. It is one of the platforms that I use the most when creating something since it allows me to do what I want without any problem and I achieve artistically amazing things! It also has a very good handling of materials and shaders.
The fact of being able to do something without knowing anything about programming is very user-friendly on all 3 platforms. On the other hand, Lens studio is one of the platforms that I have used the most working for clients, but not so much with my own projects. It has everything well closed and if you want to use the templates, it seems to me that it can help you a lot to learn how they are made. I have done very complex things there, and it is super user-friendly – I love how you can move files from one side to the other without making much effort.I think that someone who is just starting out, can try something in one of the 3 and see how to replicate it in the other 2, because that way they will learn much easier, and they will be able to know the differences between them.
All of your filters are not only creative but also technically advanced. We are sure that reaching this level took a lot of time and effort! What would you say to the 'beginner you', knowing everything you know now? Is there something you wish you'd know before starting with AR?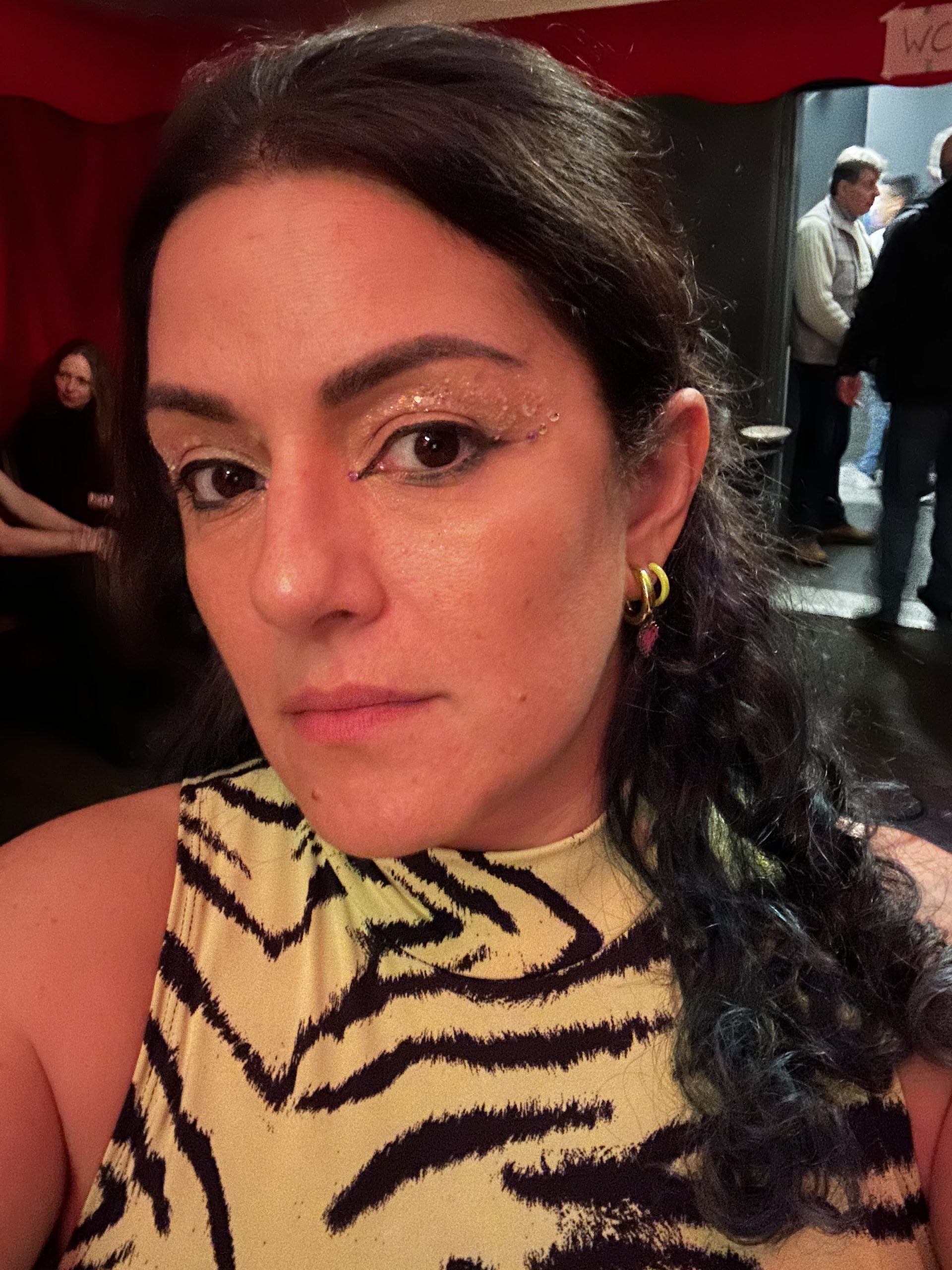 Mainly that they are not afraid to explore the platforms, that they look and observe what others in the community are doing and try to do something similar even if it doesn't turn out the same, we have people in this community who have amazing skills and amazing projects. I remember when I started, I was in love with how Wondermilk worked her makeup, how she created incredible glitters, how Elya did her characters like Puss in Boots, the Pink Panther, and Paige with her so glamours makeups and magnificent cartoons that thousands of people used so much, Manuel with the use of particles and excellent characters, Denis the shader genius! I really love what he does and Johnny who always surprises us with a great character and his wigs!
All of them taught me that there are no limits, and obviously, I never set a limit, what I do today, in 2 years will be part of the process as an artist, and I believe that you should not set limits if you have to set goals, short term, and long term and let the instinct lead them to build their own style.
You've recently visited Bangkok to meet with other Creators from the Meta Spark Community. What do you think about this event? Would you say that this kind of meet-ups should be more frequent in the AR community?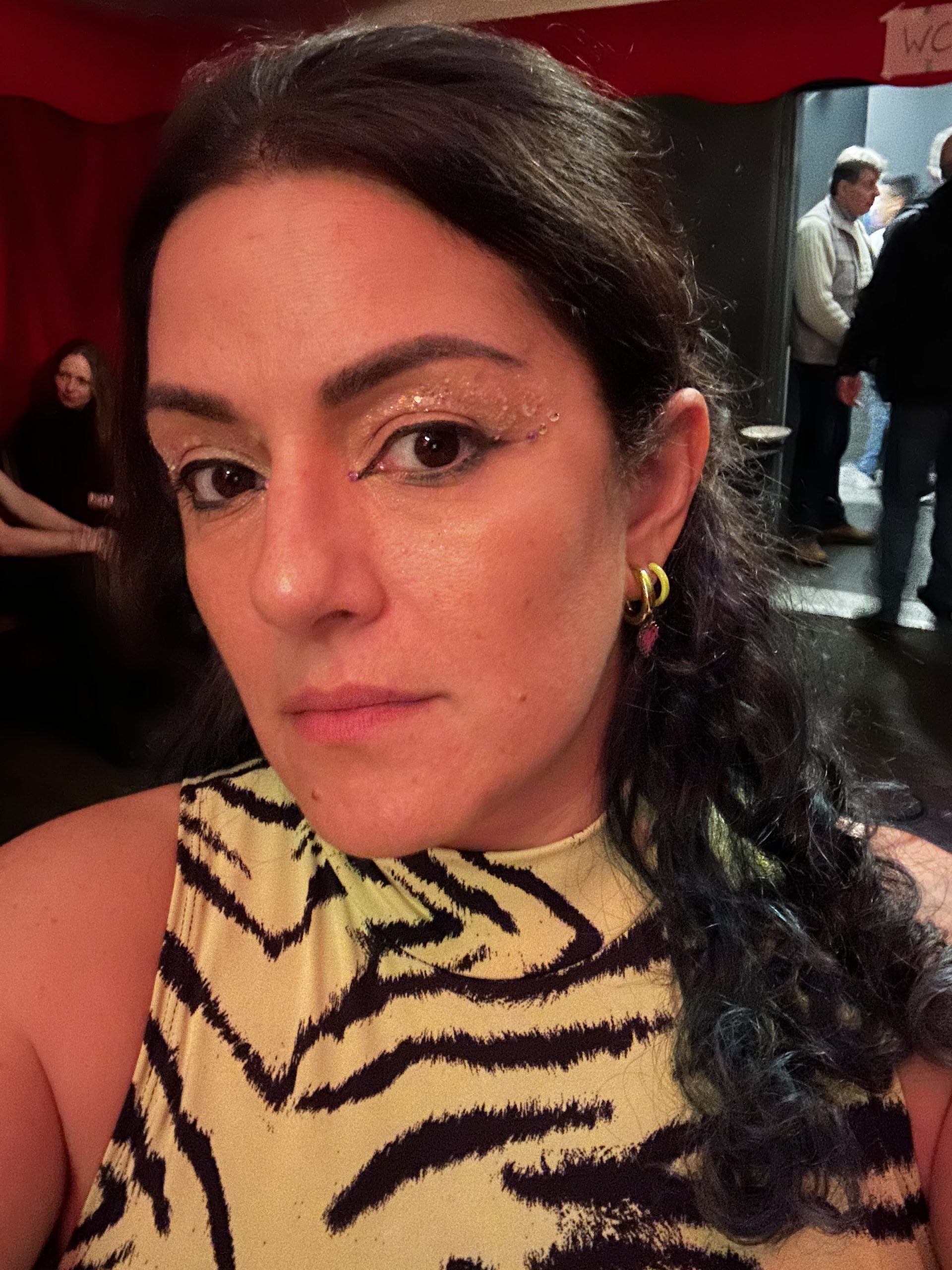 It was a beautiful experience! I felt so grateful to have been summoned and I hope that this type of event happens again. Not only because it strengthens ties within the community, but also because it mixes cultures and creators from all over the world where each person counts in a very special way. I felt so lucky to meet creators in person that I always follow their work, it was like when you meet your idol hahaha, I felt the same happiness that I felt in my childhood when I met an idol in person! It was magical! And not to mention the event! I loved the theme and as local creators from Thailand, they managed to create a connection to their culture with AR. I always dreamed to be part of something like this and I am very grateful to be able to be part of it.
How would you describe your style? Is there anything you like to create the most?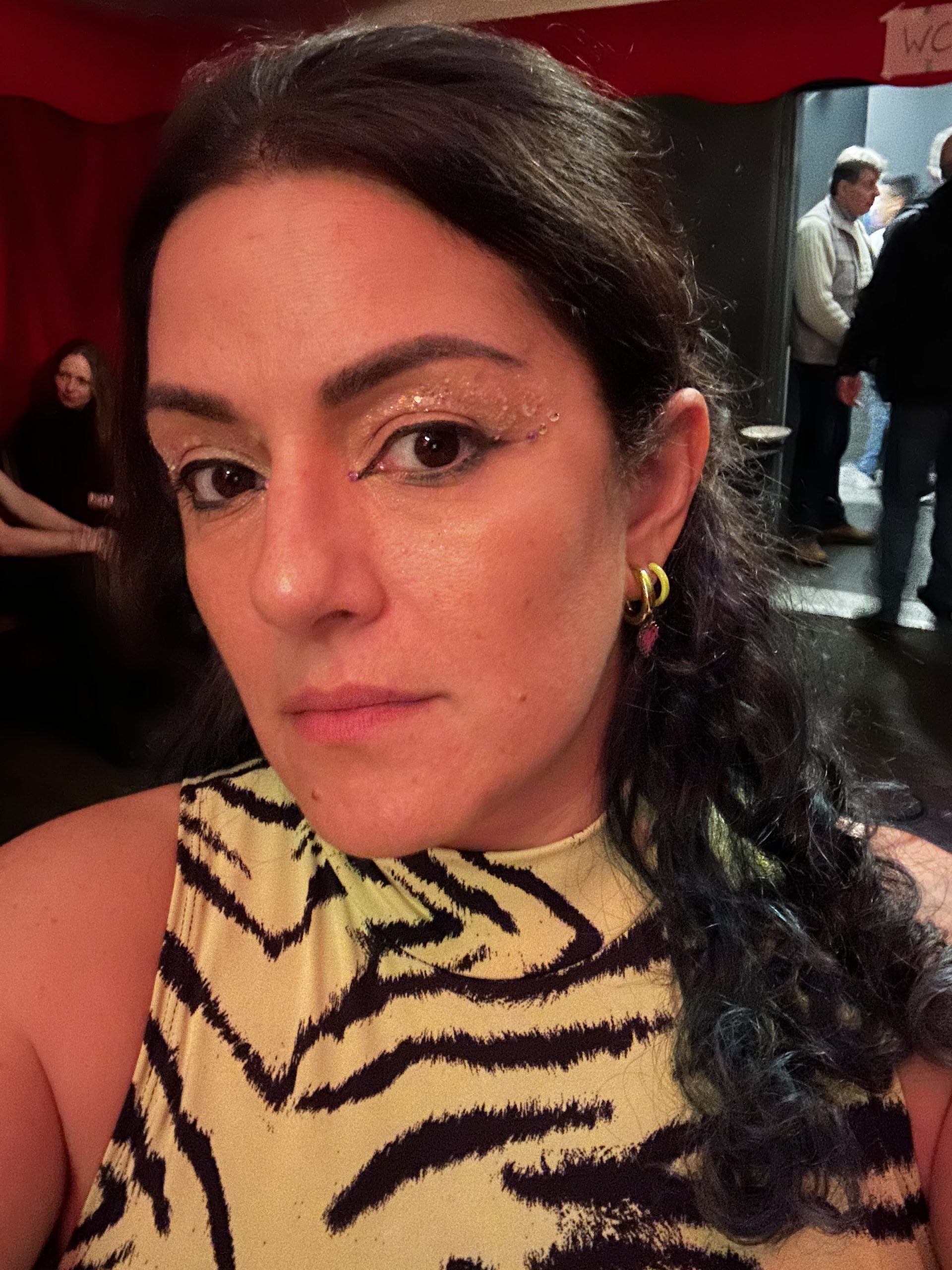 Hahaha, very good question! I think that we are all exploring to find a style, and we never end up finding it because we are always doing things that update it in some way, so in this constant investigation, we are generating new styles or rather mutating. A few months ago I created a series of Aliens, my main idea was not at all those androids that I made, but I let myself go. The idea was to make a kind of Cartoon baby style, which had a bald head. When I started trying different things, I remember showing it to Denis and he told me that they looked like Aliens, and I liked it and I continued on that side. Sometimes I start ideas that I transform along the way, sometimes without having a plan I create different things that end up in something I never thought of and I love that.
If I had to choose what I like to create the most, I think of characters and everything that lets me explore my style and new styles that I haven't done yet. Now, for example, I'm thinking of a series of target tracking with clothes, which isn't anything I've done before, hehe, but who says no? I don't want to tie myself to a single style.
We would love to ask you about the Alien Effect collection. It's really amazing! Could you tell us a bit about the creative process – where did you get the inspiration from, and what tools did you use? It's interesting that instead of designing one effect, you create multiple versions of the same one project. Could you tell us about that?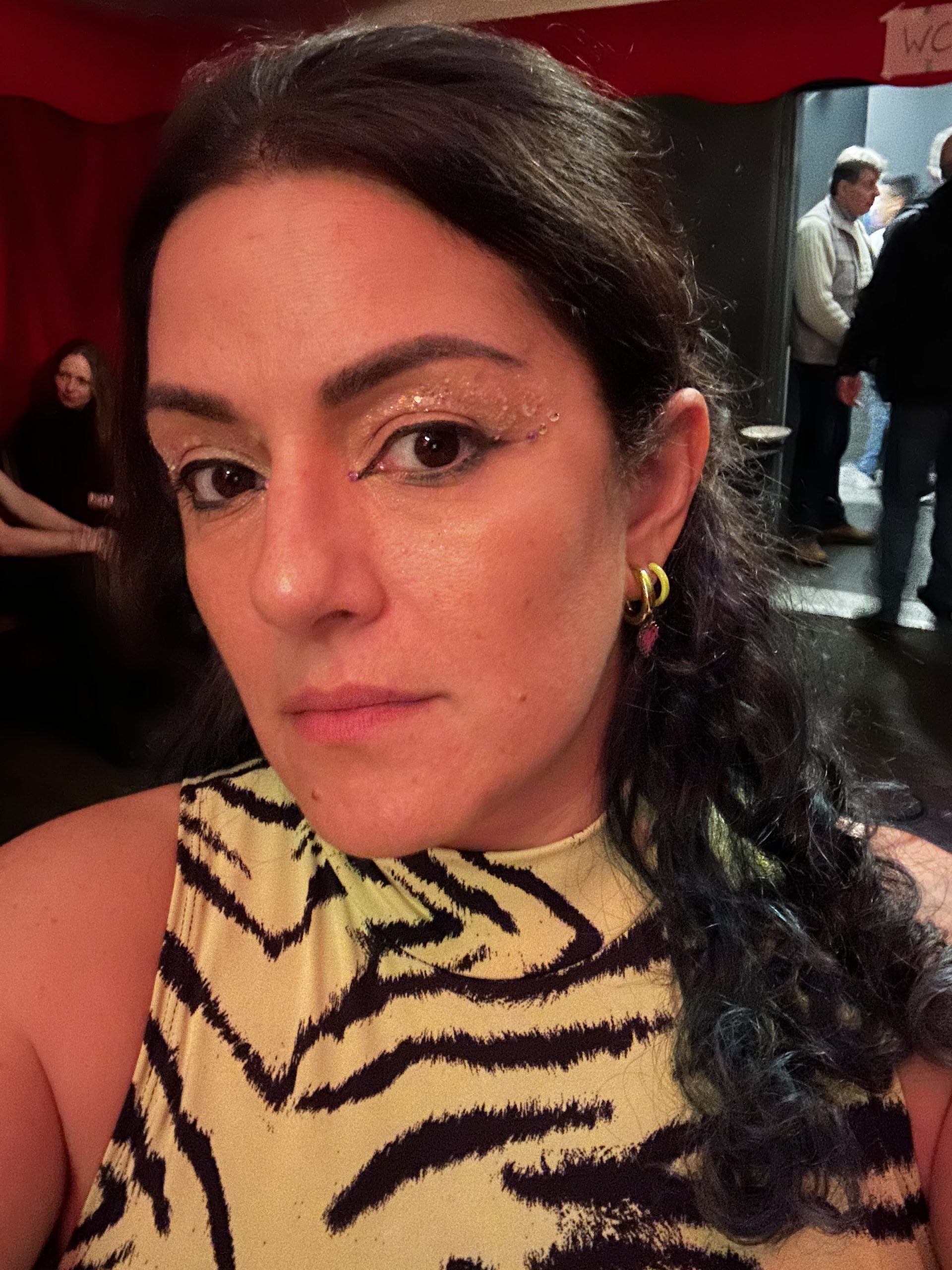 Creating an alien went unintentionally. On the plane to Bangkok. As I mentioned before, I had a series of ideas to make a kind of baby, bald, with a very naive style but at the same time somewhat futuristic, aftrer Denis suggested that it looks like an alien I liked the idea and said, why not? So I changed course and kept exploring.
I started the idea of making collections some time ago when I made the collection of cities in the head because I not only believe that the effects are for people to use, but that they are a new way of making art, where you involve the people inside your art. so I always like to think about collections.
But back to the collection of aliens. I started making the cartoon character and since it turned out to be so alien, I changed its skin color to violet and started playing with the environments so that its skin shines differently since I liked the result I saved it as Alien 1 hahaha obviously in this collection I have approximately 30 aliens but I didn't like all of them and I only left the ones that seemed best to me. What they all have in common is a drawing on the forehead so they all have that in common and have a union.
I was testing, and playing with the environments and patches and I ended up choosing 12 of all the tests that I was doing. While I was doing them I was thinking about what planet they lived on hahaha
I think what stands out the most about this is being able to experiment and that what you are creating gives you new tools and a way to show what you are imagining.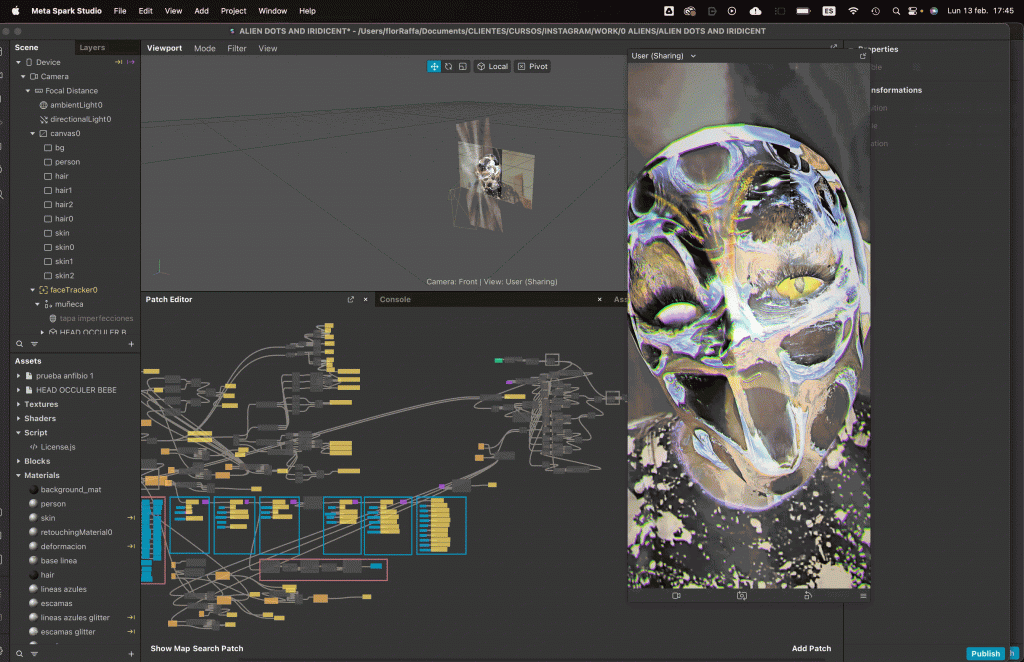 You're always taking part in our AR challenges. Does it work as an inspiration for you? In which challenge you had the most fun with creating the effect?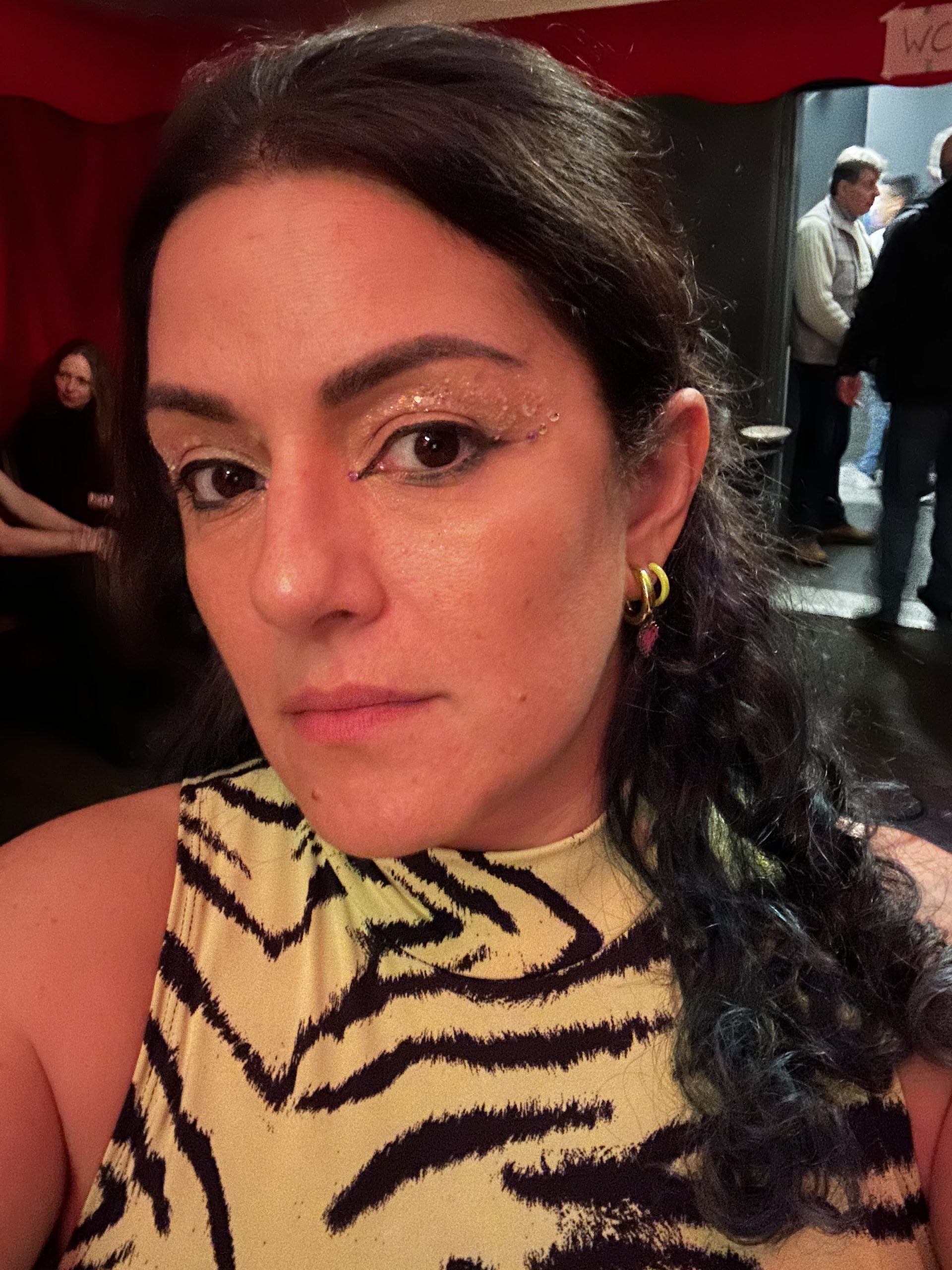 I think it's a good way to create effects because sometimes you're inspired or you have ideas that you can't implement because you're working for a client, or you're with other projects and the challenges give you that space to try things, and the fact of being able to improve them, beyond winning the competition or aspiring to win it, gives you the chance to try things that you had in mind. The challenge that I like the most is Christmas, I think it's a magical time and that's what the effects are about, hehe, doing magical things!
We would also like to ask you about the Helping Filters you showed on your Instagram. Could you tell us a bit more about those initiatives? What inspired you, and what does the process of helping through filters look like?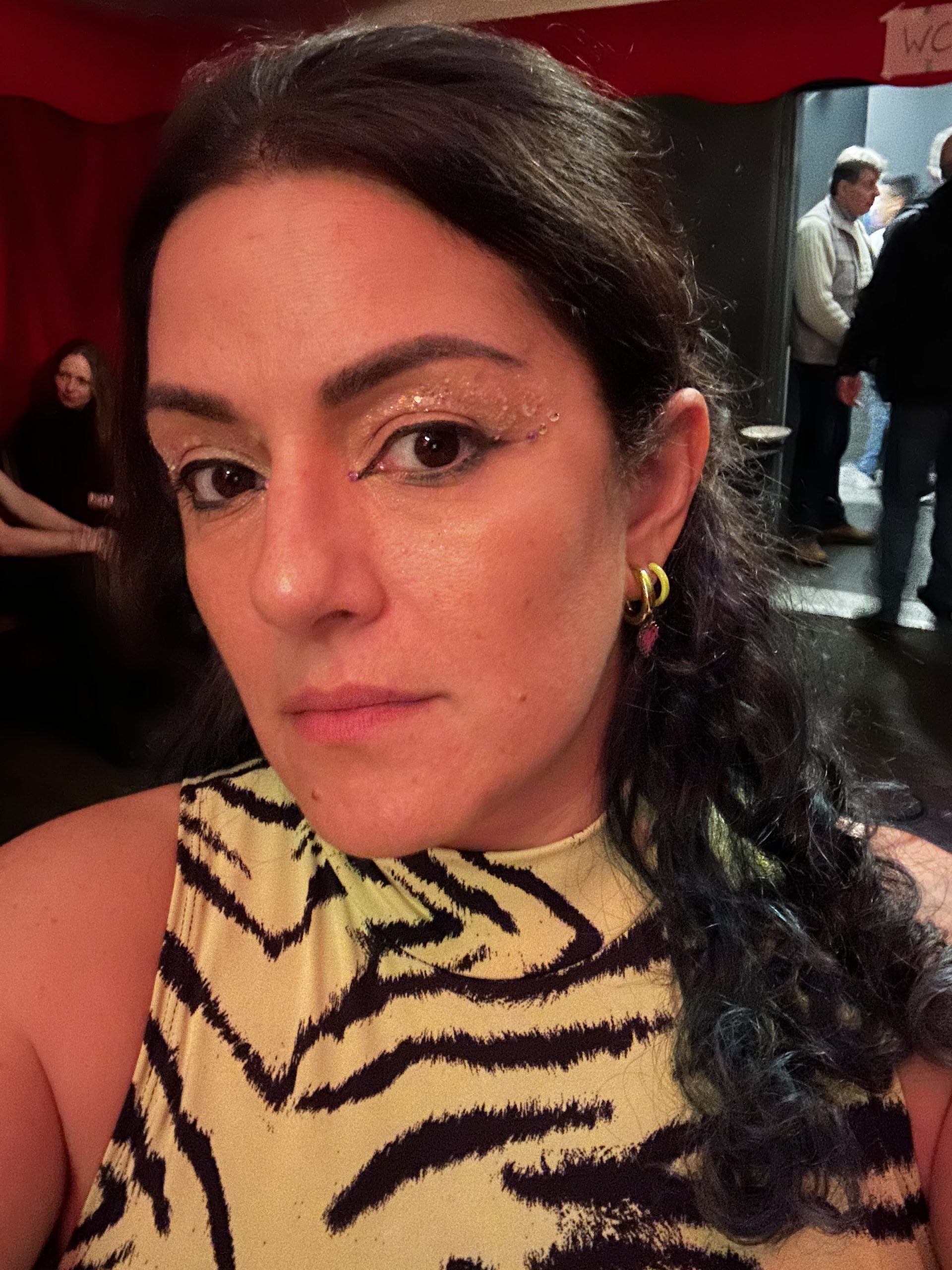 When I started creating effects, I had started chemotherapy for the disease that I had, breast cancer. The pandemic had just started and I had lost my job. Everything happened at the same time, and I felt that I had to reverse such a dramatic situation and make it positive. I said there because instead of hiding the bald spot from chemo, it is not part of characters with augmented reality.
I had seen some things from Tokkyto, which is a benchmark from Argentina, and I had proposed to do something positive with what was happening to me. There I began to do the effects with art in my head and over time I realized that it had helped me a lot. It seems like something out of a movie, but in my last chemotherapy session, James Oringo told me that one of the children he helps fulfill their dreams was a Star Wars fan and wanted to use my Chewbacca filter in his video, He ask permission to use it, and I told him that obviously, and I could help him and if he needed help, he can ask me. And at the same time I began to help him with many effects, fulfilling children's dreams where, for example, they wanted to be part of the game or wanted his superhero to defeat cancer. I really felt identified and I did it with great pleasure! James is a great person who I admire so much and I love how he is growing! I think that at some point all the creators could participate and help him fulfill his dreams!
Which effect was the hardest for you to create? How did you overcome the struggles?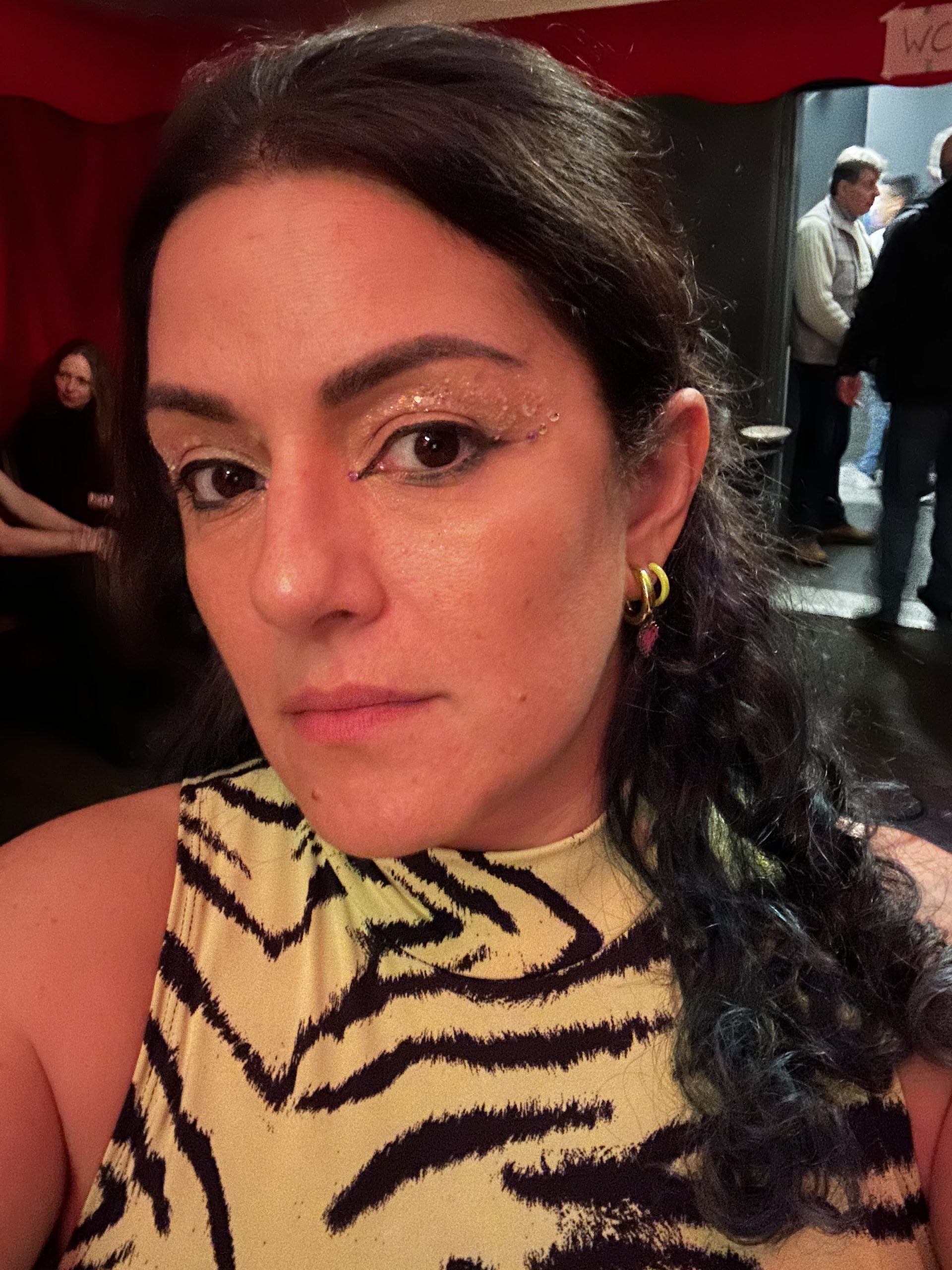 Of my effects? I think the one that cost me was Gollum, because he had never done a bald head and I didn't know how to do it, and I kept trying and trying until I could do it! Many times I make effects that I never publish because I end up making them as a base for other effects. For example, now I'm looking for a way for the face to have a bounce on the cheeks, but without having a goal, I just want it to be as real as possible, and in that research, I'm making foundations, which I can then use with other effects.
Where do you seek inspiration for effects? We can imagine that with so many creative designs it takes a lot of effort. Is there something you like to do to unwind, or you don't have a problem with it?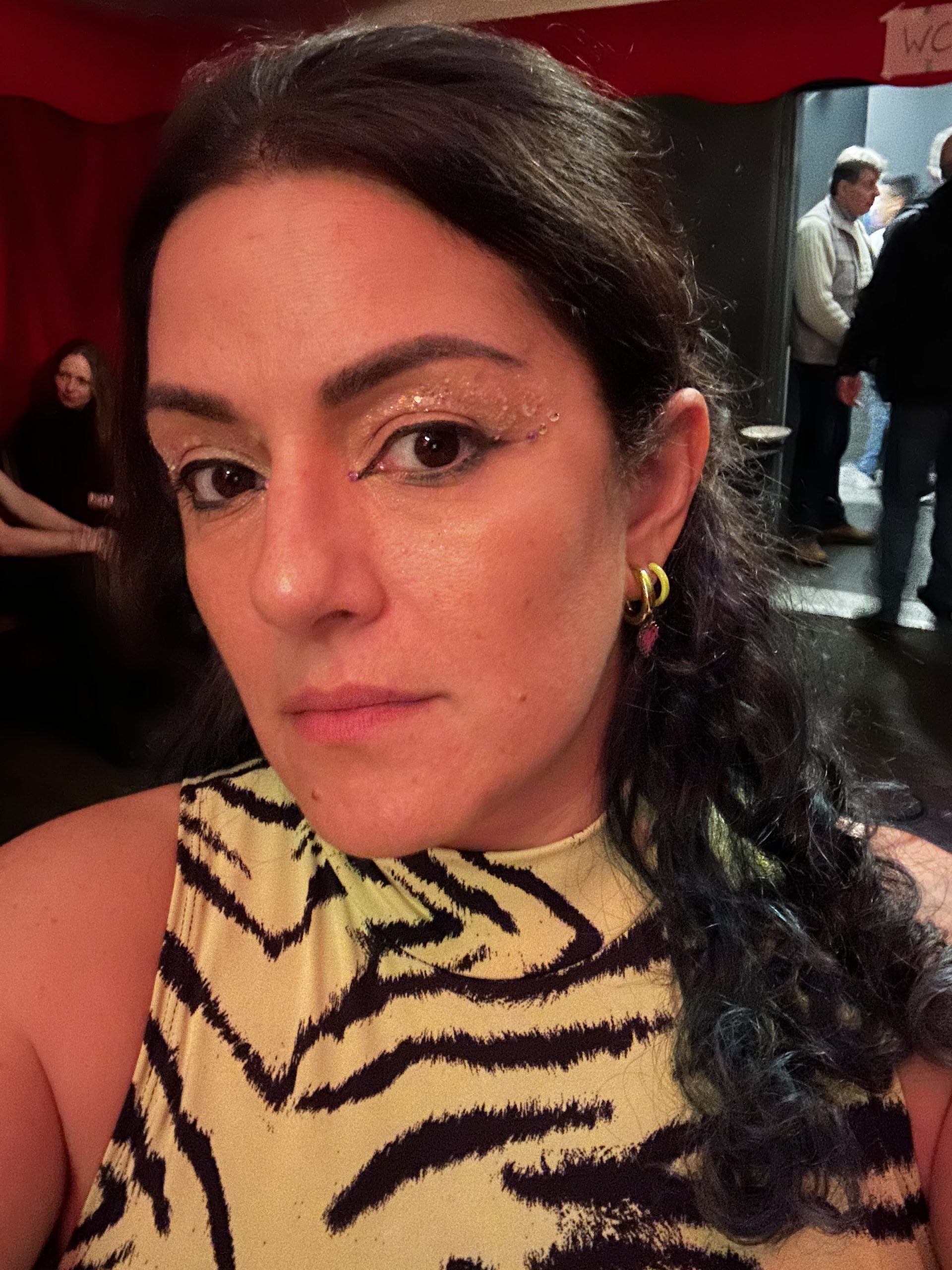 Sometimes the inspiration is in front of your eyes, it has never happened to them as children to see a riot of clothes in their room and imagine a bug?, well something like that happens to me regularly, not only with riots of clothes but with people that I see on the streets, imagined with characters, or situations that you made day by day I thought with different situations.
Obviously, it's not just the only thing that inspires me! I look for many artistic references, I see a lot on Pinterest, and also many of my dreams that I`d tried to come to life with AR. It also happens to me a lot that I love to mix opposites, like for example the combination of a concrete sky and buildings made of clouds hehehe
I really like skating, I learned ice skating when I was 37 years old and sometimes when I go skating I relax and ideas come up when you're relaxed. If something doesn't work out for me, or I don't feel like I'm inspired, I'll go skating, clear my mind and then the ideas come up again, sometimes to create, you have to get away from the computer to come back clear.
⭐️⭐️⭐️
We would like to thank Florencia for joining us, and sharing all details of her work. 👏❤️ We appreciate giving us the opportunity to get to know you better, and we hope to see more of your AR designs!
We hope that all of you enjoyed this edition of AR Talk, and can't wait for more! Don't worry, we have many more amazing interviews to come… 😉 Make sure to stay tuned for all of the news, stories, and tips directly from Creators, who never fail to excite us with their work.
After all, a little bit of shared inspiration never hurt anyone, right? 🥰