Weekly Selection #133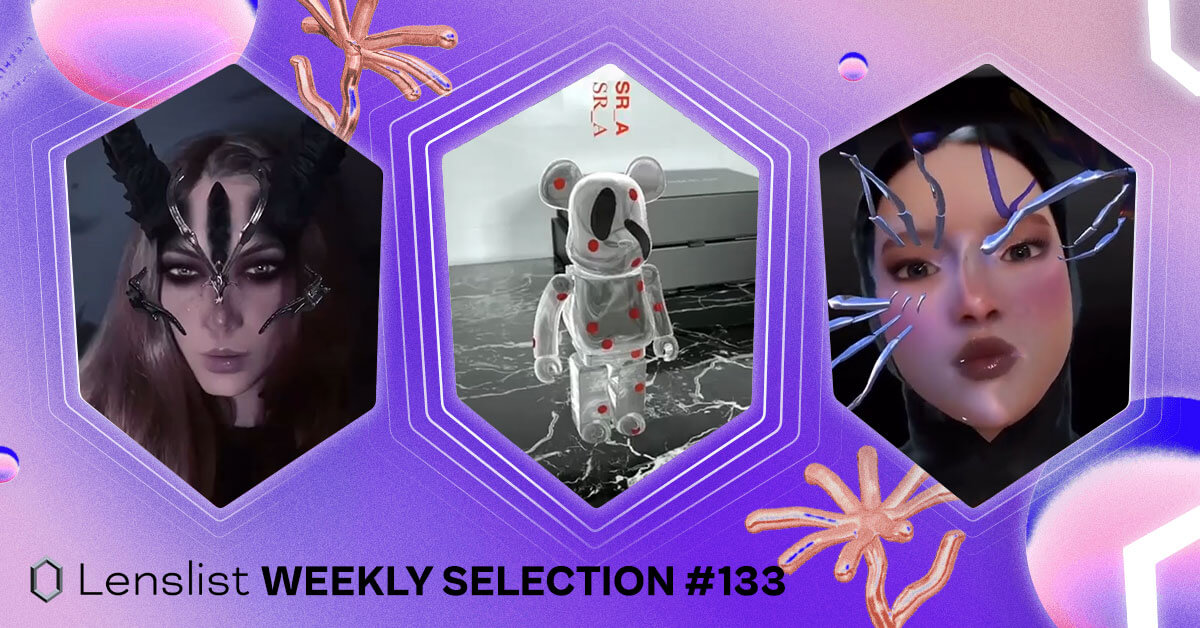 Our today's Weekly Selection just blooms! 🌸💛 Imagine yourself as a creator and magician and literally conjure the beauty ARound you!
All this will come true: painting yourself and your surroundings with fluorescent colors and adding new technologically-designed elements, trying on the most daring digital styles, traveling through the world of modern architecture, and literally making your reality flower! 🦋✨🌷 This is something you have never seen before… Besides fulfilling your aesthetic needs, we also have some entertainment! You can engage in creating a music album cover or just make happy your inner child by playing tic-tac-toe! Are you game?! 👾
Find the signature designs that will complete you and are authentic to your exceptional mood!
💡 Our Lenslist database includes thousands of Instagram filters and Snapchat Lenses. Every one of them is teased by a demo video, has a direct link that opens it on mobile social apps, and is tagged depending on its style and functionalities it uses. To help you take full advantage of Lenslist, we've linked some tags related to the filters mentioned in this article. Don't hesitate to try them out!
Related tags:
Related tags:
Related tags:
Related tags:
Related tags:
Related tags:
Related tags:
Did you enjoy the Selection, bursting with spring freshness, to the fullest?! Of course, you did! 🎈 It was hard not to feel it. 💫🪷 Especially mesmerizing and fantastic digital tricks of brands and Creators made us believe in the reality of Augmented Reality. 😁
Now all we want to do is send you lots of love… 💕 And get ready for even more excitement in the neAR future!