Lenslist x Meta Spark: Showcase Your Culture Inspiration #2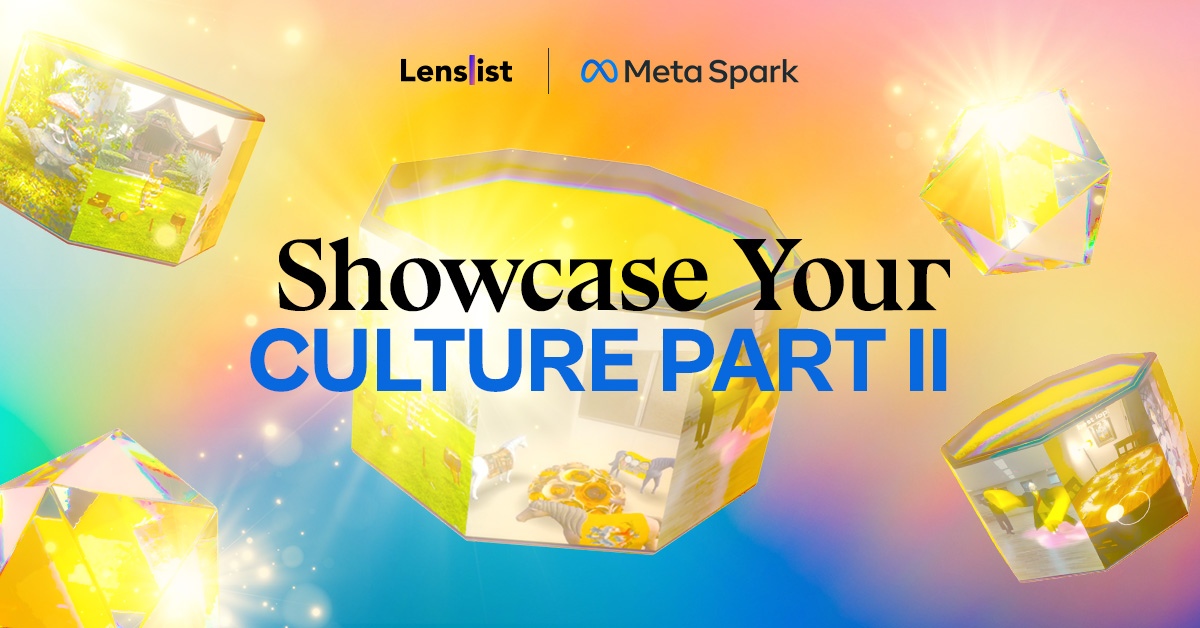 Culture is formed in various spheres of our lives and it truly is up to the individual – whether it's found in dance, tradition, music, symbols, passion, hobbies or history. 🕰️ Together with Meta Spark, we believe that different cultures should be explored, so that as a community we can connect better. 🤝 And that's why our Showcase Your Culture Hackathon came to life!
As a short reminder, this time for our Hackathon, your projects should revolve around the theme of culture – which can be defined in multiple ways, from places through objects to memories. We'd like you to capture it all in an engaging, interactive way, such as through filters encouraging play, connectedness, with features like 3D models, World AR, rear-view camera or plane tracking. 🌍
Try out our selection of inspirational Effects, which prove that culture is everywhere. ✨ Go and explore forests, play your favorite sports, dance with traditional characters, admire floating sculptures or follow cute creatures deep in nature. 🍀
Nora
by holowisp_thailand
bₒᵤₙcy✿ꜱᴄᴜʟᴘᴛᴜʀᴇ.:。.
by annehorel
Glad we could share this inspirational article with you and let you explore a bit of different cultures. 🌅 We hope you will find something worth sharing and amaze us with your submissions. 💛 We're waiting until the 28th of November – the prize is extra luscious… we'll award the Community with $50,000! And what's more, the Winners will be featured in our virtual gallery. 😏 Can't wait to see your submissions!