Lenslist x Meta Spark: Showcase Your Culture Inspiration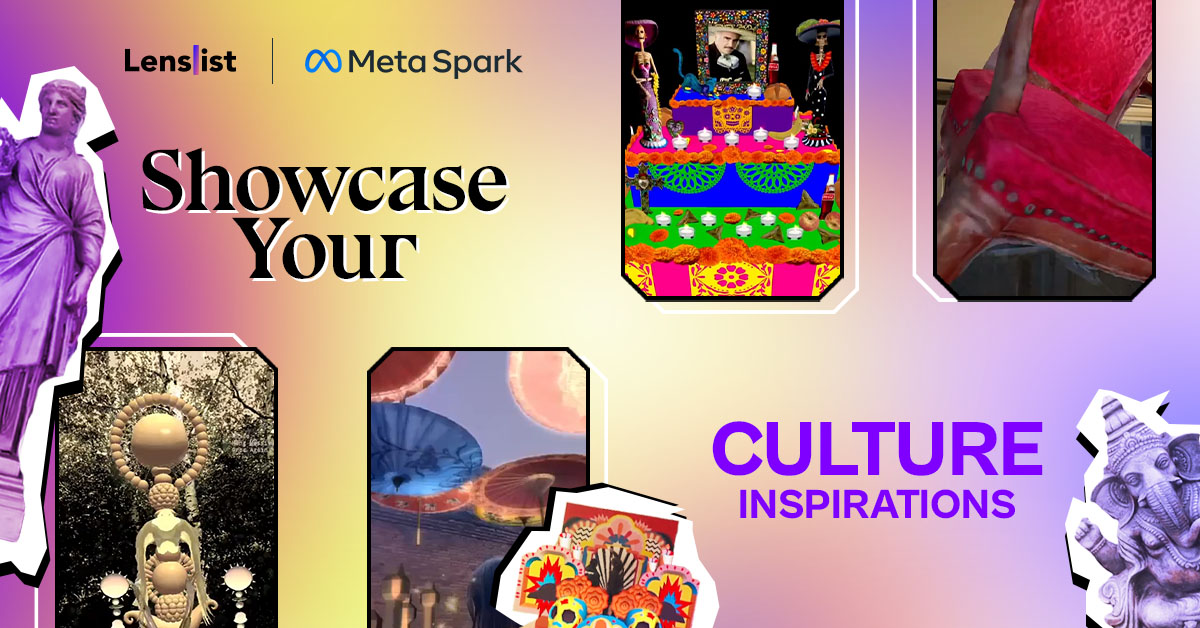 Telling the story of your origins, family, friendship group, or passions and hobbies is something truly worth sharing with others. ✨🌍 What connects all the places, people and history is culture – each different and special in its own way. That's why together with Meta Spark, for our current Hackathon, we'd like for you to express your culture and show us what it means to you. 💛
In yet another challenging event for our talented Community, our Lenslist x Meta Spark Hackathon: Showcase Your Culture, we're looking for outstanding, interactive and/or utility World AR Effects, exploring and embodying various places, people, symbols, customs and all special parts of your culture. ⭐ We know that culture can be defined in many ways – from traditional well-known symbols to personal attributes – show us everything!
To make it more simple, let us reveal a small inspiration package, which will help you see which type of Effects would be more than welcome in our Hackathon. 🔐 We're especially looking for filters encouraging play, engagement and connectedness, using features like 3D models, World AR, rear-view camera or plane tracking. Take a look at our inspirational selection of statues, sculptures, 3D objects and interactions. 🔮🌅
Floating Chair
by omega.c
Expo sem Exceção
by notsoimpossiblemedia
We hope that you've found some inspiration in our article and a lot of engaging, social and wholesome ideas are already growing in your heads! 🚀 For the Winners there is a sweet prize waiting – overall we will award our Creators Community with $50,000! 🤩Not to mention being featured in a virtual gallery. 👀 Thanks for reading and… make sure to read our brief to find out more about how to submit!