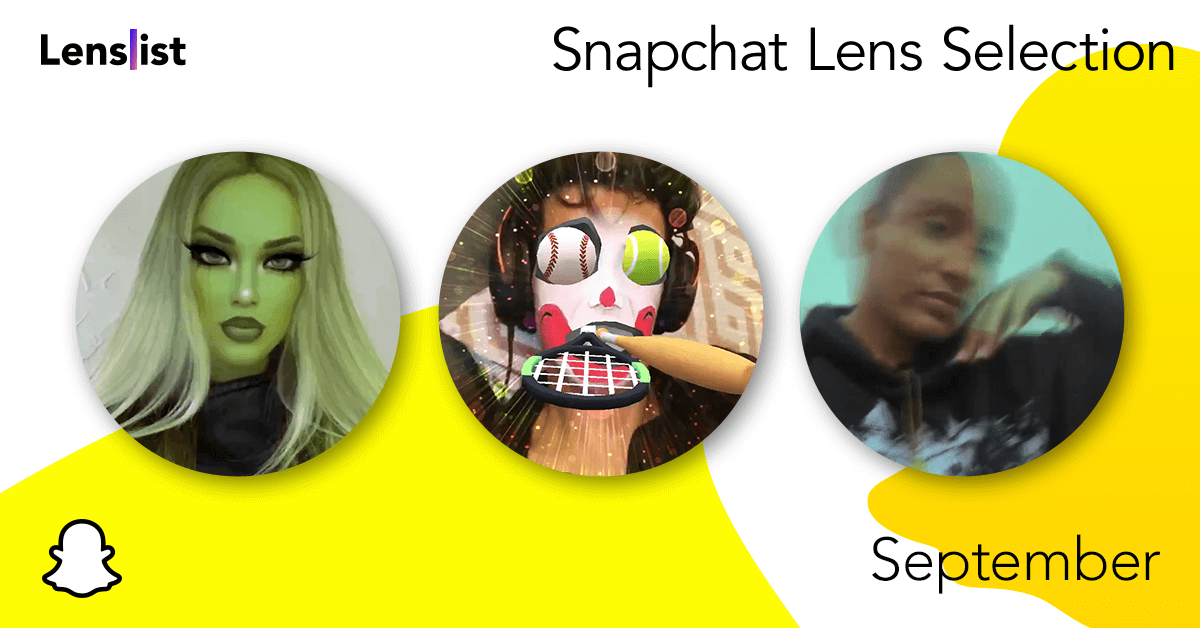 September was full of exciting experiences! ✨ It passed by very quickly and we are already looking forward to October's challenges. 💪 But since you can't make a decent start to a new month without taking a recap of the previous one, we've put together a thrilling Snapchat Lens Selection! 💛
Check out these bold ideas, bright colors, and amazing execution. 💫 It's going to be Snap-tastic! 😉 So get your phones out and your thumbs ready – we're starting Snapcodes scanning!

💡 Our Lenslist database includes thousands of Instagram filters and Snapchat Lenses. Every one of them is teased by a demo video, has a direct link that opens it on mobile social apps, and is tagged depending on its style and functionalities it uses. To help you take full advantage of Lenslist, we've linked some tags related to the filters mentioned in this article. Don't hesitate to try them out!
Related tags:
Related tags:
Related tags:
Related tags:
Related tags:
We hope that you enjoyed this month's Snapchat Lens Selection – for us, it was a pleasure to experience all these outstanding works! 💛 Now a round of applause for our Lens Studio Creators! 👏 Thanks for being here with us and get ready for more! 🚀