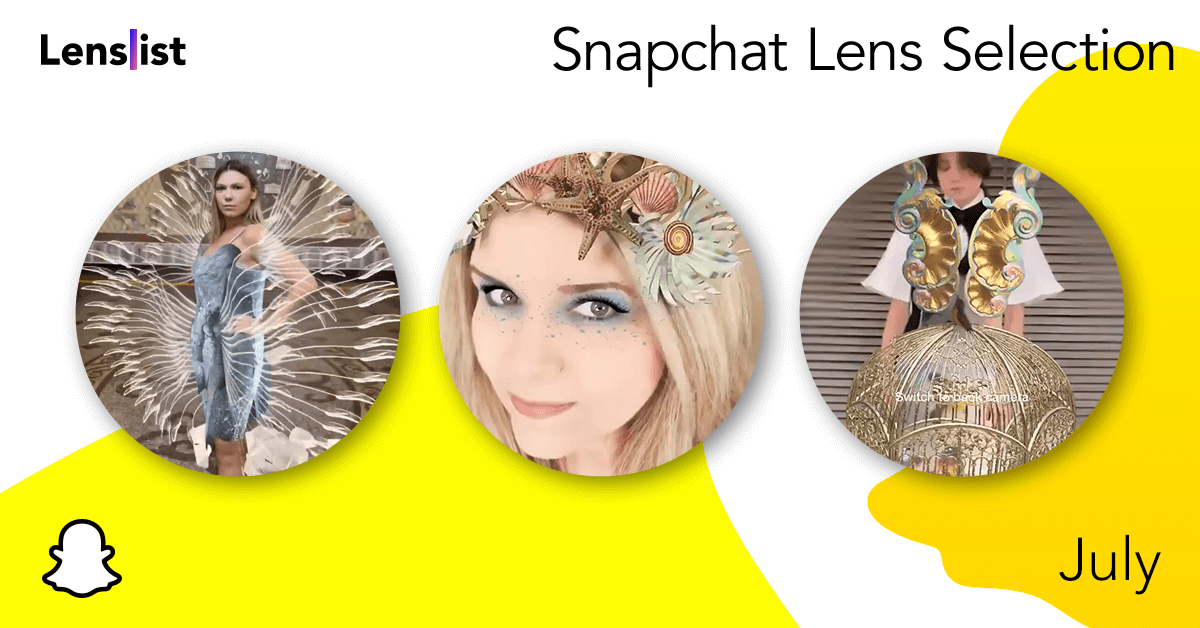 This month Lens Studio Creators have prepared a true AR treat for us! 💫😎 Thanks to their fresh artworks, we've filled our Snapchat Lens Selection with summer vibes, stunning digital fashion, games, flowers and animals. 🔥 Let's say goodbye to July in the best style, trying on cool outfits and golden accessories 💫🧝‍♀️ Those who like a good challenge can even play rock paper scissors with a robot! 🤖 There is something for everyone – discover all the Lenses below! 👇
💡 Our Lenslist database includes thousands of Instagram filters and Snapchat Lenses. Every one of them is teased by a demo video, has a direct link that opens it on mobile social apps, and is tagged depending on its style and functionalities it uses. To help you take full advantage of Lenslist, we've linked some tags related to the filters mentioned in this article. Don't hesitate to try them out!
Related tags:
Related tags:
Related tags:
Related tags:
We hope your day just got better and you're all set for another month of creating. 🤩 Can't wait to see what you'll surprise us with next! 🚀 Well then, happy Snapcodes scanning!