AR Talk | Kim Alban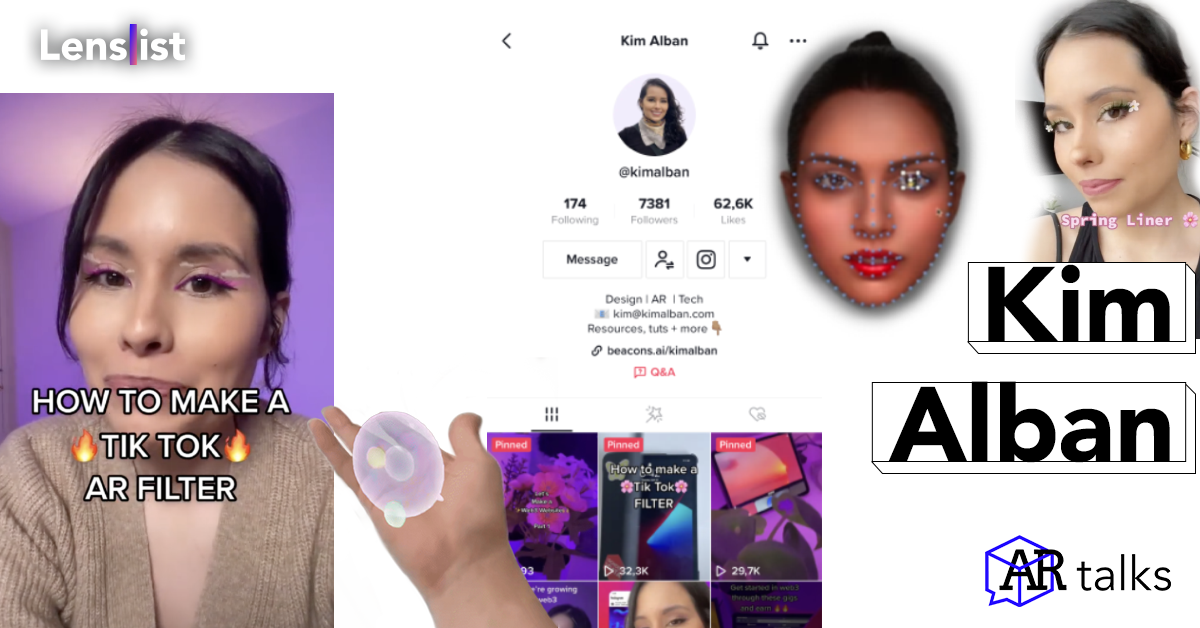 She's genuinely passionate about design and new technology. 🦾 From a great experienced UX designer to a digital creator! 💜 Meet Kim Alban, the AR Effects star ⭐️ that shares her knowledge and helps people improve their skills in creating filters. 🙏
⭐️⭐️⭐️
Your TikTok content is a paradise for tech enthusiasts and it makes you one of the two most iconic Kims on the app. How do you feel about that title? 😁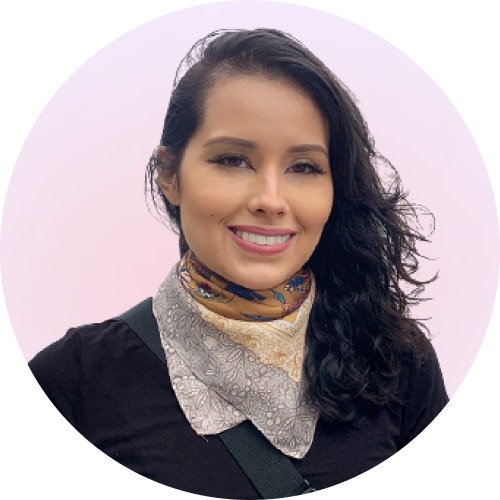 Hahaha You flatter me! I'm sure there are larger Kim's but I'd be excited to inspire anyone to just make something cool or be excited about technology!
You are an experienced UX designer. How is your previous work applied when it comes to creating in Augmented Reality?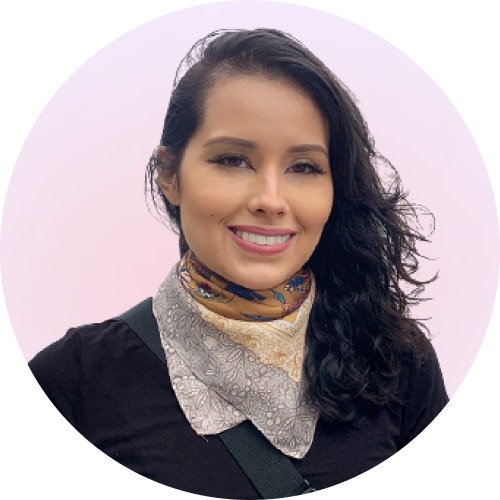 Great question! User Experience for AR is unique because it's spatial – AR isn't limited to 2d so people need guidance on how to use it, interact with AR safely and yet make it feel natural. So when I design for AR, whether it's a filter or an app experience, I want to make sure that people understand how to use it, they use it safely, and it's accessible.
When you open Effect House for the first time, it can seem a little overwhelming. What is your advice for new Creators trying to get started?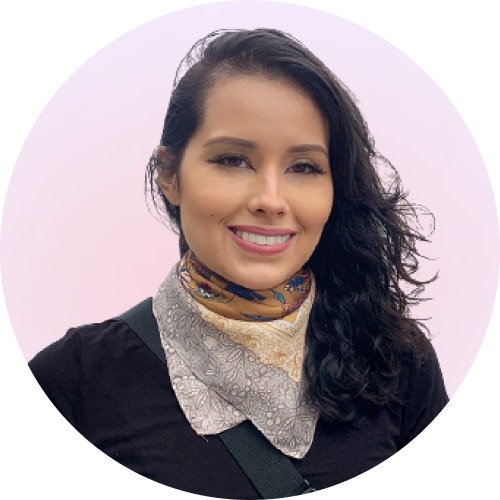 It definitely can seem overwhelming! I know Effect House has documents to read and learn more from (and really they ARE super helpful) but if you've a visual learner – I made a youtube video just for how to get around Effect House on my channel! Try a tutorial, follow the steps then make it yours by adding in your favorite colors or assets-this is honestly a really great way to learn.
We know that your interest in art isn't something new. Photography, collages, mixed mediums were in your life way before you took on AR… Do you think everyone trying to start creating in AR is required to have an artistic background?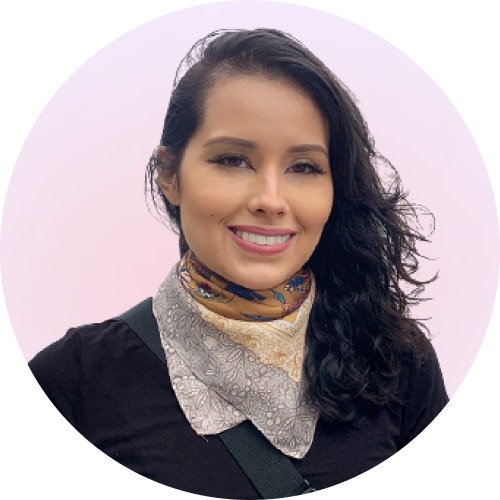 Not at all, I think if you're just curious and want to learn something new – go for it. Those that are staying curious really have nothing to lose but instead make something interesting!
What do you think the future of digital Creators will look like? What skills are required to be "as soon to the game" as possible?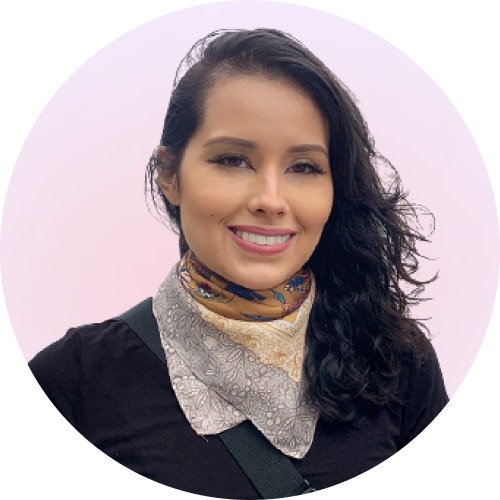 I definitely believe the future of Creators is exciting and filled with more alternative careers like augmented reality creators. It's already begun and I don't see it stopping, there will only be more chances for niche careers. The skills that I think are crucial are adopting growth mindsets, experimentation and paying attention to what you really love!
As filters and Augmented Reality are sinking in our daily life, many Creators are wondering whether they could turn this hobby into a way to make a living. Let's talk about monetization. How do you see this? What is your ideal strategy to earn money via creating an AR filter? Ads, paid content or maybe something completely different?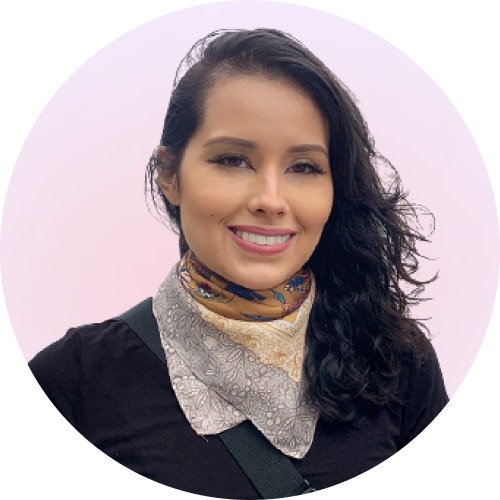 I think there's definitely a journey and it starts with learning the platform, making many filters and reaching out to brands that may need a branded filter. Pitching is key! It may take some time to get used to but everything really takes practice to land that first client.
I'm sure your internet activity encourages a lot of new people to try their strength in AR. You provide many amazing and easy to follow tutorials on TikTok or Youtube. Do you see bringing this technology closer to people as a kind of mission?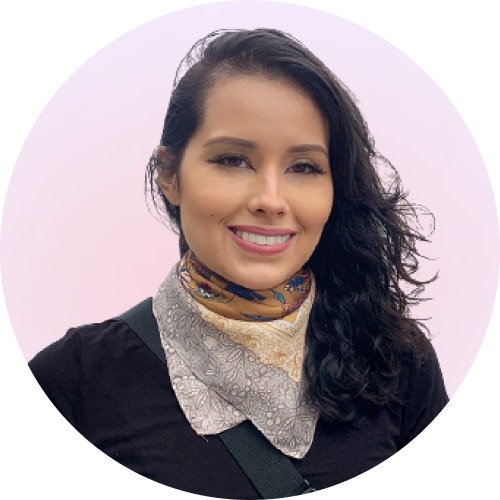 I absolutely view this as my mission to get more people interested in augmented reality and tech overall. If I can get one person excited about making a filter and get them to express themselves in a different way, I'm totally happy. Augmented Reality is growing more and more adoptable as time passes and I believe everyone can carve their own niche in this field. Look out for more resources!!
⭐️⭐️⭐️
Kim's a real gem, especially for those starting their journey in digital creations. Follow her on TikTok and subscribe on YouTube to be up to date with tech novelties and valuable tutorials. 🚀RO