Weekly Selection #92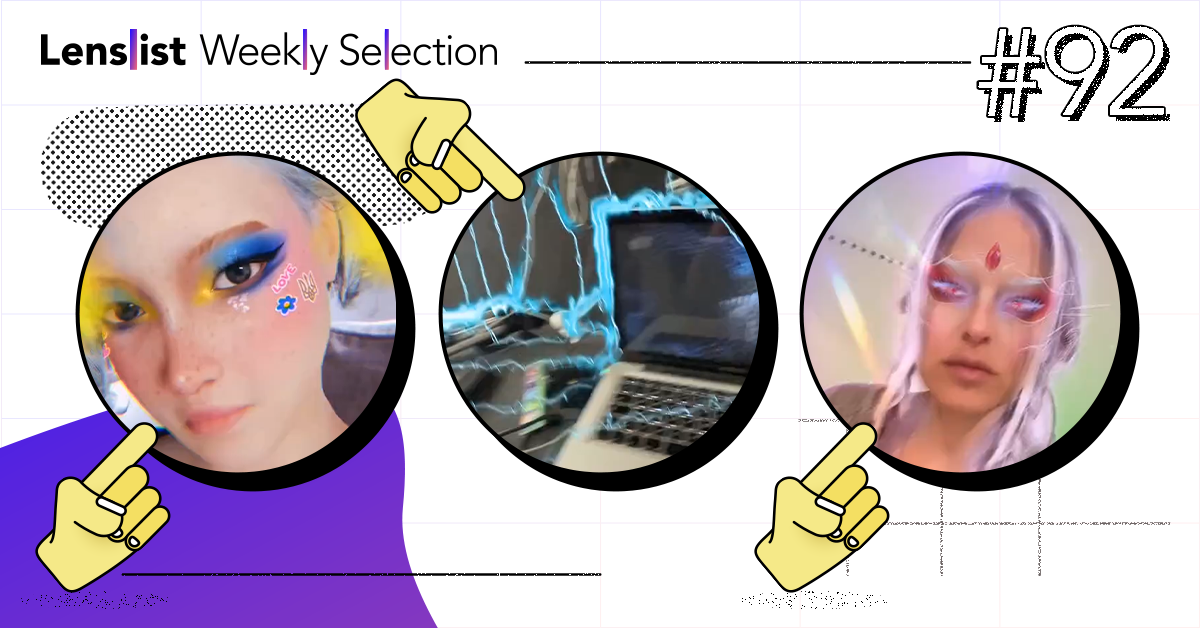 May has its own kick to it, right? 😎 Sun is out, everything is blossoming and everyone is out there seARching for new adventures. 🚀
But what's even more special is today's Weekly Selection #92! 🥳
Let's be real, all of you amaze us each single time. 🤯 So please, give it up to this week's 45 Effects filled with transcendent experience, illusions, magic & the main color of this whole yeAR – royal purple. 👑
Check all of them right now, cause there's no other way to stARt your weekend. 🔥.
💡 Our Lenslist database includes thousands of Instagram filters and Snapchat Lenses. Every one of them is teased by a demo video, has a direct link that opens it on mobile social apps, and is tagged depending on its style and functionalities it uses. To help you take full advantage of Lenslist, we've linked some tags related to the filters mentioned in this article. Don't hesitate to try them out!
We always stay on top of things when it comes to AR and the freshest gems from our Community! 😎 Stay tuned for next Friday and don't stop creating!