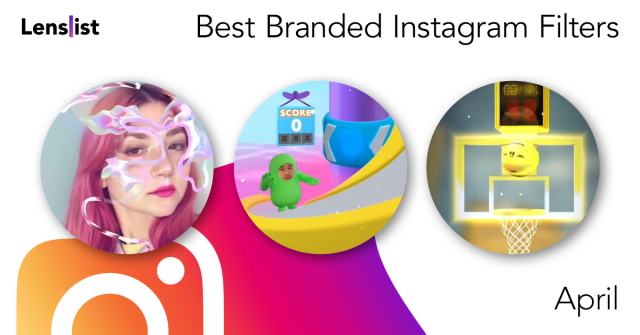 In our 3rd monthly selection of Instagram Branded* Filters, you'll find 28 AR experiences that can serve as an inspiration for marketers as well as creators ✨
*Branded filters are AR effects that have been ordered by a brand, an artist or a non-profit organization, for promotional or other purposes. We use this name to distinguish them from 'community' filters, that is the filters made by AR Creators for artistic purposes.
Remember that after clicking on the link under the video you'll be directed to the filter's page on Lenslist, from where you'll be able to try it yourself on your Instagram mobile app and read more about the brand as well as the effect.
Related tags worth checking out:
Related tags worth checking out:
Related tags worth checking out:
makeup randomizer Iris Tracking
Related tags worth checking out: