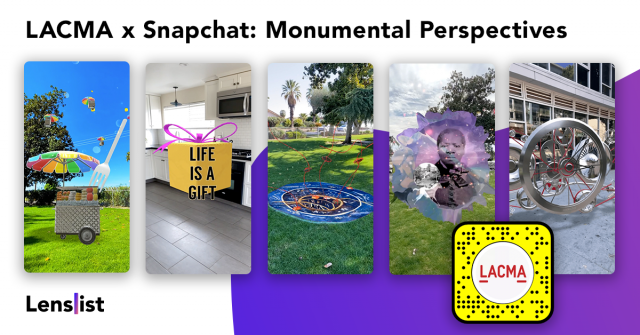 LACMA x Snapchat present Monumental Perspectives, bringing AR Monuments to life and celebrating diverse histories across LA
During last year's Lens Fest (go here for a full recap), Snap announced a creative collaboration with The Los Angeles County Museum of Art (LACMA), allowing for local artists and AR Creators to join forces in a multi-year initiative called Monumental Perspectives. The goal of this project is to explore the untold stories of Los Angeles communities and shine a light on different perspectives across the region, using innovative means of artistic expression. The launch also coincides with the International Day for Monuments and Sites on Sunday, April 18th, which incentivizes reimagining our ideas of representation, legacy and advocacy in the digital age.
First, we'll present you with all 5 monuments and then give you the Creator's perspective, talking with Sutu (aka Stuart Campbell), an immersive artist, who turned two of them into Snapchat Lenses ✨
Working in landscapes she feels anchored to, Mercedes Dorame reclaims connection to the land and ancestral knowledge by exploring what it means to exist as a Native inhabitant of contemporary Tovaangar (Los Angeles).
Portal for Tovaangar creates an immersive portal that links past, present, and potential future worlds. Viewers engage with what continues to inspire many Native people: the sky, the land, indigenous plant life, celestial bodies, and the infinite ability to connect to these entities and with each other. This work proposes a community healing opportunity, an exploration of truth in understanding Indigenous intrinsic knowledge, and reconciliation. Portal for Tovaangar shifts away from memorializing heroes and singular events to engage the continued and future presence of Native people in this city. The song included in the piece is inspired by a 1918 wax cylinder recording of Tongva singing.
I.R. Bach's approach to what constitutes a monument differs from its conventional definition. A simple action such as moving through the park may turn into an experience worth memorializing. Through larger-than-life animations, a whimsical soundtrack, and a guiding basketball, Think Big crafts an experience designed to inspire self-reflection as you proceed.
"The aspiration is to collectively build an invisible monument of thought." I.R. Bach encourages users to playfully consider the phrase, "See yourself in others and others in you." Think Big is ideally enjoyed in the park but is available everywhere on a smaller scale with fewer stops. The original soundtrack was composed by the artist and features special guest Dwight Trible.
Glenn Kaino – No Finish Line, 2021
No Finish Line centers generational stories from the communities, businesses, and organizations along the 1932 L.A. Olympic marathon route, which started and ended at the Los Angeles Memorial Coliseum. This conceptual project highlights how the stories of daily life come together to make history.
A narrative thread connects generations of people, businesses, and organizations along the route. The symbolism of a marathon reminds the viewer that the path of history is long, and that making positive change and building an equitable world requires stamina. The memories of the people and places therefore become perpetual and not forgotten: the path of history is a marathon with no finish line. In 2028, Los Angeles will become the only city in the United States to host the Olympic Games three times, invoking memories of Games past and contributing new narratives to the future. Original music composition created in collaboration with DJ Melo-D of the World Famous Beat Junkies.
Ruben Ochoa – ¡Vendedores, Presente!, 2021
¡Vendedores, Presente! responds to L.A.'s complex history with street vendors. Ruben Ochoa draws from his family history —his mother pioneered a mobile tortilla delivery system in San Diego County — to pay homage to the critical role of street vendors in L.A.'s culture and economy.
Referencing familiar forms of street vending, ¡Vendedores, Presente! serves as a multilingual resource for on-the-ground entrepreneurs and a call for advocacy. After a decade-long fight to legalize street vending in L.A., the pandemic has impacted its progress and potential growth, with many street vendors left more vulnerable than ever. ¡Vendedores, Presente! invites participants to learn more about the plight of street vendors and provides options to assist through non-profit organizations Community Power Collective (CPC) and Inclusive Action for the City.
Ada Pinkston – The Open Hand is Blessed, 2021
"If you hold your hand closed, nothing good can come in. The open hand is blessed, for it gives in abundance, even as it receives." — Biddy Mason (1818–1891)
The Open Hand is Blessed is a memorial series that pays tribute to the voice and spiritual philosophy of Biddy Mason. The story of Mason is one of resilience. In 1851, Mason arrived in San Bernardino, California, after traveling thousands of miles by foot as an enslaved person. After this arduous journey, she settled in Los Angeles and worked as a nurse and midwife. She died a free person and one of the wealthiest Black women in the country. In The Open Hand is Blessed, Ada Pinkston draws from archival images of African American residents in 19th century Los Angeles.
Interview with Sutu
Now, after exploring all the inspiring monuments, let's check in with Sutu and see how the process of transforming an artist's vision into an AR Lens looked from the Creator's perspective 👇
Social AR is a mix of so many things – technology, social media, marketing and of course art. What part do you think art takes in this equation and why is AR and specifically a Snapchat Lens a good channel for artistic expression?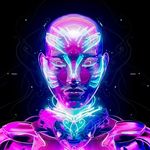 Augmented Reality has a magical quality to bring our physical world to life by overlaying digital animation and sound. This capability can be very powerful when used at specific locations. You can use the AR art to tell a story, present a history or a future vision of a place. A more abstract artwork might simply serve the purpose to prompt the audience to think about an area differently. This is what art does best and in the context of AR art, it can reframe the way we connect and learn about our physical world, whether it be our City, our neighbourhoods, our nature or landmarks.
In what way do these monuments you worked on connect with the city of LA, what story do they tell and what is the inspiration behind the final aesthetic and design?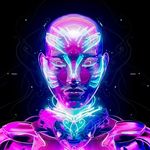 For these AR projects I collaborated with artists Mercedes Dorame and Ada Pinkston. Both artists had a specific work in mind that they wanted to create, so it was my role to listen and learn about their vision and then present possibilities for how their ideas could be executed using AR. AR technology is evolving fast and every week new features are becoming available. As both an artist and a nerd, I love learning about these new features and putting them to work creatively.
How did you and Mercedes Dorame collaborate together?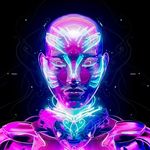 Mercedes and I spent a lot of time chatting about her work. As I'm from Australia and Mercedes is Native American, it was wonderful to learn about her culture. Mercedes explained how she wanted to explore certain themes about her culture's perception of time and connection to land and the sky in a magical way. Mercedes has a good sense of humour and an adventurous personality, so I felt comfortable to present some crazy ideas. One of the things I love about AR is it doesn't have to respect our physical worlds laws of nature. So I proposed floating star stones, a magical portal that pulses and animated ropes that grow by themselves to connect all these things. We talked about how we hope visitors will explore the entanglement of floating ropes and stones, by possibly crawling on the ground or weaving their bodies up and down and all around in order to seek out new vantage points. We had a lot of fun conversations about how the AR art could be used to influence not only the way people see the world, but also how they move through it.
How did you come to this project and what was the process of creating this virtual sculpture Lens?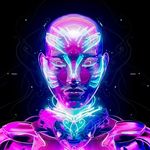 From a technical production standpoint, Mercedes provided me with some great photos of her paintings, stones and shells. I recreated the stones and shells as 3d models and was able to sample their textures from Mercedes' photos.
For the next step I asked Mercedes to sketch out a diagram of how the sculpture would look. I then went into Virtual Reality and used a program called Gravity Sketch to build a rough model of the sculpture. What I like about VR is it is a spatial medium that lets me quickly experiment with creating shapes and positioning them in a 3d virtual space and then walk around them. I quickly get an idea of how the experience will feel for the audience in AR and I can make updates in real time.
I then presented a static 3d model of the sculpture as an AR lens to Mercedes to try out and provide feedback. Mercedes and I went back and forth several times, before we achieved a nice balance of scale and positioning of the art elements.
The final step was to add animation to the artwork. In Lens Studio, I created a shader effect to grow the rope by slowly revealing its geometry over a set amount of time. I also used Tween Manager to trigger different animations at different times, for example, as the rope grew throughout the physical world, the floating stones would appear at various times along the rope.
Summary
As this is just the first edition of this monumental project, we can't wait to see more initiatives like this one, both utilizing and elevating social AR and Snapchat Lenses in particular as means of artistic expression and building social awareness. It's also an amazing occasion to find out more about the city of LA, its rich history and cultural heritage and hopefully, more and more cities will get on the AR map, so that everyone can explore and learn more about each other.
The AR monuments can be discovered at site-specific locations across Los Angeles including LACMA's Wilshire Boulevard campus, MacArthur Park, Earvin "Magic" Johnson Park, and Los Angeles Memorial Coliseum and also experienced by anyone around the world, wherever you are. Just go to LACMA on Snap!