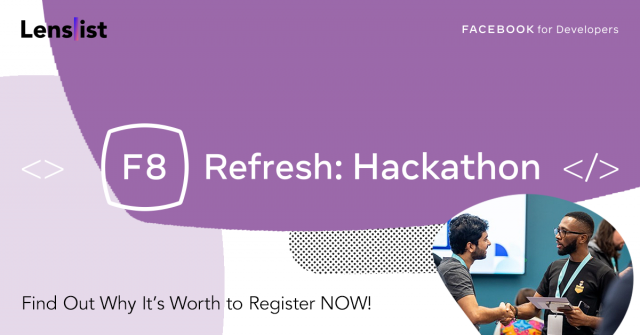 Calling all AR and AI innovators! Facebook is kicking off their latest virtual hackathon next Monday May 3rd, in the lead up to F8 Refresh!
They're welcoming global developers and creators to take part in a hackathon featuring Spark AR and Wit.ai challenges next week, for the chance to win up to USD$100,000 in cash prizes.
Register now to be among the first to receive specific details on the challenges as soon as they're released on May 3!
REGISTER
#F8Refresh #BuildwithFacebook
Reminiscing 2020 F8 hackathon
For the last year's hackathon, Spark AR invited Creators to build a World AR effect that was optimized for a then new product – Instagram Reels. This year, there are two challenges for AR Creators instead of one, and a prize pool is much higher!
Get inspired by the filters that won last year and don't hesitate to register for this year's hackathon. Good luck! 🤞
Geometry — real-time dance vfx