AR talks | Sarah Mayer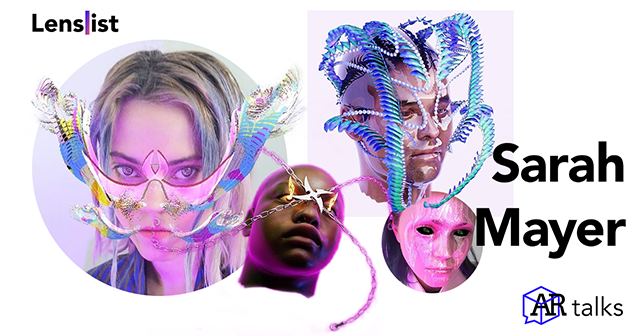 We are excited to present to you Sarah Mayer, a Snapchat and Instagram AR creator working for Popul-AR creative agency. Being a graduated fashion designer caring about reducing waste, she treats filters as 'a new kind of fashion'.
Hi, Sarah! First, please tell us something about yourself. How did this happen that a student of fashion for 7 years took an interest in Augmented Reality?
Hi! I am a former WOW player, I actually spent most of my teenage years playing WOW. I am wondering more how I got into fashion instead of how I started to be interested in AR haha. I guess fantasy games and sci-fi movies have always been such a great way for me to dream and imagine things and with technology getting more accessible and easy to use I can finally create those dreams in AR.
Alien Elf, Untold
Obviously, your predilection for fashion can be easily recognized in your AR filters. How does one relate to the other thing?
For me there is no difference. I consider my AR filters as fashion, a new kind of fashion. Of course, some people will tell you that as long as you cannot actually physically wear it, it does not serve the purpose of fashion and clothing in general. I do not really bother about this at all. Time and Technology will show how much and in what way we can merge fashion with AR.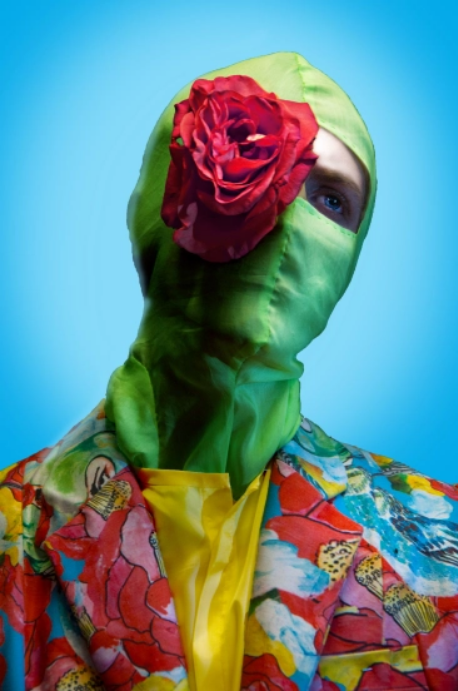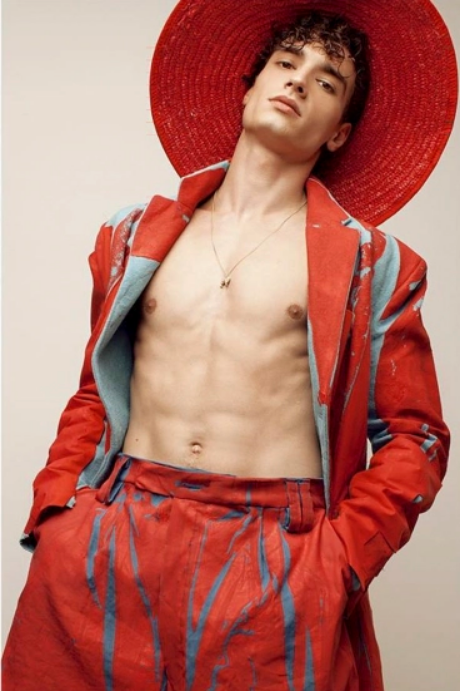 Fashion designs by Sarah Mayer (more)
Is there a key to decipher your AR filters' style? Besides fashion, where do you take inspiration from?
I guess the answer is already in your first question. In addition, I would say that nature is just the greatest artist and there is no way to escape it and not take some inspiration from plants, weird looking bugs, etc.
Cyber Flower, Love Fairy
You are one of those AR creators who develop AR in both Lens Studio and Spark AR. So, I suppose that there isn't a clear winner in the filters game between Snapchat and Instagram?
I discovered both programs at the same time and tried to use them simultaneously. At the beginning Lens studio was definitely the winner simply because there are less restrictions and rules when it comes to the publishing process. I very much dislike to be restricted in my creativity not by myself but by a platform like Facebook with all their rules. Now I use Spark AR much more but actually just for practical reasons. Most people want a filter for Instagram and not Snapchat – at least in Europe. I think eventually the winner of those two will be Lens Studio. They are just way ahead of the game.
You are the Official Lens Creator. Could you tell us more about Snapchat's programme for AR creators?
Sure. The OLC program is quite nice. They update us constantly on new features and invite us to try out new beta versions of the program. What I like the most though is that they always reply to any question or problem I have with the program super quickly, I appreciate that. They also offer to join several real live meetings and for this year mainly virtual conferences which are informative and interesting in general – if you like AR.
Gold Wire, pleurobrachia
"With virtual fashion I try to find future solutions for reducing waste". This is a quote from your interview from last year. It looks like in AR you found the way to do it, is that right?
Yes, I have been very much involved in sustainable thinking for fashion since 2015. Honestly, the research in this topic can be extremely frustrating since people still have a very hard time caring enough. AR has been indeed a way for me to continue working in the fashion industry without wasting much apart from data, electricity etc. I have not found an answer to the big waste problem of the fashion industry but I strongly believe it can come from technology like AR.
Sarah, thank you for your interesting remarks and your strive for sustainable thinking. We're looking forward to the future AR solutions for fashion.