Best Snapchat Lenses | Snap AR Selection October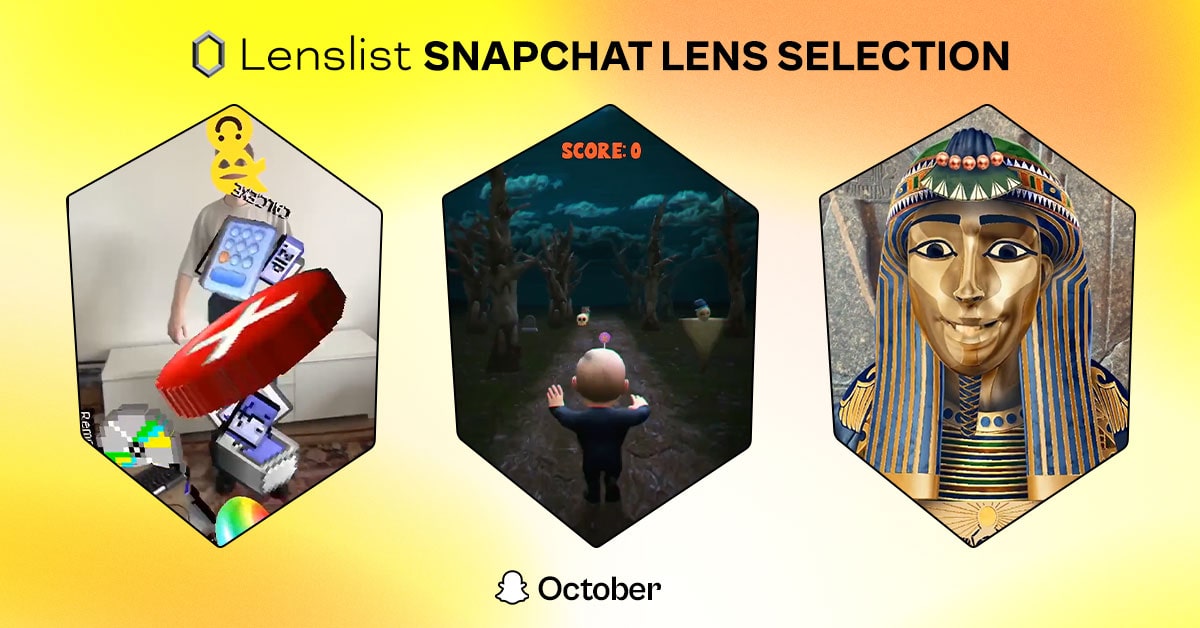 What a delight it is – to present our Best Snapchat Lenses to you consistently! 🪁
Carefully chosen with special attention to details and trends, they are designed to fill you with fresh ideas and endless inspiration! 🕷️ Today's release is no exception! Dive into the latest cinematic novels, explore elegant (or sporty) fashion, indulge in various interactive AR experiences, and immerse yourself in a burst of colorful diversity! 🎹
Our newest and most captivating Snapchat Lenses that are going to ignite your AR imagination are ready to take you into their realm below! ⬇️
💡 Our Lenslist database includes thousands of Instagram, Snapchat and TikTok effects. Every one of them is teased by a demo video, has a direct link that opens it on mobile social apps, and is tagged depending on its style and functionalities it uses. To help you take full advantage of Lenslist, we've linked some tags related to the filters mentioned in this article. Don't hesitate to try them out!
Related tags:
Impression after impression, right? In Snap AR Selections, you won't miss the latest movie releases, and dress up in the most vibrant outfits! 💃🏻
We promise you even more exciting AR designs! 🤩 See you in our new AR collections!