Lenslist x Meta Spark Hackathon: Storytelling with AR | Winners Announcement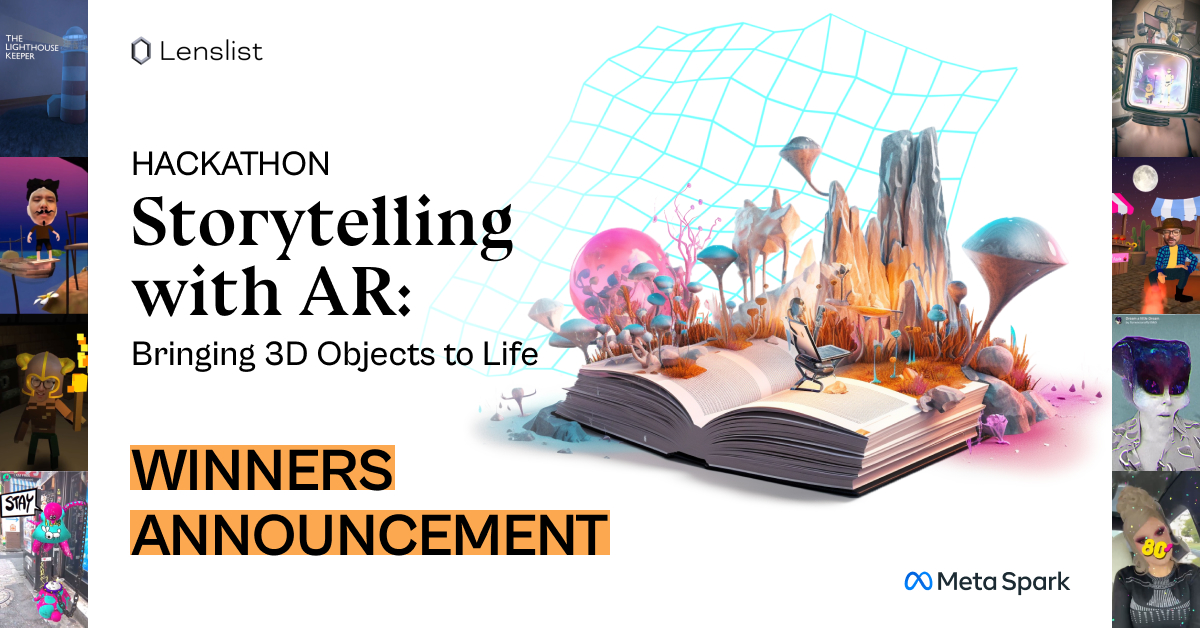 The moment has arrived to wrap up our incredibly intense Lenslist x Meta Spark Storytelling with AR Hackathon! The task for you may not have been as simple as creating a masterpiece out of thin air, but that didn't stop you, our talented artists and AR tricksters! 🥳 It turns out your creativity knows no bounds and can stretch into a thrilling narrative!
Just so you know, we took notice of each and every of you and recognized the immense effort that went into crafting such remarkable stories! 🦋 We would love to keep watching them forever! However, the time has come to announce the winners and reward the most ingenious storytellers! The decision was challenging, yet our Lenslist Team and judges from Meta managed to select the champions, and we proudly award them the victory! ⭐️
Here's what you can win:
🥇1 x 1ST PLACE: $10,000
🥈2 x 2ND PLACE: $5000
🥉5 x 3RD PLACE: $2000
🏅10 x 4TH PLACE: $1000
🏅20 X HONORABLE MENTIONS: $500
We're glad to reward our Community and their captivating stories with a total of $50,000!
Finally… Listed below are the winners, along with honorable mentions that also deserve your attention! Study them, unravel their subtle meanings, draw inspiration, and let your own unique stories unfold! 🚀
1st place🥇
2nd place🥈
3rd place🥉
4th place🏅
Honorable mentions
See all of the submissions here
We would love to see more of your stories, and we hope the Storytelling Hackathon has inspired you to create such nARratives beyond the contest! The outcome has been truly astonishing – you saw the results for yourselves. 🌸 Your creativity has exceeded our expectations, particularly in reimagining the concept of Augmented Reality.
Once again, we extend our heartfelt gratitude to all participants who have provided us with the joy of delving into these captivating stories. Be sure, they will stay in our hearts for a long time! 🤩