5 XR Creators You Should Follow | May 2023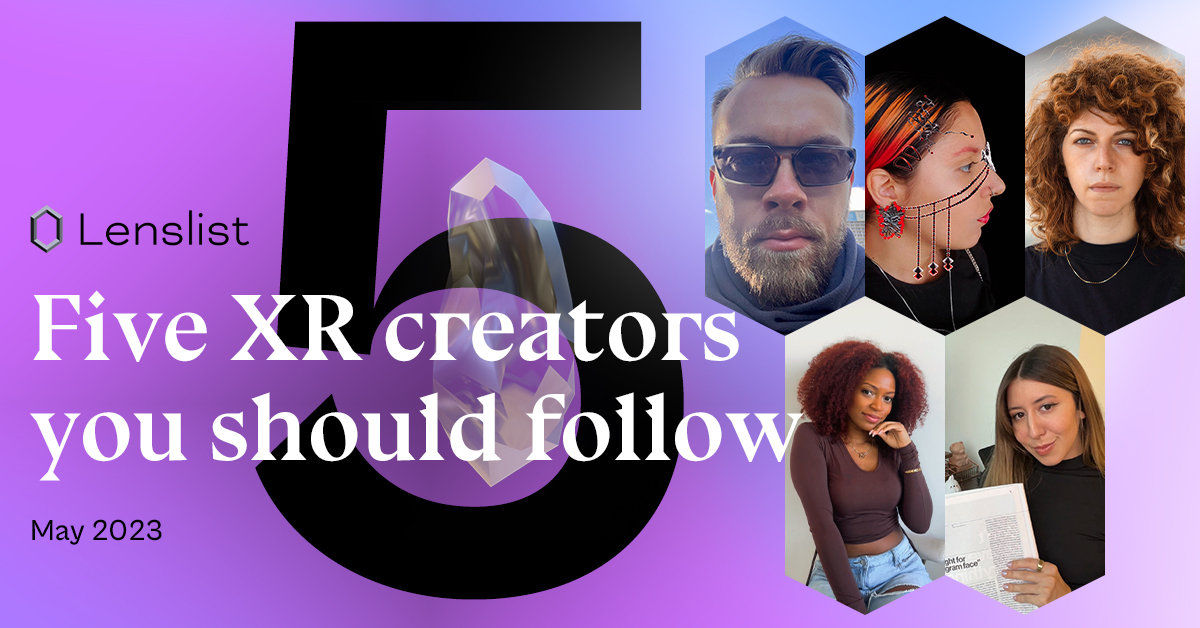 The examples of development and passion of others will always be the most exhilarating means for your personal creative growth! 🪐
Today's issue of 5 XR Creators You Should Follow will immerse you in a supernatural world filled with digital magic ⚡️ Each designer will bring you closer to 'XRt' and captivate you in their own way! Discover the fruits of their imagination through stunning projects: from avant-garde designer face masks to streamlined crystal figures and worlds harmoniously created from the diversity of shapes and colors of these figures! ✨💎 Creators welcome you to this astonishing world of XR wonders, so don't hesitate and get in! 💫
⭐️⭐️⭐️
Why did you decide to start creating in AR/VR? Tell us about the beginning of your digital creation journey.
I first discovered the world of AR while taking an Intro to Unity course in college. There, I fell in love with 3D modeling and mini animations but quickly realized that creating full-blown VR worlds and games required a lot of time and effort. Don't get me wrong, I enjoyed the process, but I was looking for a faster turnaround time for my creative projects. That's when I stumbled upon Spark AR and Lens Studio, two incredible and free programs for creating AR filters. I was blown away by the possibilities and knew I had to learn more. So when the pandemic hit, I made the most of my time by waking up at 4 am to study before work and then putting my new skills into practice in the evening. After a year and a half of dedication and hard work, I finally mastered 3D modeling, AR filters, and animation (well, almost!). But the journey wasn't just about developing technical skills. Along the way, I discovered my creative flow and developed a passion for using AR as a medium for storytelling and self-expression.
@xochiworld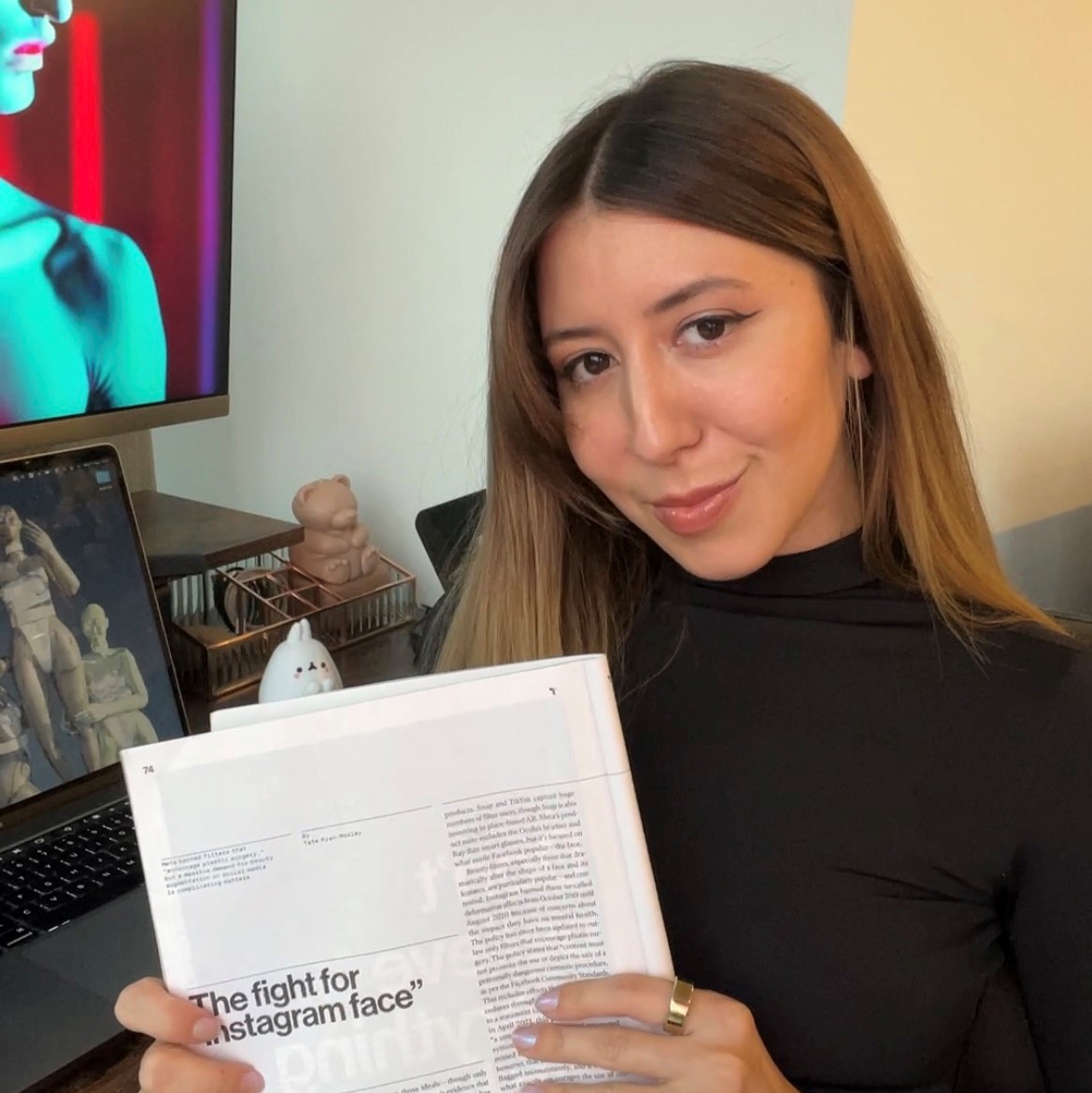 I've always been fascinated with crafting experiences through unconventional, creative means. I grew up in rural South America, in an unusually intellectual and curious family. As a child, I was drawn to writing, music, performance, and even taught myself to use some software and basic coding skills to create characters, objects, and scenes for storytelling. I started working as a freelance graphic designer when I was about 14 and transitioned into a tech career in my early 20s. I taught myself to code and held a traditional software engineer role for several years while experimenting with Unity for fun on the side. In 2016, I received a Cultural Innovation Award, which allowed me to develop a Unity 3D interactive experience exploring digital identity and post-human experiences.
The project was featured in a collective art show in Buenos Aires. I ventured into creating filters with Spark AR Studio in 2019. My first filter, vedette++, went viral, amassing hundreds of millions of users worldwide and leading to client requests and commissions. I was working full-time in the Digital Innovation department of an American company, developing proprietary AR and AI beauty solutions, and part-time freelancing creating Instagram and Snapchat filters for around 9 months until I decided to become a full-time freelance XR consultant. I've since collaborated with global brands and agencies, specializing mostly in webAR immersive experiences for marketing and entertainment using three.js, A-frame, and 8th Wall.
I'm a 3D designer specializing in digital fashion and XR from Brazil. Before, I used to conduct physical experiments with painting, but then I started to bring those physical experiments into the digital realm through projection. From there, these experiments started to become more digital with the aim of exploring new forms of self-expression and fashion. After creating some digital collectibles, I had the desire to expand the experience to wearable digital clothing and accessories. And that's where my desire to experiment with AR and VR began.
Projection Experiments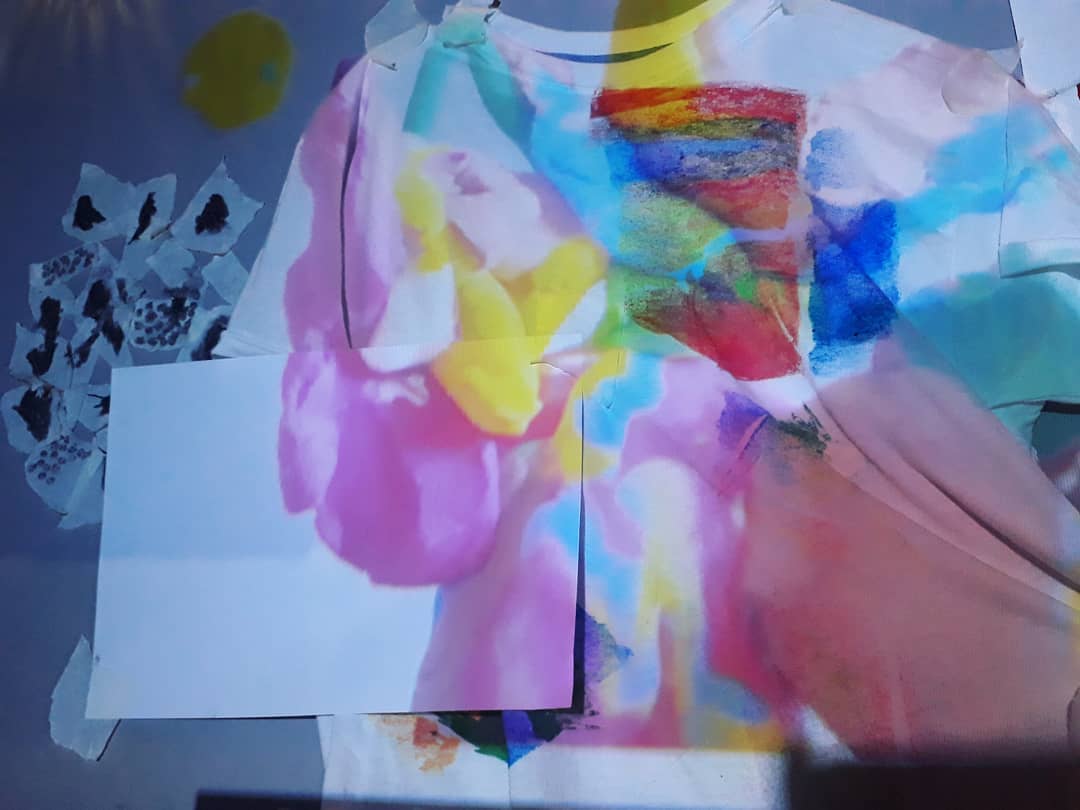 AR Experiments
My passion has always been about breaking the barriers between the digital and the physical, pushing the limits of technology and innovation while combining all of my skills (as a brand, digital, and motion 3d designer) to create immersive experiences when I create a whole new branding for my clients or creating for myself and audience. I have this passion in me for learning and growing constantly. Using AR really gave me this opportunity to create the impossible and add extra value, fun, and engagement.
In 2019 I was looking for something that would be my hobby and work at the same time. I was already a photographer by that time and I was interested in working with visual things. At that time, it was the beginning of AR and I thought that this is a great direction for me, because it gives you a lot of ways for creating impressive stuff.
I feel my fave ones are my political filters that made a strong statement, 'Gender Equality' lets you participate and immerse yourself in a global protest anyone can take part in. The fight belongs to all of us. We create a movement and inspire others to join using real people, everywhere.
As a side note, most of my political filters got banned which I'm a bit proud of since they were super viral before they got reported (love stretching the limits).On the other hand, though, I love creating these fantasy futuristic installations where you walk in this small moment in time and space in-between worlds. You might see two Androids making love by transferring data to each other or a Squid-cat hybrid monument being worshiped. I love incorporating sound effects to complete these worlds/moments.
My most popular filter is Underwater. I wanted to create something visually simple and beautiful and it got success. It was challenging to create a perspective simulation of water with shaders. This filter were in Spark promo materials as well.
The Hole in the floor and Plastic bag filters are my new filters, now I'm trying to make filters more conceptual and in line with the style of my photographs like when you can't find a border between a real and virtual world. I'm looking for inspiration on Instagram pages of different artists, movies, and life around:)
What is your plan for the future? What do you want to work on or what kind of skills would you like to develop?
My future plan is to keep creating fun and creative AR filters that make people smile and bring joy to their lives. While I love making filters for big companies, my dream is to also work with local businesses and help them bring the latest technology to their communities. I want to create utility filters that people can use in their everyday lives, such as filters that help you choose a restaurant or ones that show you the best deals at your local store.
Another important goal of mine is to bring more AR technology to the youth in my community. There are so many exciting careers in this field, and I want to help expose young people to these opportunities. By teaching them about AR and other emerging technologies, I hope to inspire them to pursue careers in this field and make a positive impact on the world.
As I continue to develop my skills, I also want to focus on training and teaching others about AR. I want to help people feel empowered and excited about the possibilities of AR and to make sure they don't feel intimidated by the technical jargon. I believe that everyone can learn about AR and use it to express their creativity, tell their stories, and solve real-world problems. So, my future plan is to continue exploring the world of AR and inspiring others to do the same.
@xochiworld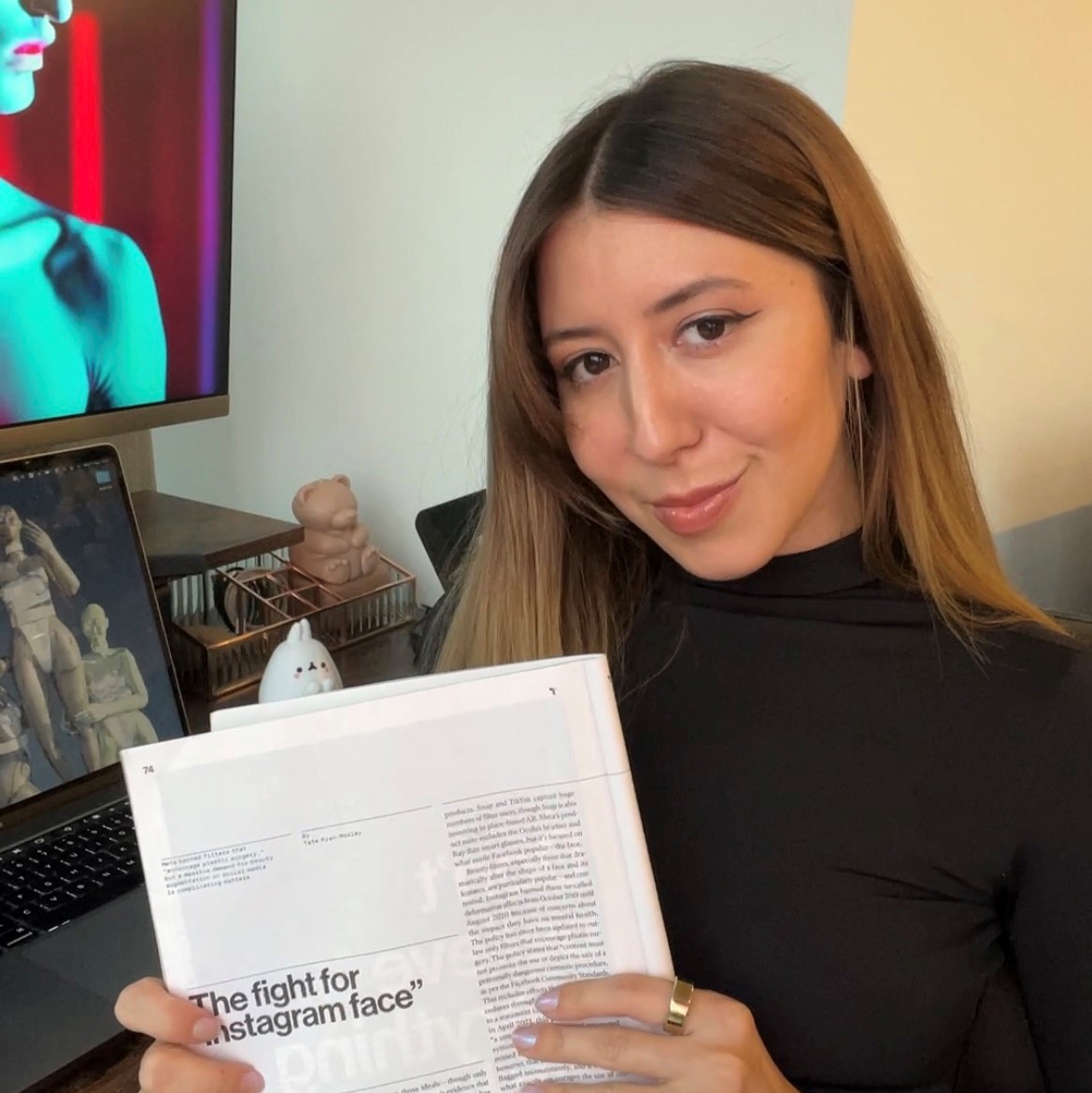 My primary focus is to continue honing my XR skills and strive for mastery in the field. I'm lucky enough to be dedicating my life to doing what I love and collaborating and learning from some of the brightest and most creative people in this industry so that motivates me to keep pushing myself to be better.
I'm very much looking forward to continuing to develop Mindgaze, performing tests with therapists and patients, and hopefully being able to help real people. Lastly, I can't wait to keep collaborating and innovating along with my friends from Trendimensional in the digital fashion space.
My plan for the future is to further specialize in 3D and augmented reality. I believe that I want to evolve my skills in modeling and take these assets to experiences that bring greater immersion. I believe there is a lot to learn.
This is a tough one, I have a list of I think 15 new softwares and AI's I want to start mastering and the list just keeps growing, so I hope I'll be able to fit it all soon lol.
I want to develop more skills, experiment, and create amazing engaging XR experiences. My focus is on developing my 3D art skills, creating amazing brand experiences for the brands I create, and exploring more digital fashion. And of course, I want to keep making waves with my activist filters and create an impact. My goal is to keep pushing myself to learn and grow, and just keep playing and exploring.
My plan for the future is to polish my visual style to make it more solid and find new interesting mechanics for creating filters. I'm developing my skills in 3D, discovering the world of generative art, and finding new ways of expressing myself.
What is your dream project or collaboration?
My dream project would be to work with a local mom-and-pop shop, or even a big brand, to create a series of fun and playful AR filters. I love the idea of using AR to help businesses showcase their products in an exciting way, whether it's giving customers a portal experience or letting them see how a piece of furniture would look in their home.
Of course, I'd want to put my own whimsical spin on things – maybe add some silly animations or hidden surprises that customers would discover as they use the filter. But ultimately, what I love most about this kind of project is the opportunity to work closely with business owners and really understand what makes their brand special. Creating an experience that's both fun and useful for customers, because I think AR is a powerful tool and can do so much.
So whether it's a small mom-and-pop shop or a big-name brand, I'd love to collaborate with businesses to create AR filters that truly capture their unique vibe and help them connect with customers in a whole new way.
@xochiworld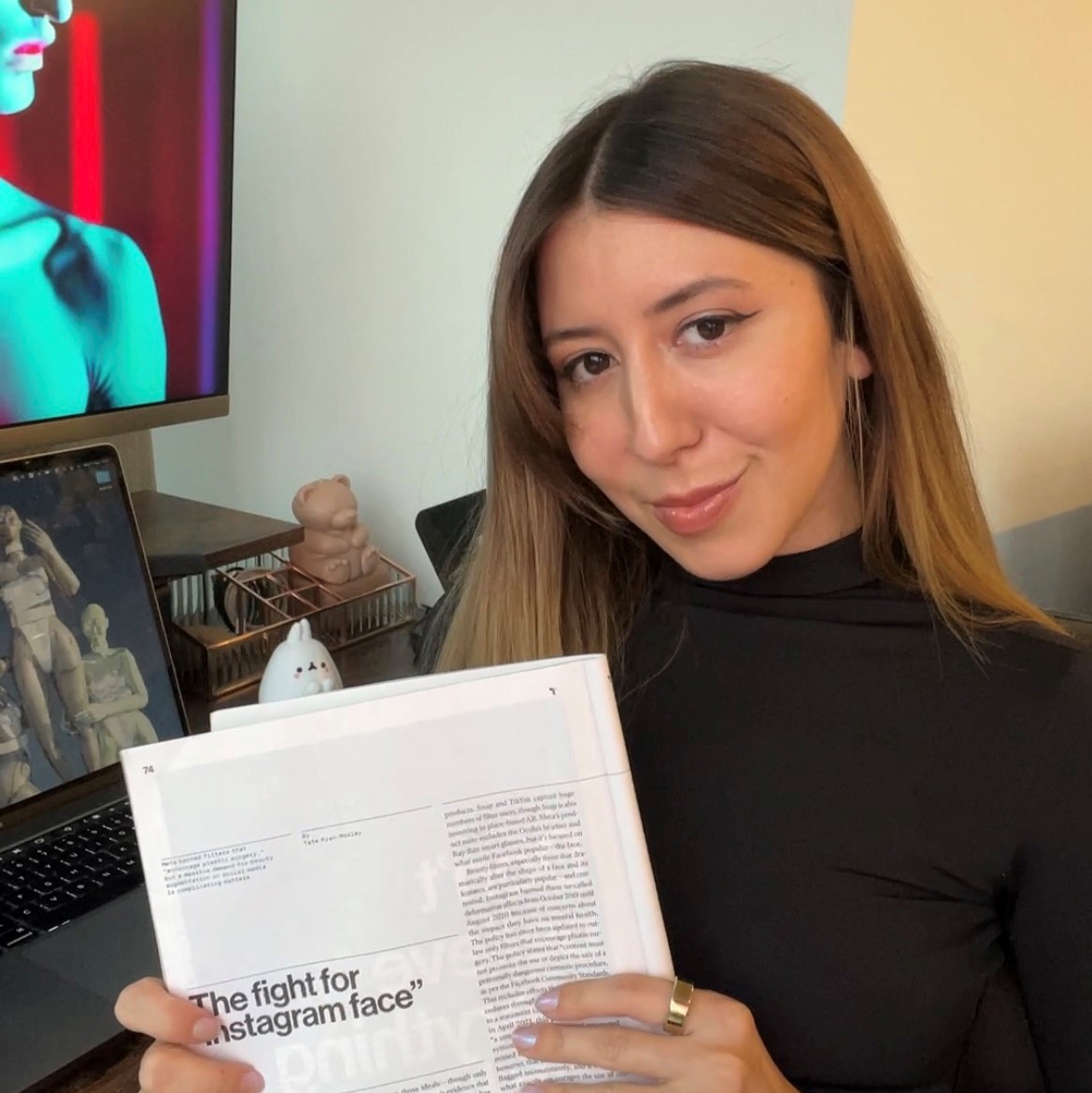 My ultimate goal is to work on AI and XR-powered Brain-Computer Interfaces, exploring the intersection of cutting-edge technology and human cognition, as I see this as one of the most exciting evolutionary steps of humanity.
My dream would be for a physical clothing brand to collaborate on a digital-physical project with my aesthetic. It would be really cool to produce prints and 3D models and see them materialized physically. I also love collaborating with Brazilian artists and am open to collaborations outside of Brazil as well.
I'm always seeking to collaborate with different creatives, to be a part of a creative artistic collective that creates amazing projects. A big fashion brand and to just go wild, or do some activist political work that educates, makes a statement, impacts and makes a change in people's lives.
That would be great to collaborate with artists, and institutions to create not just an experience but a piece of art as well.
⭐️⭐️⭐️
There is nothing more motivating and inspiring than observing successful examples and the creative growth of others. 👀🪄 There can be no envy here, only inspiration and fulfillment that drives you forward with even greater enthusiasm and your own exceptional ideas, nurtured by witnessing such talents as we had the honor to know better today! 💚