Lenslist on AiR | Okuhle Fallet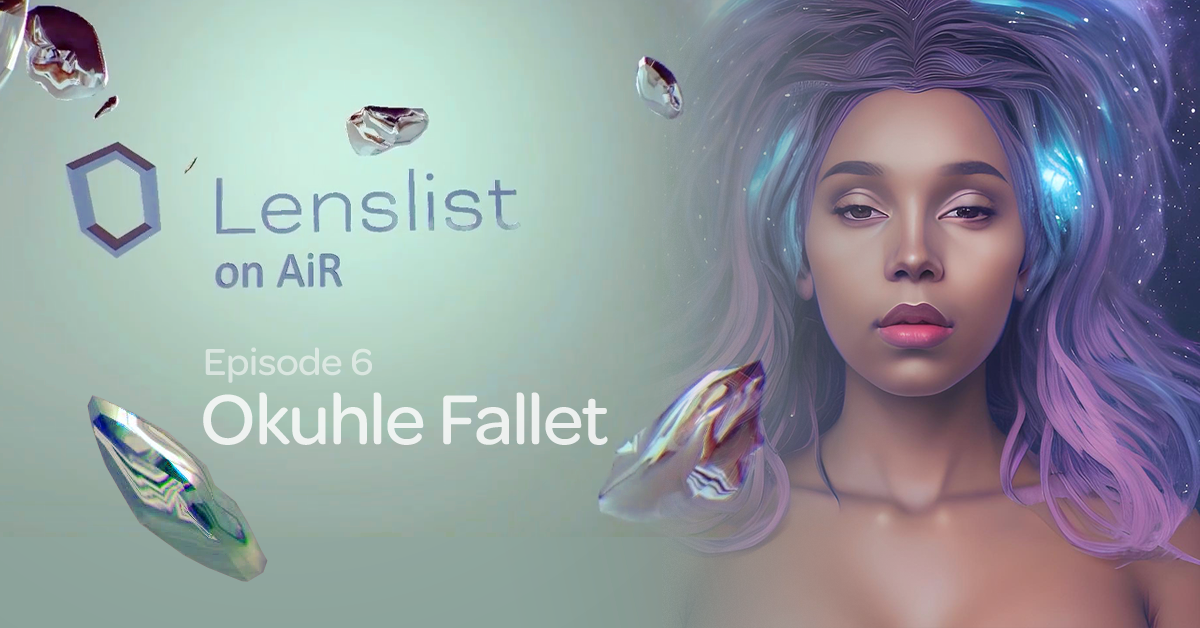 While exploring the world of Augmented Reality, we can see that there are still many talented minds to be discovered! 😍 One of these fundamentally ingenious designers is Okuhle Fallet – our today's guest in the new episode of Lenslist on AiR – and the girl who incredibly quickly went from a lawyer, to a sought-after AR, AI, and VR Creator. 🙌🎭 Her futuristic view of things, ease of finding inspiration, and thirst for development are far from all her strengths, which let her achieve detailed artworks – she will not rest until she does exactly what she intended! 🦋✨
But we will not spill all the secrets. You can learn all the most intriguing stories from her. 🪁 Meet our extraordinARily talented masterful heroine and don't forget to immerse in her positively mad-designed gallery! 💜

Lenslist on AiR
Virtual Gallery by Okuhle Fallet
Now it's time to beam into the world of cosmic nature, created in collaboration with the one and only Okuhle Fallet.
Inspired by intergalactic and planetary themes, Okuhle has designed a field of flowers that stretches far beyond what we could imagine. Become an astronaut and find yourself under the starry sky on a fabulous land of other-worldly beauty, where nature and technology are combined together. Explore all of the effects presented in this incredibly Space Core Gallery and dive fully into a bright-colored fantasy world to feel its aura.
Okuhle Fallet Space Core Gallery
⭐️⭐️⭐️

Your genre is incredibly vivid and contrasted, shows beautiful Sci-Fi, and I could name all of the synonyms to it, but everyone gets it because you literally allow people to transform themselves into any character that you create in the AR filter. So where does this love come from?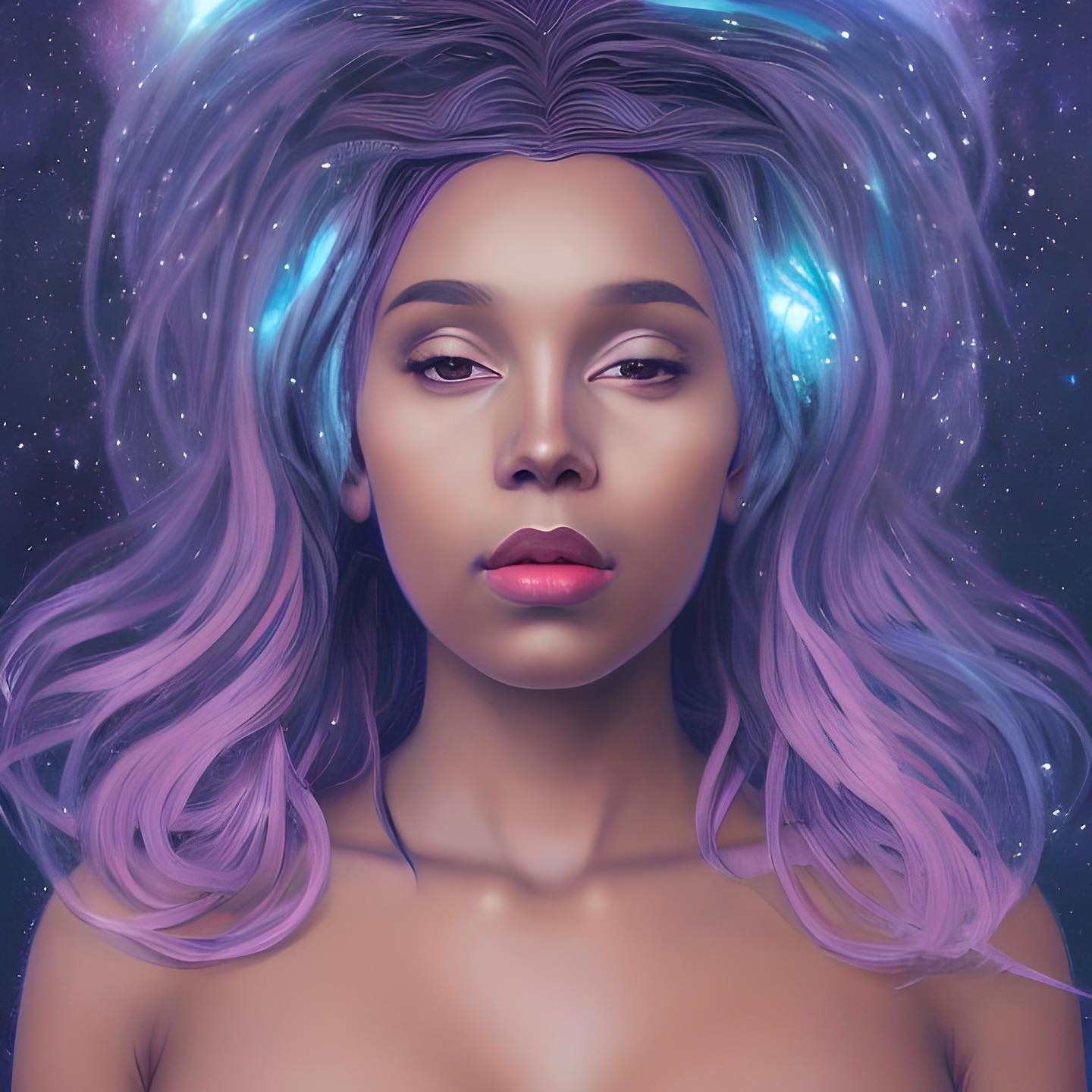 I didn't want to be myself or I was afraid of myself. It was easier for me to be all these wild fanciful characters because they could be everything that I wasn't. But I think that also comes from the fact that I've always loved Sci-Fi. I would watch The Matrix and Terminator. I've always loved fantasy books, Sci-Fi books, all of that stuff. So I think that's definitely where I draw a lot of my inspiration from because I'm somebody that's always sort of like, I live in my head a lot and I'm also thinking about the future. What is it that exists out there? If there were aliens that had to just drop out of the sky, what would they look like? What would they do?

I wanted to say and appreciate the way you grew in these couple of months, that you actually create effects because, you started your journey last year, and your skills literally rapidly develop themselves. So what's the secret?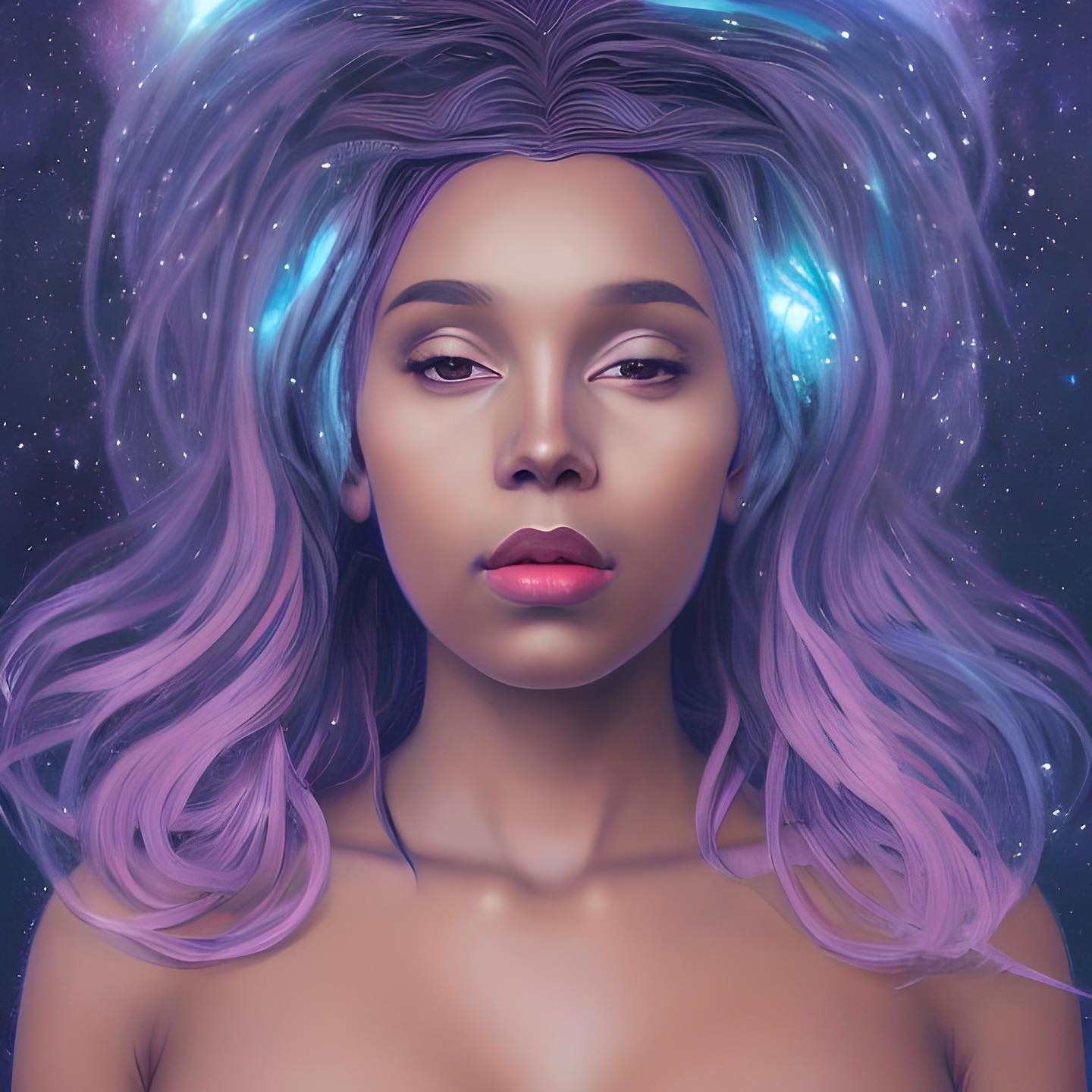 I owe a lot of my growth and the motivation I needed to grow to the community. I saw a lot of people posting examples of their work, posting how to help each other and working through problems or tricky scenarios. Having a community that doesn't make you feel stupid for asking a question was one of the things that drew me to it and makes me want to be active in it. For me, the more I grow, the more I can sort of be used to the community… It's a motivating factor for me, as well as the fact that there are so many tutorials and so much advice and so many people that you can look to in the community that can guide you and help channel you in the right direction. It's not to say that I'm a genius. I definitely spent a lot of late nights trying to perfect what it was I wanted to achieve. I have this horrible habit where if I don't like something, I won't rest until I get it right as I possibly can.
Purple Dev 😈
by ohfallet
VELTHOS 👾
by ohfallet

If it's not a secret, how many hours do you spend a day in the AR world or VR world?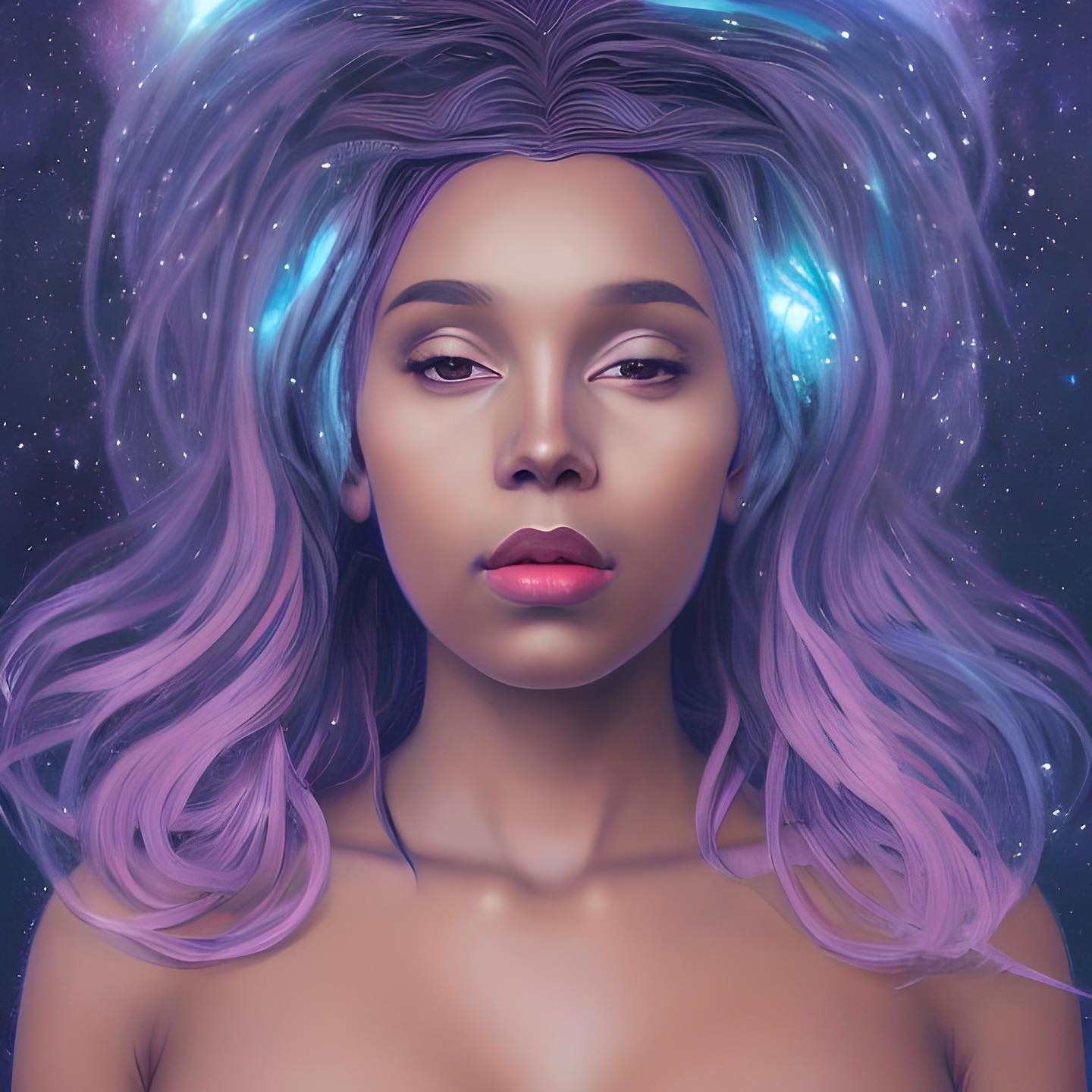 About two months ago, I actually just took a bit of a break because I was spending way too much time… I was getting back pain and stuff. This is literally because I was sitting for about 16, 17 hours a day. I had projects to do, including personal projects. But it was fun… Still, I do spend a good portion of the day online, so I'd probably say maybe about 8 to 10 hours.

You've recently had fun with the Midjourney platform, with the AI platform. In your opinion, can this way of creating art replace the traditional method, like sculpting, drawing, music, or let's say semi-traditional, like AR?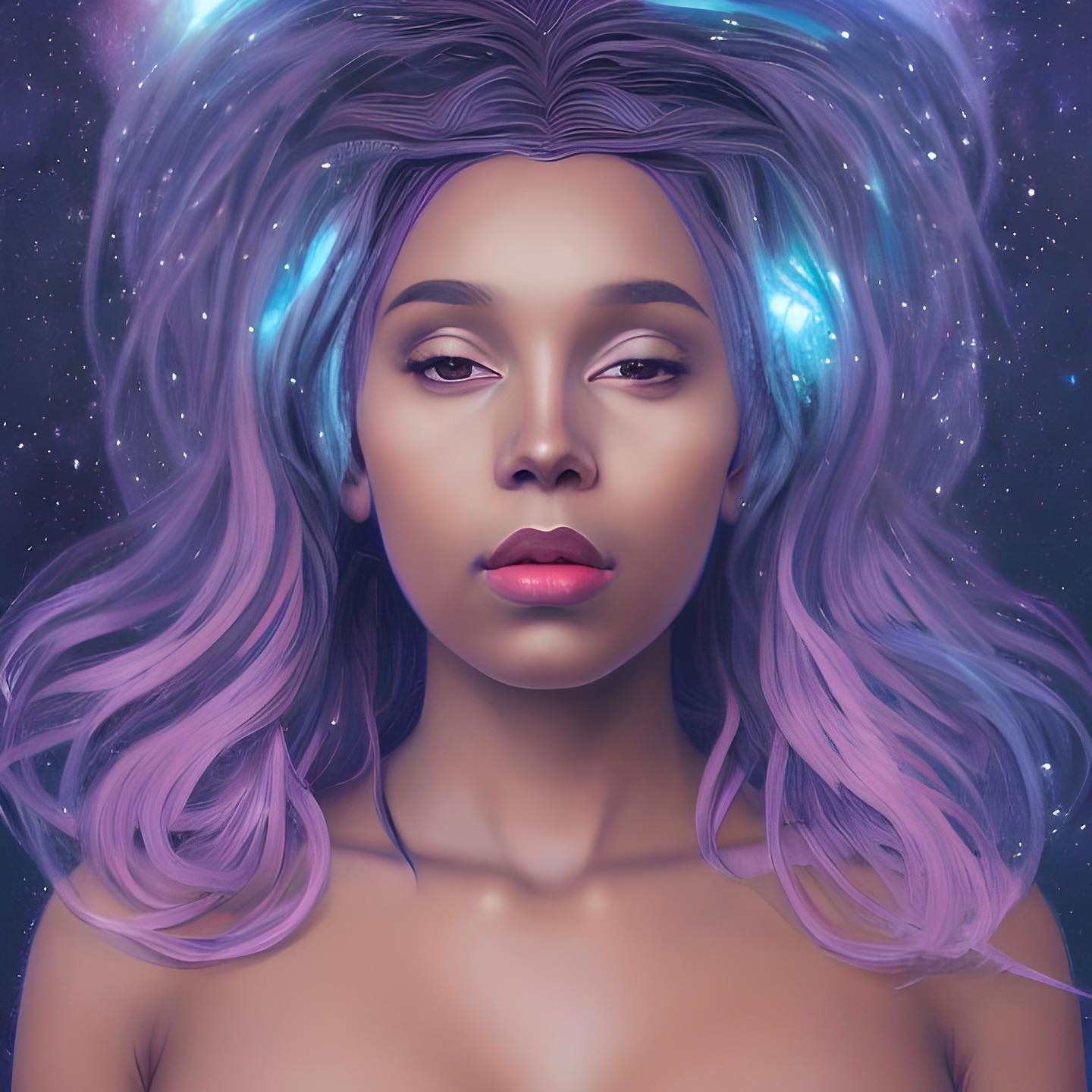 I don't think AI or platforms like Midjourney are here to replace anything. I think it's just a traditional tool in this sort of ever-changing digital, technological, landscape progression, adaptation thing that we've got going. I think AI arts is just the next best thing. I found playing around with it intriguing. It has different use cases!

Please tell us what is the concept of your Space Core Virtual Gallery?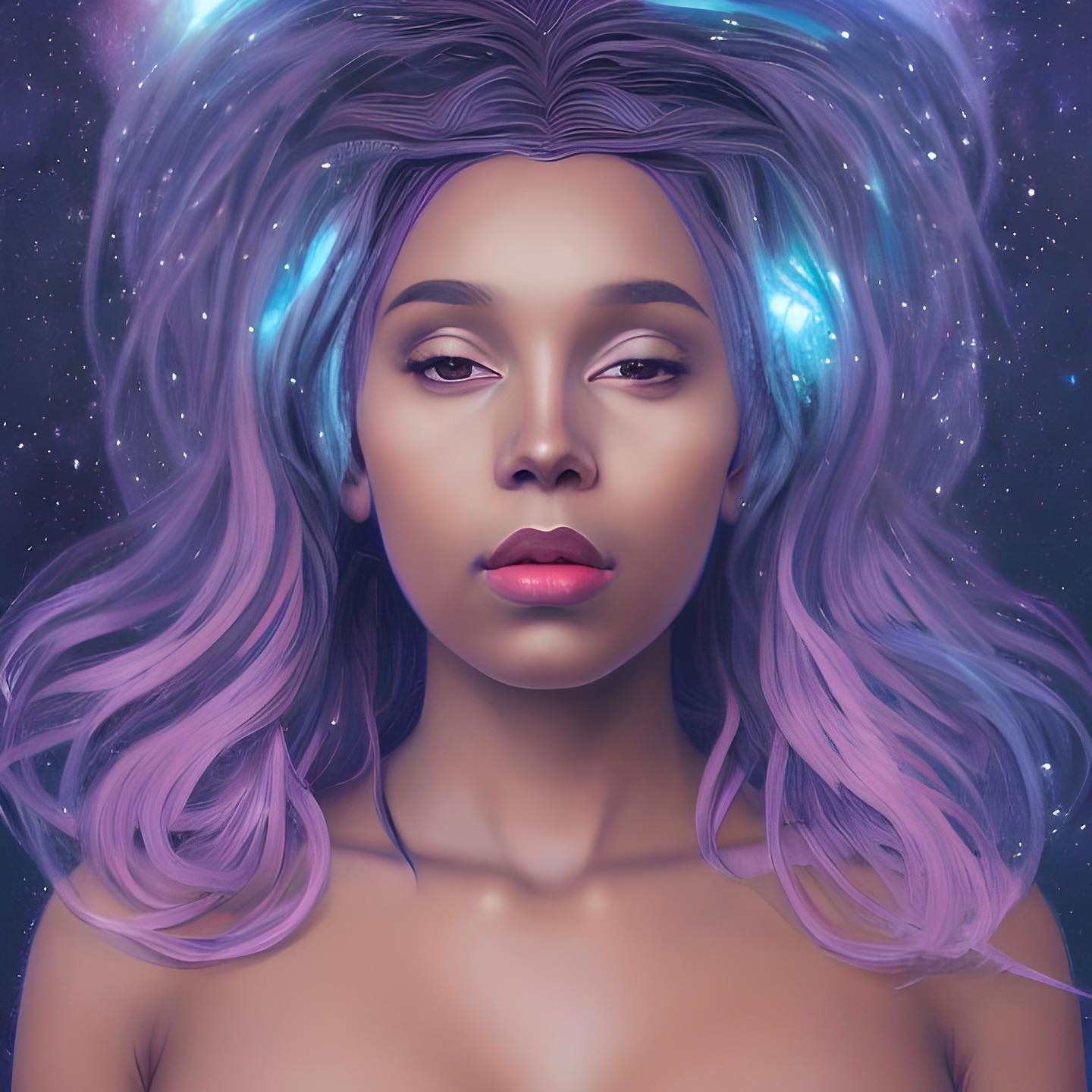 A lot of my art sometimes tends to speak to some sort of emotion that I have been going through. Sometimes I feel like being creative can be very lonely and sometimes I feel sort of isolated from the world at large. You feel in a weird way, you're out of this world, but not in a sort of not-so-grand good way, you are within yourself. But the craziest thing is that even when you're in this little world within yourself, it's so vast. I also think about how vast the Internet is and how vast space is. That's where I drew the whole sort of space idea, base core aesthetic that I chose and kind of the lonesome astronaut, and that sometimes as people were just these travelers in this universe of information, technology, feelings, emotion, and I just wanted to capture the beauty of it. We've got elements of, among others, a flower field growing on there, sort of like intergalactic, planetary themes. Hopefully, the theme comes across… There'll be lots of opening sparkles and sort of like a rainbow, bright colors. I can't do without bright colors.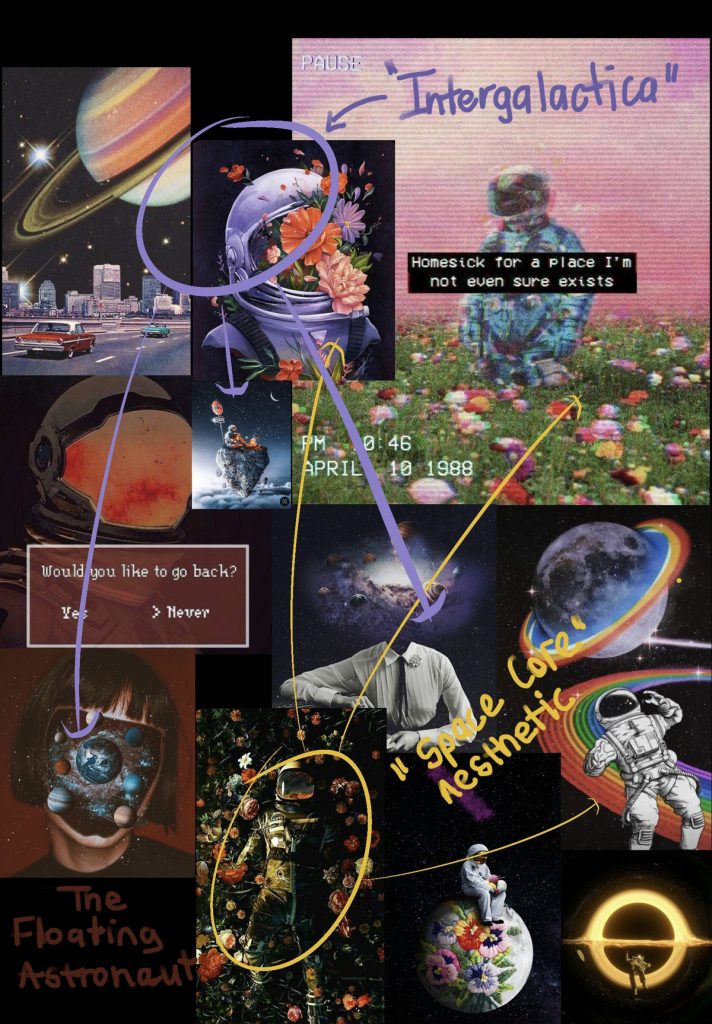 ⭐️⭐️⭐️
We were crazy happy to meet you Okuhle! You charged all of us with your uniqueness and took us to another planet! 🤩🪐 This is exactly what we needed to believe in AR magic even more… 🌸🌸🌸
And we have no doubt, our deARest friends enjoyed it as much as we did!