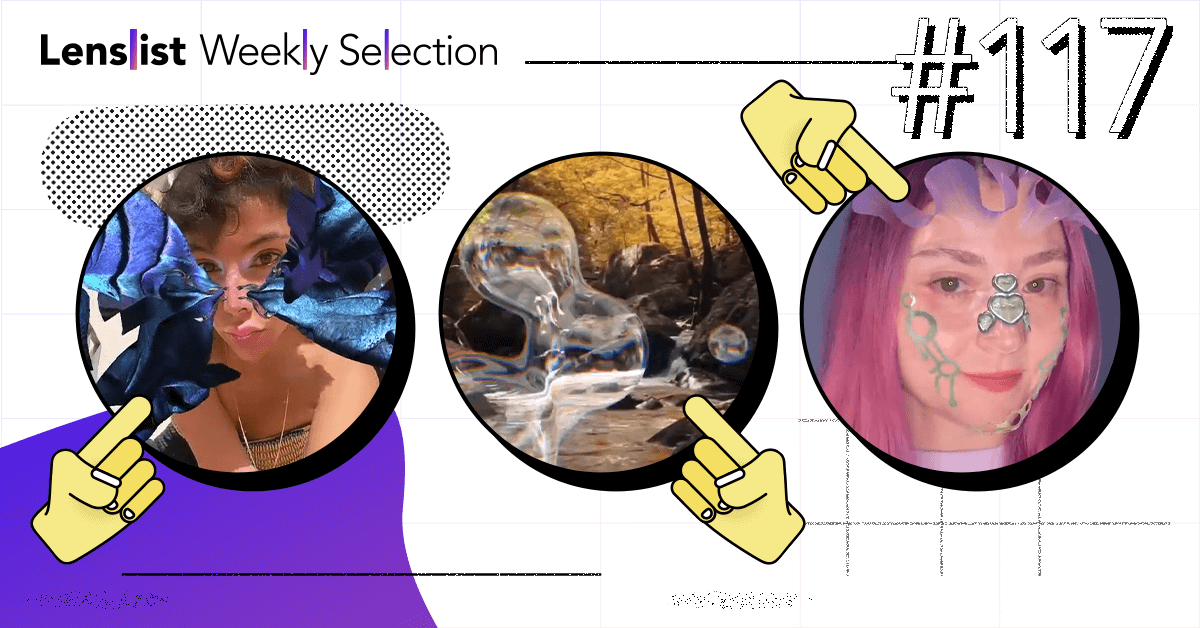 Are you ready for the most spooky evening of the year? 👻 We are! And to make this Halloween weekend even more exciting we have prepared for you a frightening #117 Weekly Selection of the scariest, but also fun filters! ✨
Don't worry, we know that there are some of you, who aren't fans of horror movies and scary costumes… 🫣 This week we made sure to start with an aesthetic and eye-catching touch. Check out these conceptual forms and beautifully glowy colors. 🫧 Maybe it will inspire you to dress up as a digital fairy? 🧚 And if you're on the scary-creepy-horror side, we'll make your heart beat a bit faster with all these spooky Effects. 🧛 Shining skulls, zombie make-up looks, and spine-chilling monsters guaranteed! 🧟 Enjoy!
💡 Our Lenslist database includes thousands of Instagram filters and Snapchat Lenses. Every one of them is teased by a demo video, has a direct link that opens it on mobile social apps, and is tagged depending on its style and functionalities it uses. To help you take full advantage of Lenslist, we've linked some tags related to the filters mentioned in this article. Don't hesitate to try them out!
Related tags:
Related tags:
Related tags:
Related tags:
Related tags:
Related tags:
Related tags:
What a dose of spooky ideas! Today we certainly won't be able to fall asleep. 🫣 We hope, however, that we haven't scared you too much, and that you will try all the filters with your friends! 🧛🧟 Don't forget to give a shoutout to all the amazing Creators and stay tuned for more spooky content! 🎃