Shutterstock x Lenslist Case Study: Success as Fast as a Snap of a Shutter!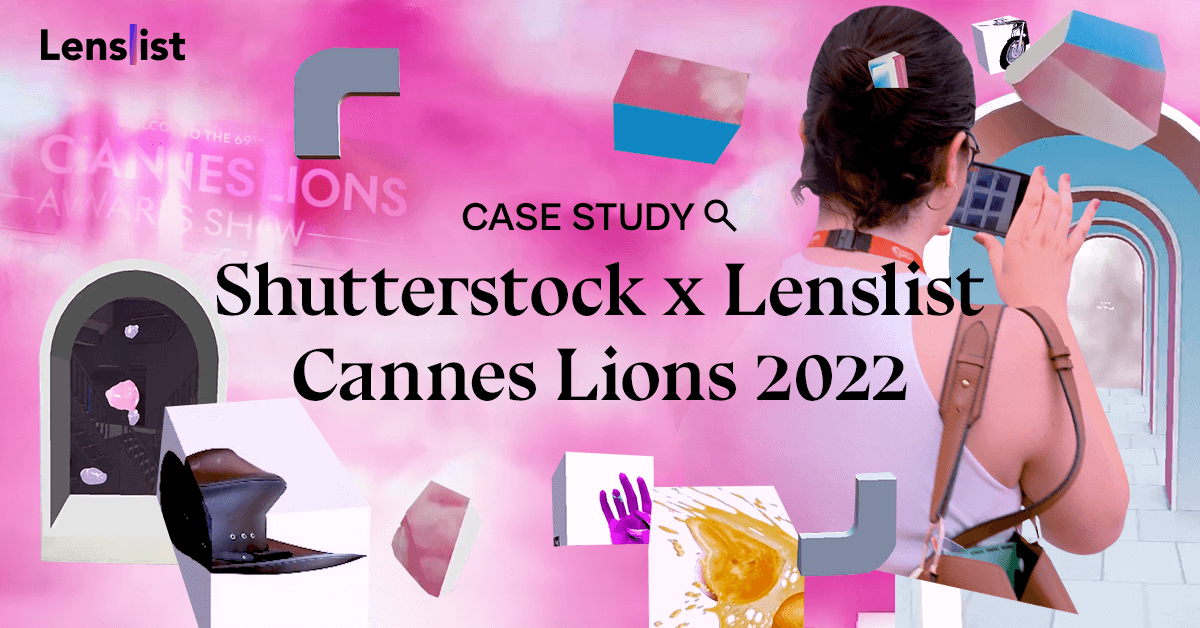 Everyone appreciates a good refined digital space that intriguingly captivates its users, transports them into another world where everything is possible, and, at the same time, acts as a clever complement to the real-life phenomenon. This creative task of "Defying Dimensions" changes the perception of all, so far existing, limitations and modifies well-known perspectives. With the possibility of expressing every idea, the key question remains how to create these Augmented Reality settings to optimize the user experience and brand's gains to the maximum?
This was exactly the type of challenge faced by Shutterstock – an American company owning a library of millions of stock images, graphics, and illustrations, as well as video clips and music tracks available for licensing. When preparing its stand for the Cannes Lions 2022 – a global event for those working in the creative field – Shutterstock wanted to improve this real, physical space with a digital aspect, to become more recognizable and promote the brand.
Together with Shutterstock, Lenslist has launched a set of 5 Target Tracking Effects that augmented individual parts around the venue. Each was triggered with a different piece around the SSTK's stand, with the aim to augment the real-life environment – for instance, one of the filters was built out of cotton candy that was also gifted to the visitors.
The entire campaign was purely organic, with the only distribution point for the AR Effects being QR codes around the stand, while the accurate communication at the event ensured the accessibility of the experience. Despite the lack of typical promotion, the results speak for themselves. Lifetime stats show that the Effects were opened over 44,000 times and captured 3,900 times, with a total of 23,500 impressions!
Focusing on AR marketing at events is not only a chance to enhance the brand's digital potential but also a possibility to create a seamless transfer between perceptions – enabling a shift from traditional brick-and-mortar thinking to an interconnected environment joining brands and individuals. By providing users with the AR tool we give them significantly more than just an attractive way of advertisement – they obtain an opportunity to experience the world in a completely new and innovative way.