Best Branded Instagram Filters – August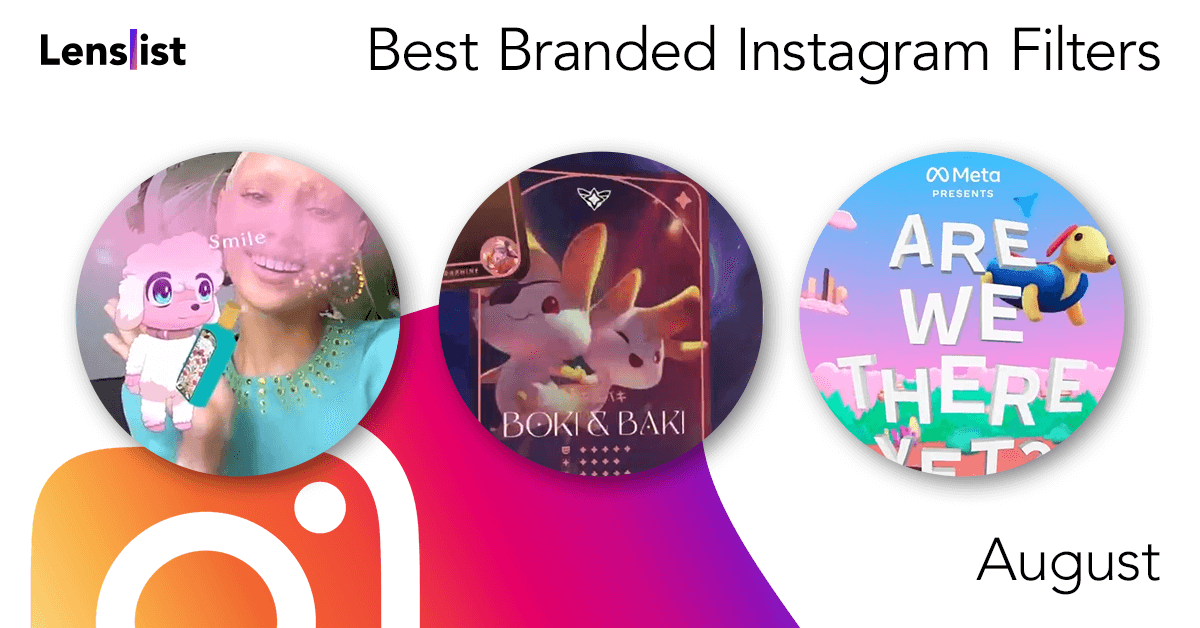 Who's ready for August's hottest mARketing Effects? 🔥 We know you are! 😎 Put on your sunglasses, sit comfortably in the nearest park and catch the last rays of the summer sun while discovering our selection of Best Branded Instagram Filters!
This month, as usual, brands outdid themselves and came up with original ways of advertising their products. 🤩 Admire beautiful digital worlds created to reflect the ephemeral and appealing scents of perfumes! ✨ Discover aesthetic interactive objects promoting this summer's most popular events and festivals! Try out the trendiest accessories and make-up to boost your style for these last weeks of warmth and sun! ☀️
We hope you'll enjoy it as much as we did! 💜
*Branded filters are AR effects that have been ordered by a brand, an artist or a non-profit organization, for promotional or other purposes. We use this name to distinguish them from 'community' filters that are made by AR Creators for artistic purposes.
Find out more AR inspiration to implement in your brand communication!

Enjoy and stay tuned for another portion of inspiration!