Two Years of Weekly Selection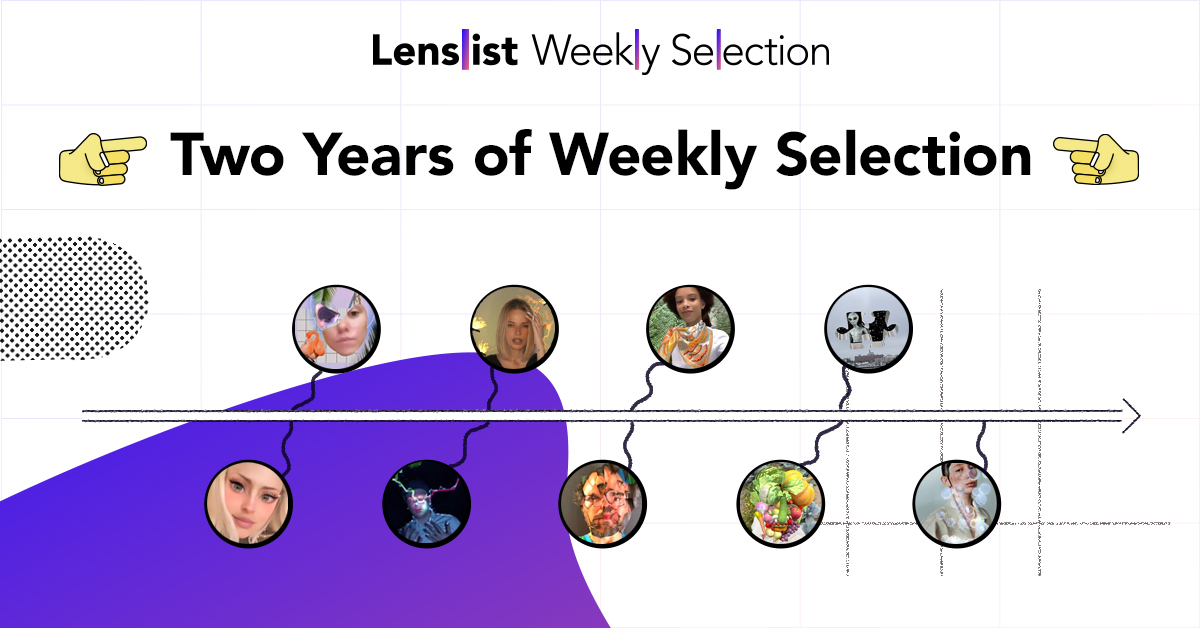 Today is a big, sentimental day for us and the Lenslist Community as it's been 2 years since we released our Weekly Selection series! ⭐️ And we have to admit that… Fridays have now taken on a whole different meaning. During that time, Weekly Selections have become a lot more than just a showcase of latest Effects – they grew into a Friday tradition that everybody loves, awaits with excitement and gets inspiration from. Prepare for a nostalgic journey through these amazing past 2 years and let's celebrate together! 🥳
Weekly Selections
We still remember how it all started and looking back, Weekly Selections have allowed us to truly connect with our Community. They hold a special place in our hearts and it's definitely our favorite weekly routine! Discovering new creative minds, bonding with everyone, keeping ourselves up to date with the latest creations, news and most importantly – promoting, supporting, recognizing and inspiring YOU! 🧡
Weekly Selections in Numbers
How about some numbers to show you how much our Community achieved and the power Weekly Selections hold? 😉 Inside every edition you can find about 40 new Effects which today, with hitting 107 Weekly Selections, gives us… 4648 Effects chosen in total!
Within these 2 years, we've managed to feature over 550 unique Creators and studios together with over 600 unique brands! What we're extremely happy about is that our Weekly Selections are filled with Effects made not only by our precious regular Creators, but also freshly-discovered talented minds. ⚡️
Some of our Weekly Selections were far from ordinary… 💫 In total, we had 20 prized editions made in collaboration with Spark AR, including 14 $pecial Editions where during 14 weeks we distributed $10,000 each time among the top 10 Creators!
As you all know how much we love themed Effects, we can't forget about 6 Special Editions with various custom themes such as AR For Good, Hidden Gems or AR Novelties! 👾🚀 All Creators stepped up to these quick challenges and proved once more that there is nothing impossible for them. 💪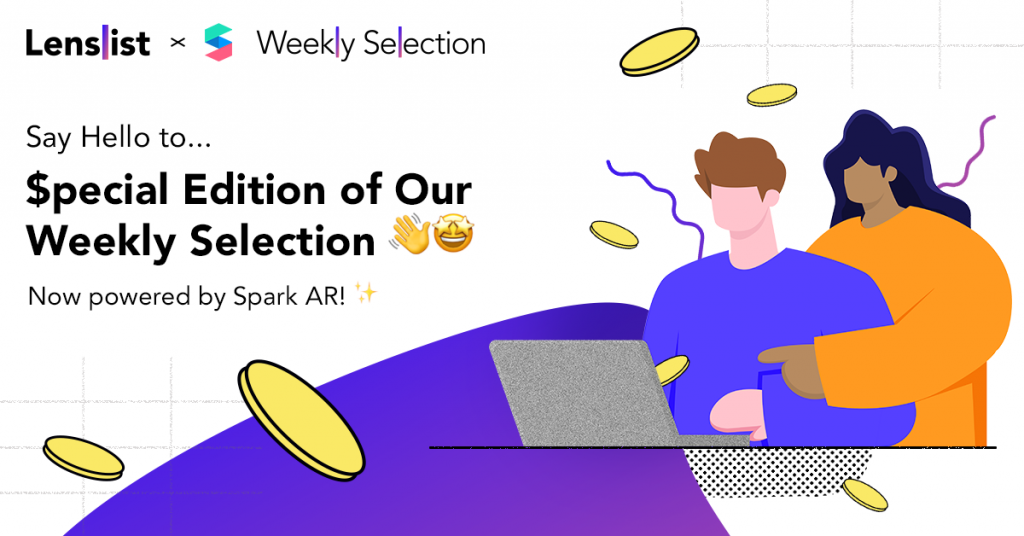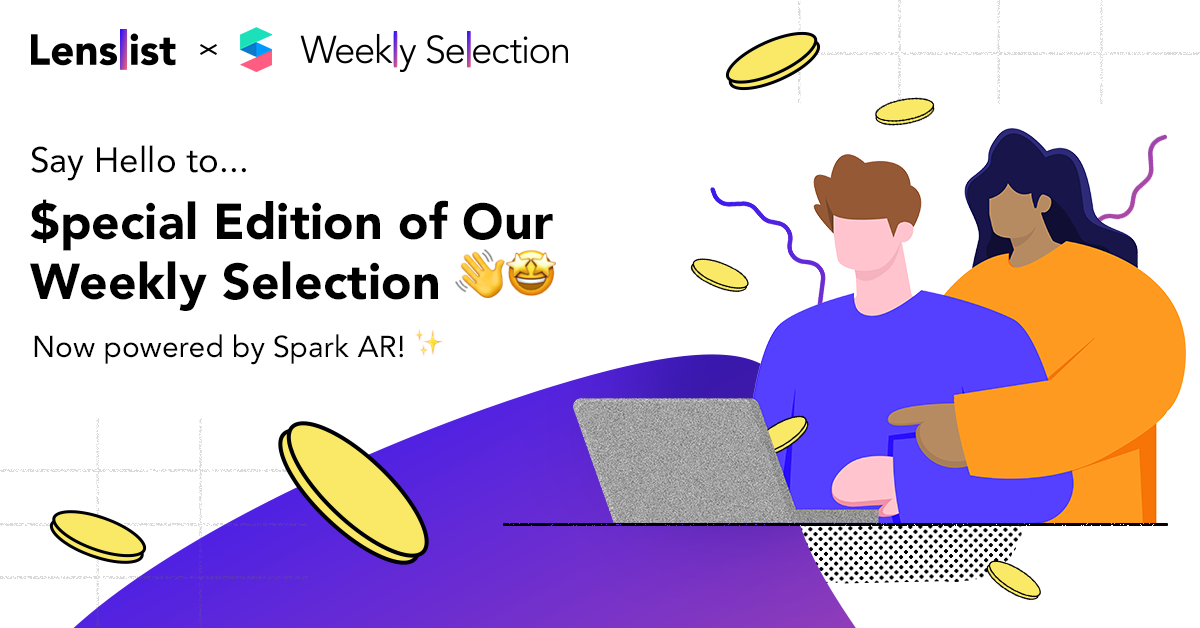 For Weekiversaries, our festive Weekly Selections and round numbers, together with Creators we always prepare something surprising. We celebrate the round Weekly Selections with custom made Effects straight from our dearest Creators and since the 80th edition… We've built three virtual galleries! 💜
Our growth wouldn't be possible without you, our Community. What's probably the most wholesome about Weekly Selections is that we grow, learn and improve together. We wouldn't be able to count how many amazing messages, limitless thanks and positive energy we've received from you over these past 2 years! 🥰 Every message matters to us and keeps us going!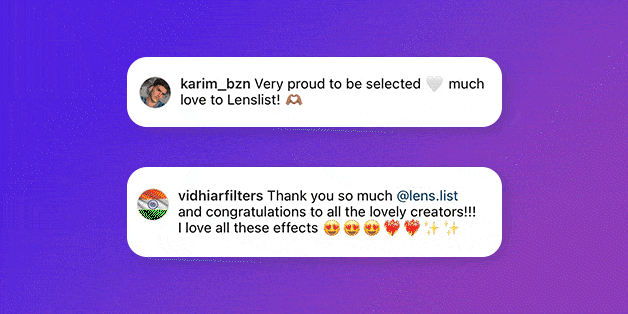 We'd like to thank each one of you for keeping us company during these 2 extraordinary years filled with unforgettable moments. 🧚‍♀️✨ Seeing you all grow makes everything worth it. Without further ado… let this journey continue! 🧡