AR Talk | Sarah Fontinele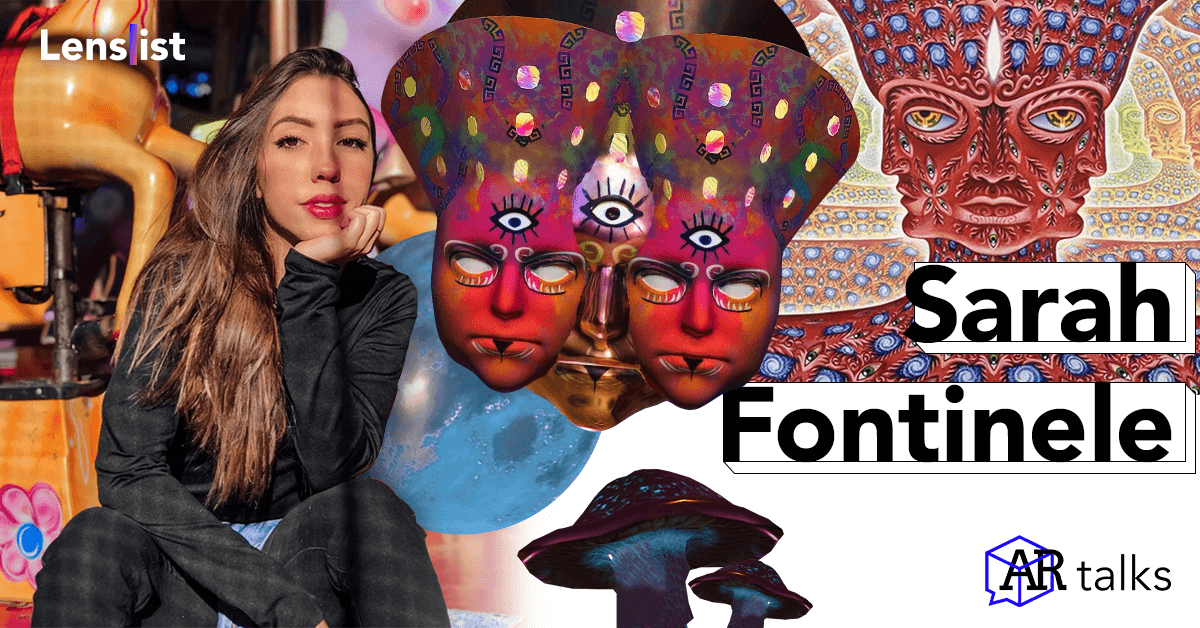 Brazil is her home, ARt is her therapy – meet Sarah Fontinele, our today's AR Talks guest! ⭐️ She's a Creator very close to our hearts and the winner of two Weekly Selection Special Editions. 🥳 AR immediately sparked her interest and got all the creativity going – now Sarah's portfolio is filled with stunning Effects and just like us, she cannot wait to be a part of the AR future! Discover the story behind her iconic work and dive into Sarah's mind with us. 💜
⭐️⭐️⭐️
How did you become a digital creator? When was the first time you thought about starting creating in AR??
I've always had a curious mind and a taste for learning new things, and one day I saw a video of someone creating a filter and thought: "okay, one more thing for me to learn".
I just didn't expect it to become such a passion for me.
That day I watched all the tutorials you can imagine and started creating the craziest things my head could think of. When I published the first filter, it was an amazing feeling to see people using it and enjoying the experience.
In the same week, I started to attend my first clients – that's when I saw that this really could be a career.
And for me, this is more than that. It becomes a way to express my creativity and my feelings – it's almost therapeutic.
You were featured multiple times in our activations, and you won both of our Weekly Selection editions – AR for Good and Hidden Gems. How does this influence you? What happened later?
This absolutely changed the game for me, not only for the prizes but to see that someone likes what I do and values my creation. When I started, I didn't get much support from my followers and friends and sometimes, I just felt a little frustrated with this.
Only we know how much effort and passion we put into these projects and see the recognition is truly amazing.
In this AR journey, I also met a lot of incredible Creators, made a lot of friends, and it's amazing to see how supportive and empowering this Community is.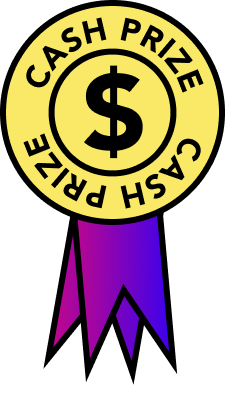 The Goddess Oasis
by sarahfontinele.ar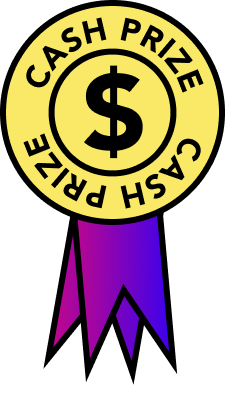 DON'T BE SILENT
by sarahfontinele.ar
What was your inspiration behind creating the Goddess Oasis Effect?
I wanted to create something different from what I had already been doing, and I had the idea of ​​creating an oasis where the user could walkthrough, see around and blend in with the environment. So I started with the water, the moon, but there was still one main piece missing.
That's when my boyfriend introduced me to this artist called Alex Grey, and he had the most psychedelic paintings I've ever seen.
And it was from one of them that the inspiration for my goddess came.
This is probably my favorite filter, the creation process was super fun, and it's really beautiful if I say so myself.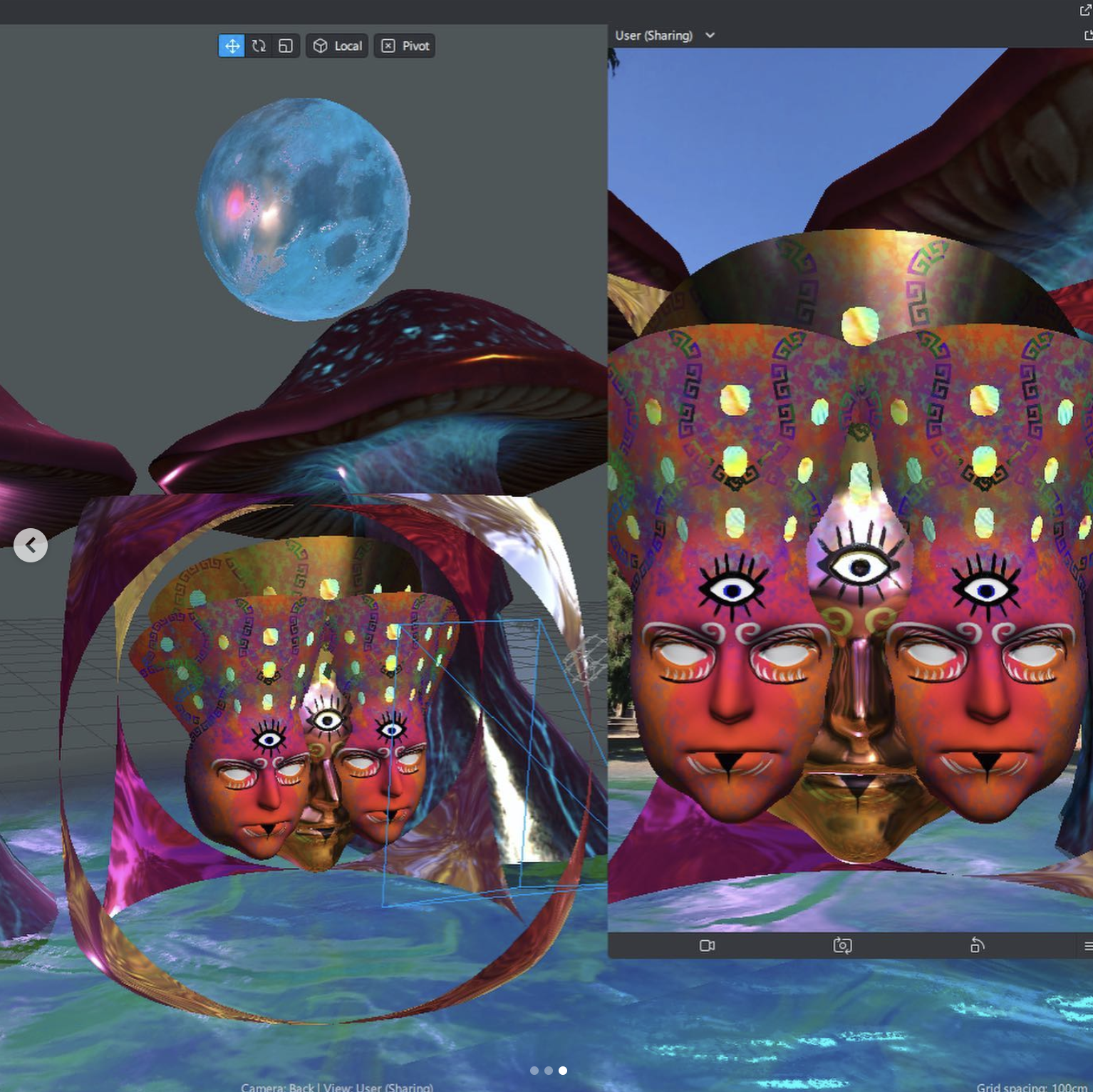 Which collaboration with brands do you see as the most important and challenging for you?
I had the opportunity to work with some small brands, and the most challenging thing for me is that they are not ready to create something new or different like they are afraid of innovating.
I almost always get the same requests for filters, and sometimes we just know that this won't give the results our clients are looking for. Some things just don't work,
and amazing ideas on how to present the brand go under the rug.
I think the AR market in Brazil is still heating up, but I predict a lot of growth from this year.
What's your plan for the future? Does it revolve around AR, or would you like to go further with digital art, especially with Metaverse being a hot topic right now?
I love technology, and making filters is a passion, but I also like 3D modeling and texturing.
I think if you work with any kind of digital art or are thinking about getting started, get in there and go for it!
The Metaverse is already a reality, and we are right in the middle of it,
seeing the evolution of the internet and participating in the way we interact within it.
I'm sure the future is very promising, and AR is definitely in my plans.
And the last question may be a bit quirky. 😁 Imagine – If you were going to show to the aliens just one AR Effect, which one would it be and why?
This one is easy – if I don't pass out first, I would definitely show them the Goddess Oasis and ask if they also have giant mushrooms where they live. It would be fun to see them confused.
⭐️⭐️⭐️
Sarah is truly a gam, and rasing star in AR world! Follow her work on Instagram 💜