Lenslist on AiR | Anne Horel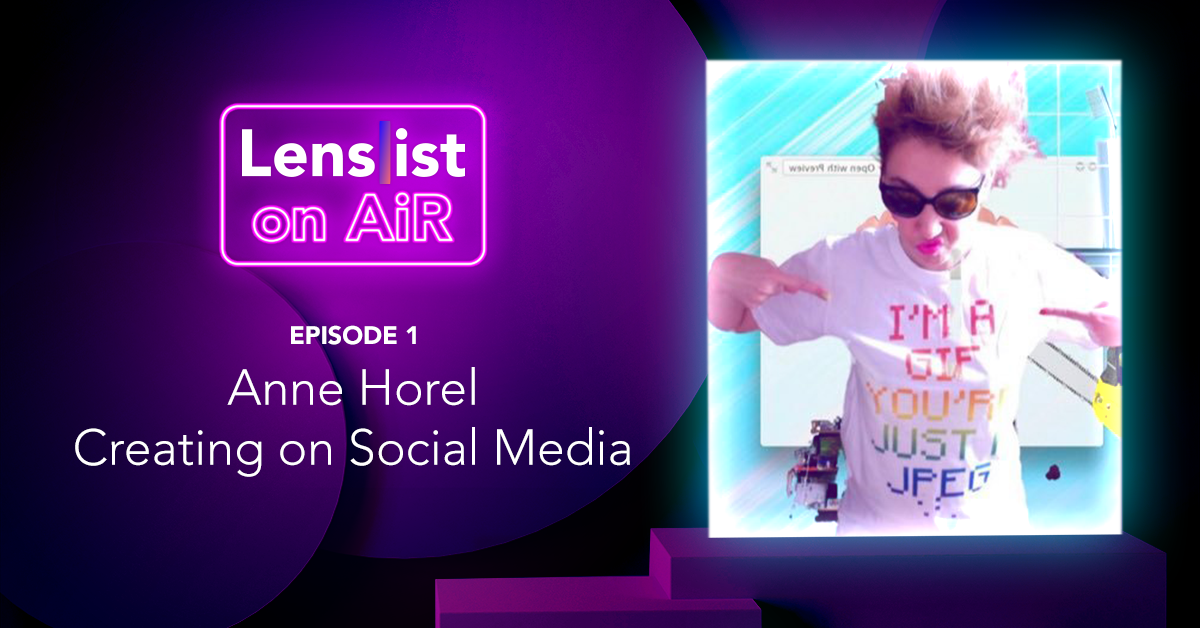 We love to be loud when speaking about something important and what matters even more – we'd love to give YOU, our AR Creators, a voice. 🙌🏻 Let us introduce… our first ever extended interviews – Lenslist On AiR – a new format where you can see and hear our talented guests. 🎥⭐️ During the first episode, we had the pleasure of talking with Anne Horel – an extraordinary ARtist and the curator of the "Creating on Social Media" exhibition in Le Lavoir Numérique. She tells many stories – about herself, her show, other artists, inspiration and more. Buckle up for a visual creative treat! 👀💛
⭐️⭐️⭐️
Lenslist on AiR – Anne Horel
Anne, maybe the first question I would like to ask you right away is for people who actually hear about your exhibition for the first time. Could you tell us something more about this exhibition? What would you like the visitors to actually see in it or get some sort of emotions out of it? Can you tell us more about your exhibition in general?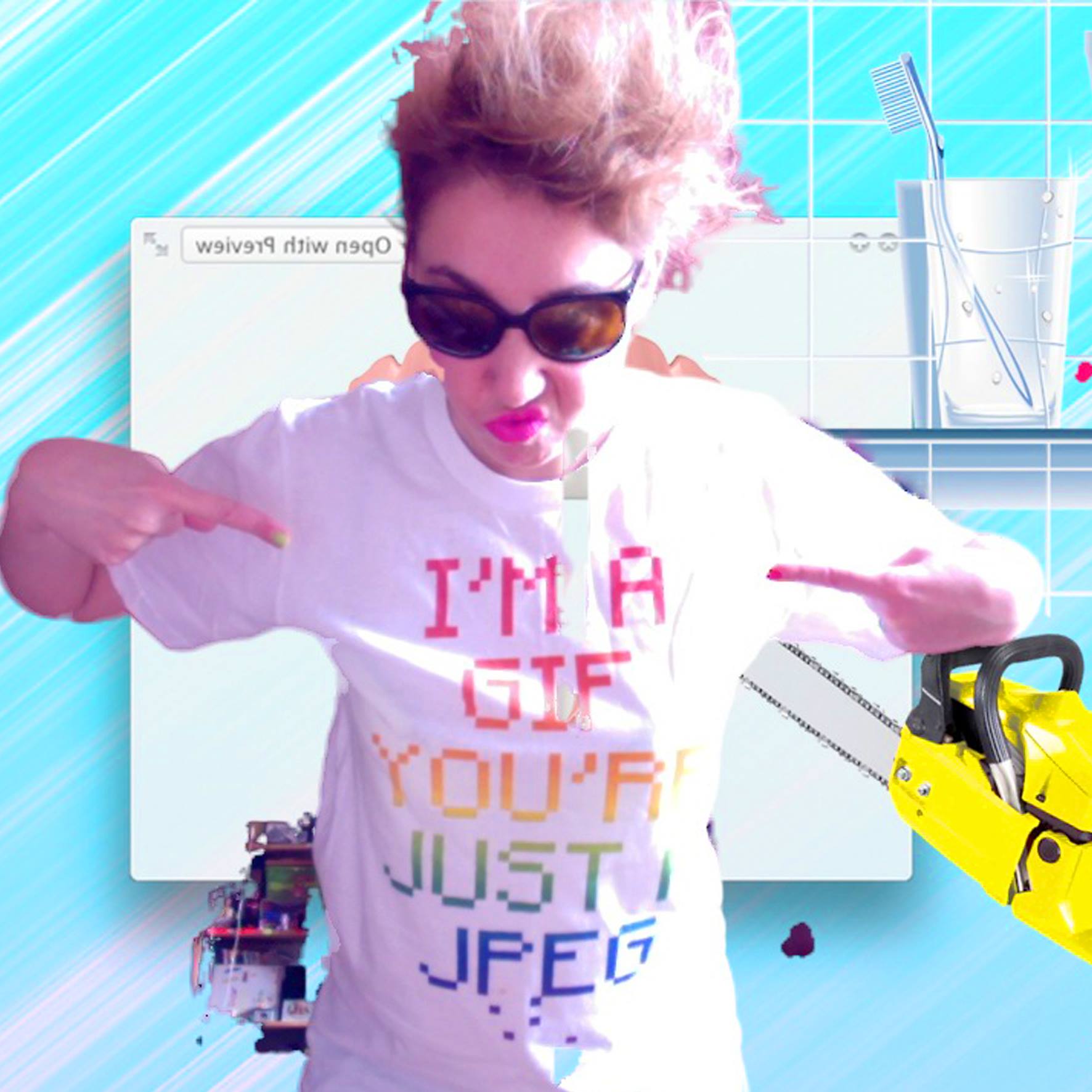 Absolutely! This exhibition is about creation on social media. I've been creating on social media and using it since 2009. So it's a retrospective of my work on social media and you can actually figure out how social media has evolved since. So it's kind of like diving into the history of social media through the lens of my work.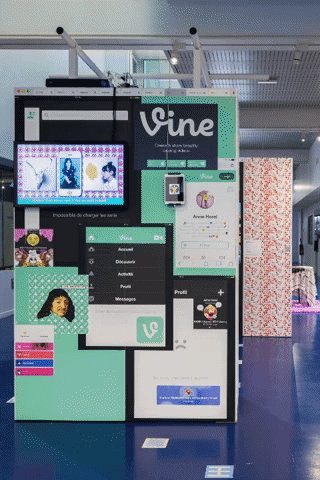 Creating on Social Media exhibition by Anne Horel
If I understand correctly, you were not always into AR. It wasn't your first choice of the way you wanted to express yourself. How did you come to it then? Why did you decide that AR is actually one of the best ways to do it?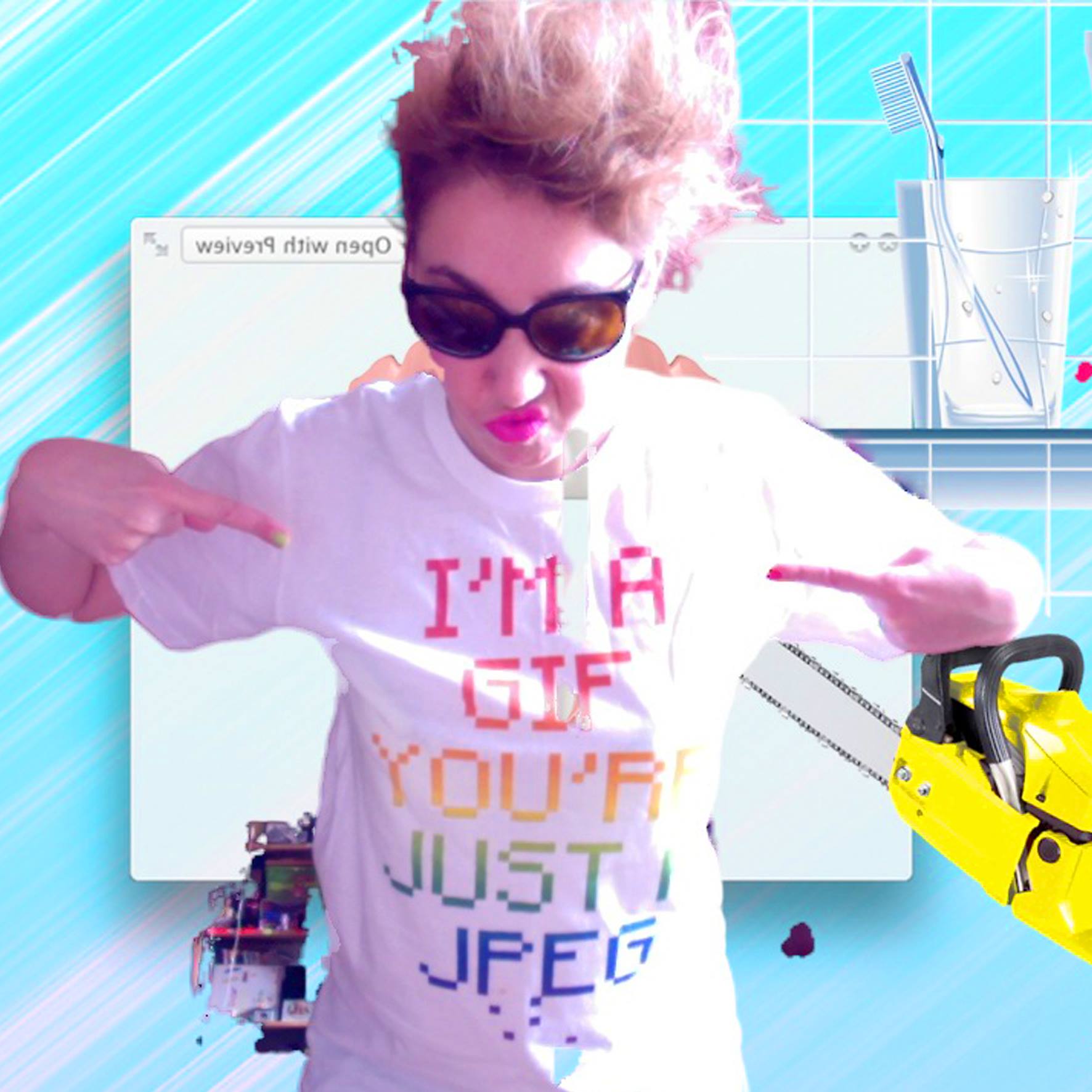 When filters appeared, it was on Snapchat before. It wasn't available on Instagram. And I was using Snapchat a lot! On Snapchat, I was only making stories. I was using Spectacles and making a lot of interactive emoji stories. But I didn't know you can actually make filters. And I didn't even try before it became a thing on Instagram. SparkAR was something that was very accessible and I was like "let's make a try!". It was only in 2020. I started the year with making my first filters on SparkAR and became completely addicted.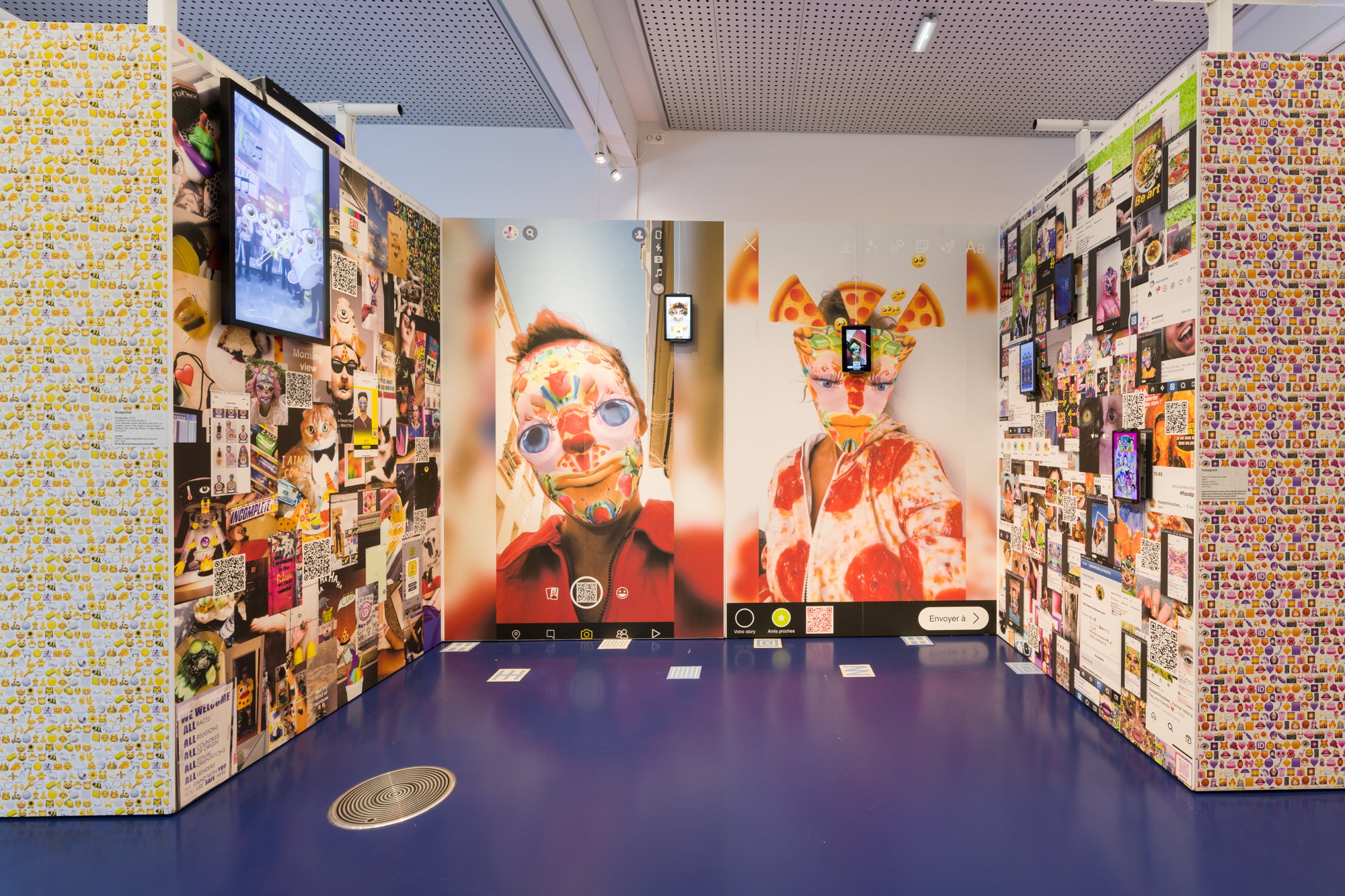 Creating on Social Media exhibition by Anne Horel
As we're touching the field of your art since 2009, I thought that it would be interesting for you to share with us how the work process from your side actually has changed. Could you tell us more about this?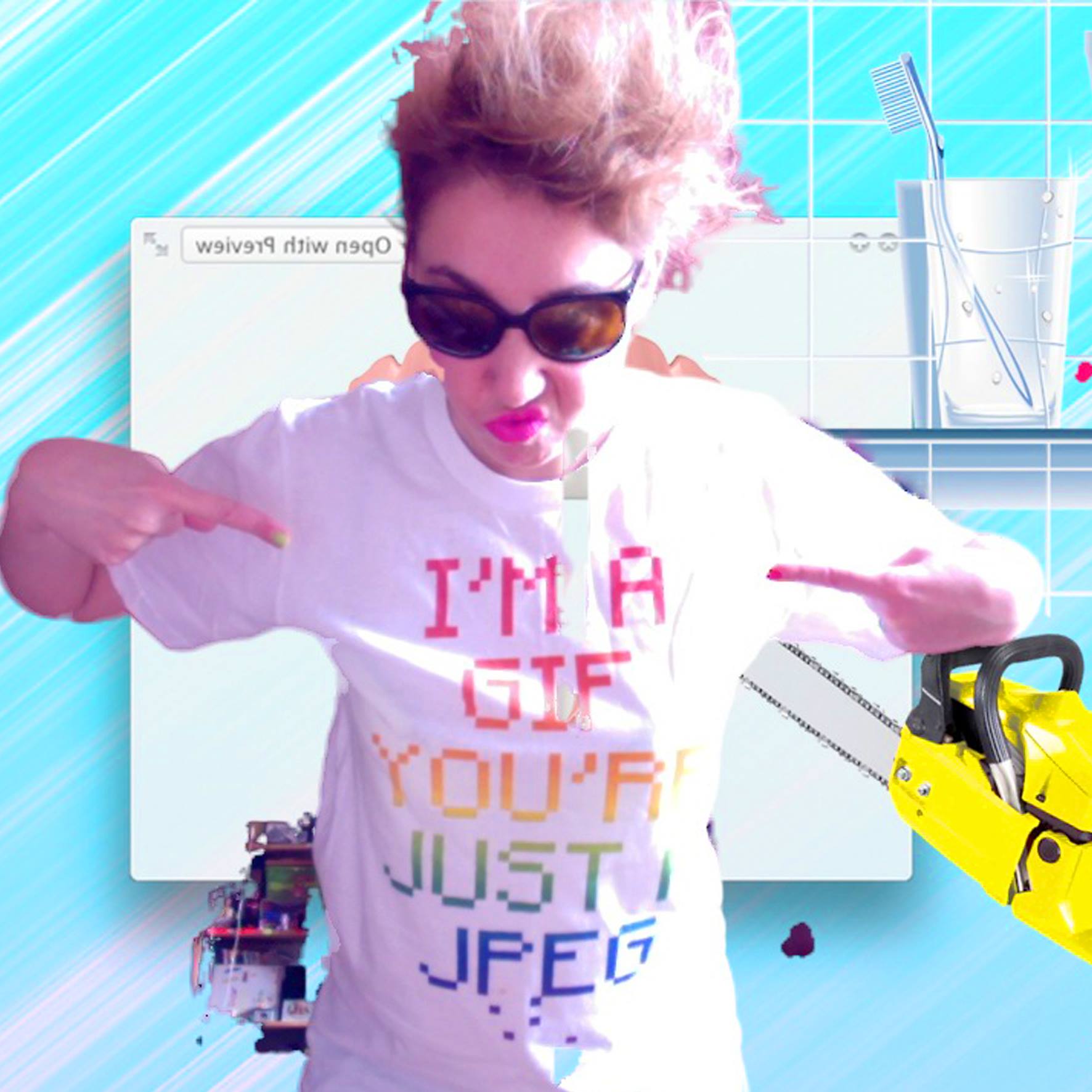 The funny thing is, that it feels like a continuous timeline. I see myself evolving with my practice, but I don't see any separation. Which is weird, because there are many different periods and I can tell in which state of mind I was this time, and this time, and this time. And it just feels like art on social media kind of taught me who I am as an artist. Each time it's kind of like little gems, mirroring how I evolve in my head and how I evolve in practice. And each time the platform is allowing me to experiment with new languages and connect with people, meet artists, exchange, which is the most important thing. I'm completely in love with social media, it's the best thing that has happened to me. I wouldn't say that it's the best for humankind, but it's to me.
Lenslist is all about the creator's community. I was wondering what the community brings into your art. You're definitely a big part of it, but maybe it has some effect on your art and the way you approach your creative process?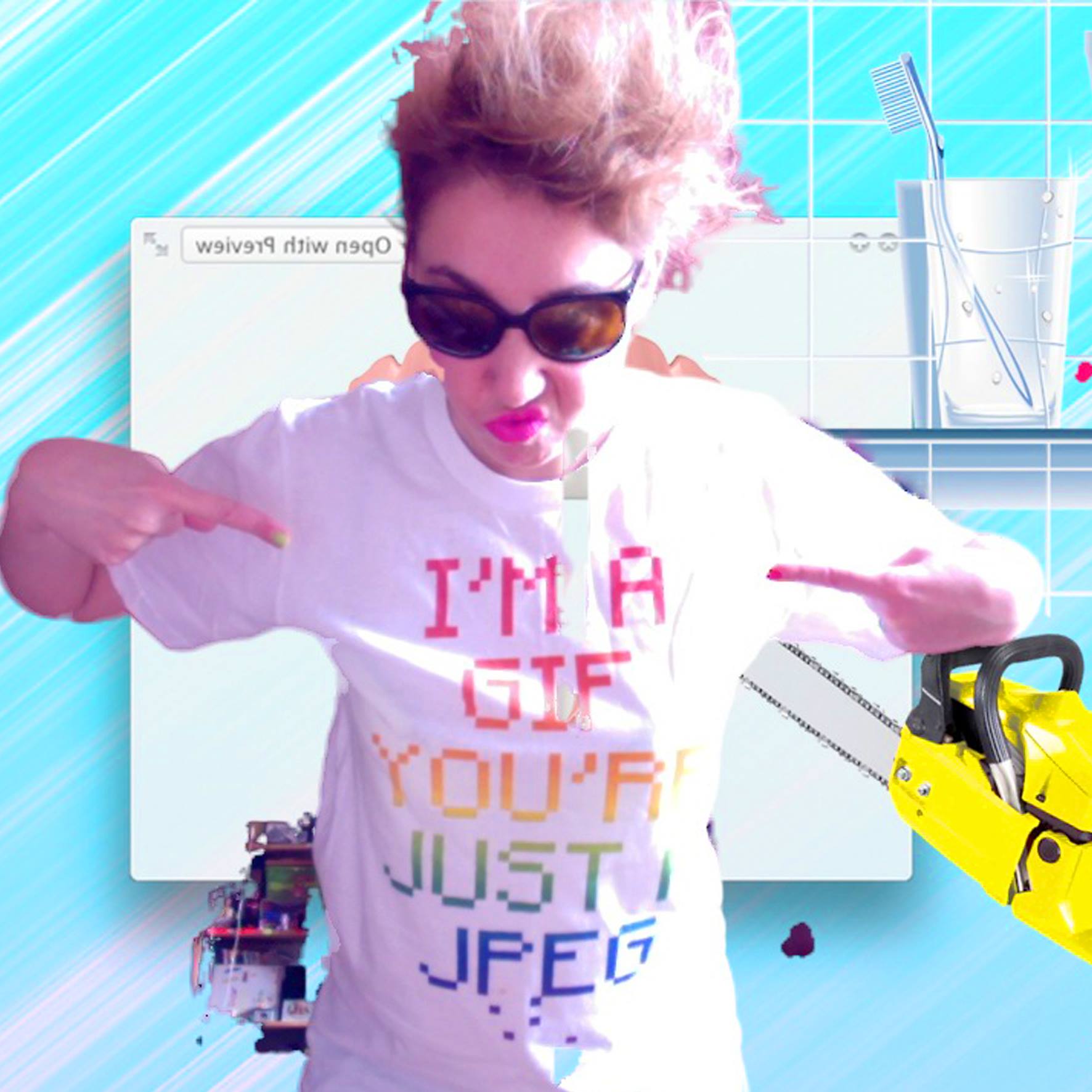 The community is the most important thing on social media, obviously, because it's the core of it. Having interaction with like-minded people, or just keeping the conversation going with anyone, to meet other artists… It's probably the thing that taught me the most. It's so important that platforms have a community going on. It's not excluding anyone, it's just connecting other creators and giving each other tips.
You've mentioned that social media is your main source of inspiration. But is it the only one? Could you tell us where you get your ideas from?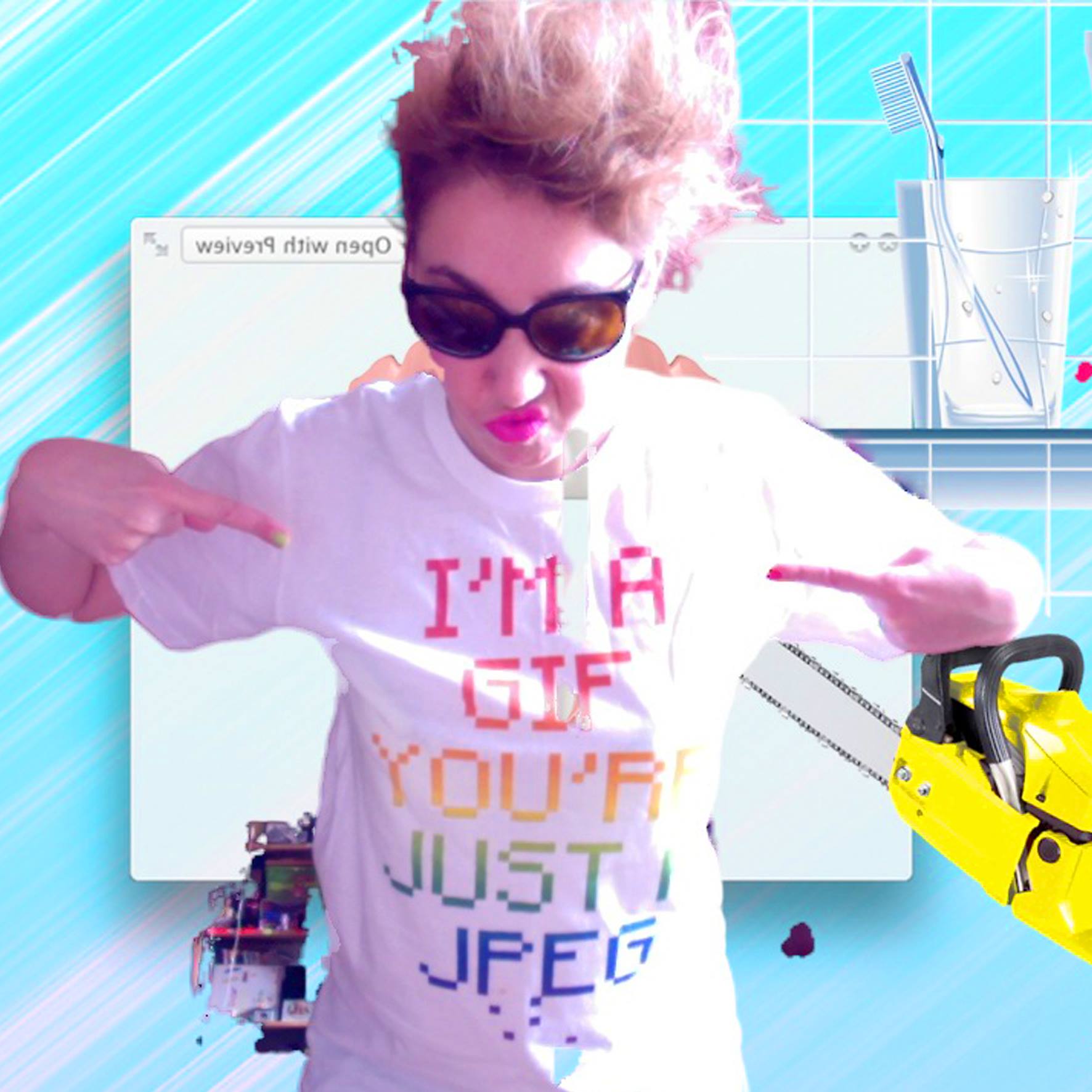 They do sometimes come in my dreams, I wake up and I'm like 'Oh, I have to write down this idea' or sometimes I just wake up and make the idea right away. It's cool, it feels like the Universe is providing you with inspiration and I love. It comes from a lot of different things. It could be food, toys, I listen to a lot of podcasts, it obviously comes from the tarot, esoteric and mysticism, nature, pretty much everything… and there's always something in the back of my head that is processing like a computer and I always make a kind of a soup of what it will become.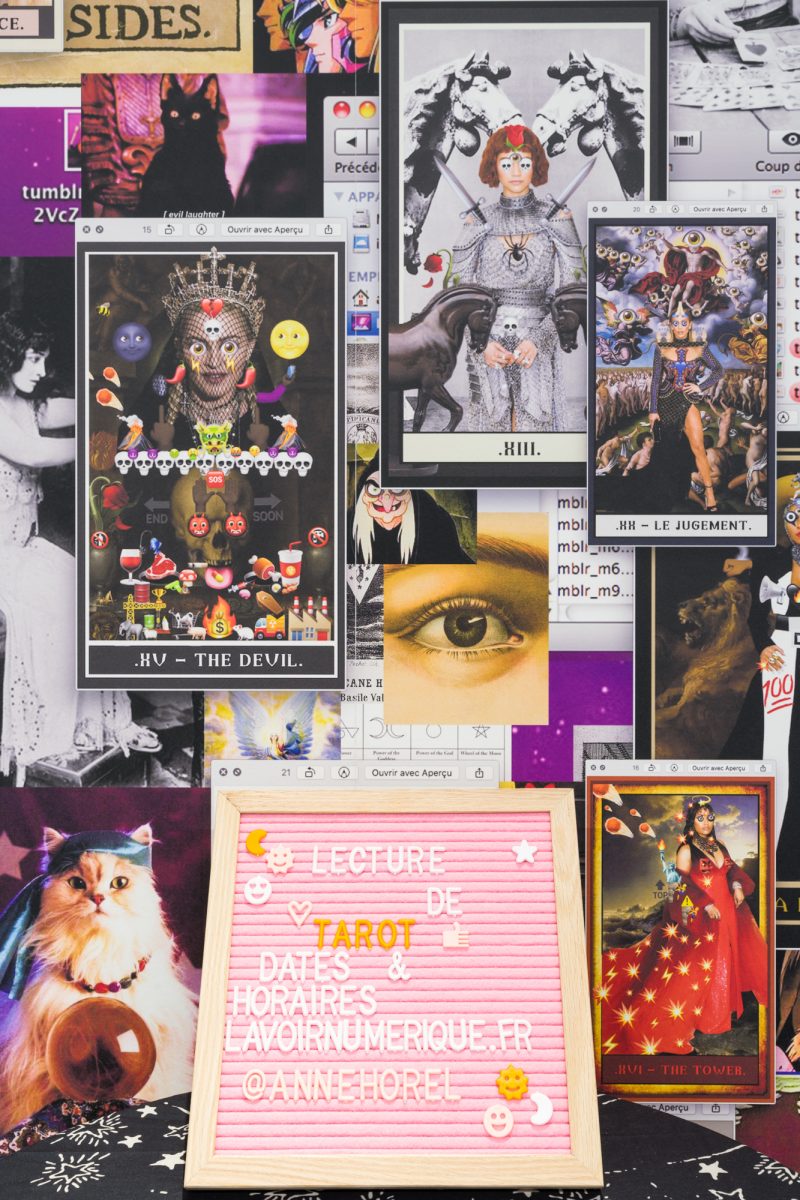 Creating on Social Media exhibition by Anne Horel

A burst of everything you gathered for a period of time?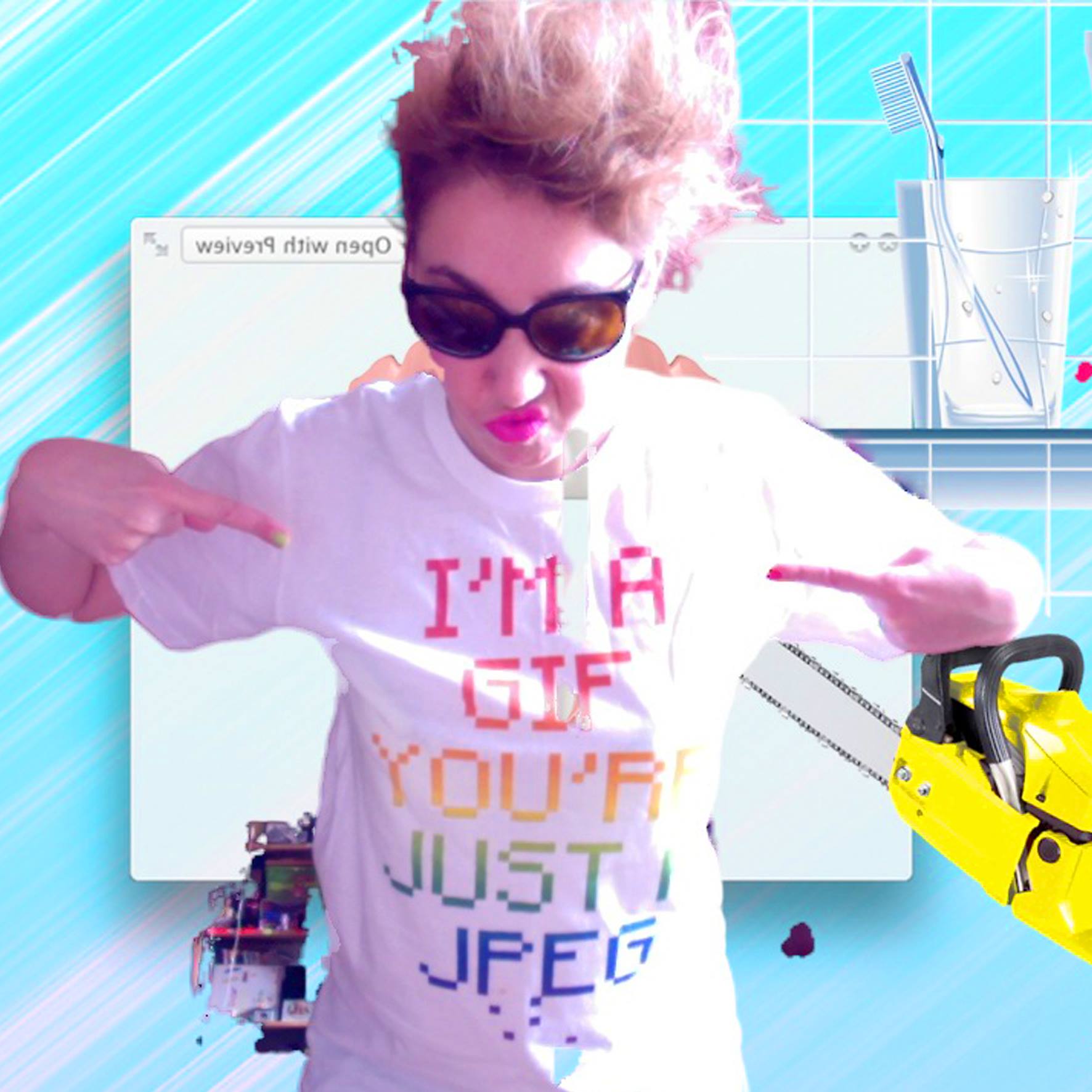 Yes, and it grows year after year. Most of the material I've been using – I'm mainly doing collage – is actually the same since many many years and there are some things, some images that you can find from a video I did in 2010 or 2011 and then in 2021 or 2022 I will have the same image but it's not in the same place, not used in the same way, so there is kind of a recycling vibe.
Creating on Social Media exhibition by Anne Horel

How do you see your future in the AR world? And do you think the concept of AR will change as well as its accessibility and popularity?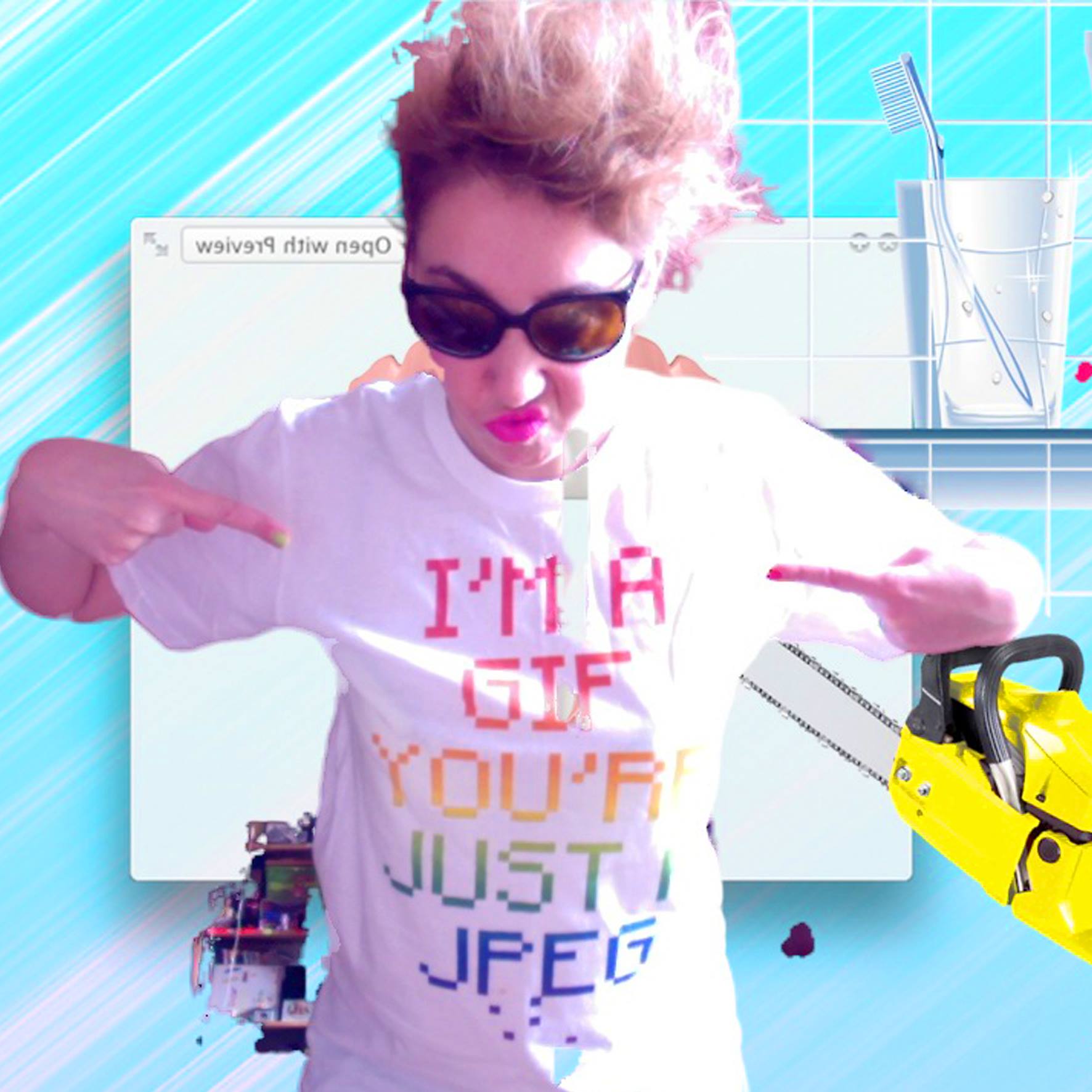 I would love to make more environment installations and I think in the future exhibitions can be in AR. The potential of having exhibitions in the metaverse, in AR and also in social media. You don't even need to put on your VR goggles, it can be as I said before in your pocket at any time, it's something important because it's accessible for anyone and also a factor I find important is that AR is a way to make arts travel.
And last but definitely not least, what advice would you give young artists or more specifically AR Creators that just started their journey? Do you have any secret tips or tricks that you're willing to share with the world?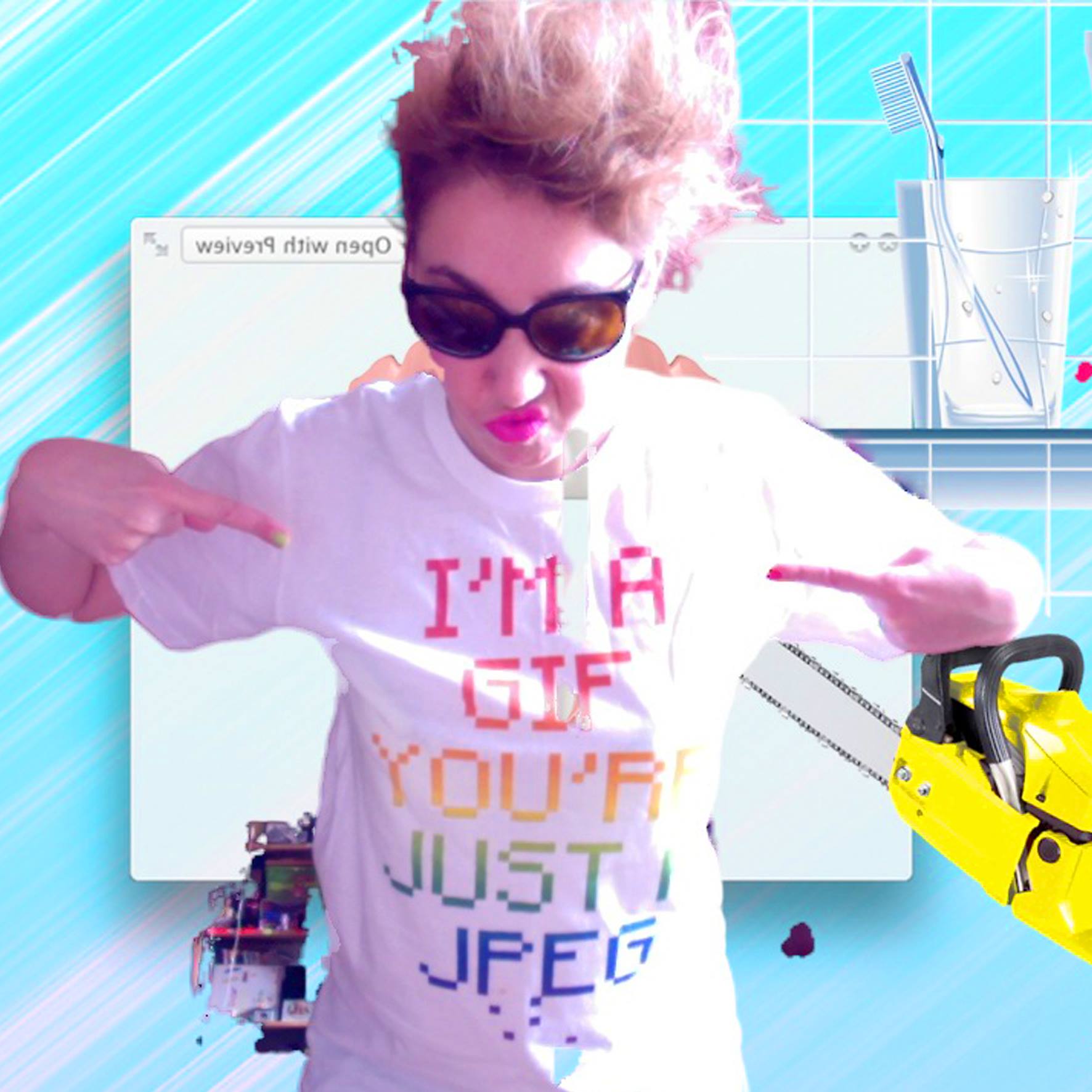 I would say practice. Practice as much as you can – it takes time, so don't give up, and the most important thing ever – don't ever listen to anyone telling you 'Oh that's been already done before' or 'It will never be the same' and appropriate yourself like the culture and make your way into your uniqueness – because you are already unique, so find something that is screaming inside you that needs to be expressed! Let it out and connect with other artists, exchange, don't be by yourself because it can be a long journey and having people by your side and the collective – on social media or in real life – will always be inspiring and it's very important. And also there's nothing to protect, it's always a battle between the two things, like having an ego 'Oh I'm wonderful' or 'Oh, I'm such a shitty person' and it's always like that. Don't listen to any of these voices, find a middle line between them that is like 'OK I'm just gonna do this and if I don't have success it's fine, and if I have success it's fine' but it doesn't define the quality of what I'm putting out there and the most important thing is to be happy about what you are doing in the process of what you are doing.
⭐️⭐️⭐️
First of all, Anne, huge warm thanks! For the talk and for such an inspiring journey filled with your ideas, thoughts and feelings. 💜 We hope you enjoyed the 1st episode of Lenslist On AiR as much as we did because there will be many more to come! One last thing – we're extremely proud to be one of the partners for "Programme de la Séquence #3 : création sur les médias sociaux" exhibition! 🚀😎