How to monetize your AR skills? Marc Wakefield and Damian Collier Introduce Blend Market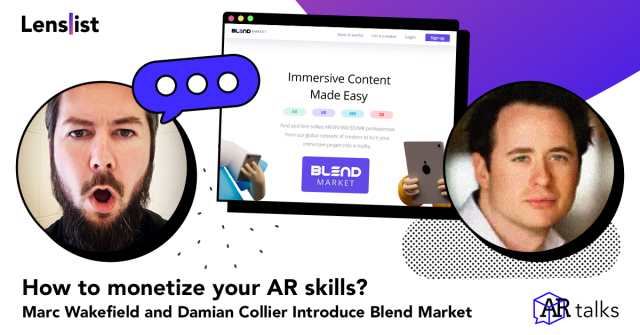 Hi Damian & Marc! We're here to talk more about AR, the future of AR Filters both as means of expression and business opportunity and about Blend Market – a new place for brands and creators to meet and get the job done 🙂
So, first things first – Damian, what is your experience with immersive technologies and why did you decide to focus your new product – Blend Market – on AR Creators?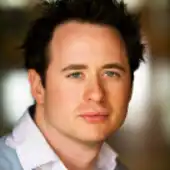 Damian: I founded Blend Media in 2016 to make immersive content accessible for brands, agencies and enterprise clients. Blend started off life as a 360 video stock footage business, which we have grown to be the largest 360 catalogue in the world, is still going strong (Blend Stock) and counts Facebook, Google, Intel and McCann Erickson amongst its many clients.
Over the past few years we have received an increasing number of briefs for not only licensable content but new productions, as well as other solutions including AR, VR and 3D. So we decided to build the first online marketplace for connecting clients with a global network of skilled creators across the entire XR spectrum.
Marc, what is your role in Blend Market and which part of Damian's vision for this platform convinced you to be a part of this project?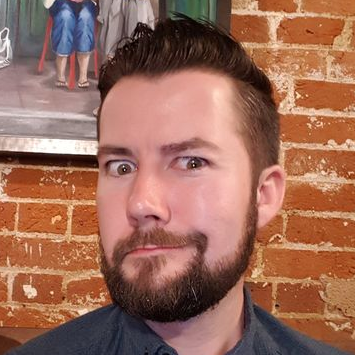 Marc: I came on board as an Ambassador for Blend Market last year after meeting with Damian and the team. I got a really good feeling from all of them. They have worked in XR for quite a while and Damian's experience as an entrepreneur and passion for emerging technology really came across in addition to Blend's previous successes in the immersive industry. The War of The Worlds experience (which Damian is a partner in), certainly had an impact.
Damian, we've seen a few similar platforms on the web before, from more all-purpose ones like Fiverr to Poplar, which focuses mostly on AR. What makes Blend Market different?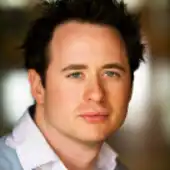 Damian: Blend Market is the first, and currently the only, marketplace that is dedicated to connecting clients with trusted professional creators across the entire XR spectrum.
We have a large community of AR creators, similar to Poplar, and as you say AR for brands is their sole focus. Another point of difference is that Poplar (as I understand it) act as an agency/broker in between the client and creators whereas we have taken the view that it is beneficial to both sides to be able to talk directly with each other, exchange ideas and transact without somebody else in the middle. We believe this is the most efficient and transparent way to connect the various parts of the ecosystem. Clients on Blend Market receive offers directly from creators and all pricing is disclosed between the parties.
As you say, Fiverr (and other similar freelancer platforms) are generic, whereas Blend Market is focused solely on immersive content and we are developing exciting new features that are tailored for (and will benefit) those communities, based on ongoing feedback we receive almost daily from both clients and creators.

Marc, you, just like us, have been visible on the AR landscape ever since Facebook launched Spark AR and made it available for creators around the globe. How long do you think it will take until the AR Creator will become a legitimate job, allowing a significant number of people to make a living this way?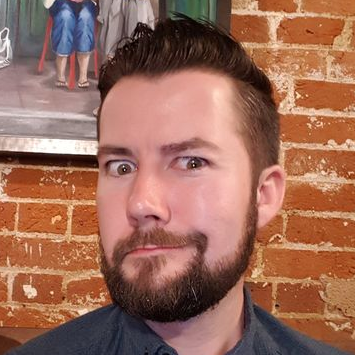 Marc: I think the role of an AR Creator is already a legitimate job. It already enables me to provide for my family and earn a decent income. This is the same for many of my friends and even family members working in the field. As I started creating AR effects at the beginning of the Facebook SparkAR/AR Studio journey, I was lucky enough to become quite visible within that community and I picked up some really great clients as a result which led to a lot of repeat business and referrals. I have seen a massive shift recently and a lot of talented younger creators are jumping in and quickly making a name for themselves within the industry.
The scary thing is that some of these creators may get exploited. Some are working for very small fees or even for free to get some precious clout / publicity. This happens because they are unaware of their value and /or they do not know how to get in contact with brands who will be happy to pay them a fair amount for their skills. Filters / AR Effects went from something that nobody really knew about to becoming part of everyday life. It's almost strange for a well known brand not to have a filter now!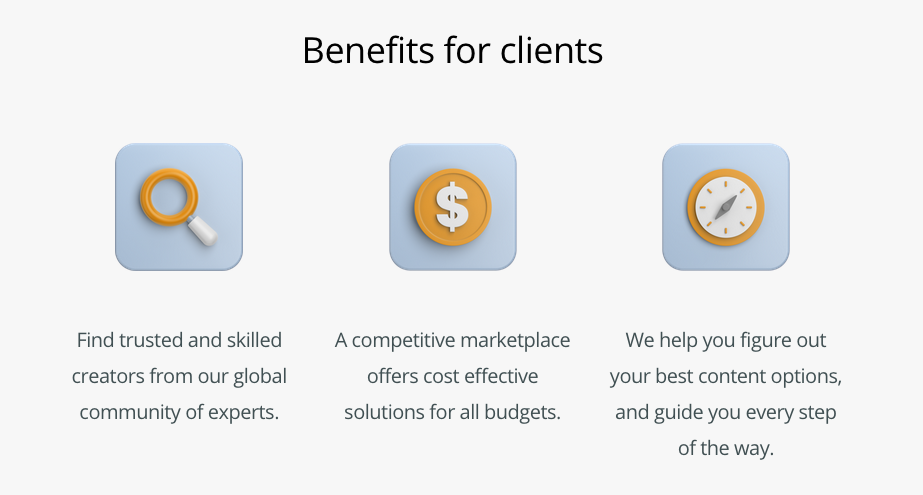 Agencies and brands know their value and worth. Platforms like Blend Market which give creators and brands a place to connect directly with each other in a mutually beneficial way with no third parties or barriers are definitely key to legitimising the profession.
How does the process look like from the POV of a brand searching for an AR Creator on Blend Market? Why should companies utilize your platform instead of scrolling through Instagram or Snapchat?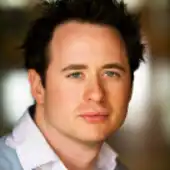 Damian: Blend Market makes the entire process quick and easy. Brands simply visit the platform and post their project brief (assisted by our online brief-builder and which our Client Services team can also assist with writing, if needed); suitable and credible creators are notified about the project (we are building algorithms as the marketplace grows to enable AI matching); both sides exchange messages and creators make an Offer via the platform. At that stage, clients can check out relevant creator profiles, respond to messages and accept an Offer.
Scrolling through IG and Snap takes time, is hit-or-miss and it can be difficult to know who is credible and trusted to do the job. Blend Market makes it easy to brief a number of skilled creators all at once, determine availabilities with no effort, find someone credible to work with and finally to pay them (with payment protection) – streamlining the whole process from end to end.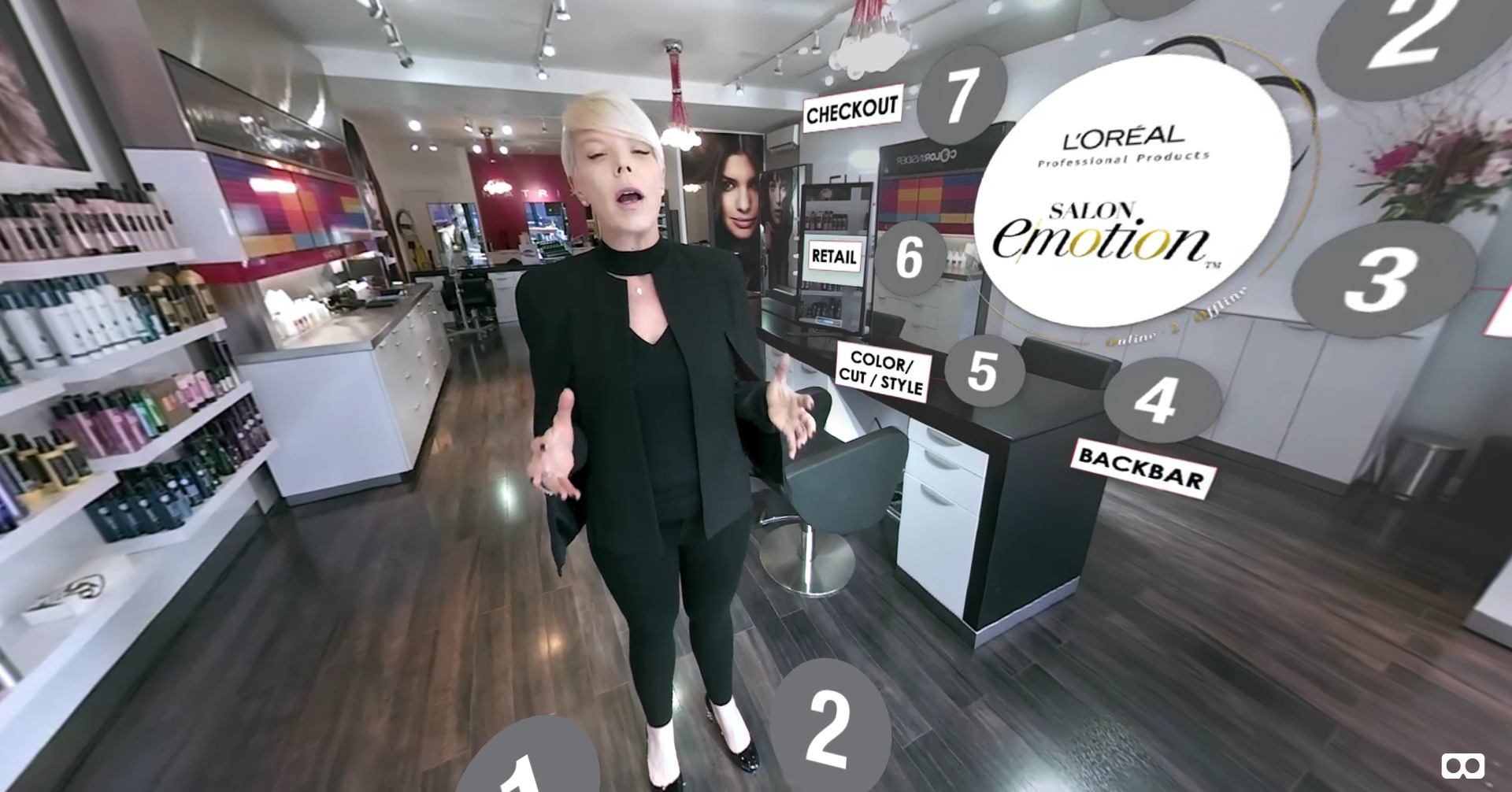 L'Oreal Matrix Salon Emotion, one of the featured projects by Blend Market creators – get into the experience.
What does a Creator need to sign up on Blend Market? And what kind of added value comes from using the platform for the Creators?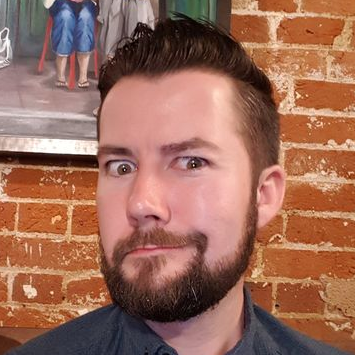 Marc: Ideally a creator should have a proven track record to sign up to Blend Market. Your portfolio will be visible to world-leading brands and they will be looking for high quality effects. These don't necessarily have to be for the biggest names in the world as long as they are well executed. The added value is that Blend Market is a specialist platform for XR. The clients will be looking for Creators with a specific set of skills and they are happy to pay for that. The communication and payment tools keep everything in one place so you don't have to worry about messy email threads or separate comms tools.
Blend Market: Immersive Upskilling Webinar
A question to both of you – what is the future of social media AR? Do you think that the current stage we're in is close to the final destination of possible use cases or are we just at the beginning?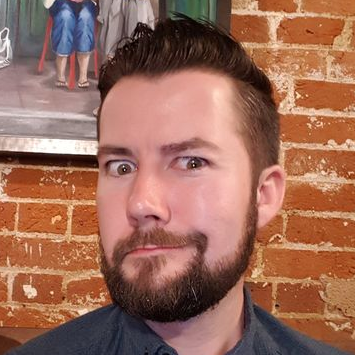 Marc: I feel like we are still at the beginning. I am extremely excited by shared social AR experiences and the type of shared and emotive opportunities that may bring. It was amazing to see the plans unveiled at Facebook Connect this year and I can certainly see Oculus and Spark moving closer together over the coming years!
It was also extremely exciting to see Snap integrate LidAR into Lens Studio right on time for the recent iPhone 12 release. Computer vision and AI are getting better every single day. Augmenting our environment with shareable, believable experiences that enrich our world has to be the next step. Lightweight eyewear like Mad Gaze Glow, NReal and Project Aria (at some point in the future) will turn the users gaze outwards. The next wave of social AR experiences will be smarter, more immersive and more useful. I am also hopeful that they will come with a little less vanity! 🙂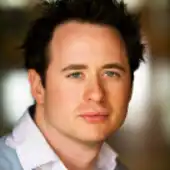 Damian: I agree with Marc, this is just the beginning! IG Filters and Snap Lens have allowed a mainstream audience to engage with AR at scale. This will only become more useful to brands and advertisers as they look to close to the loop with Social AR e commerce and track ROI. Foot-tracking and body-tracking recently enabled with Snap Lens is a huge shift and I expect to see retailers pushing to boundaries with this next year.
The rise in usage of QR codes this year is another game-changer for mainstream AR. People are becoming much more familiar with using QR to launch digital experiences meaning the creative canvas is wide open for creators to explore. We have been working with Oculus for many years now on the 360/VR side and can also see the AR and VR worlds converging in the coming years – hence our decision to build a platform and a global community that covers both areas of the XR ecosystem.
That's it folks! A big thank you to our guests for both their insights and the initiative itself. If you've already tried Blend Market or utilized other platforms to find new projects – hit us up with your feedback. Our search for ways Creators can monetize their work will not stop, so stay tuned!