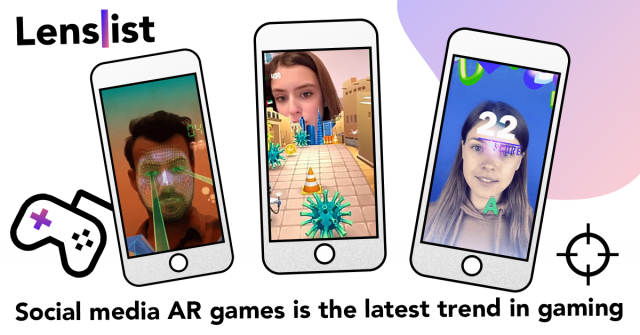 Recently, we spoke with guys from Areyes Studio who focus on developing a content for social media about future of AR gaming.
The tremendous popularity of social media is a fascinating phenomenon of the 21st century. And it would be one short-sighted strategy if the creators of those networks only followed the path of messaging functionality. Why not turn virtual communication into a fun game?
The concept is quite simple: you play games and compete with your friends for free, and you don't need any expensive video cards, processors, or even a console. All you need is your smartphone and social media account – and you're in. With your camera and AR, you turn the space around you into a unique gaming environment, and all of that is streamed live. Sounds good, am I right?
Let's take a look.
First social media games
As a gaming platform, the social media has first drawn attention to itself in 2007, when Facebook released Facebook Platform and gave the developers an opportunity to upload their games.
We are talking about formidable business models that made developers reconsider their strategies. Games like FarmVille, Mafia Wars and Zynga have quickly gained users and by 2012 they have already had about 300 million users (more than half Facebook's active audience). The reason for such tremendous success is quite simple: if regular games implied learning the process and continuous sessions, then the social media games make a great 5 minute break at the office before you go on with the next task.
During one of his presentations Mark Zuckerberg has expressed confidence in the fact that social gaming has become a very important part of social media that takes credit for a big part of revenue in this business.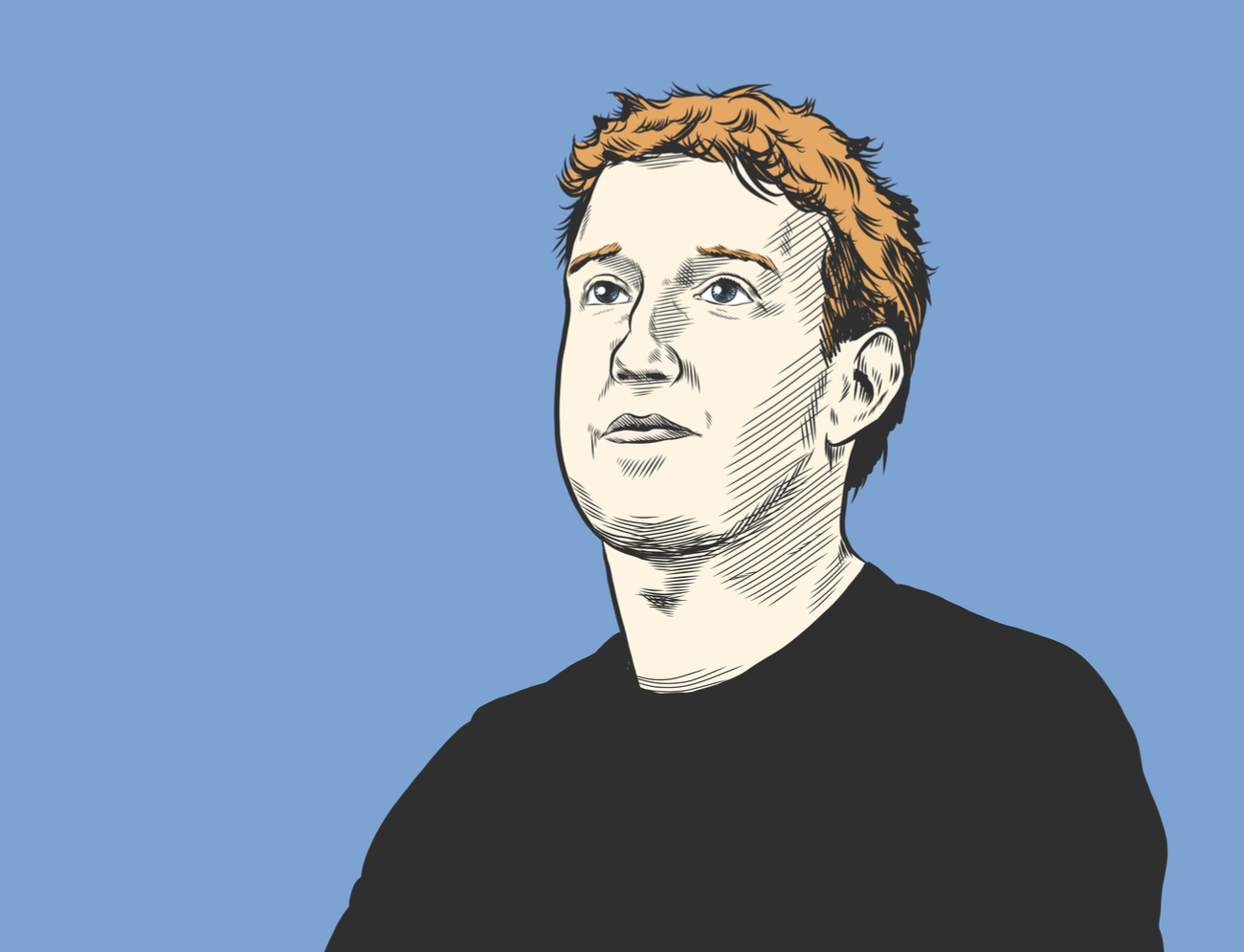 FIRST AR GAMES
The gaming industry itself has been going through a lot of changes as well. Technology advances has came to the point of a new evolving genre that has gotten significant attention from the whole gaming society: it was the AR gaming.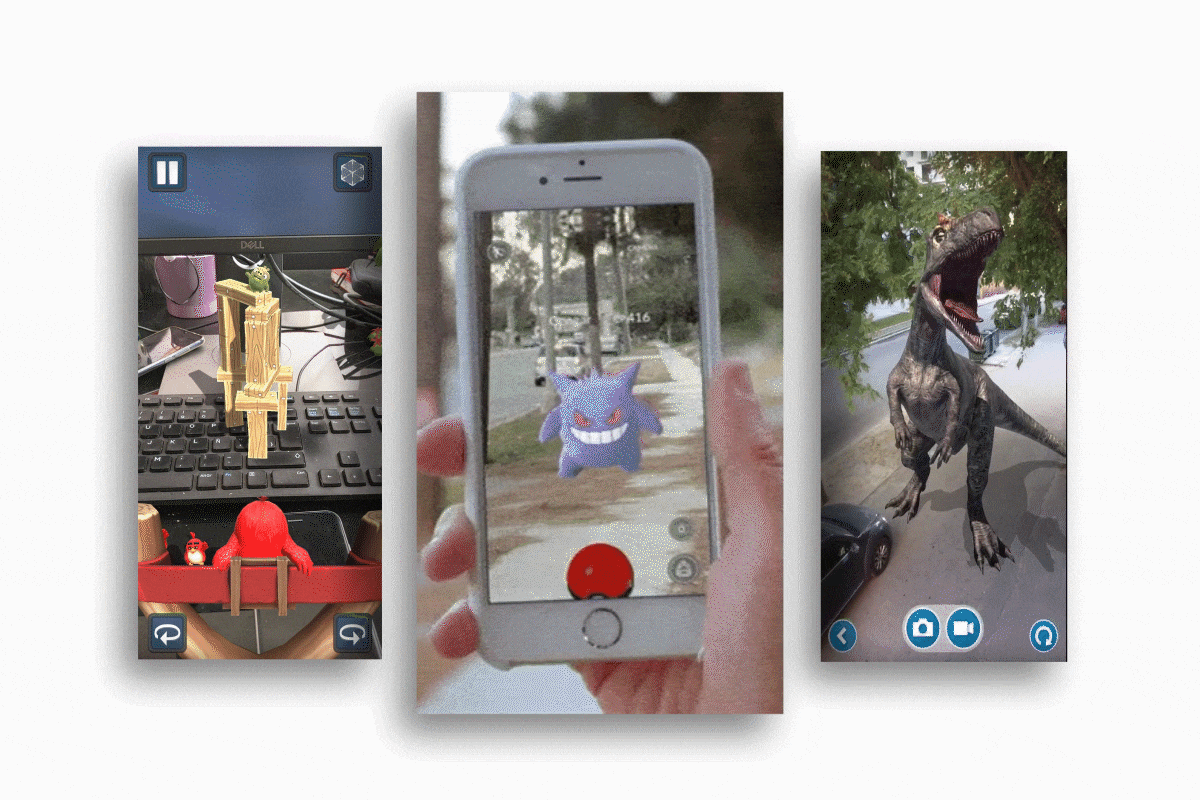 One of the first successful AR games, where the users could interact with the environment through the camera of their devices was Pokémon Go from Niantic Labs, that has literally broken the Internet in 2016. Pokémon chasing game has instantly taken the top of the charts and gained 550 million downloads and $470 million in revenue within first 80 days after the official release. The hype around Pokémon Go has proven that the augmented reality can be interesting to the broad audience. Some research shows that Pokémon Go has attracted even those users that normally don't play mobile games.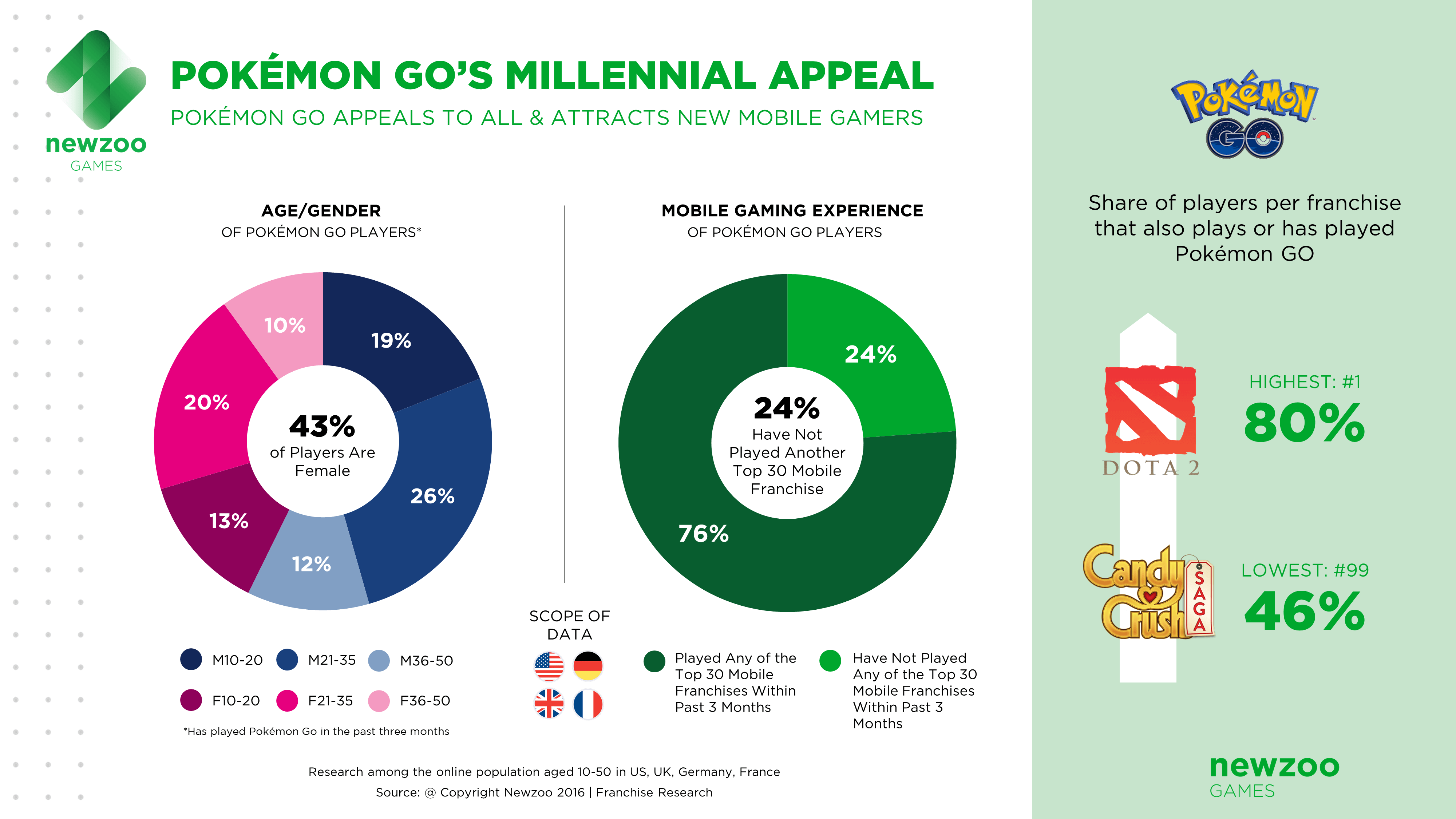 A few other games like Jurassic World Alive and Harry Potter: Wizards Unite have tried to repeat the success of Pokémon Go and release similar products. However the users weren't so into it anymore. AR has raised a lot of interest and demand, but it did not come through with the supply.
What went wrong?
According to some research, six out of 10 gamers say that immersion is something they expect from AR games. Unfortunately, in 2016 not all the devices supported AR yet, and those that did support, were not affordable to an average user. In addition to that, those games needed to be downloaded and installed separately.

All of these things have drawn the audience away from AR content and that's what made Facebook come up with a solution. By creating Spark AR they allowed the technology of augmented reality work even with the older and lower cost devices.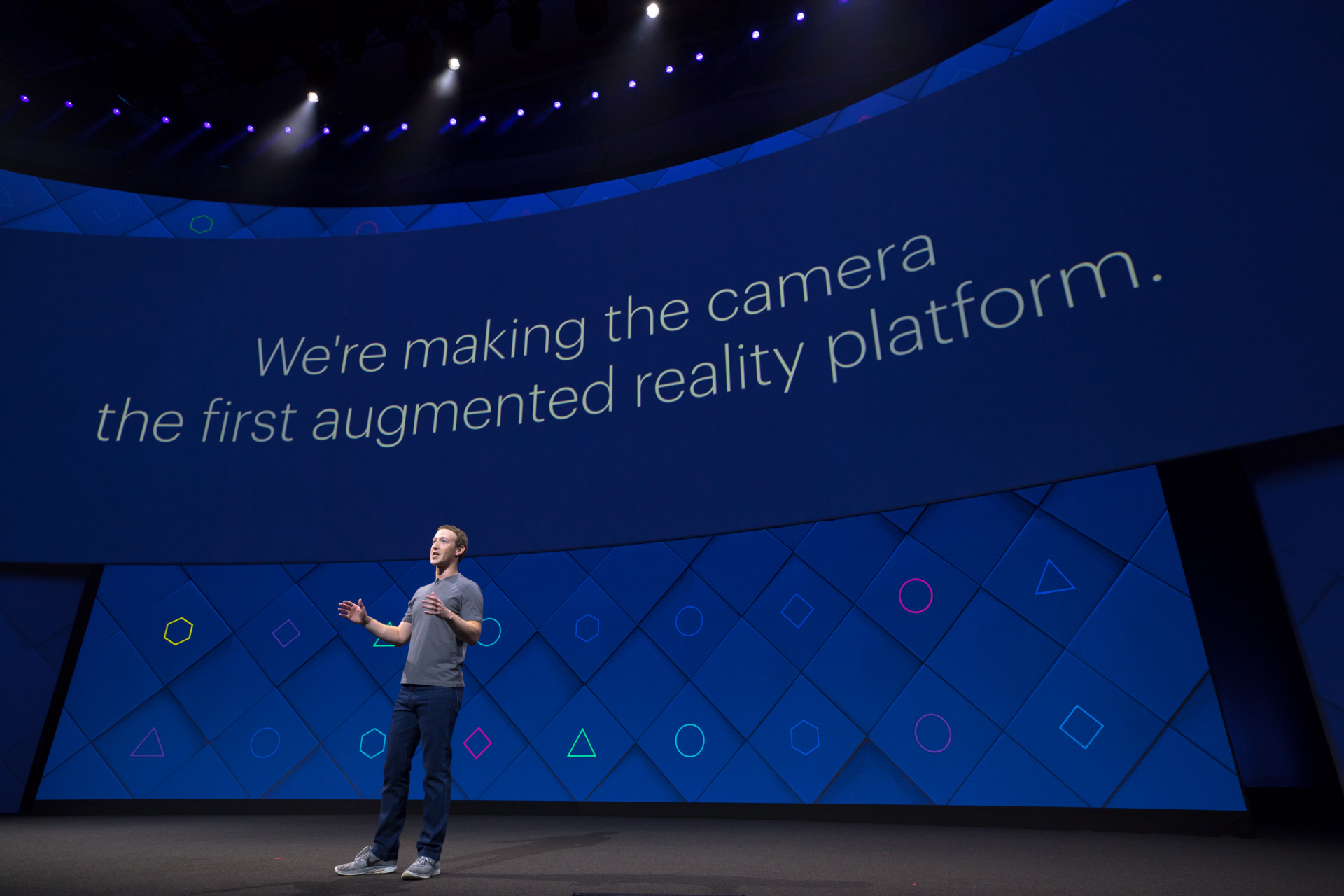 And just like that, the 600 million people audience of the social network got access to the AR content through the camera of their smart phone: just a swipe away. And that's where the exciting part starts.
Another gaming milestone
Instagram exploded in the end of 2018 in the beginning of 2019 when the closed testing of the Spark AR platform was initiated, and people started to instantly generate huge amount of unique AR content. Creators (those that make filters) could now share their creative ideas with people and the users got that range of choice that they lacked before. At the same time the first Instagram AR games have been released as well, which offered a new way of interaction through gestures and mimic.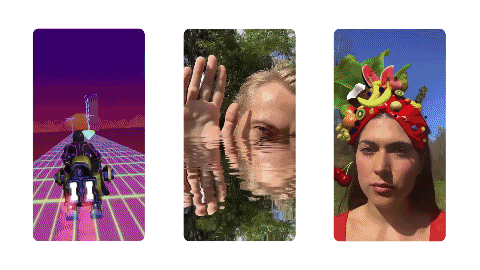 One of the first Instagram AR games was the copy of Flappy Bird where the users had to blink in order to make the bird fly. In fact, blinking movement is still one of the most popular interaction method.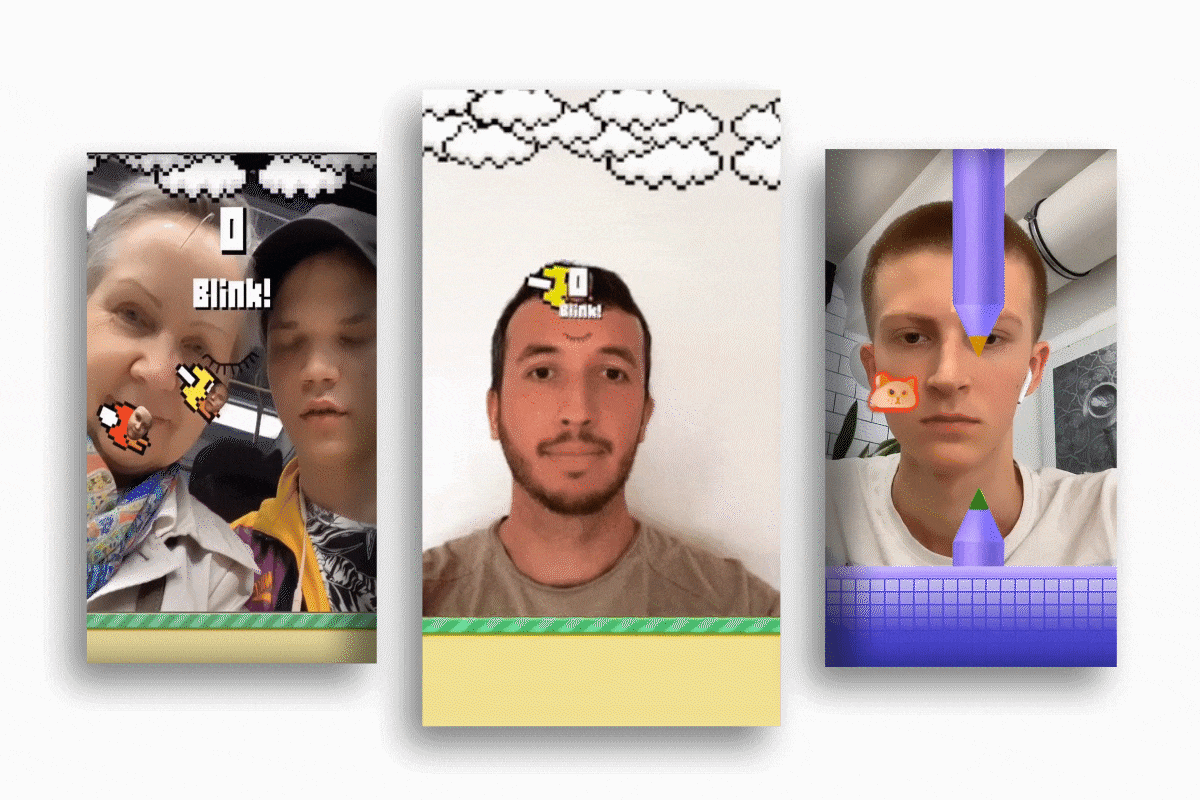 The peculiarity of Instagram AR games is in the fact that people are actively sharing their experience with their followers. They post stories and play games using Instagram filters to compete and get higher score. This creates the viral effect for the filters too. For example, bar's guests could use alexeysurnin game Eater to entertain themselves, while toomuchtp created a whole Space Voyager competition among her followers.
Moreover, a lot of celebrities and brands started to use mini AR games. It allows them to draw more attention from the audience in the media, engage their followers and promote their products and services in a new way.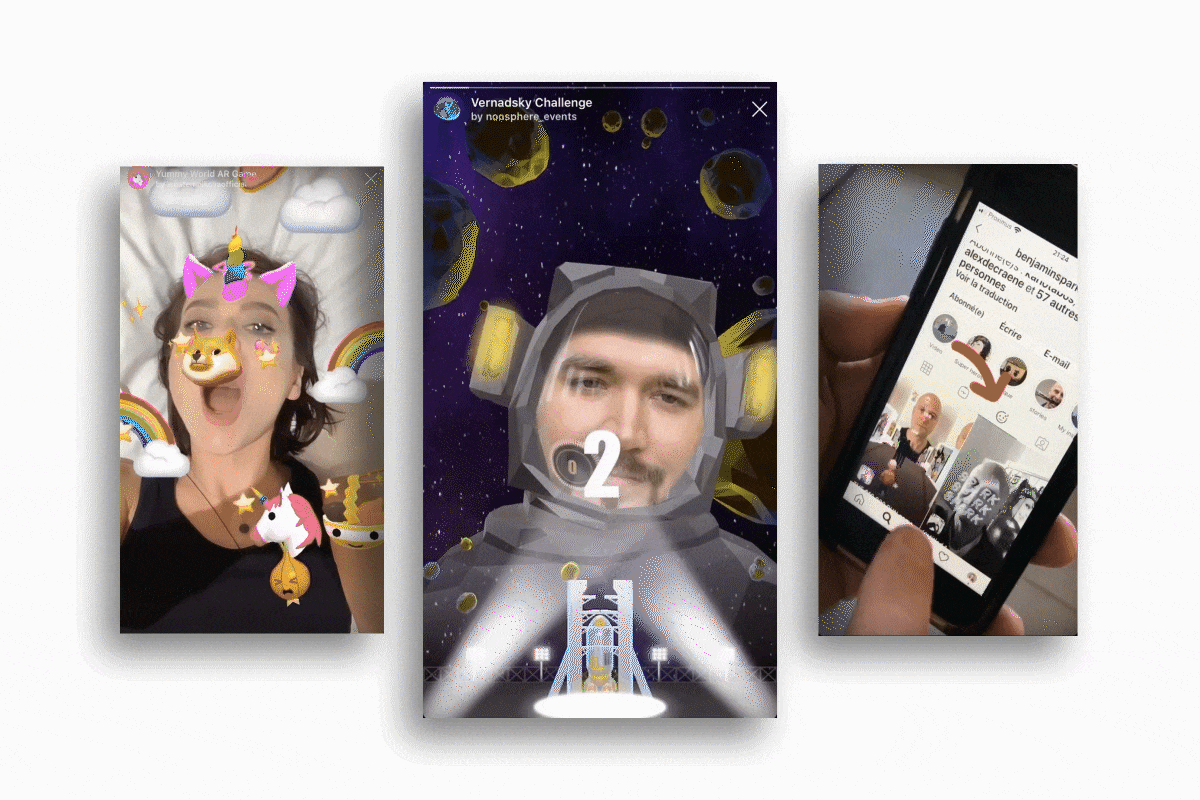 The recent research has shown that US audience has spent most of their time in lockdown watching Netflix and gaming.
According to Mark D'Arcy, Facebook's Chief Creative Officer, monthly amount of gamers on Facebook reaches 700 million users. That is exactly why their team tries to extrapolate the gaming experience into advertisement. Italian fashion brand Marni has stated a good case of augmented advertisement where users had to play a sort of arkanoid game, but with handbags. Mark has also added that AR gaming is the next wave of the gamified advertisement.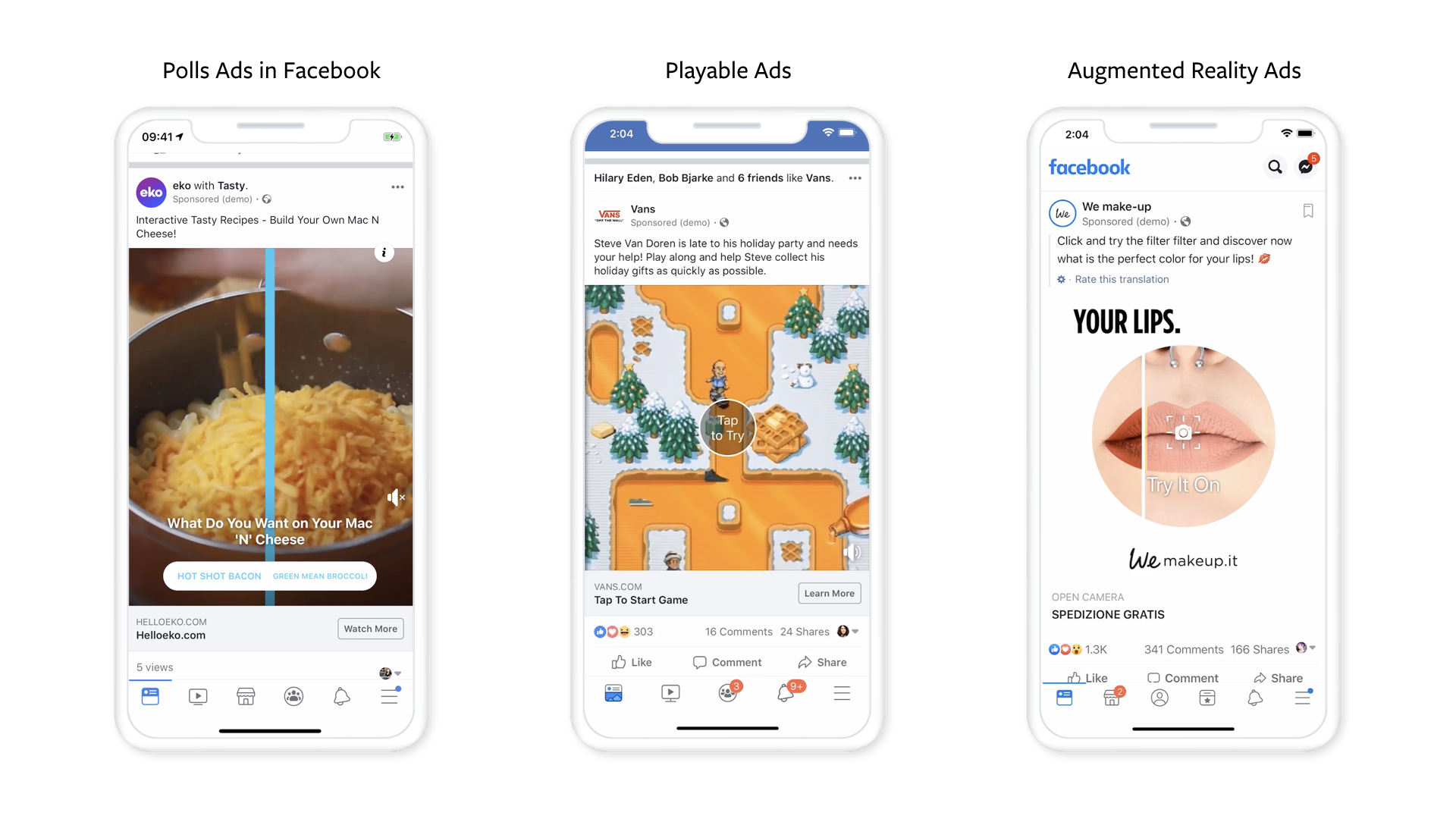 Early days of development
One of the most popular filters today are randomizers, they have become immensely popular in no time. This year randomizers make up almost half of all games that are offered in the Instagram gallery. If you do not know what is that – that's the filter that is changing pictures above your head to tell you what kind of croissant are you today.
However there is another emerging type of games: complex 2D/3D runners, platformers, catchers and others. So far we did not have many successful cases in this field but it's just a matter of time.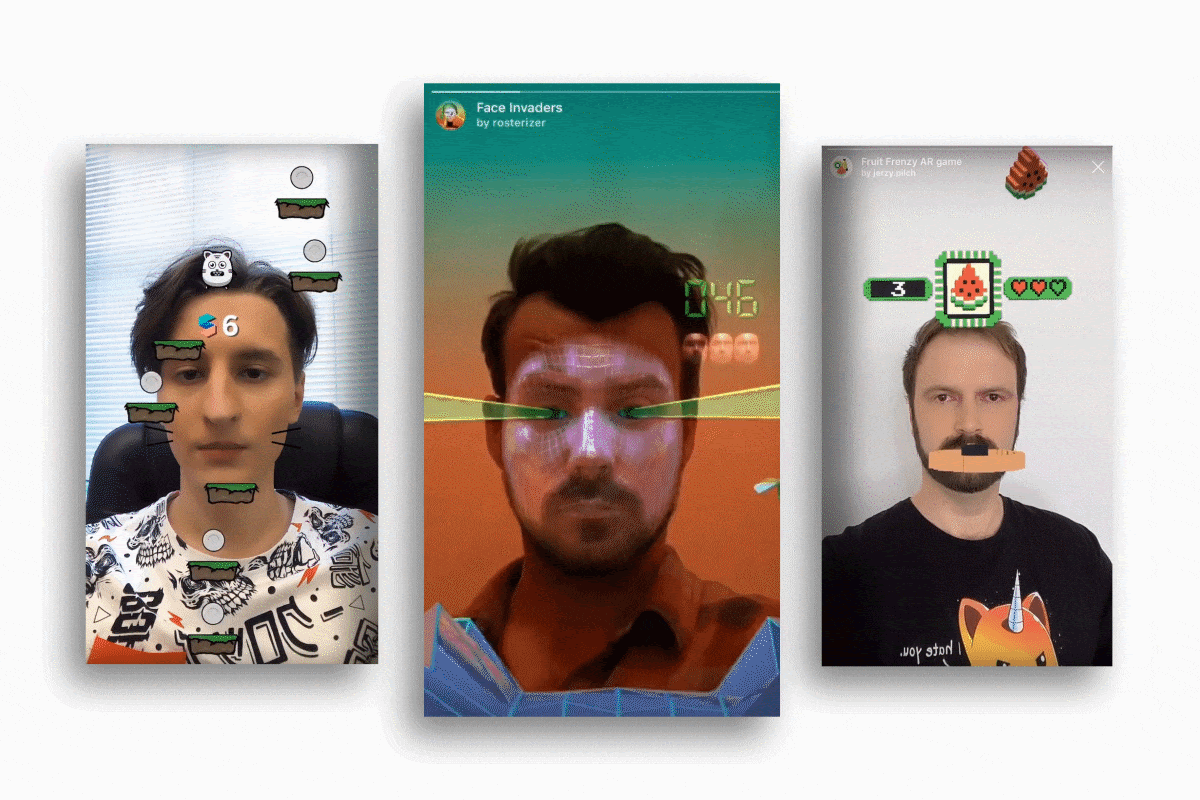 Just about a year ago a regular user would not even imagine that Instagram might have games, but today we see that a huge part of the audience is already actively using this form of entertainment. A month ago Instagram has added the effects gallery into the games tab and even released its own filter game.
Instagram AR Games by Areyes Studio
What should we expect from the AR gaming in the social media soon?
Multiplayer, voice control, geolocation: it's just part of what we are going to see in the next 2-3 years. Step-by-step AR games will be getting new features.
Right now Instagram is working on voice recognition to be used in the filters. This function will allow creating a quiz that will automatically check if user's answer is correct
Network multiplayer will become a true game changer and generate many more ideas in this sphere right away. If we will be able to use the frontal camera and surface tracking, then we will be able to project fight or a race with a few different people right on the floor of the room or in the central square of the city. If we can add geolocation tracking, we can even create a whole quest around the city with treasure hunt, NPC tasks and PvP-shooting.
Monetizing would be the next step: when AR filters will not only to be a promotion instrument but also an instrument for collaboration. For instance, partners would be able to create virtual banners that would promote a new product or brand within gaming environment, create built-in quests. The HYPER-REALITY video demonstrates the great capacity of this concept.
In conclusion, do you remember the card game that Windows added to one of their first version to teach users hours to use the mouse? It is the same thing with the AR games now: they are preparing us to the world where augmented reality will be closely tied to our daily routine.