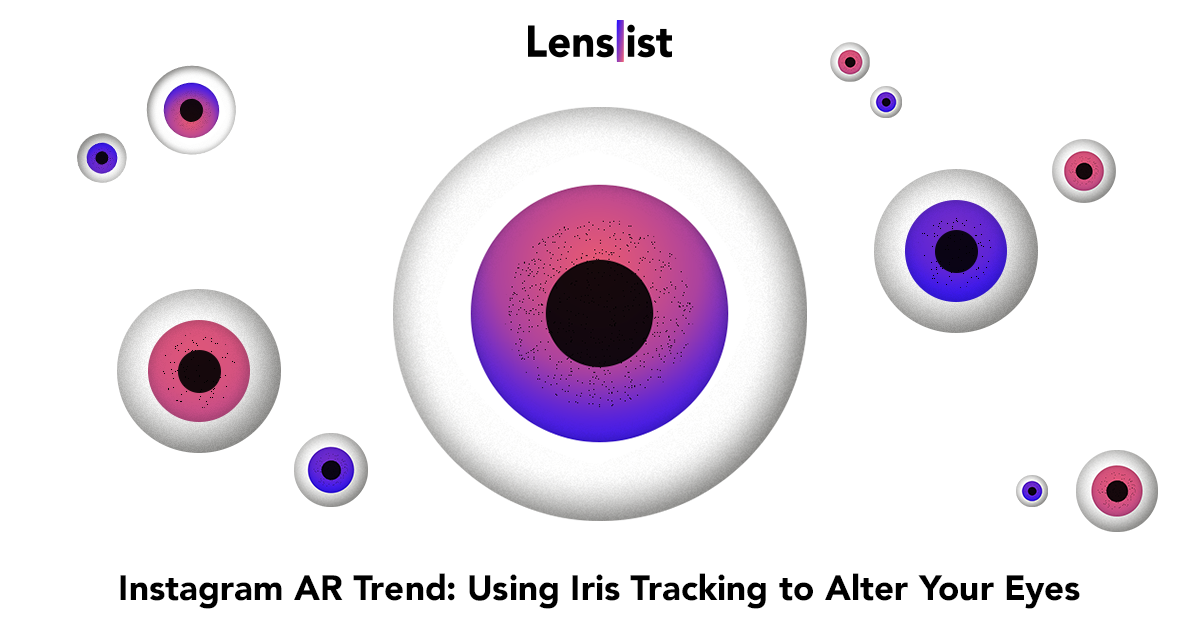 For a few months now the technology of iris tracking has been available to Spark AR creators. So it's about time to present to you some of the most impressive use cases and show when to implement it for marketing.
The most popular AR trend now
Trends on social media come and go, but for marketers and AR creators it is important to be up to date with those that can help their businesses. Of course, the most popular Instagram AR trend for the last few months has been 'which … are you' (randomizer) effects (see dozens of them in our growing database). We will definitely write a piece about them, but it will rather summarize the phenomenon – there is apparently no need to encourage anyone to publish this kind of effects.
Iris tracking and its potential for brands
Instead, we want to encourage marketers to recognize the possibility and potential advantages of using the Instagram AR functionality that has been publicly available from December 2019. It enables creators to change the colour of users' iris or augment them in other ways. There are, of course, some that could be directly interested in using this technology, like opticians. The same applies to all fantasy and sci-fi franchises that own heroes with the unusual sets of eyes. But we also believe that iris tracking possesses great potential when it comes to creating a promotional AR effect that will be sufficiently subtle and lightly branded so as to present a chance to go viral on Instagram. Do enough brainstorming and iris tracking will serve you very well in engaging your followers and causing 'the wow effect' when approaching your AR effect in stories.
Inspiring AR effects with iris tracking
When it comes to pure quality, @sophie develops the best iris tracking effects, so they're perfect for showing them to your clients.
Meanwhile, @vvesnaleto, @alngreg & @triutra effects could be an amazing inspiration for those who own fantasy/sci-fi franchise, and @elya.boz effect is terrifyingly creative.
@elya.boz created an effect that shows how to use iris tracking to impersonate a famous hero (in that case, Barbie). The AR effect with multiple different iris augmentations by @piotar_boa has been used by celebrities such as @chiaraferragni.
And our two favourite use cases of iris tracking are Rainbow Eyes effect by @cedpra and multi-colored eyes effect by @elya.boz. The first one presents a unique idea for contrasting black&white picture with colourful, rainbow eyes and the later shows the possibility to have eyes in two different colours.
👀 When to use iris tracking in a promotional effect?
when it suits your brand or franchise
when you want a unique, but subtle AR effect without heavy branding
when you want to add extra spark to your beauty filter

We hope that this article inspired you! If you feel that an AR effect is something that your company could benefit from, meet the creators or ask us for help!