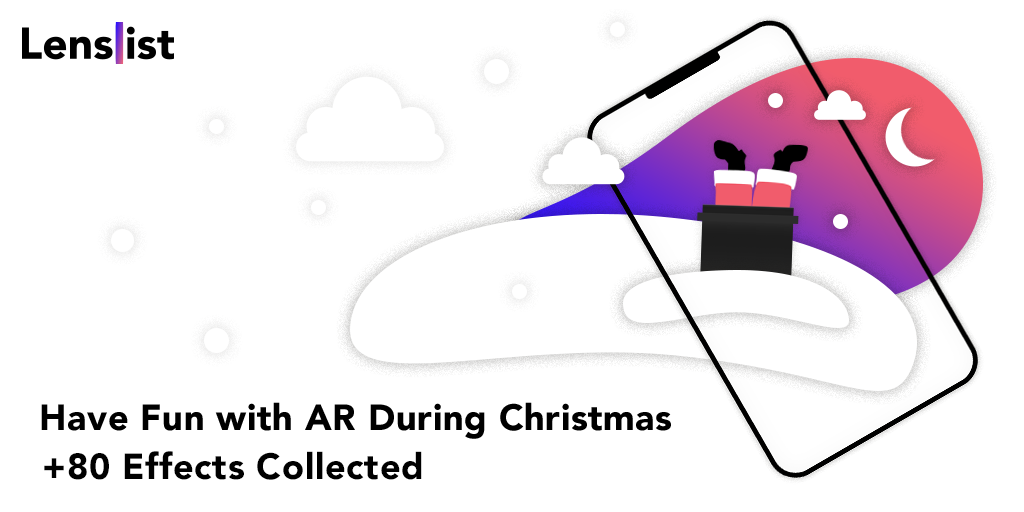 Merry Christmas to you all! 🎄
We want this post to be your guide to AR effects for this year's Christmas. If you don't have Santa's suit or you won't be together with your close ones, then use Instagram, Facebook or Snapchat to connect with them and feel the magic of this holidays!
Instagram | Lenslist Highlights
The best way to quickly find Christmas-themed AR Effects is to go through our dedicated Highlights. Every story has a click-through on the top which enables you to use the effect yourself (remember to open them on your mobile to use AR with your smartphone camera).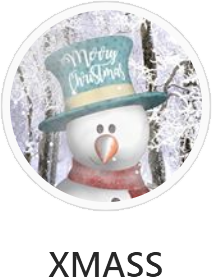 Lenslist's Christmas Collection

We've collected almost 80 Christmas AR effects for Instagram, Facebook and Snapchat! Check them out 👇


Official Christmas Effects & Lenses
Both Facebook and Snapchat create their own official AR effects which can be found in effects' trays. Just like before Halloween, we've prepared videos that show Christmas-themed effects and lenses available now in camera trays of Snapchat and Messenger. They're available temporarily, so just open those apps and have fun with them before they dissapear!
Check out our article about Christmas AR Campaigns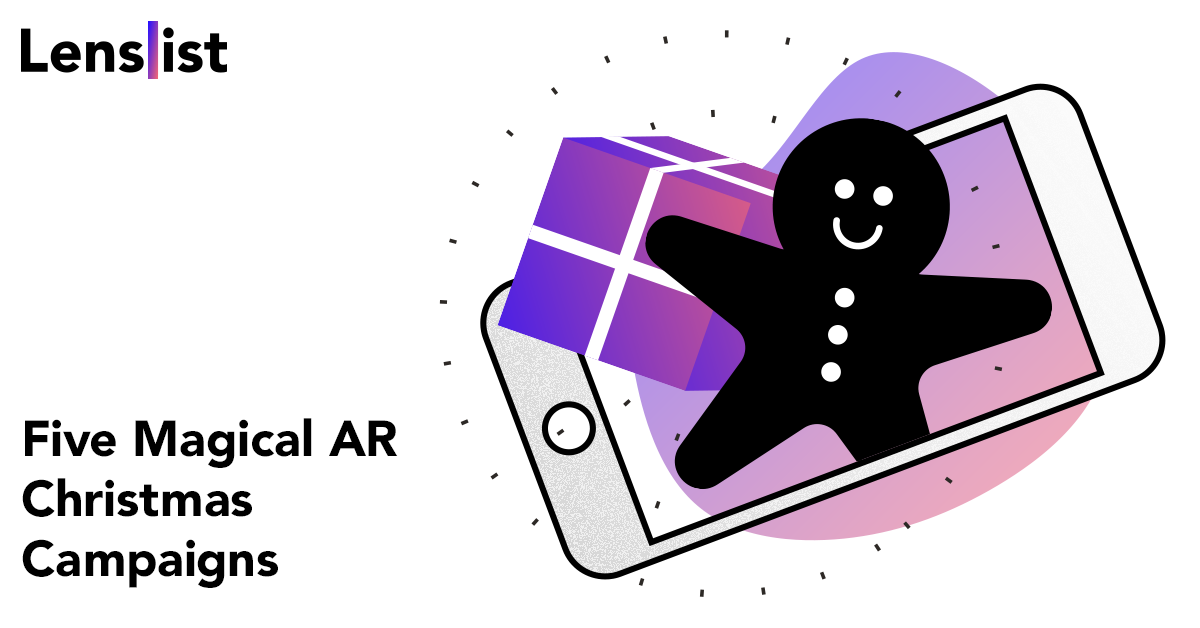 That's all we've got! If you know any Christmas AR effects that should be included in our collection, feel free to contact us!