New Instagram Tab Lets You Browse Creators' AR Effects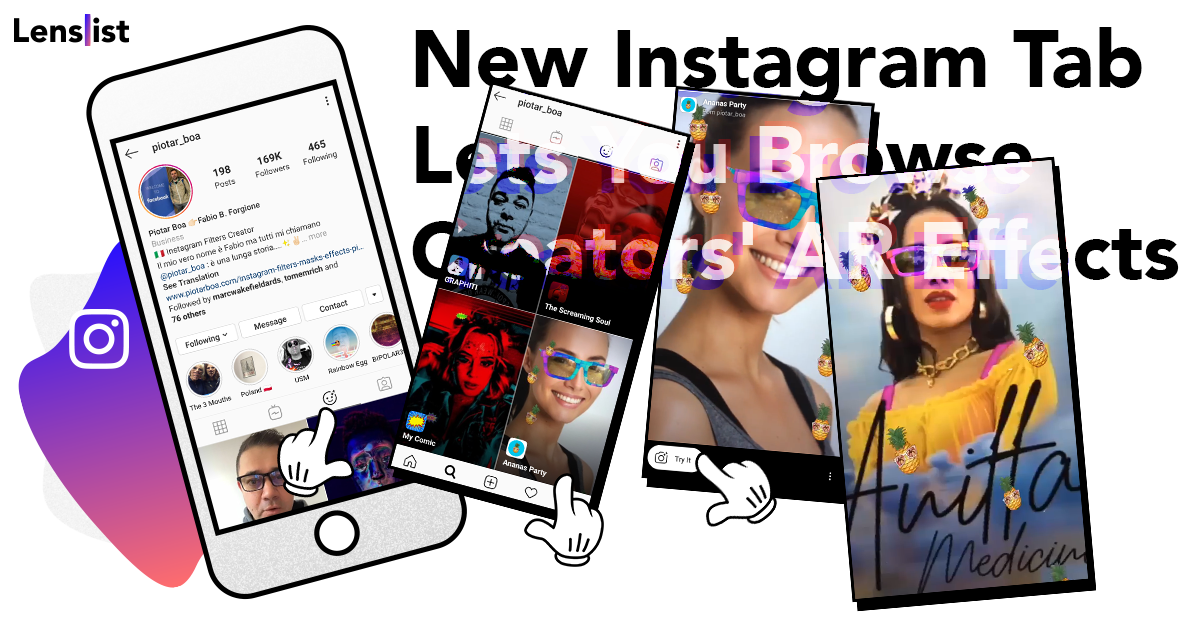 Better way to browse Instagram Camera Effects was a long-awaited feature. Now, after testing it for at least a month with random creator's accounts, it became public. Every Instagram user can now check out and use the effects published by Spark AR creators by going to their profile and selecting the new Effects Tab (a smiley face with sparks).

There, you can find every published and currently enabled Instagram filter created by a particular creator. Except for watching a demo video, you can simply tap the button "Try it" to use the effect yourself.
The new function will definitely help both users and creators as it makes Instagram a more transparent and easy to use Augmented Reality platform. See our quick video-tutorial below: