21 Creators Unite to Composite 1 Ultimate Snapchat Lens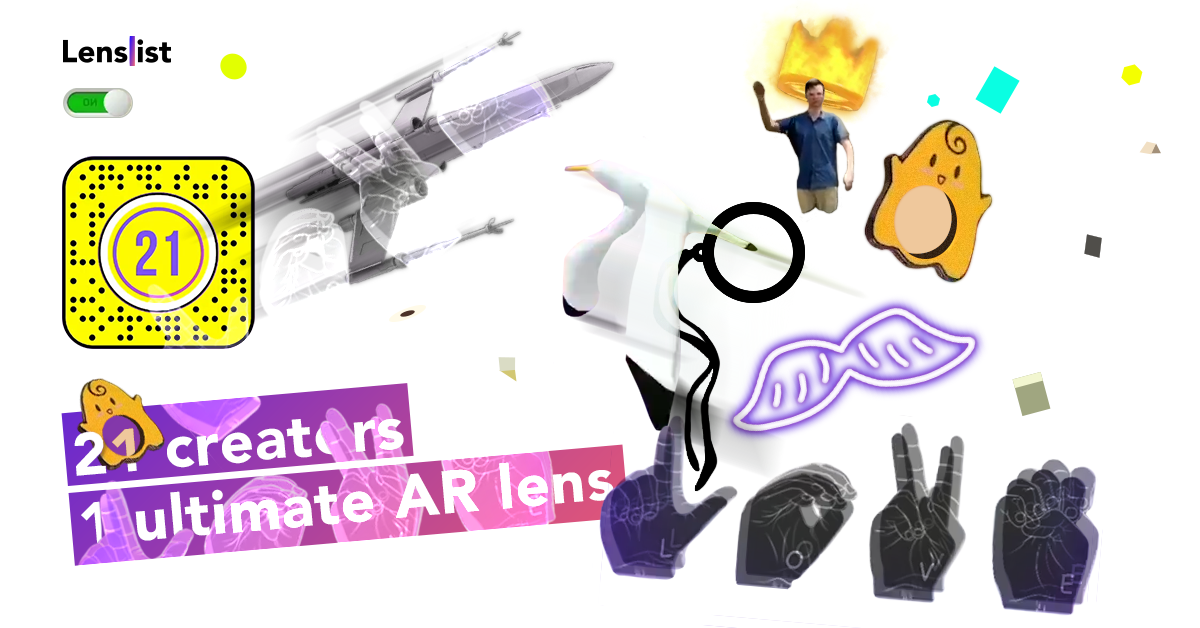 There is no better way to verify a group's unity than by making them work together. Snapchat Lens Studio and CyreneQ decided to do just that by offering Lens Creators a chance to play a "Pass the Story" game – but with Augmented Reality, of course.
The story of developing this magnificent lens, which is rightly called "The Most Epic Lens", was published yesterday on Twitter in the form of a video. Starting with the brightest of Snapchat's stars and the originator of the idea, CyreneQ, each next creator added another layer of AR filters and masks to form a loaded, postmodernist Snapchat Lens for both front and rear cameras.
What happens when 21 Lens Creators unite 👀 pic.twitter.com/eJxhuVZXaJ

— Snap Lens Studio (@SnapLensStudio) June 20, 2019
To bring together 21 creators is undoubtedly the proof of how lively Snapchat Lens Creators community is, and the final effect shows an incredible level of their creativity and passion for AR.
We are glad that one of the participants was Bram Van de Ven aka ARfected, with whom we had the chance to talk (AR talks | Bram Van de Ven)
Check out The Most Epic Lens tested by one of our amazing Instagram AR models, Noemi, and try it yourself by scanning the snapcode!