AR Marketer's Guide 3: Intro to Snapchat Lenses
Despite Instagram's pressure, Snapchat remains an important social media platform, especially in the US. Snapchat AR effects, called Lenses, are an important part of the platform and its identity. In fact, it is Snapchat that in 2015 introduced social media – and many people – to Augmented Reality. Now, their AR services are still being developed and used regularly for marketing purposes. This guide covers the most basic information about Snapchat Lenses and their marketing potential.
Using Snapchat Lenses
All you need to use lenses for both front and the rear camera is the Snapchat app for IOS or Android. The smiley icon just near the camera button opens the tray of lenses to choose from. Here you can swipe through custom lenses made by Snapchat team, lenses recently used and branded sponsored lenses available at that time in your region. Below the tray, there is an icon that opens searchable Lens Explorer.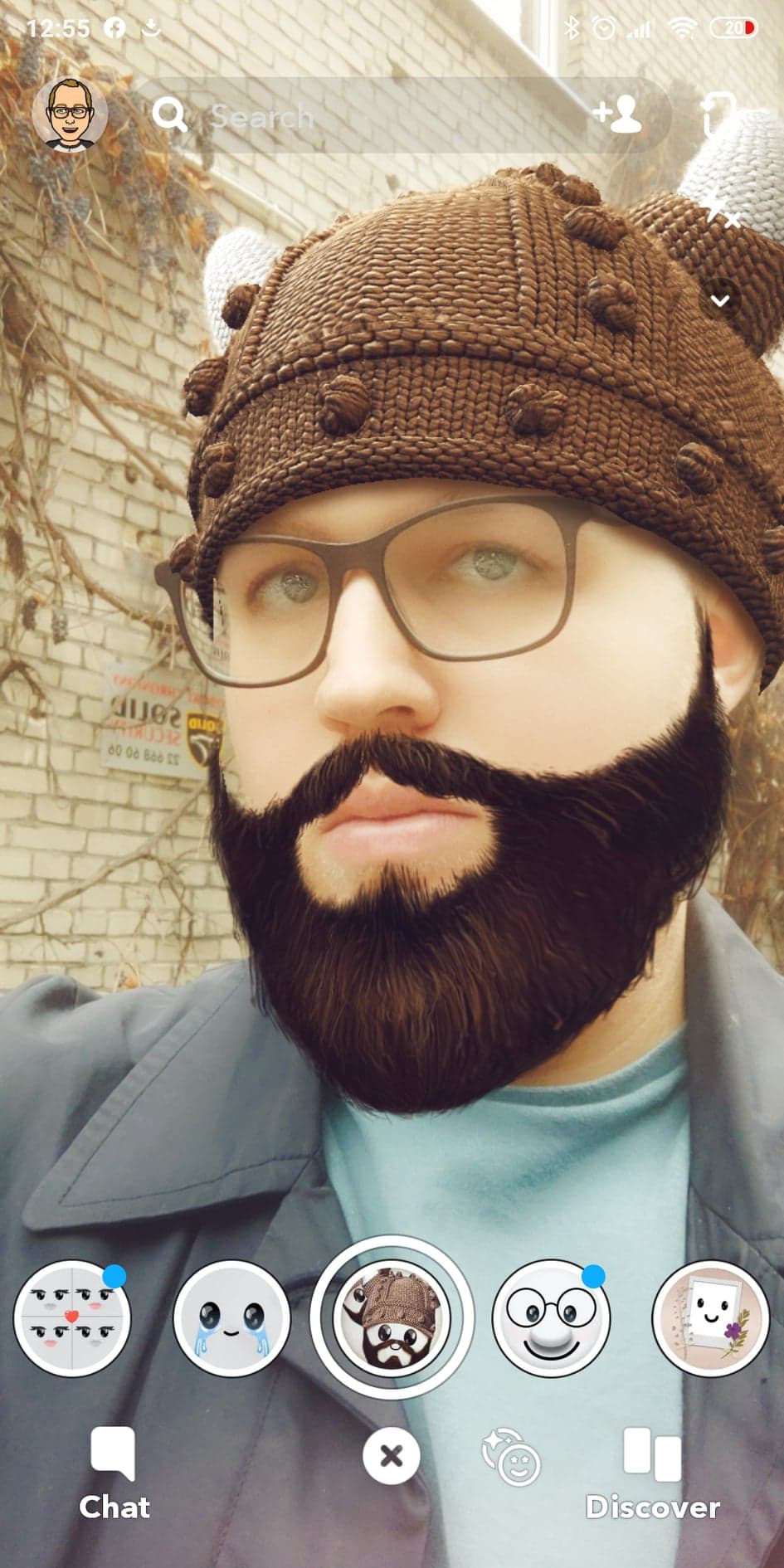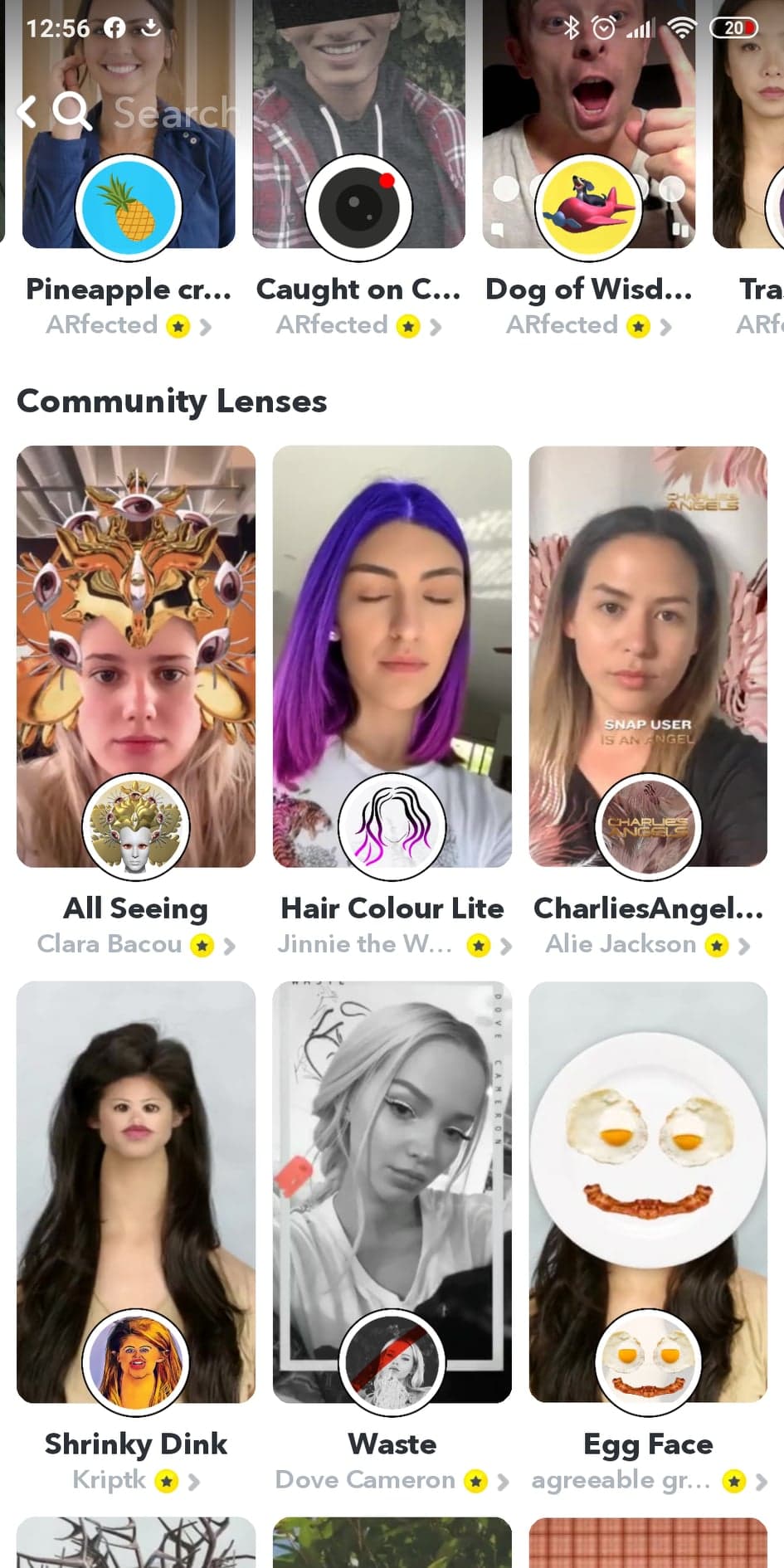 After you choose the effect, you can take a photo or record a video as usual. By tapping an 'info' icon we get several options related to the lens, like sending it to your friends, sharing it externally or seeing other lenses made by a particular creator. Every lens has its own shareable link and a 'snapcode', which is a yellow, good-looking QR code. The link opens Snapchat with an active lens or, if you open it on a desktop, it shows a website with lens' snapcode which can be scanned with Snapchat camera.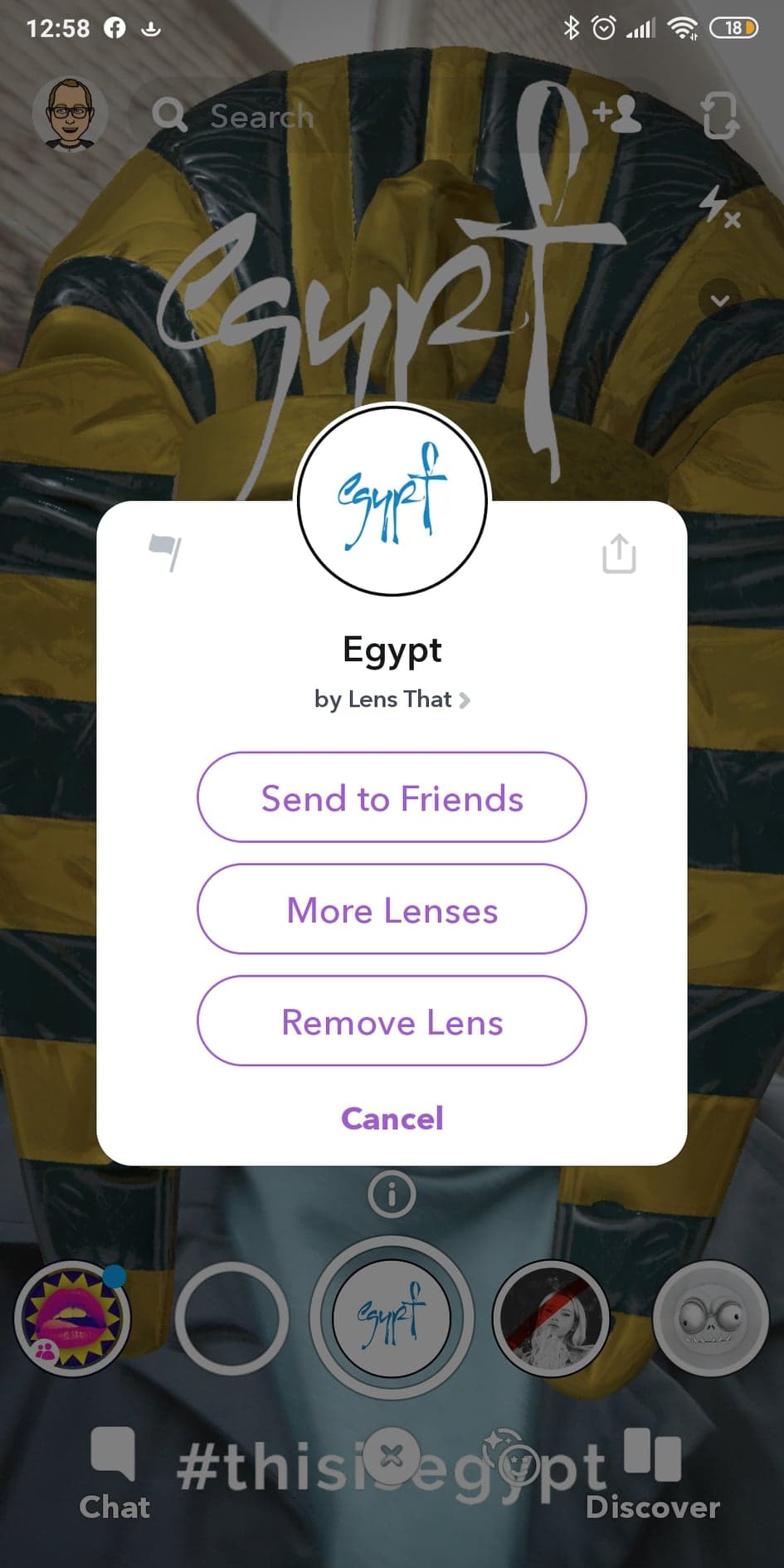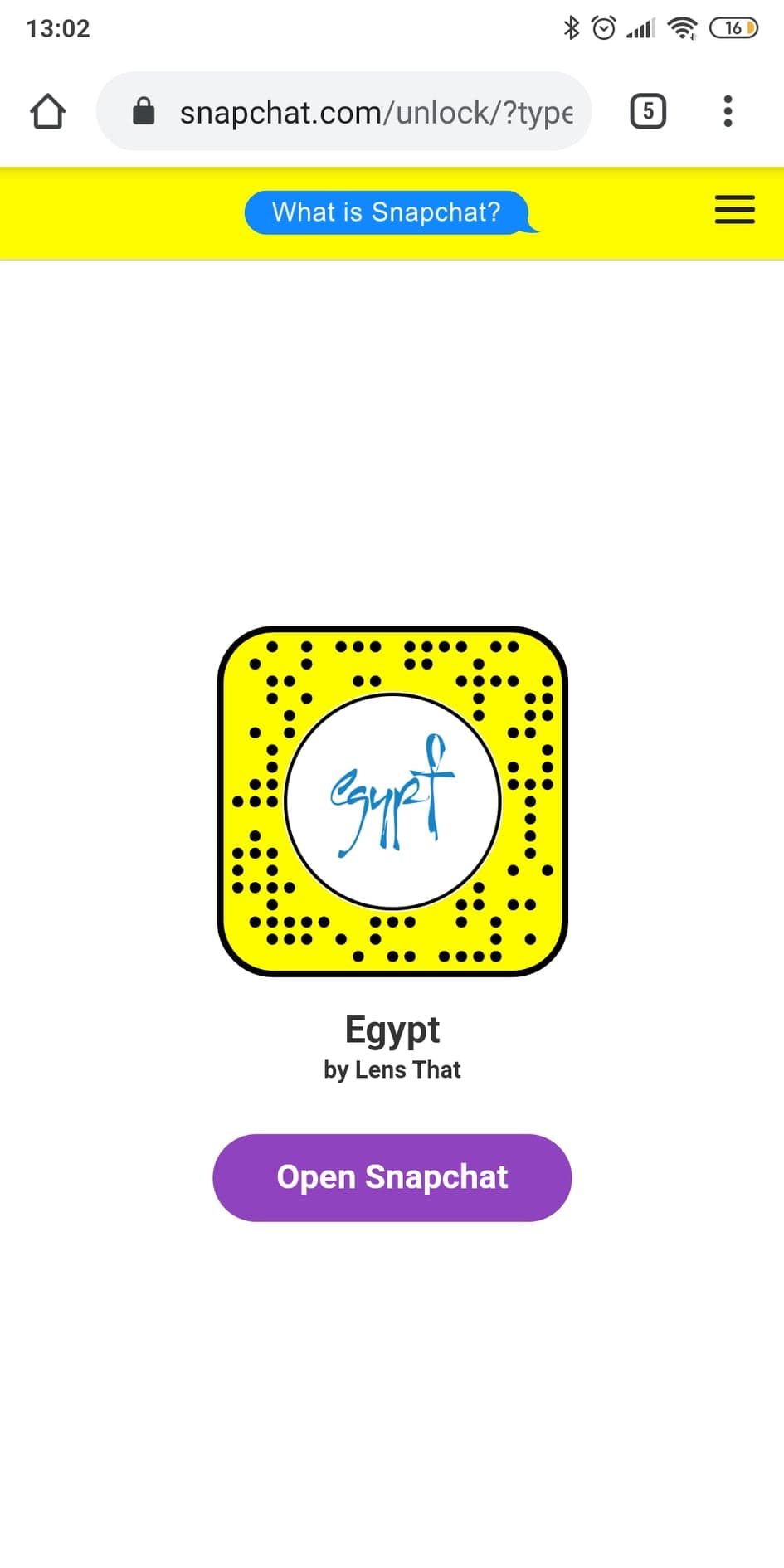 In addition to the screens, you can watch a video with the whole process of opening, using and sharing Snapchat lenses:
Last fall, Snapchat introduced a desktop app for macOS and Windows called Snap Camera. It grants everyone a possibility to use lenses on their webcam, using virtually every video calling or recording app, like Skype, Hangouts or Twitch (which got its own special Snap Camera extension). If you want to know more, check out our article from last year.
Creating and Submitting Snapchat Lenses
Lens Studio is a software for AR developers, working on both macOS and Windows systems. Though it's free and beginners-friendly, developing a high-quality lens for marketing purposes requires certain skills in 3D graphics, programming and animation. Submitting a lens is really simple and requires only a little bit of information useful for its distribution (see the screenshot below).
Published lenses are being reviewed based on Snapchat's Submission Guidelines, so make sure your lens will pass it beforehand. The good thing is Snapchat uses an algorithm when reviewing lenses, so it doesn't take much time.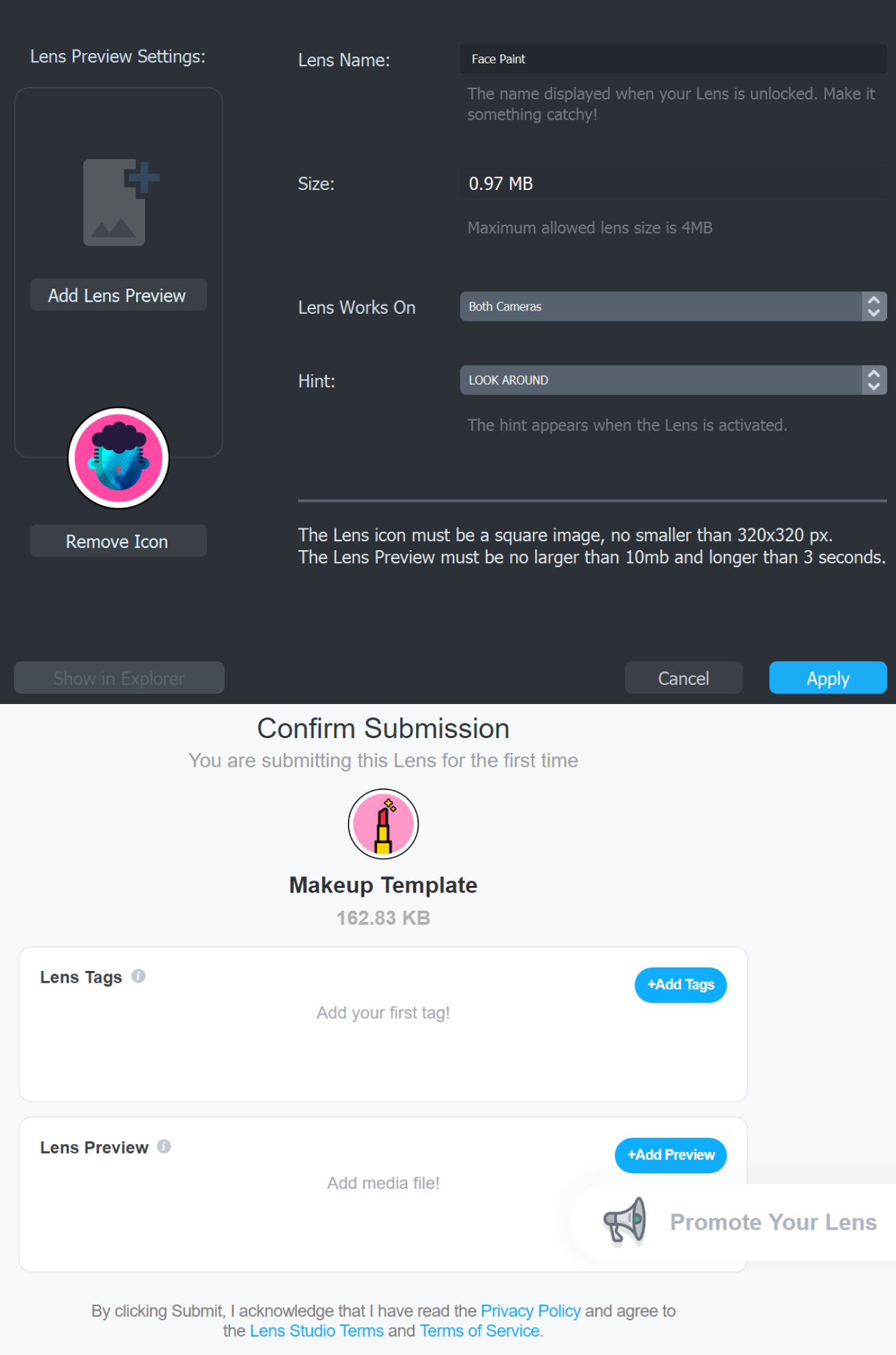 Using Snapchat Lenses in marketing
Many companies have already used Snapchat lenses for promotional purposes. Those that are a result of direct cooperation with Snapchat are obviously the most successful ones, but every brand can use it to its advantage.
The most important factors that can make AR lens a valuable marketing tool are:
an idea tailored for the audience,
incorporating AR lens into a wider campaign, for example mixing AR lens with offline advertising which makes offline activities more measurable,
boosting lens' reach with the use of influencers and creative distribution, like putting a snapcode on a packaging,
the fact that it presents an opportunity to gather lots of user-generated content, which is highly valuable and allows your promotion to go viral,
In our Read section, you'll find many case studies of Snapchat lens activations. Here we want to show you two of them which are great examples of using AR in marketing the right way: Westworld & Tic Tac.
Snapchat Lenses results
There is no responsible marketing without analyzing the results. Snapchat provides rather basic, but sufficient statistics of every published lens: Views (the number of times a lens has been viewed), Plays (the number of times a lens has been activated in the camera in Snapchat ) & Shares (the number of times a lens has been shared on Snapchat).
You can find exemplary lens' results in many of the case studies published by Snapchat on forbusiness.snapchat.com (they're also included in our Read section). In the case of lenses created in the cooperation with Snapchat, other insights, like time spent inside a lens, are also available.
Why choose Snapchat for the AR project?
The most obvious reason to choose Snapchat Lens instead of Spark AR (Facebook and Instagram platform) for marketing reasons is a different audience. Where Snapchat is popular, lenses can be effectively used, plus Snapchat is mostly used by Millenials Gen Z users, while Facebook audience is getting older. There are also some differences in functionalities between Lens Studio and Spark AR Studio, for sure, but it's a topic for a different article or the talk with an AR developer about a particular idea for an effect.
Snapcodes, faster reviews or lenses working on pets are some of Snapchat's main advantages over Instagram and Facebook AR, but there are as many shortcomings as wins for Snapchat there. If you'd like our help with choosing the right platform for your next AR activation, don't hesitate to ask Lenslist Team.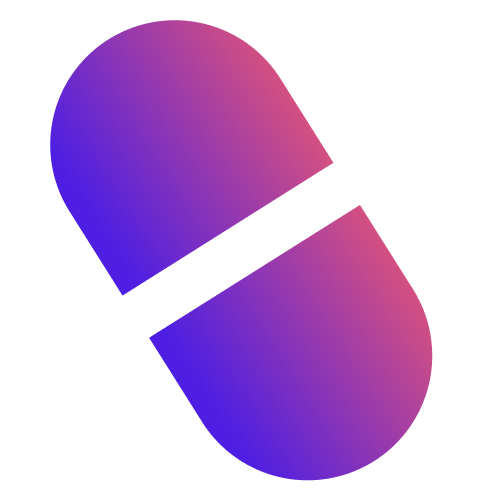 Snapchat Lenses in a Capsule
they were the first AR effects used in social media
they introduced millions of people to Augmented Reality
they will work on your dog or cat
Snapchat has a young audience which loves AR
Snapcodes are great and recognizable