LensList 2.0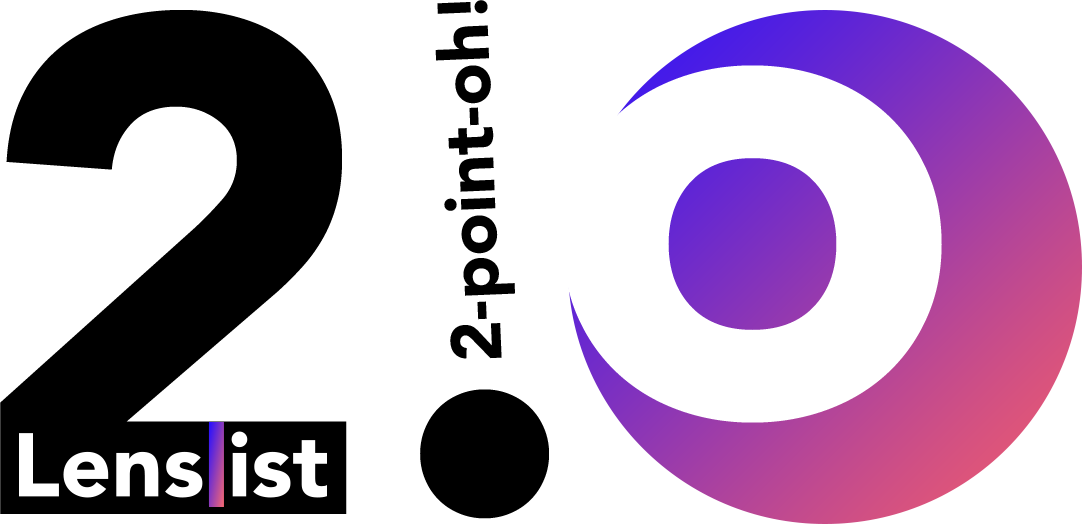 Businesses and enterprises destined to succeed are in a constant process of improvement and development – and so is Lenslist. With that in mind, we are proud to present to you the new generation of our website – Lenslist 2.0.
In the first post describing Lenslist, we said that "Lenslist has been brought to life to help gain perspective — to focus on what's actually worth attention. It is our mission to share good work, inspire and raise the quality bar!". This mission continues as we take the next step on the road to becoming an even better place conducive to the development of Augmented Reality on Facebook, Instagram, and Snapchat. From now on, we are becoming a site that connects international brands with creators from all around the world.
Until today, our work focused on sharing the best AR lenses with the world, featuring people creating those effects in numerous interviews and showing how brands can utilize those effects to stand out from the crowd. As of May 2019, Lenslist has showcased more than 5000 effects and carried out a whole lot of AR Talks, spreading the knowledge on augmented reality and stimulating the market. Through the Read section, we have also acted as a curator for most of the sources of AR news out there. With the release of Lenslist 2.0, we are going to contribute even more by extending our business and adding two new tabs to the page layout – Creators and Collections.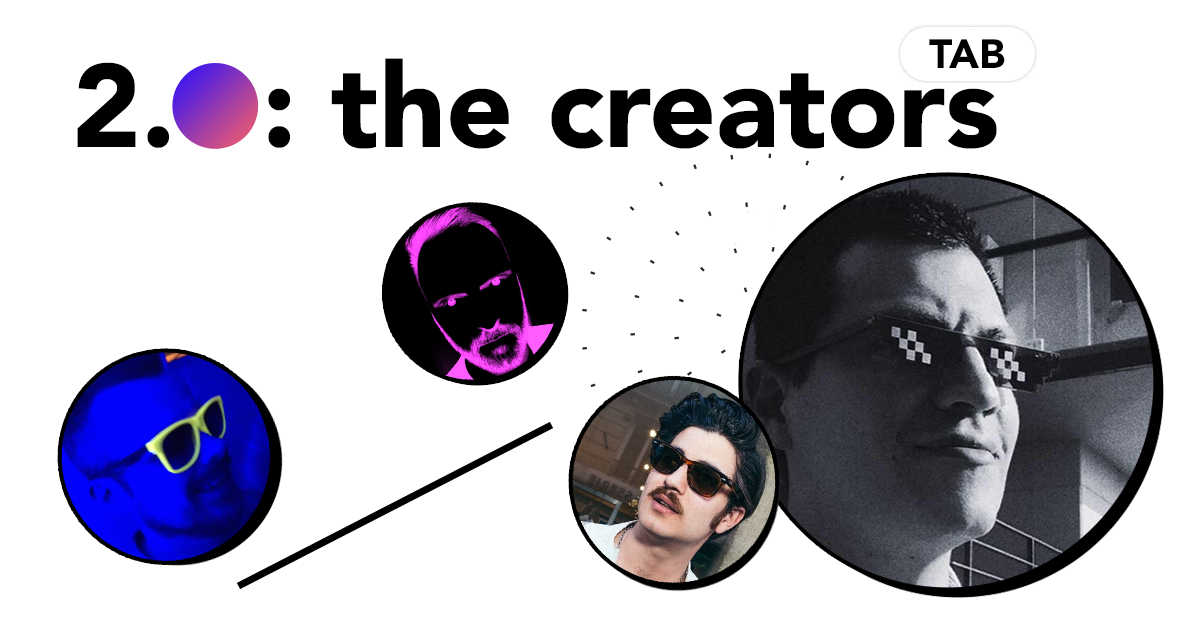 Aiming to facilitate the process of matching the right creator with a brand, we are introducing the Creator Database. Representatives of companies willing to establish cooperation with AR designers can easily view their exemplary works, get to know them through short interviews and eventually place an order for a specific effect. Our role as a middleman ends once the brand is matched with a suitable creator. We do not derive profit in the process and will be present in it only to ensure that the quality requirements of our Creator Database are met. The offer of available designers consists of the top AR creators exclusively and will continue to grow in the future.
Apart from the Database, we have prepared a series of forms that will help during the decision-making process. Through them, the representatives can now contact Lenslist team directly, asking for an idea for a tailor-made campaign and mockup delivered in 48 hours, or request assistance in picking the right creator. In turn, the AR designers using forms can easily get in touch with us and become official Lenslist Creator, or just send an effect for us to include it in the Lenslist Database.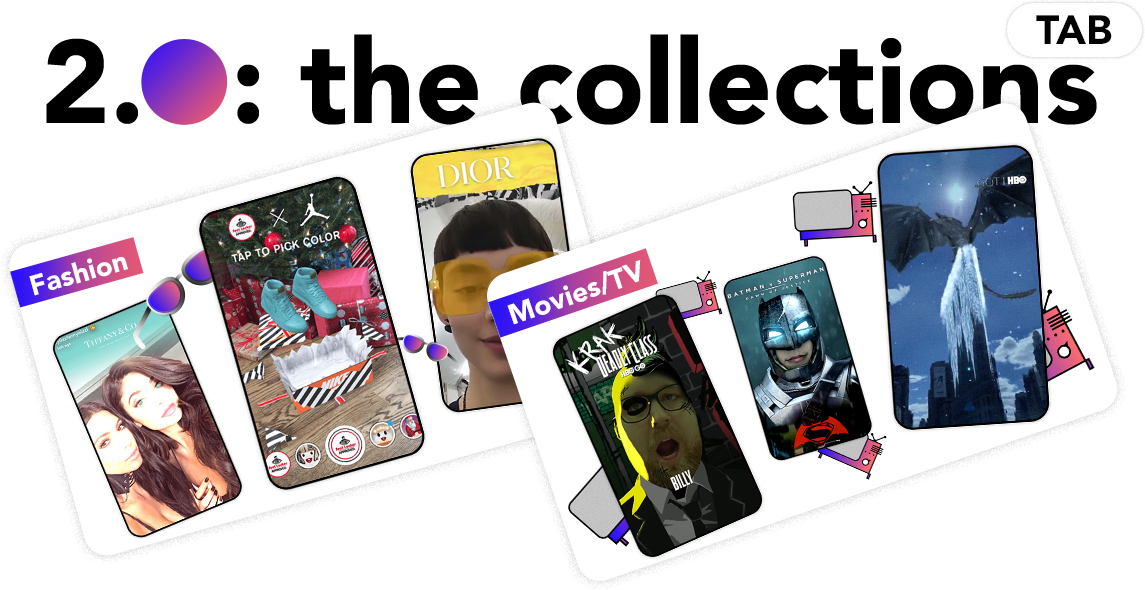 The Collections tab is the second most prominent change introduced in Lenslist 2.0 and a nod towards all the entrepreneurs, looking for inspiration within their industry. We have selected a number of vivid examples of AR activations from the biggest industries, such as Beauty, Music, FMCG or Movies, and in the nearest future will be introducing categories depending on the lenses' technical aspects.
With the introduction of Lenslist 2.0 we are sure to become a go-to place for all of those who want to know more about augmented reality and take advantage of an opportunity of using it. We invite all of you, Creators, Brands, and ARheads, to use both new and old features of Lenslist to achieve your goals.
Thanks for the read and stay tuned, as there is still a lot to come on our journey.