AR talks | Piotar Boa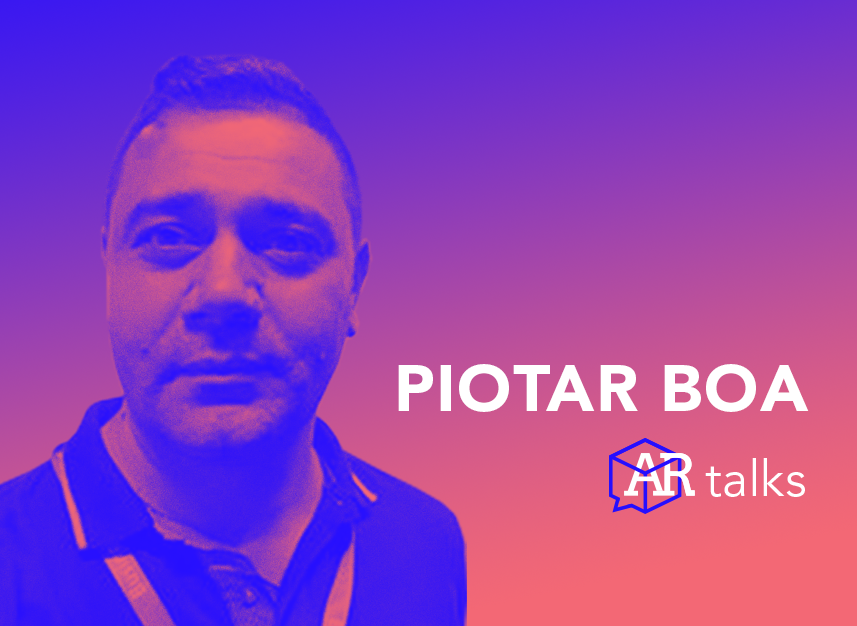 We are very excited to present to you the first of our AR talks – a series of interviews with the best and most noticable AR Studio and Lens Studio Creators! Even more thrilling is the fact that the first of our Guests is Piotar Boa – one of the most dedicated AR protagonists, inventive AR Studio Creator, and overwhelmingly kind person.
Hello Piotar! First, I would like to ask you how did you start your adventure with AR? Was Facebook's AR Studio your first experience with it?
Since 1996 I have been a big fan of new technologies, social media and web marketing. I head a digital marketing agency in Italy called "Piotar Boa". AR Studio wasn't my first experience. I played just a little with other platforms like: Metaverse (Cometa), Blippar, Unity, Roar, Vuforia etc. – just to figure out how to use this new technology for marketing and for other purposes.
In the early months of 2017 Facebook was looking for people interested in developing his AR platform so I filled in the form online and sent it. To tell the truth I did it out of curiosity and I said to myself: "No one in Facebook will ever read your email, you're just a small drop in the ocean, nobody will ever notice you".
But….never say never! So, on 24 August 2017 at 1.30 am, when I was sleeping, I received a notification on my mobile phone. Facebook had accepted my request and invited me to join the AR Studio Creators' "Secret Group". I was very excited. We were about 600 people from all over the world and I realized that I was the only Italian. Wow. So I can say that AR Studio was my first big love in the AR World. LOL
How did you come up with your nickname Piotar Boa? Is PiotAR a reference to an augmented reality?
Piotar Boa is a nickname I created many years ago on a social network called "Second Life" and then I used it for a project to help more than 100 talented people on Periscope in 2015. Since then people continue to call me Piotar Boa and to tell the truth I like this… "Piotar" is a russian name, in honor of "Peter the Great", the tsar who built Saint Petersburg from scratch. I lived in this wonderful city for a month in 1995. I was a student at the university learning russian language."Boa"… I only remember that I was looking for a short surname on Google that matched the Piotar name. I liked the combination and that's all. It is curious that it contains "AR", perhaps a sign of destiny… who knows.
How did you come up with the idea of AR Marketplace Group? Has it led to any successful cooperations yet?
Yes, there have already been two requests from companies looking for a good AR creator. Considering that the group was born about a month and a half ago it is a good result. I'd like it to become an exclusive, quality group. A safe place where good and big companies, marketing managers, communication agencies can find only the best AR Studio Creators or Agencies. All of my favorite AR Studio creators are inside the group and this makes me very happy: it means that they believe in the project. There are also Facebook people and managers there and this is awesome. I'd like it to be a point of reference for the world of augmented reality on Facebook and Instagram. For this reason I cap the group at 250 members.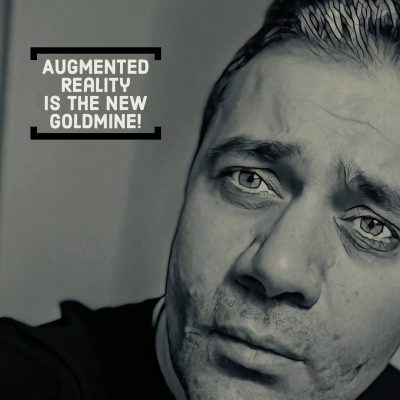 Augmented Reality Marketplace FB Group
Not so long ago you've created a survey on AR Studio Creator Community about the most anticipated new functionalities in AR Studio. What are the things that you expect most?
The functions that I would like most are those in which people can interact with content: body tracking, fingers tracking, links to an external site, multi targets, but also templates for AR games to be played in real time between two or more people.
We know that you are a very open person who loves to share his knowledge. Are Facebook Camera Effects popular in Italy? Do you manage to popularize them there?
In Italy AR is just starting to be known: the few experiences I've seen are for the most part applications running on IOS or Android. Most of the Facebook Camera Effects are the ones I built myself, but I hope that many other Italian creators in the Facebook Group will build more. My mission is to raise awareness of augmented reality and make it discover its full potential: from business to education, from health to sport and the world of entertainment. We are only at the beginning…
Please tell us something about the effects created by you. Do you have any favourite ones?
It's very difficult. I think that I built more than 80 FB Camera Effects/demos, so I do not have a favourite effect. Each one represents a part of me and my creativity, of what I feel and what I want to communicate to those who will live that experience. I always try to get to the limit and discover new things. I learned a lot from the members of the Facebook group and at the same time I like to help others and to give some advice. Sharing is caring… If I had to choose, I chose these:
Pizza Napoletana – because it is the first FB camera effect of the world dedicated to the "Pizza Napoletana" recently named UNESCO heritage:
Inter Experiment – the first FB camera effect of the world dedicated to my FC Inter (Italian soccer team). I'm really proud of this one:
Manychat – dedicated to the best platform to create chatbot on Messenger. I was really flattered when the founder Mikael Yang mentioned me and tried the effect in the Manychat's 55.000 members group.
80 effects – that's a lot! In your experience, what are the most important features of a good AR effect? When can we say that a particular effect is good or great? What is the difference between good and bad effect?
It's very difficult to answer this question, but I will try:
it must be simple and intuitive to use;
it must contain dynamic colors and lights;
it must be something original, unique and never seen before;
it must put the user at the center of the experience and not the brand.
People use the effects where they can say: look how beautiful I look at how good I was, look what a masterpiece I've created etc. It's not so easy but I try to apply these principles to all my effects. Even if sometimes the customer does not understand it and I have to do what he wants. LOL
You recently attended the first AR Studio Hackathon on Facebook in London. What can you tell us about that experience?
I have no words to describe what I felt during those two days in London. I remember that I cried with joy when I arrived at the front of the Facebook office. One of my great dreams came true. I remember the faces, the emotions of all the creators and developers coming from all parts of the world. During the whole event Facebook managers, product managers, engineers and all of the staff treated us like stars. It is a memory that I will always carry in my heart.
Watch Piotar's video from AR Studio Hackathon in London
Thank you for your time, Piotar! Good luck with bringing us another great FB Camera Effects!