Lenslist x Effect House Holidays Challenge Inspiration Part #1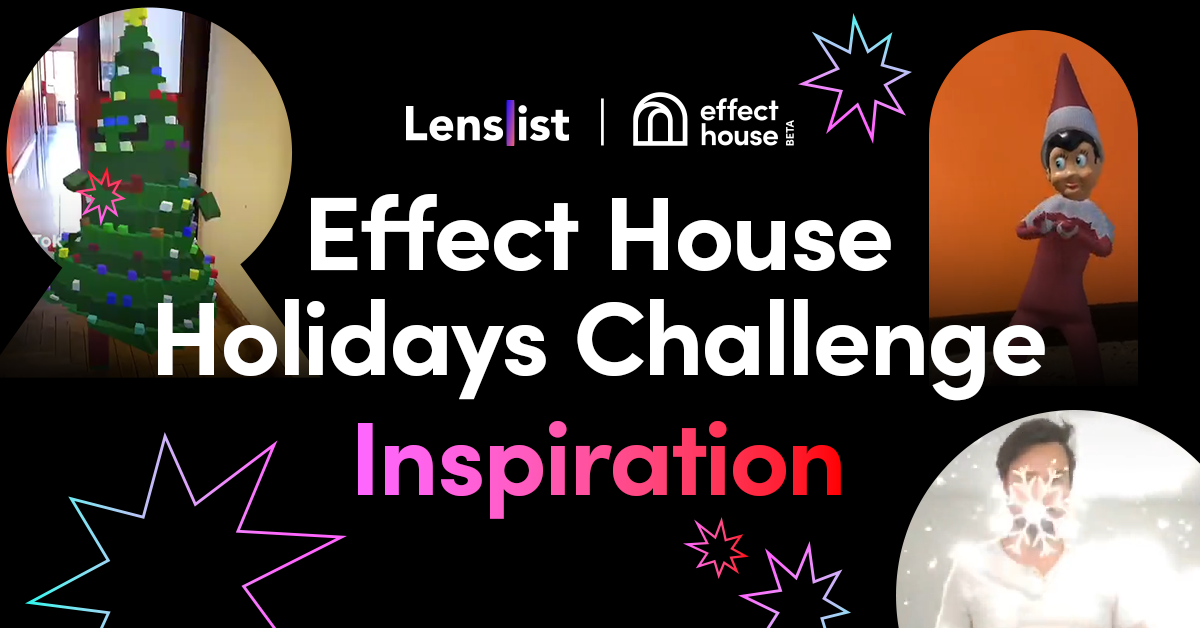 Can you hear the fireworks already…? 💥👀 The one and only festive season is coming and we couldn't be more thrilled, because this time, we'll spend it together with you! December is filled with cozy moments with your closest ones, preparing decorations, reminiscing the best moments of 2022, and obviously – finishing off with the New Year's Eve party. 😏✨
To keep these precious celebrative moments alive as long as possible, together with TikTok's Effect House, we'd like you to create holiday-themed effects and show us how you celebrate! 🎉 What we're looking for a holiday and year-end decorations, celebrations, well wishes, special moments with family and pets and best 2022 memories. Everything is welcome – from the snowy Christmas atmosphere, to wishes for 2023. 🎅🏻
Beautiful Snowy Xmas:
golden frame
by bdimitrov
Snow Control by Auggo
by auggodoggogames
random christmas shadow
by tetedetamere
Not so serious santa:
Elf on the shelf dance
by karmaismydog
Twerking Christmas Tree
by arielsitoy2k
All we need is some luck:
Catch Christmas hat
by keweichen
More of this in 2023
by karmaismydog
Christams Wishlist
by azjeffects
And suddenly, we're in a huge mood for celebration, how about you? 🤩 We hope this inspirational article jumpstarted your creativity and we'll soon start the holiday by trying out your festive filters! 💛 After all, it's the time of being together and making memories together. The deadline of our challenge is January 6 – the prizes waiting are super sweet as you can win up to $5,000! ⭐️
Let's finish off this year with a bang!