Creator Spotlight: Alie Jackson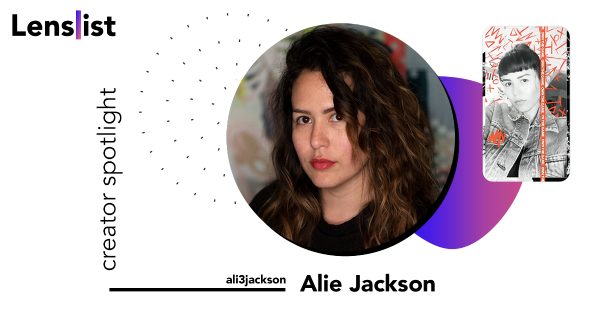 Creator from 🇺🇸 United States
Hi Alie! Please, tell us something about yourself.
I'm a Multimedia Artist and Creative Director from Austin, TX. I have been creating AR filters since 2018 as a freelance creator.
How many effects have you created so far and for which platforms?
Instagram: 20, Snap: 40.
Name the best effects you created and briefly describe them.
Charlie's Angles Wings for Sony and Nike/Jordan All Star Week on Snap.
Which platform for creating AR filters is your favourite and why?
Snap/Lens Studio – there are more features and they are looking ahead to the future.
What in your opinion makes an AR effect successful?
I believe that an AR effect is successful when a creator is able to capture the viewer's curiosity and make them think.