Creator Spotlight: Cibelle Cavalli Bastos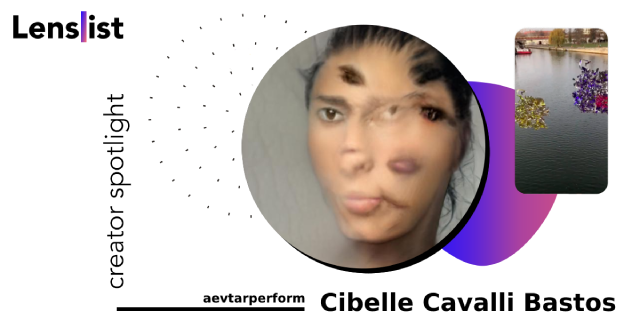 Creator from 🇩🇪 Germany
Hi Cibelli! Please, tell us something about yourself.
I'm from São Paulo, Brazil, and I'm based in Berlin. I've been making filters under @aevtarperform since early 2019, I was a part of the beta group. The filters in that account are a part of my art practice. I have a recently made new account, @4dhd.xyz, which is dedicated to AR commissions by myself and in collaborations as well as an access point for XR consulting.
How many effects have you created so far and for which platforms?
38 filters all for IG and FB. Clients include Zalando and Universal Music.
Name the best effects you created and briefly describe them.
My best effect is about to come out in collaboration with Berlin label Innervisions. It's called "Limbo". We are releasing a remix in AR. It's an audiovisual experience where I've taken sound loops from 5 artists of their latest release (15th of Dec) and assembled them into a playable track within AR. The users get to play the track however they feel and as they affect the sound, they also affect the visuals.
The second filter came out on FB only because it's heavier. It works on both front and back camera.
Which platform for creating AR filters is your favourite and why?
Depends on what is successful to each person. To me a successful filter is a filter that can truly transport someone to another state of mind or to help people express and celebrate themselves as well as to assert their identity.
What in your opinion makes an AR effect successful?
It's the creativity and originality for me. I love creating and finding unique effects that I have never seen before.