Creator Spotlight: Paula Casado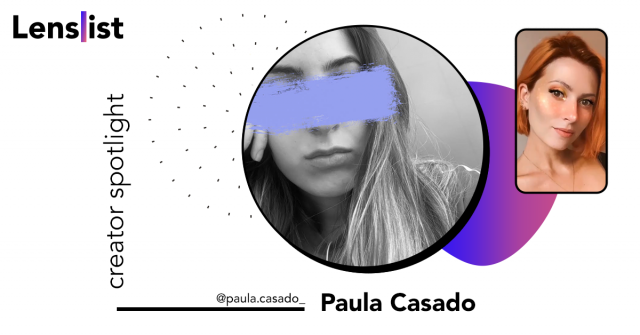 Creator from 🇪🇸 Spain
Hi Paula! Please, tell us something about yourself.
I am from Seville, Spain .I work from here thanks to the communication that allows us to contact brands from all over the world. A year ago a brand contacted to create a filter for their advertising campaign, thanks to that opportunity I signed up as a freenlance and started creating for other brands, I already have more of 10! making filters has become my main job.
How many effects have you created so far and for which platforms?
I lost count! (hahaha) But on instagram I believe between 10-15 for brands and artists, and for my profile people about 30. As for Snapchat, a couple of months ago I was one of the artists selected in a Talenthouse contest, it was about creating a filter through Lens studio, I had never used it, but after winning I am experiencing a lot with this platform and I hope soon to be able to upload more filters there.
Name the best effects you created and briefly describe them.
The first is Sunset Makeup, it is for a shopping center in Malaga, called Muelle Uno, it is located next to the sea and the pier, outdoors, they stand out for their beautiful sunsets, they are a great tourist attraction.
In this filter I have made four makeups with hair color change, each makeup is inspired by a sunset color, in the buttons you can see the photo of the place and make up your favorite sunset.
Purplemask filter is a project that I'm doing together with Alexis Pereca, in which we combine augmented reality with fashion.
It consists of a collection of clothes with integrated Qr codes, when these are scanned, in the Instagram app they allow you to interact with the clothes and discover more about this new concept.We are still developing this project but we have already released a filter as an advance and everything will be soon.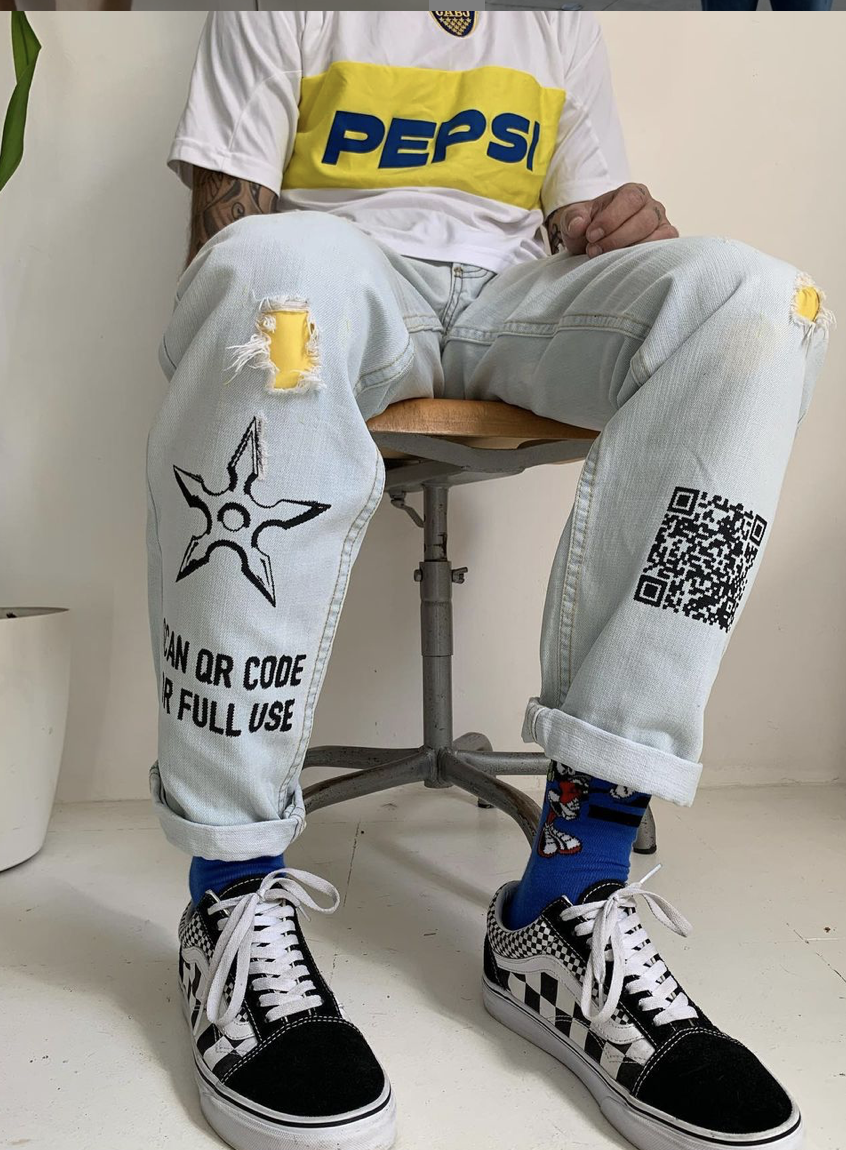 Which platform for creating AR filters is your favourite and why?
With Spark AR I started and I feel more comfortable, but Lens Studio has so many new features … I couldn't choose between those two.
What in your opinion makes an AR effect successful?
I think that what makes them really successful for some purposes is the team behind them that prepares how they are launched, it seems to me something very important.
If there is anything else you would like to share please do it here:
Nothing else, thanks for the opportunity, on my website you can find all my filters and work for other brands.