Creator Spotlight: Shangjin Yu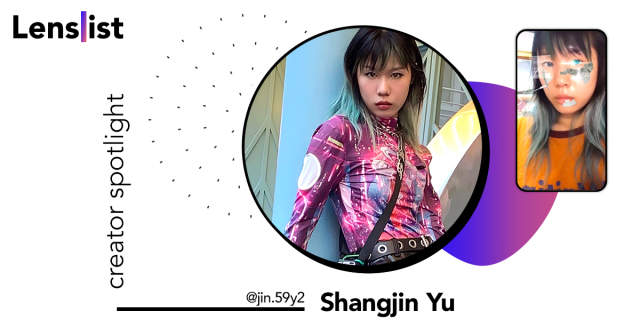 Creator from 🇨🇳 China
Hi! Please, tell us something about yourself.
I'm Jin. I come from China. I am freelance creator and I have created filters about a year. I like creating some Japanese anime style and sci-fi style filters.
How many effects have you created so far and for which platforms?
I have created 13 filters on Instagram.
Name the best effects you created and briefly describe them.
Ex Machina is one of my favorites. I was inspired by the film Ex Machina and I obsessed with the styling on female character. So I created this sci-fi style filter. This effect with 5 different color light, and you can tap the screen to change that.
Chrome mask is a super cool eye mask. It has a translucent metallic feel and emits green and white light, it's easy to cover your eyes perfectly. When girls don't want makeup, just use this effect, you can get a great look.
Which platform for creating AR filters is your favourite and why?
I usually upload my filters on Instagram. Because there are many fashion workers, AR creators, community, etc. And it's easy to search each other works.