Creator Spotlight: Kevin Kripper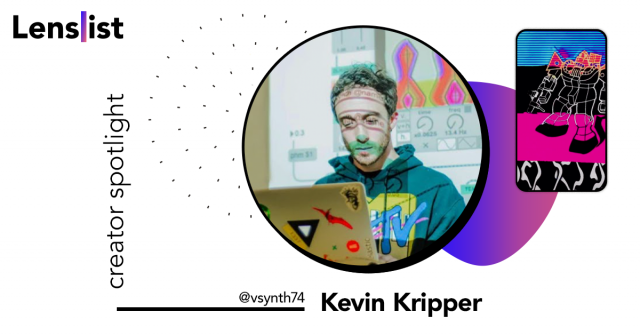 Creator from 🇦🇷 Argentina
Hi Kevin! Please, tell us something about yourself.
I'm Kevin Kripper from Buenos Aires Argentina. I'm a visual artist and indie software developer known as the creator of Vsynth. I've been involved with Spark Ar since the early closed beta and now I'm part of the partner network. I work as a freelancer for agencies, other creators and have my own Asset Store of patches.
How many effects have you created so far and for which platforms?
Hundreds? I really don't know but quite a few between random experiments, my own artistic filters, the ones for advertising Vsynth, for agencies, top creators, you name it!
Name the best effects you created and briefly describe them.
I would go with Spatial Mixing which is a crazy mashup of shaders I've done in Spark. Suspended Drops which explores some kind of reaction-diffusion system. And Square Wave Knight since it really represents the aesthetics of video-synthesis.
Which platform for creating AR filters is your favourite and why?
I would say Instagram because it's more worldwide than any other platform.
What in your opinion makes an AR effect successful?
It has to be simple but original, that is with some personality!
If there is anything else you would like to share please do it here:
These are my tutorials for Vsynth: Patch Library Reel, Vsynth for Spark.