Creator Spotlight: Erwin Souveton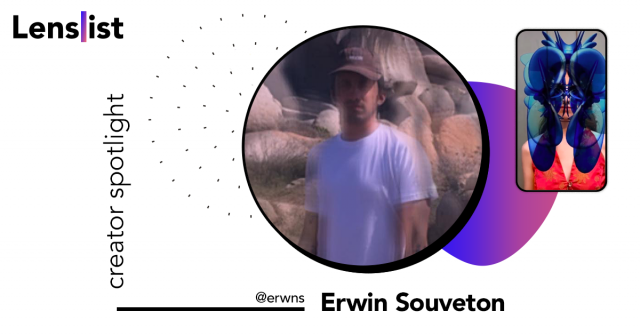 Creator from 🇫🇷 France
Hi Erwin! Please, tell us something about yourself.
I live in Paris and work as an Architect there.I discovered filters during the confinement in France (March April May 2020) and since then I play creating filters as a freelancer, learning techniques from experimentations and from youtube tutorials ( :
How many effects have you created so far and for which platforms?
Around 30 (I have some in advance that I didn't post yet) on Instagram only.
Name the best effects you created and briefly describe them.
I would chose the first one I made named SEAGODZ. It contains 5 differents 3D masks I modelized through the idea of god of the oceans (sea bc it sounded better).
And the most popular: BUFFY. This one had a lot of success because of the Buffy fanbase around the world. I'm a fan of this TV show since I'm a child and I always wanted to see me as a vampire in it. It's the first of a series of monsters that I created as a special effects makeup artist but in 3D doing prosthetic makeup. (人◕ω◕)
Which platform for creating AR filters is your favourite and why?
I would say Spark AR, for Facebook and Instagram. It's the only one I know. I only post my filters on Instagram because I don't use Facebook so much.
What in your opinion makes an AR effect successful?
Luck?!