Creator Spotlight: Kelby W Lamb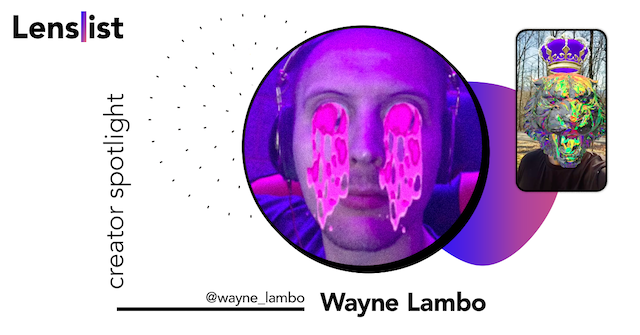 Creator from 🇺🇸 United States
Hi, Kelby! Please, tell us something about yourself.
I have a small web design business I started in 2017 called Inner Space Web Design and have been making AR filters for about a year and a half. Became an OLC with Snapchat in 2019 and won Best Overall Lens in the Lens Fest 2 Hack-a-thon. I was in the United States Navy for 4 years in San Diego, CA.
How many effects have you created so far and for which platforms?
200+ Snapchat Lenses.
Name the best effects you created and briefly describe them.
My Most viewed lenses are The Tiger King Lens which has 6.7 million views. Was inspired by the Hit show on Netflix. Another popular lens is the Techno Viking lens which has 3.8 million views. Inspired by my love of vikings and edm.
Which platform for creating AR filters is your favourite and why?
I only use Lens Studio because of the ease of access and extremely fast prototyping workflow. Snapchat has the best support team as well and not involved in regular controversy like Facebook.
What in your opinion makes an AR effect successful?
An AR effect is successful if it feels natural or takes the user to a different place in their mind if only for the few seconds they are using it. If it makes you laugh, smile, or feel any emotional response then it is a success.
If there is anything else you would like to share please do it here:
I just launched a lens to try to get people to register to vote for the 2020 election in the US. Check it out 👇