Creator Spotlight: Tyler Woodford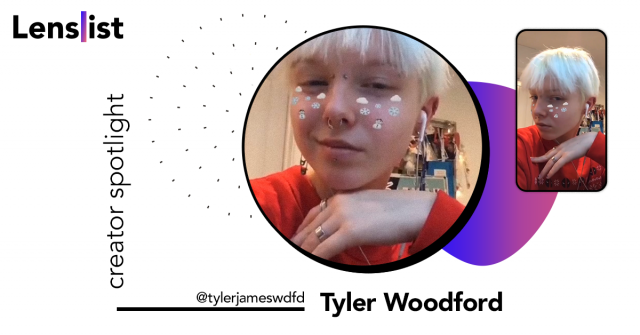 Creator from 🇬🇧 United Kingdom
Hi, Tyler! Please, tell us something about yourself.
I've been making lenses since September 2018 whilst studying full time and recently, running my own business. I don't usually do paid AR jobs or work.
How many effects have you created so far and for which platforms?
For snapchat? I couldn't tell you because I have so many. I have however made 9 for Instagram.
Which platform for creating AR filters is your favourite and why?
Using Lens Studio is super simple and enjoyable for me. I tend to get a lot of reception and feedback through Snapchat too, so it's a no brainer.
What in your opinion makes an AR effect successful?
A successful AR effect allows people to express something about themselves through humour, aesthetic, wording and placement etc. Whether it be emotionally relatable, describing a personal trait or simply just a funny meme or concept, AR effects allow you to express yourself in all sorts of ways.