Creator Spotlight: Wunder Venus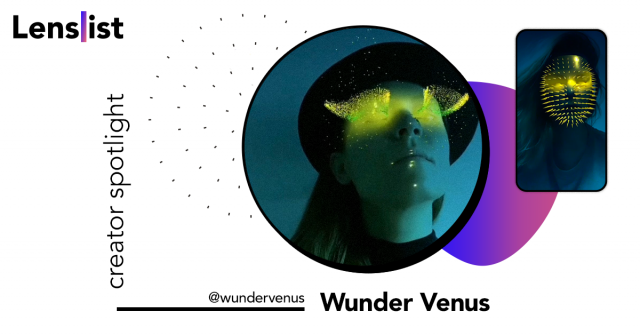 Creator from 🇮🇹 Italy / 🇩🇪 Germany
Hi, Wunder! Please, tell us something about yourself.
I have a digital creative background with work experience in Berlin and Milan digital agencies focusing on new technologies. Later on, living in Italy I've enhanced my skills with jewellery arts: practicing handmade artisanal as well as 3D digital approach. I am playing around with Spark AR since its first public beta version.
How many effects have you created so far and for which platforms?
I've published 12 effects for instagram and I have tons of unpublished or unapproved experiments 😉
Name the best three effects you created and briefly describe them.
The favourite one is the Goldenmavors effect – an experiment with a 3D nanomesh – and the NeuroCyan effect – an experiment based on 3d fibres. Practically all of my filters involve 3D modelling.
Which platform for creating AR filters is your favourite and why?
I am using Spark AR targeting instagram.
What in your opinion makes an AR effect successful?
When it's about simplicity, beauty or weirdness.