Creator Spotlight: Seth Brown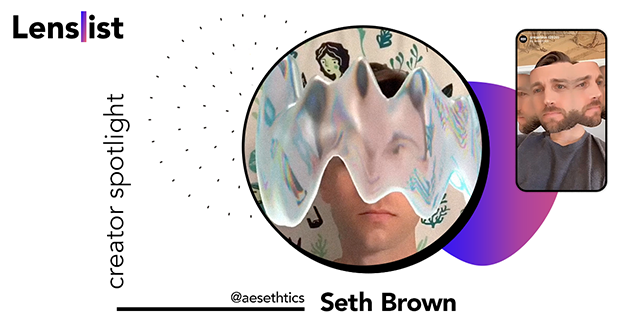 Creator from 🇺🇸 United States
Please tell us something about yourself. Where are you from and were do you work? For how long have you been creating AR filters? Are you a freelancer or a member of the company specializing in AR filters? etc.
Californian skateboarder living in NYC.
How many effects have you created so far and for which platforms?
23.5 filters on Instagram.
Name the best three effects you created and briefly describe them (this effects will be featured in the article)
Gregarious — Janus-inspired multimask.
Planar Rotation — The plane, it rotates.
Board — Your face, as a skateboard haha.
Which platform for creating AR filters is your favourite and why?
Snap, but I don't use it for some reason?
What in your opinion makes an AR effect successful?
If a handful of people enjoy it, that's all that really matters. But if it also gets a LOT of attention, that is better.
If there is anything else you would like to share please do it here:
Somebody needs to hire Noland Chaliha. Endless source of knowledge and info.