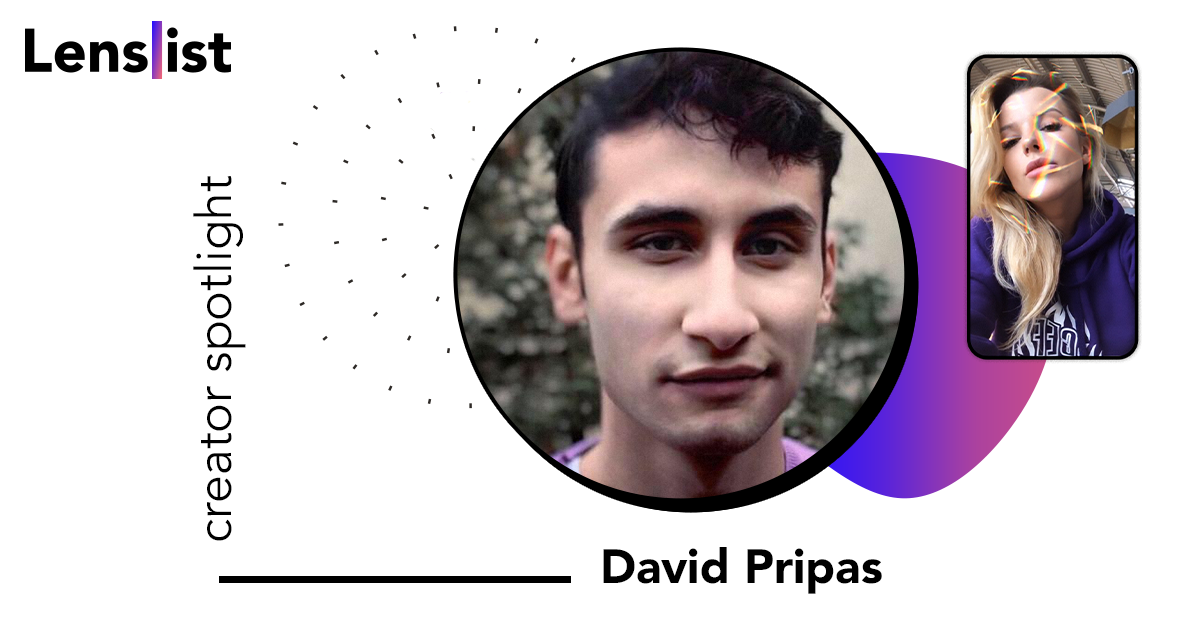 Can you tell us something about yourself? Where are you from and were do you work? How long are you creating AR Effects? Are you freelancer or member of a company specializing in AR Effects?
I've been creating AR effects for a couple of months now. I come from a background of gaming and design and have now pivoted fully to Augumented Reality.
How many effects have you created so far and for which platforms?
Around 30 effects, for Instagram mainly but Facebook as well.
Name the best effects you created and briefly describe them.
Good or Bad – this effect spawns an angel and devil version of yourself, whispering in your ear.
Light Headed – lights roam around your head in a cool wavy way
Alien Party – some aliens are dancing on your forehead and you can join the party!
Which platform for creating Augmented Reality Effects is your favourite and why?
Instagram and Facebook. I'm using IG more as a digital art portfolio and Facebook for branded work.
What in your opinion makes an AR effect successful?
From my experience an effect turns out successful if it's surprising, funny, or it makes you look really good!